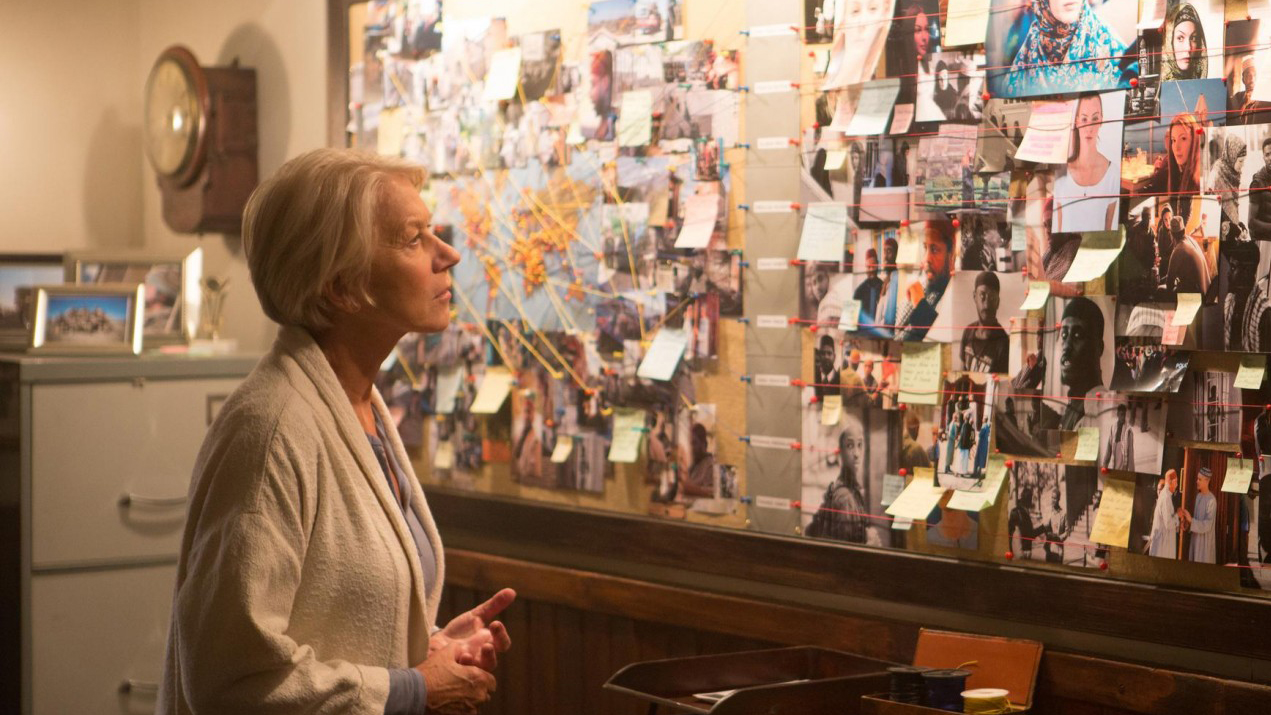 Podcast: Play in new window | Download
Subscribe: Apple Podcasts | Android | Google Play | Stitcher | RSS | More
Directed by: Gavin Hood
Starring: Helen Mirren, Aaron Paul, and Alan Rickman
Eye in the Sky Movie Summary
In this 2016 military thriller directed by Gavin Hood, Col. Katherine Powell (Helen Mirren) sees her mission to capture terrorists in Kenya escalate when intelligence reveals a plot to bomb civilian targets. The film alternates perspectives between her view and the story unfolding internationally as assets work to thwart the plot and eliminate the targets.
Tensions are high as the decision is made to drop a hellfire missile on the terrorists and Col. Powell has to evaluate the risk to civilians in the area. Joined by the late Alan Rickman as Lieutenant General Frank Benson, Barkhad Abdi as Jama Farah, an undercover agent on the ground in Kenya, Col. Powell leads a tense exploration of the ins and outs of drone warfare, taking the viewer behind the scenes of the interplay of international relations, military service and the costs of war.
Disclaimer
This podcast is not endorsed by Bleecker Street Media and is intended for entertainment and information purposes only. Eye in the Sky, all names and sounds of Eye in the Sky characters, and any other Eye in the Sky related items are registered trademarks and/or copyrights of Bleecker Street Media or their respective trademark and/or copyright holders. All original content of this podcast is the intellectual property of Movie House Concessions, the MHM Podcast Network, and Fuzzy Bunny Slippers Entertainment LLC unless otherwise noted.
Affiliate links contained in this post will take you to Amazon.com and/or the iTunes Store. This means when you click a link, and purchase an item, the MHM Podcast Network will receive an affiliate commission. Advertisers and Affiliate Partnerships do not influence our content. See our Terms of Use about the inclusion of affiliate links on this site for more information.
---
---