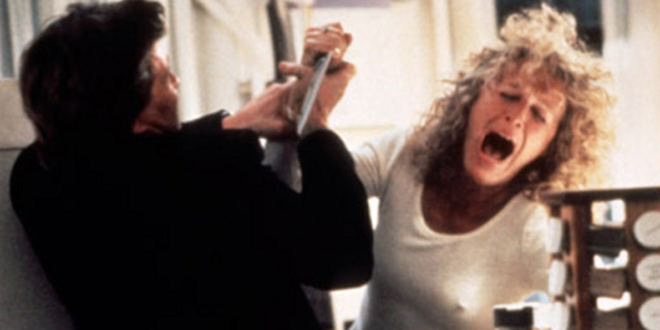 Film and Plot Synopsis
In Fatal Attraction, Dan Gallagher is a successful New York lawyer who has everything you could want—a great job, a beautiful wife, Beth, and a wonderful 6 year-old daughter. However, he risks it all for one night stand with a publisher named Alex Forrest. As far as Dan is concerned, it's a one time, pump and dump, but Alex has other things in mind. Before their weekend romp is over, she makes it clear that she's not going away any time soon, but Dan says there's no future for them. Thus begins Alex's crazy obsession with Dan. She begins to stalk him, call him, even look in on his unsuspecting family. Her obsession knows no bounds, and the more obsessed she becomes, the more violent she gets. Dan now finds that his life and his family's are in great danger.
Buy the Film
Paramount Presents: Fatal Attraction [Blu-ray]
5 new from $15.73
2 used from $16.73
Free shipping
as of January 27, 2022 10:21 am
*As an Amazon Associate we earn from qualifying purchases.
'Fatal Attraction' Movie Summary
The summary below contains spoilers.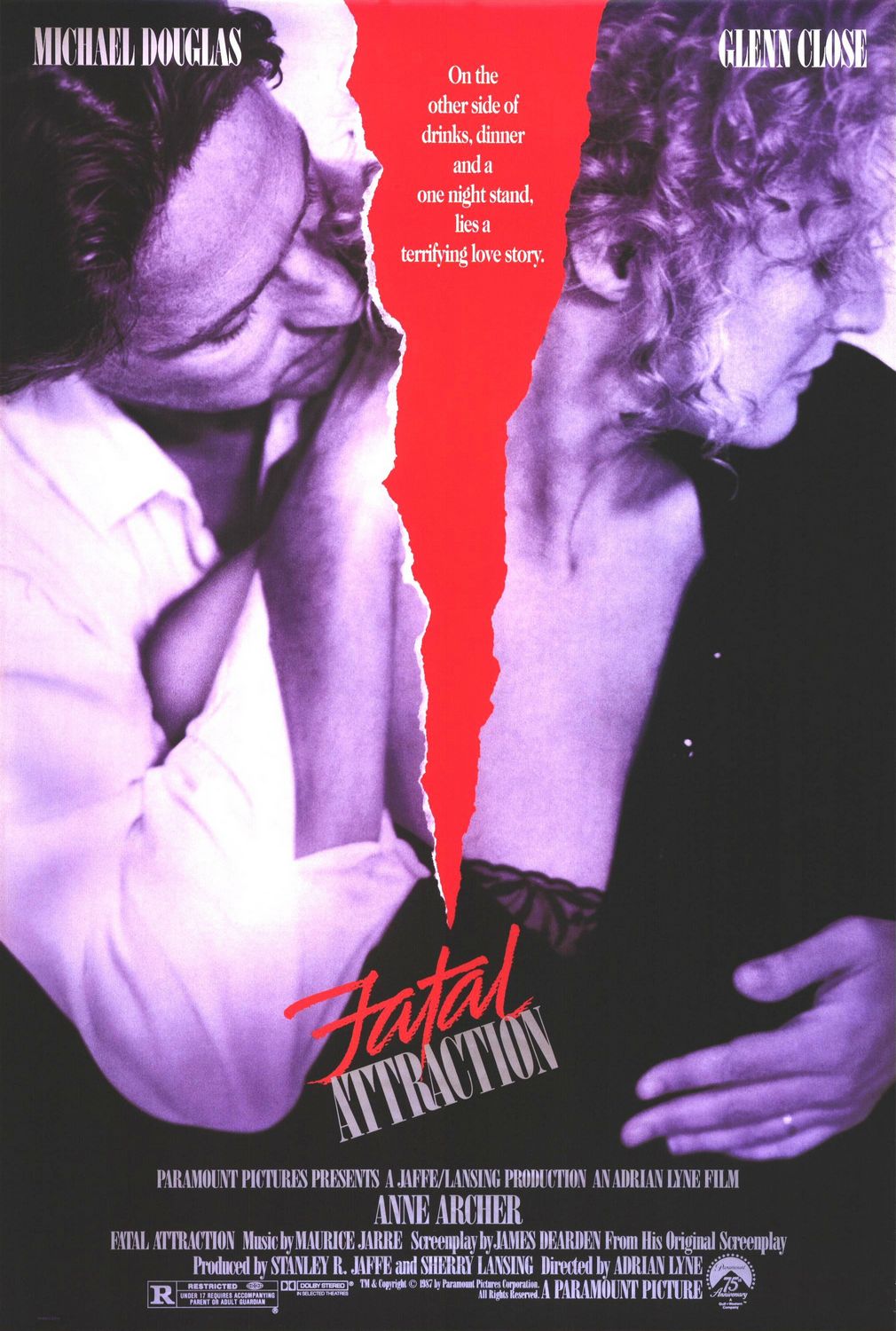 Fatal Attraction
begins with attorney Dan Gallagher (
Michael Douglas
) happily married in Manhattan. Over the course of his work, he meets an editor for a publishing company named Alex Forrest (
Glenn Close
). When his wife, Beth (
Anne Archer
), and daughter, Ellen (
Ellen Latzen
), leave town for the weekend, Dan has a fun little romp with Alex. While she knows it's a one time thing, Alex develops feelings for Dan.
Eventually, Dan spends one more evening with her after she continually asks him to come over. When he tries to leave, she slits her wrists to get him to stay. He helps her bandage the wounds, and then spends the night with her to make sure she's okay.
When he leaves in the morning, he thinks his affair with her is over, but the wild ride is only beginning. She starts showing up at random places he's at before heading over to his work to apologize for everything. She then invites him to a performance of Madame Butterfly, which he politely turns down. So she starts repeatedly calling him until he's forced to have his secretary refuse the calls.
So, Alex switches to calling his house at all hours, and now even claims she's pregnant with his child—she's keeping the baby too. Dan tells her he wants nothing to do with her, but she won't take no for an answer. He will take responsibility for their child! Dan just changes his phone number, and tries to ignore her again.
Alex will not be ignored
At this time he and Beth are selling their apartment, and Alex shows up as a potential buyer. Angry, Dan goes to her apartment later that night. The confrontation results in a bit of a scuffle—leading Alex to scream at Dan that she will not be ignored.
Eventually, Dan moves his family up the road to Bedford, but Alex continues her harassment. She send him an abusive-filled tape recording, stalks him in a parking garage, pours acid on his car, and even follows him home one night. She hides in their bushes to spy on him and his family—the sight of this literally makes her ill.
Seemingly out of options, Dan applies for a restraining order against Alex for a client. However, the lieutenant asks to the attorney for probable clause to have it issued before telling him further that the client just needs to own up to his adultery.
Alex continues on, and while everyone's home, she kills Ellen's pet rabbit, and then boils it on their stove. Dan's had enough, and comes clean to Beth over his affair and Alex's alleged pregnancy.
As expected, Ellen's quite angry, and demands Dan leave. On his way out, Dan calls Alex with the news that Beth knows about the affair. Beth then gets on the phone, and tells Alex that if she continues with her harassment, she will kill her.
Alex continues
She picks up Ellen from school with out the two's knowledge, and takes her to an amusement park. When Beth can't find her daughter, she panics. As she drives around town looking for her, she accidentally rear-ends a car stopped at an intersection. She winds up hospitalized from the injuries. Alex, for her part, takes Ellen home, and asking her for a kiss on the cheek on her way out.
Now Dan is doubly angry, and finds Alex in her apartment where he nearly chokes her to death. However, he stops himself short of doing it. As he pauses, Alex grabs a kitchen knife, and lunges at him with it.
He overpowers her, and leaves while Alex smiles back at him from the kitchen counter. After Dan informs the police about the incident, the police begin a search for her. Once the hospital releases Beth, she forgives Dan, and they return home.
Later that night, as Beth makes a bath for herself, Alex suddenly appears with another kitchen knife. She nervously fidgets about as she tells Beth how much she resents her—even cutting her own leg in the process. She then attacks Beth.
When Dan hears the screaming, he rushes over, and wrestles Alex into the bathtub. When it looks like she's drown, he stops. Suddenly, she pops out one more time swinging the knife to and fro. Beth pulls out Dan's gun she found in another room, and shoots Alex dead.
With police cars all around the Gallaghers' house, Dan gives his final statement to them. The film ends as he walks inside to find Beth waiting for him. They hug before going into the living room as the camera focuses on a picture of them and Ellen.
Additional Film Information
Rate the Film!
Paramount Pictures released Fatal Attraction on September 18, 1987. Adrian Lyne directed film which starred Michael Douglas, Glenn Close, and Anne Archer.