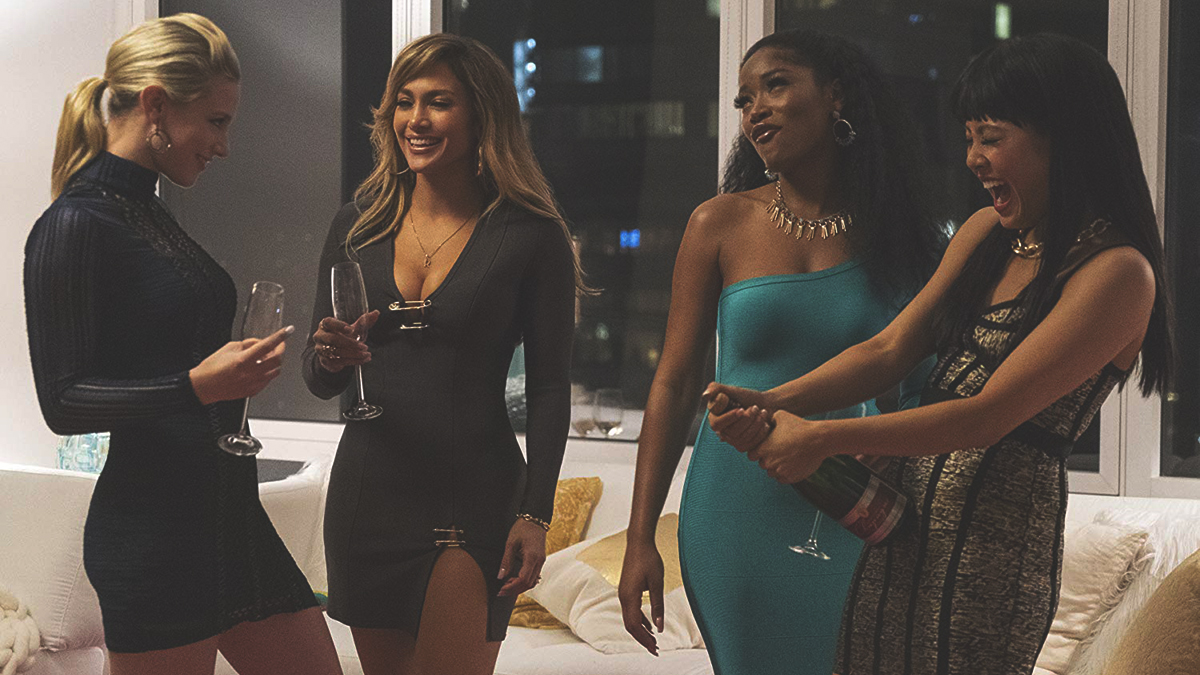 Film and Plot Synopsis
Inspired by the viral New York Magazine article, Hustlers follows Destiny, a young stripper struggling to make ends meet. That is, until she meets Ramona, the club's savvy top earner, who shows her the way toward making big bucks. But when the 2008 economic collapse hits their Wall Street clientele hard, Destiny and Ramona concoct a plan with their fellow strippers to turn the tables on these greedy power players.
Buy the Film
Hustlers [Blu-ray]
14 new from $9.72
8 used from $7.46
Free shipping
as of May 16, 2022 12:38 pm
*As an Amazon Associate we earn from qualifying purchases.
'Hustlers' Movie Summary
The summary below contains spoilers.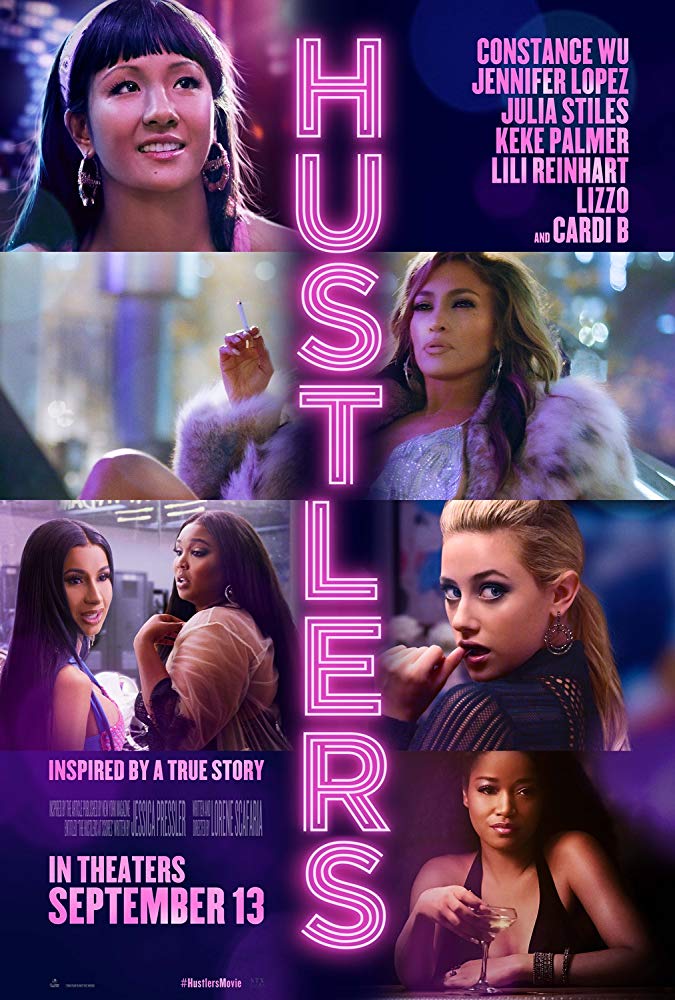 Hustlers
begins in 2007. Destiny (
Constance Wu
) is a new dancer working at the New York City strip club Moves. Destiny, real name Dorothy, works at the club to support herself and her grandmother (
Wai Ching Ho
). Ramona Vega (
Jennifer Lopez
) is a veteran dancer who knows all the moves to get the patrons of the club to fork over their cash to her. Ramona takes Destiny under her wing and teaches her everything that she knows. The two work together often and make tons of cash. They also become close friends. However, everything comes crashing down when the financial crisis hits in 2008. The strip clubs struggle with the loss of their primary clientele, Wall Street traders. Destiny and Ramona find themselves out of work, and they drift apart. Destiny has a little girl but struggles as a single parent.
Destiny returns to stripping after a couple of years but finds that the clubs are drastically different and are filled with women who are willing to perform sex acts for money. Destiny agrees to perform oral sex on one occasion and becomes disgusted with herself. One night, she runs into Ramona again at the club. Ramona brings Destiny into a new hustle that she has going on. The pair work with two other girls, Mercedes (Keke Palmer) and Annabelle (Lili Reinhardt), to target rich men at bars, pretend to drink with the men, lace their drinks with ketamine/MDMA, and then take them to the strip clubs to run up their credit cards. The girls receive a percentage of what the club takes in from the cards.
The four girls find themselves rolling in cash, and they enjoy their new-found wealth. Soon, other dancers begin to copy Ramona's plan, so she decides to eliminate the clubs and have the money go directly to the girls. They begin to service their clients in hotel rooms and sometimes in their own homes. Mercedes and Annabelle begin to grow uncomfortable with the new hustle and start to not show up for work. Ramona hires some new girls, who have drug problems and criminal histories. Ramona also starts servicing strangers as clients as she has burned their old contacts from the club too many times. Destiny begins to become uncomfortable with the business model and where it is going; especially after Destiny must take one of Mercedes' clients to the hospital and Ramona is no where to be found.
Destiny and Ramona argue and separate, but soon reunite after Destiny's grandmother dies and Ramona promises to take care of Destiny. However, Ramona's greed and obsession with money continues to drive a wedge between the two women. Specifically, one of their clients named Doug (Steven Boyer), who is an otherwise nice guy, calls and requests some of his money back so that he can pay his mortgage. Destiny feels sorry for him, but Ramona gets physical with Destiny and makes her hang up the phone on Doug. Unbeknownst to the women, Doug goes to the police and they begin an investigation. The police investigation leads to the arrest of one of Ramona's new drugged out girls, Dawn (Madeline Brewer). Dawn agrees to wear a wire for the police to implicate Destiny and Ramona.
Ultimately, Destiny, Ramona, Annabelle, and Mercedes are arrested. Destiny takes a plea deal where she will receive no jail time so that her daughter won't grow up without a mother like she did. Ramona is hurt by Destiny's decision but understands. Nevertheless, Ramona cuts all ties with Destiny. Ramona receives five years of probation, while Annabelle and Mercedes each receive short jail sentences on weekends before being released on probation.
The entirety of the story is told in an interview format. Destiny is being interviewed by a journalist named Elizabeth (Julia Stiles) who writes an article about their scheme. Sometime after the interview, Elizabeth receives a call from Destiny who has read the article and asks if Ramona ever said anything about her. Elizabeth explains that she only interviewed Ramona once, and at the time, Ramona was keeping all her cherished possessions with her at all times. One of the items was a photo of Destiny as a child. Ramona states that she cannot understand how any parent could have abandoned her. The irony being that is what Ramona did when times got tough. The film ends with Elizabeth encouraging Destiny to call Ramona.
Add the film to your collection today!
Additional Film Information
Rate the Film!
STX Entertainment released Hustlers on September 13, 2019. Lorene Scafaria directed the film starring Constance Wu, Jennifer Lopez, and Julia Stiles.