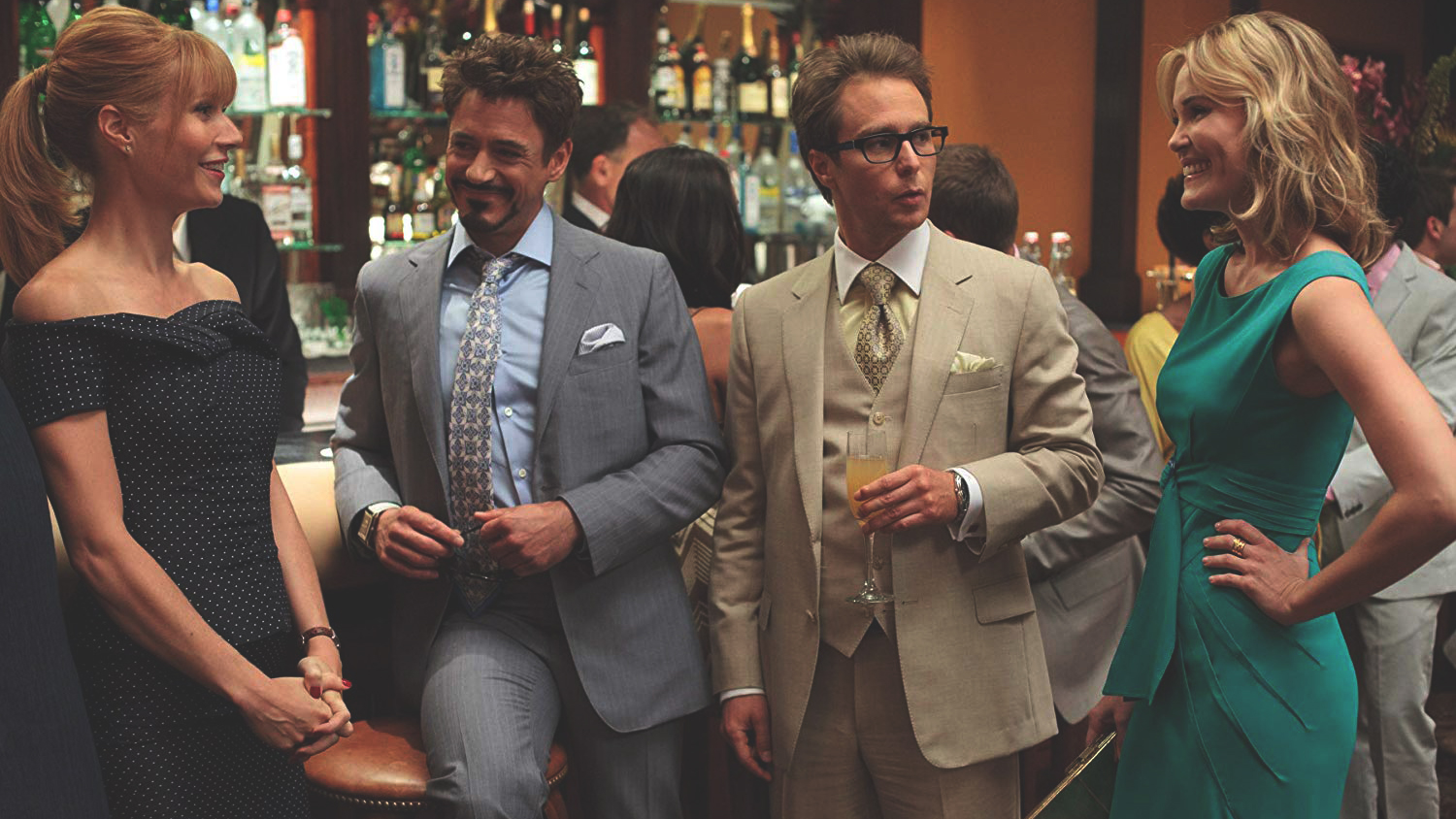 Film and Plot Synopsis
Now that Tony Stark's Super Hero secret is revealed to the world, he must once again suit up in order to face his most dangerous enemy yet — but not without a few new allies of his own!
Buy the Film
Iron Man 2 (Feature) [Blu-ray]
11 new from $19.99
9 used from $11.76
Free shipping
as of December 6, 2022 5:59 pm
*As an Amazon Associate we earn from qualifying purchases.
'Iron Man 2' Movie Summary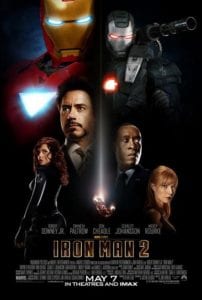 We start Iron Man 2 in Russia where we see the media there covering Tony Stark's coming out as Iron Man. Now, everyone in the world seems to want this super suit including which catches the interest of Ivan Vanko. His father, Anton Vanko, recently died, and the Vanko family holds a bit of a grudge against the Stark family. Ivan sees this as an opportunity for revenge and profit (mostly revenge), and he begins building his own arc reactor that's similar to Stark's.
Six months pass, and Stark is living the high life as Iron Man, but he uses his suit for peaceful means only. He's been under lots of pressure from the government to sell the technology for their peaceful means, but he doesn't sell. Instead, he reignites the Stark Expo so he can build on his father Howard's legacy.
However, all is not well for our new hero. The palladium core in the arc reactor in his chest that keeps him alive is slowly poisoning him. Since he can't find an alternate power source, things look glum for Tony. He doesn't share this news with anyone; opting instead to promote Pepper Potts to Stark Industries' CEO, and hiring Natalie Rushman to replace her as his personal assistant.
When Stark competes in the Monaco Historic Grand Prix, Ivan shows up, and tries to take him out with electrified whips, but Stark suits up, and fights back. Tony narrowly defeats Vanko, but his armor is almost destroyed in the melee.
While Vanko attacked Stark just to prove Iron Man isn't invincible, the confrontation catches the attention of a rival Stark weapons contractor named Justin Hammer. Vanko's near victory over Stark impresses him, and Hammer breaks Ivan out of prison. He then fakes Ivan's death, and hires him to build him a number of armored drones to sell to militaries (and to take out Stark).
Stark throws the drunk on what he thinks will be his final birthday while wearing his Iron Man suit; forcing Lieutenant Colonel James Rhodes to put on Stark's prototype armor, and fly out to restrain him. While their little fight ends in a draw, Rhodes manages to confiscate the armor in the name of the U.S. Air Force.
At this time, S.H.I.E.L.D. director, Nick Fury, greets Stark. He reveals that Tony's personal assistant, Natalie Rushman, is really Agent Natasha Romanoff, and that Tony's father was a S.H.I.E.L.D. founder whom Fury personally knew.
He reveals that once upon a time, Vanko's father, Anton, helped invent the joint arc reactor with Howard Stark. However, when Anton tried to sell the technology for profit, Stark had his ass deported, and the Soviets followed that embarrassment up by tossing Aton into the gulag.
Fury then hands over some of his father's old research that might be of use. Tony finds a hidden message in the diorama of the 1974 Stark Expo. It diagrams the structure of a new element which Tony and his A.I., J.A.R.V.I.S. are able to synthesize. This allows Tony to be free of the palladium that's poisoning him. He will live to see one more birthday!
When Stark learns that Ivan Vanko is still alive, he quickly replaces the palladium with the new element in his arc reactor so he's ready for anything.
Hammer unveils Vanko's armored drones at the Expo with James Rhodes leading them in a special prototype suit of his own. As Stark arrives to warn Rhodes about Hammer's nefarious plans, Vanko remotely takes control of Rhodes' armor and all the drones in an attempt to kill Stark.
The plan fails with Hammer winding up under arrest. Romanoff and Stark's bodyguard, Happy Hogan, try to nab Vanko on the run, but he escapes. Romanoff then manages to retake control of the Rhodes' armor, so Stark and Rhodes head out to take on Vanko and his drones. Vanko commits suicide by blowing up his suit along with the defeated drones.
Once things return to normal, Fury relegates Stark to a S.H.I.E.L.D. consultant due to his difficult personality and drinking problem. However, Stark and Rhodes do get some shiny medals for their bravery.
In a post-credits scene, S.H.I.E.L.D. agent Phil Coulson reports the discovery of a large hammer at the bottom of a crater in New Mexico.
Rate the Film!
Paramount Pictures released Iron Man 2 on May 7, 2010. Jon Favreau directed the film starring Robert Downey Jr., Mickey Rourke, and Gwyneth Paltrow.