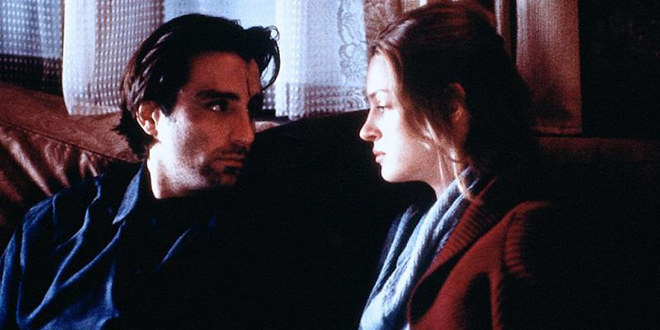 MHM Mart
Jennifer 8 (1992) Counts On Blu-ray Release This September
Warner Bros. Home Entertainment has announced the addition of the crime drama Jennifer 8 to their upcoming slate of Blu-ray releases. The film is being released as part of their distribution deal with Paramount Pictures. The thriller is written and directed by Bruce Robinson and stars Andy Garcia, Lance Henriksen, Uma Thurman, Kathy Baker, Kevin Conway, and John Malkovich. The film will be available for purchase online and in stores on September 10th.
They are unidentified victims of an unsolved death spree; women not only linked by a killer's gruesome handiwork, but by police files giving each victim the code name "Jennifer". Homicide investigator John Berlin (Garcia) believes he's made a breakthrough in the case when he uncovers a key witness: a young blind woman named Helena (Thurman). Yet who can rely on the testimony of a witness who cannot see? Who can trust Berlin when he is ultimately suspected of the murders? And who can keep vulnerable Helena from becoming the next Jennifer?
Jennifer 8 was released in November 0f 1992 and grossed over $11 million in worldwide box office.
Warner Bros. Home Entertainment has not released any details concerning the exact tech specs and special features that will be included with the disc.
Disclaimer: Affiliate links are contained in this post. This means when you click a link, and purchase an item, Movie House Memories will receive an affiliate commission. Advertisers and Affiliate Partnerships do not influence our content. See our
Terms of Use
about the inclusion of affiliate links on this site for more information.