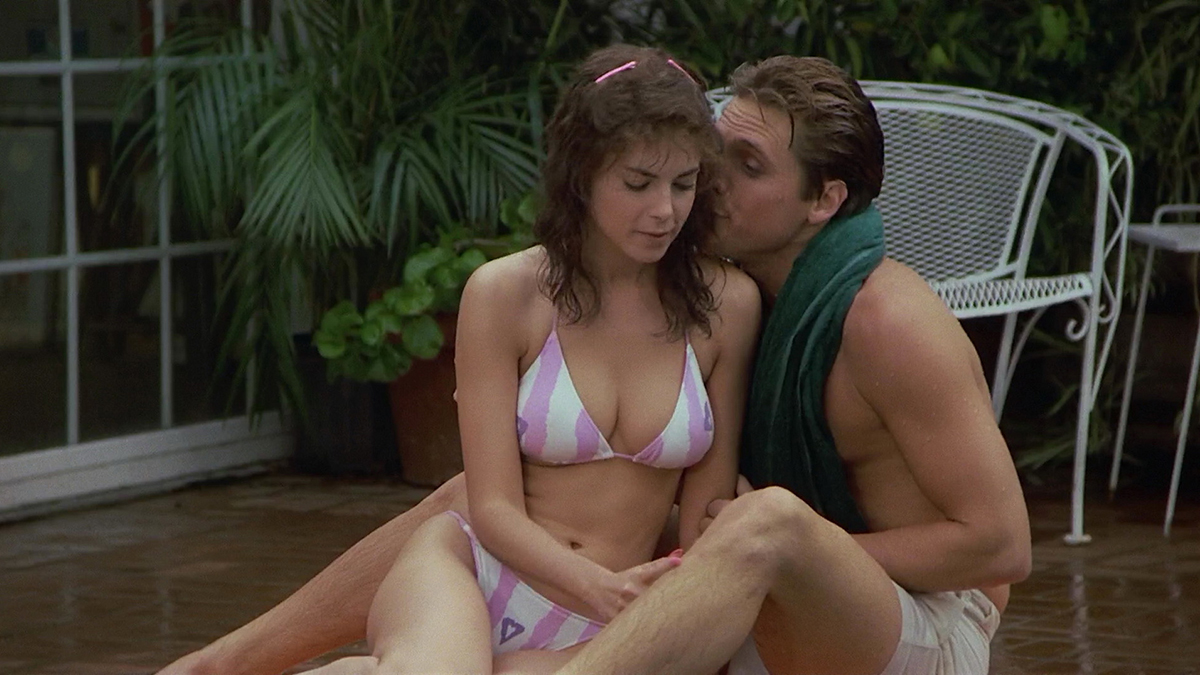 Film and Plot Synopsis
Convinced that she is not being taken seriously because of her looks, a pretty teenage girl enrolls in a new high school disguised as a boy, setting off a chain of events leading to comic hysteria, and more than a little social awareness.
Buy the Film
Just One of the Guys [Blu-ray]
13 new from $18.98
5 used from $17.99
Free shipping
as of August 9, 2022 8:03 pm
*As an Amazon Associate we earn from qualifying purchases.
'Just One of the Guys' Movie Summary
The summary below contains spoilers.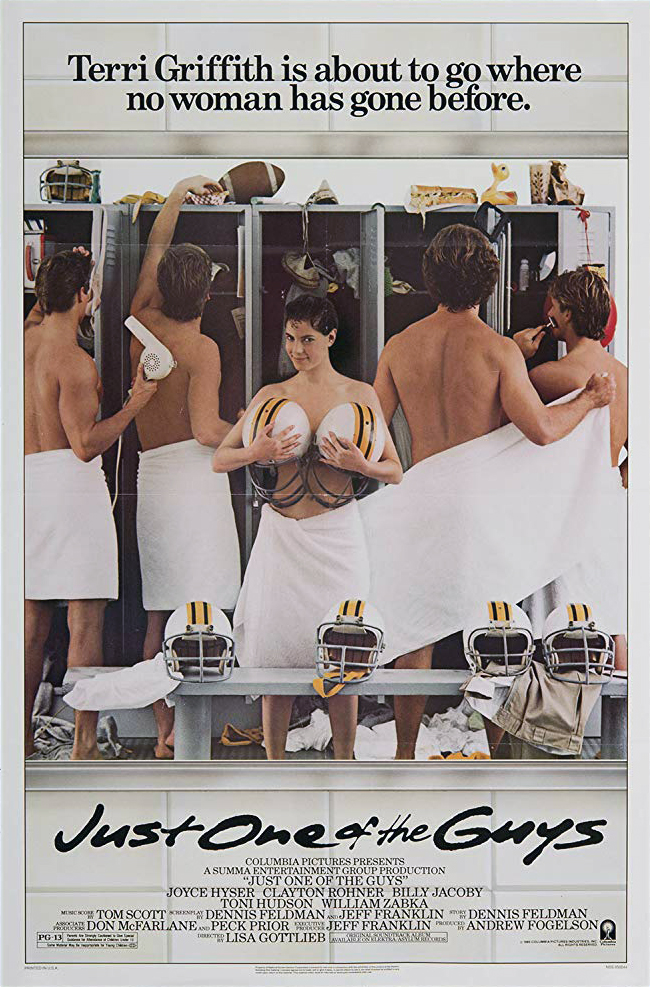 Out in the desert town known as Phoenix, Arizona, Terri Griffith aspires to be a teenage journalist. However, her teachers don't take her or her articles seriously because of how ridiculously good looking she is…like a female Zoolander, but sexier. When they pass her by for a newspaper internship, she comes to the conclusion that they discriminated against her because she's a girl (and really really really ridiculously good-looking).
Her parents leave town on a two-week vacation to the Caribbean, and Terri decides to switch teams for a bit to see how easy the boys have it. She gets her brother Buddy, and her BFF, Denise to help disguise herself as a dude, and then enrolls at a rival high school. S👏C👏A👏N👏D👏A👏L👏O👏U👏S!
One of the first students she meets there is the ultra nerdy Rick Morehouse. Rick becomes something of a little pet project for Terri because girls love fixer uppers. She helps him with a makeover of his own, and boosts his self esteem. While she encourages him to talk to girls, she eventually finds herself falling for him.
80s antics ensue inside and outside of the school grounds in this little gem of a film. School bully and bodybuilding stud, Greg Tolan tries to push Terri around. She also has to continually deal with her older and more mature boyfriend, Mr. College Himself, Kevin, and finally a wacky blind date with the cute-as-a-button, Sandy solidifies Terri as just one of the guys.
Unfortunately, she learns the hard way that her writing just isn't up to snuff no matter what sex she dresses as. After she turns in an article as a boy, the teacher criticizes her work as equally as before. Terri finally gets it. Her sex and her ridiculously good looks have never been the issue. She just writes like shit.
Fast forward to the senior prom, and Greg gets all jelly as usual, and he picks a fight with poor Rick. Rick sweeps the leg before Greg sweeps his, and kicks that Cobra Kai mofo's ass no problemo.
Next, Terri's boyfriend shows up from ASU, and discovers Terri's little ruse. All this time, Rick has thought Terri was gay, but when she opens up her shirt to reveal her lovely lady lumps, she has his full attention.
She tells him that she's in love with him, but Rick rejects her outright. This leads her to kiss him on the lips in front of all the boys and girls of the school. Not knowing Terri is actually a girl, they all stand stupefied, but Rick calms them down when he announces to everyone that Terri has tits…class act that one is. He then huffs out of the prom; leaving Terri awkward and alone.
Of course, Terri is heartbroken and humiliated. I mean, who would dump someone as ridiculously good looking as she is? So, she goes home and writes another journalistic piece of crap where she pours out her heart over what it's like to pretend to be a boy, and everything that comes along with it.
With the jig up, Terri returns to her real school as a really really really ridiculously good-looking girl, and tries to forget about Rick. The school finally prints something she's written, and is actually praised for what she wrote. This gets her that dream internship at the paper. However, Terri still lusts over Rick, whom she has not spoken to since the big prom.
During a hot summer day, Rick pops by to say hello after reading her article. He claims to have true feelings for Terri too, and the two make plans for a proper date. They decide to go on a little cruise in Terri's car, and drive off into a happily ever after.
Additional Film Information
Rate the Film!
Columbia Pictures released Just One of the Guys on April 26, 1985. Lisa Gottlieb directed the film starring Joyce Hyser, Clayton Rohner, and Billy Jayne.