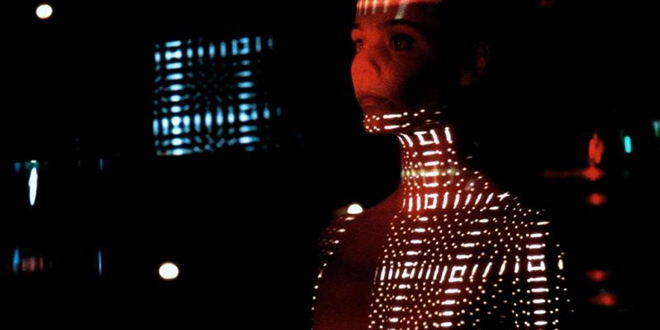 Podcast: Play in new window | Download
Subscribe: Apple Podcasts | Android | Google Play | Stitcher | RSS | More
Synopsis
Beverly Hills plastic surgeon, Larry Roberts is unwittingly pitted against an evil corporation when a group of flawless women come to him for cosmetic surgery that's so pointless, the human eye can't recognize the changes. Roberts agrees to do the surgery because he's better than the other surgeons, an he doesn't want these women's perfect bodies to be marred by some amateur doctor!
In short time though, these women start dying under odd circumstances, and Lieutenant Masters comes knocking on Roberts' door one day after he finds planted evidence at the scene of one of the murders implicating the good ole doc. Now, Roberts takes an interest in who's killing these women as he as become the prime suspect in their murders, and he doesn't really want to be a bottom for the rest of his life. Well, this is the gay 80s, so maybe he wouldn't mind that much.
Roberts starts looking for clues with the sleuthing skills of Scooby Doo and Shaggy after they've consumed a few "snacks" too many. He eventually discovers that all of the the women come from the same ad research firm, Digital Matrix, run by the evil and vile John Reston. Using the latest in computer technology, Digital Matrix develops a sexy algorithm that rates women based on their looks, and then finds ways to get consumers to focus on the model's looks to maximize their television commercial's effectiveness and profitability.
To do this, Digital Matrix convinces these women get cosmetic surgery to become mathematically perfect by offering them a contract that pays them handsomely for the rest of their lives. Then, the modified women are digitally leered at and scanned to create the perfect 3D computer model. That 3D model is then used in all sorts of commercials rendering the original, live model obsolete. Since these models are chosen for their beauty and not brains, they don't realize that their lives will then be cut short once Digital Matrix no longer has any use for them. The company simply discards the outdated models as casually as tossing out of date memos into the shredder; saving them boo koo bucks in residuals.
Along the way, Roberts develops a raging hard on for Cindy, a patient of his and the last Digital Matrix model to be scanned. As Roberts tries to keep Cindy alive, he discovers that besides having these perfect computer models to entice consumers, Digital Matrix also has some technology that hypnotizes the sheeple into wanting any product that is advertised on television. Does that sound a heck of a lot more affective and easier than the computer models they have been killing people for? Yeah, it is, so why write about all this plastic surgery crap, Michael Crichton? What are you going to do next, make a film about a theme park with dinosaurs that doesn't have an emergency evacuation plan in case something goes wrong with the creatures? Nobody would buy into that!
In the end, Lieutenant Masters randomly shows up at Digital Matrix HQ, and kills John Reston without speaking a word. He saves Roberts, but doesn't keep him for questioning. Roberts and Cindy simply walk away safe and sound.
The End.
Did I mention that there's a Light Ocular-Oriented Kinetic Emotive Responses gun (or L.O.O.K.E.R. gun for short) that gives the illusion of invisibility by instantly hypnotizing its victims into losing short periods of time? Yeah, there's one of those in the film…very effective unless you have sunglasses, smoke, or a poor plot line. Actually, forget I mentioned it.
Disclaimer: This podcast is not endorsed by Warner Home Video and is intended for entertainment and information purposes only. Looker, all names and sounds of Looker characters, and any other Looker related items are registered trademarks and/or copyrights of Warner Home Video or their respective trademark and/or copyright holders. All original content of this podcast is the intellectual property of the MHM Podcast Network, Lunchtime Movie Review, and Fuzzy Bunny Slippers Entertainment LLC unless otherwise noted.
This post contains affiliate links that will take you to Amazon.com and/or the iTunes Store. This means if you click on the link and purchase the item, we will receive an affiliate commission. Our content is not influenced by advertisers or affiliate partnerships. For more information, please read our Terms of Use about the inclusion of affiliate links on this site.