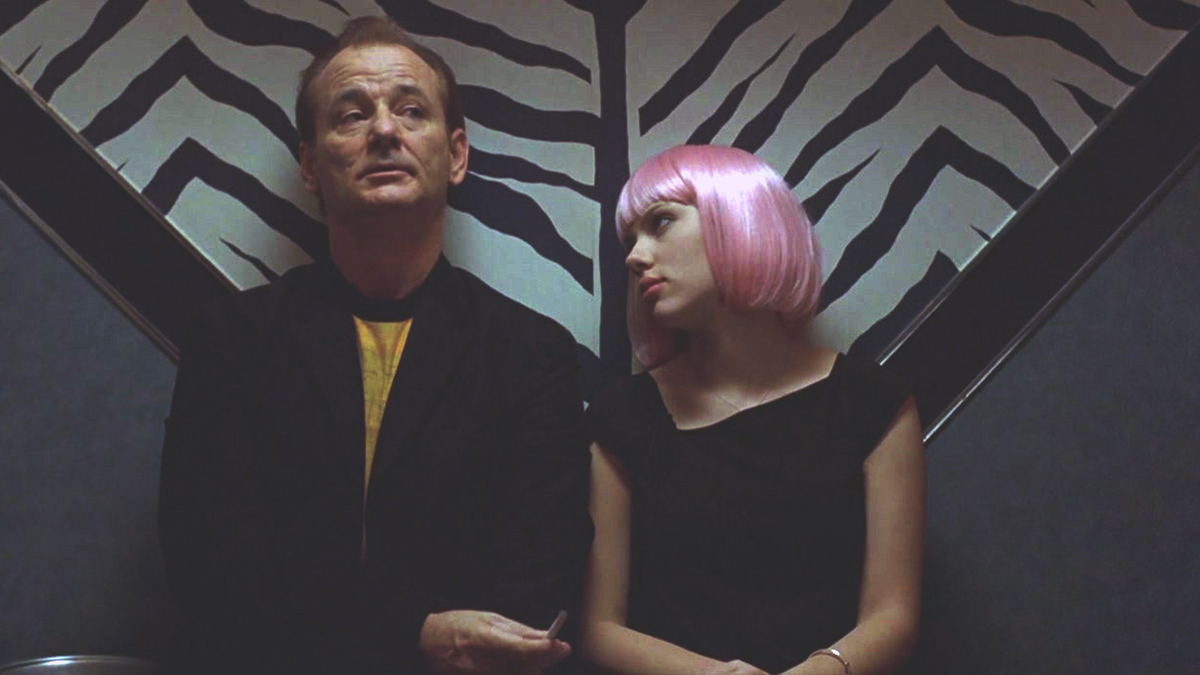 Film and Plot Synopsis
Lost in Translation begins with an aging movie star named Bob Harris and a lonely newlywed named Charlotte staying separately at a Tokyo hotel while they are in town for business. Bob is there to film a Japanese whiskey commercial; Charlotte accompanies her celebrity-photographer husband for a photo shoot. After another sleepless night, the two have a chance meeting in the hotel bar. They soon find comfort and understanding from among the bright Tokyo lights. In short order, the two form an unlikely bond that is genuine and heartfelt which leads them to reflect on what's important in their lives.
'Lost in Translation' Movie Summary
The summary below contains spoilers.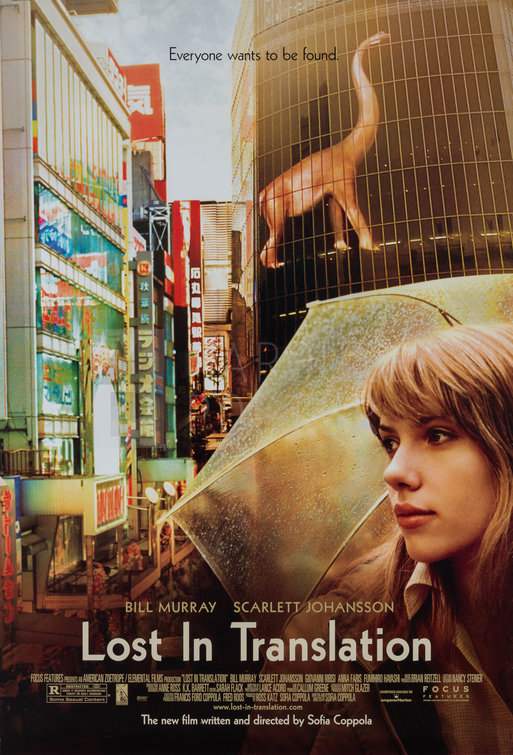 In
Lost in Translation
, Bob Harris (
Bill Murray
) is an over-the-hill movie star alone in Tokyo to film an advertisement for Suntory whisky, and his midlife crisis is straining his 25-year marriage with Lydia (
Nancy Steiner
). Also, staying in the hotel is Charlotte (
Scarlett Johansson
), a young college graduate whose husband, John (Giovanni Ribisi), is a celebrity photographer on assignment in Tokyo. Far away from her friends and family, she feels alone and abandoned.
For the first few days, Bob and Charlotte cross paths in the hotel without speaking to one another until they finally meet at the hotel bar one sleepless night. Eventually, on a chance meeting at the hotel pool, Charlotte invites Bob for a fun night out in Tokyo with some local friends, and the two form a warm bond.
In the accompanying days, Bob and Charlotte's platonic relationship grows into something more. On another sleepless night, the two discuss their own personal issues they are going through, and Bob talks about the changes children bring to a relationship.
After an appearance on the Johnny Carson of Japan's show, Lydia calls where he tells her he wants to change some things and get healthy. He then heads to the hotel bar where he winds up taking the hotel bar's female jazz singer (Catherine Lambert) back to his room.
The next morning, Charlotte shows up, and invites him to lunch. She overhears the singer showering in his room. This leads to a silent argument later when they do meet up. Later that night, Bob and Charlotte make up after a fire alarm goes off at the hotel. On their last visit together at the hotel bar, they express that they will miss each other.
On the morning Bob is set to return home to the United States, he gives an awkward goodbye to Charlotte in the hotel lobby, and the sadly watches as elevator doors shut on her. He gets in a taxi to the airport, and spots Charlotte walking away on a crowded street. He gets out of the taxi, gives her a tender hug, and whispers something in her ear as she cries. The two share a kiss, say goodbye, and go their separate ways.
Additional Film Information
Rate the Film!
Focus Features released Lost in Translation to theaters on October 3, 2003. Sofia Coppola directed the film starring Bill Murray, Scarlett Johansson, and Giovanni Ribisi.