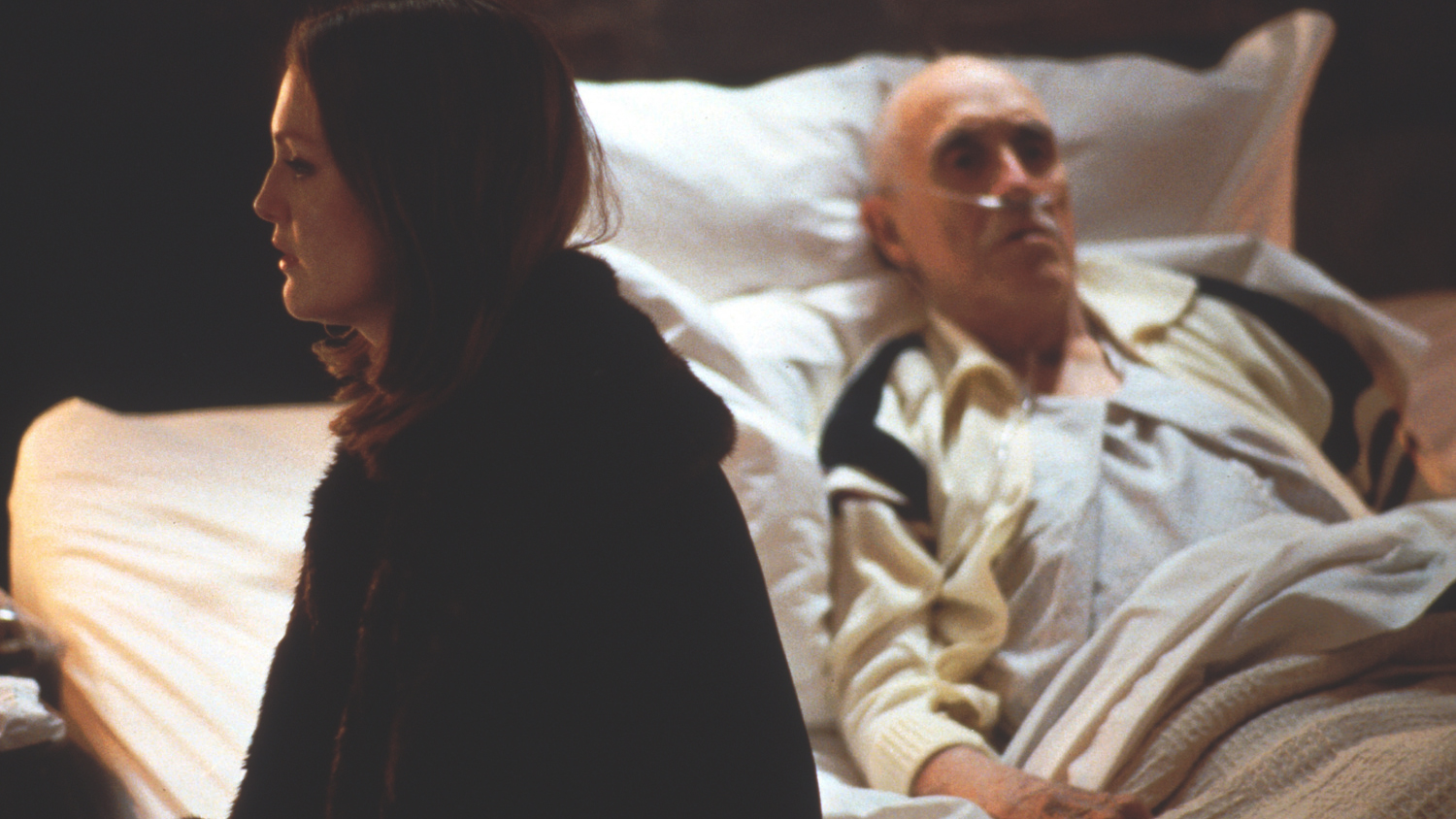 Film and Plot Synopsis
Magnolia takes place within 24 hours in Los Angeles. There's two interwoven stories about different men on the verge of death—both are estranged from an adult child, and would love to reconnect before they go. However, those children do not want anything to do with them. We have Earl Partridge whose son is a misogynist, and Jimmy Gator who has a drug-addicted daughter. A caring nurse helps Earl reach his son, while a police officer falls for the daughter, and help her.
Buy the Film
Magnolia (Blu-ray)
9 new from $14.47
14 used from $6.66
Free shipping
as of December 8, 2022 10:27 pm
*As an Amazon Associate we earn from qualifying purchases.
'Magnolia' Movie Summary
The summary below contains spoilers.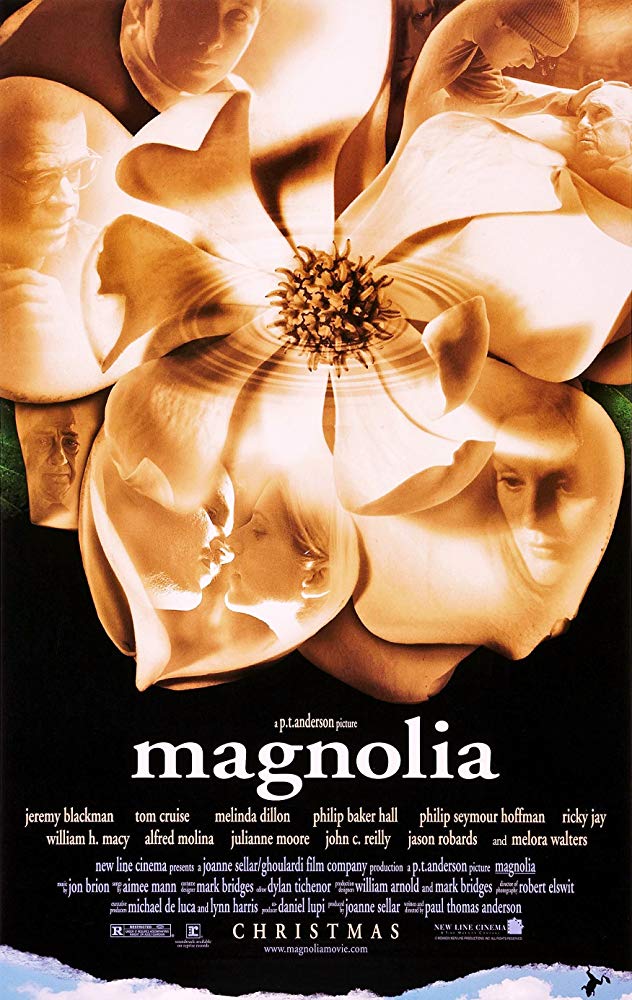 I'd like you to reach into your bag for the blue folder, no I'm sorry, that's the white folder. Set throughout one hot wet tumultuous 24 hours within the San Fernando Valley California, a multilayered group of interesting individuals with fractured somewhat self destructive lives collide.
After an epic opening monologue covering various time frames focusing on how everything is linked by a matter of chance and incidents causing and effect of chain reactions the movie kicks into gear fast rarely letting up. There's a series of encounters by chance, betrayals of deception, shared historical elements and what 'Jules' of Pulp Fiction would describe as divine intervention.
A police officer, a home care nurse, a drugged up trophy wife and her dying husband, a junior quiz kid champ all grown up with nothing to show but self pity and a need for attention, a child genius pushed by the adults around him plus a arrogant politically incorrect male chauvinist motivational speaker are just fragments among a multitude of other significant to lesser characters throughout.
The nature of their tragedy equals romance and delight all in different unconventional ways that sprawl out into a narrative that demands attention. American life with a galaxy of stars interacting alongside a biblical edge throughout is best described as an unforgettable enduring drama that crescendos into a crashing finale putting the icing on the cake of this mosaic of misery.
Additional Film Information
Rate the Film!
New Line Cinema released Magnolia on January 7, 2000. Paul Thomas Anderson directed the film which starred Tom Cruise, Jason Robards, and Julianne Moore.