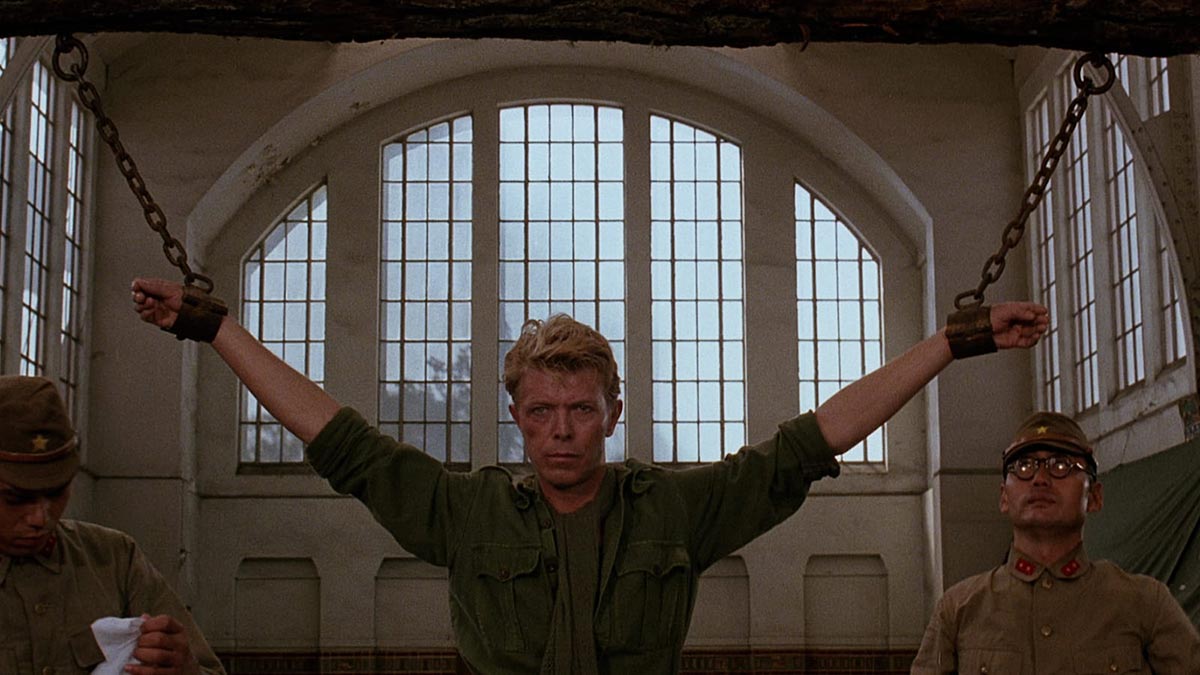 Summaries
Merry Christmas, Mr. Lawrence (1983)
Film and Plot Synopsis
In 1942 Java, a British solider Jack Celliers is brought to a Japanese prison camp after being captured conducting guerrilla activities against the Japanese. The camp is run by a young commander named Yonoi, who has a firm belief in discipline, honor, and glory. Yonoi believes that the allied prisoners that he oversees are all cowards because they chose to surrender instead of committing suicide. However, Yonoi develops a strange fascination with Celliers who throws the entire camp into disarray. Soon, the two men will find their fates intertwined and that they will both be forever changed by their time together at the prison camp.
Buy the Film
Merry Christmas Mr. Lawrence (The Criterion Collection) [Blu-ray]
3 new from $19.99
5 used from $18.00
Free shipping
as of December 3, 2022 4:54 pm
*As an Amazon Associate we earn from qualifying purchases.
'Merry Christmas, Mr. Lawrence' Movie Summary
The summary below contains spoilers.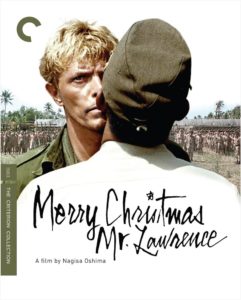 In 1942, Captain Yonoi (
Ryuichi Sakamoto
) is the strict commander of a prisoner of war camp in Japanese occupied Java. Yonoi strictly adheres to the bushido code and keeps his distance from the prisoners that he oversees. His only source of connection to the POWs is Lieutenant Colonel John Lawrence (
Tom Conti
), the only inmate fluent in Japanese, and Lawrence's abrasive commanding officer, Gp. Captain Hicksley (
Jack Thompson
). Yonoi demands information as to whether the POWs have a weapons expert among their numbers, but Hicksley refuses to provide any information that may further the cause of the Japanese military.
Lawrence has befriended Sergeant Gengo Hara (Takeshi Kitano), the man immediately responsible for the care of the POWs. However, Lawrence is still abused by the other Japanese soldiers. One day, Yonoi is summoned to the military trial of a recently captured Major Jack Celliers (David Bowie). Bowie is principled and holds his own during the trial. Yonoi is fascinated by Celliers' resilience and has him interned at his POW camp.
After the trial, Yonoi uncharacteristically confesses to Lawrence that he is haunted with shame due to his absence during the February 26 incident, an attempted coup d' of the Japanese Emperor that occurred in 1936. Yonoi believes he should have died alongside the rebels and implies to Lawrence that his focus on honor stems from this guilt. Yonoi sees Celliers as a kindred spirit, and his fascination with the British officer turns into a romantic obsession. Yonoi treats Celliers specially, failing to discipline him for insubordination, watching him sleep, and repeatedly asking Hara about him in private. The wall between Yonoi and the men that he attempts to keep down begins to crumble.
Celliers takes advantage of the special treatment. He sneaks in food when the inmates are made to fast as punishment for insubordination during the forced seppuku, a Japanese ritual suicide by disembowelment, by a guard named Kanemoto (Johnny Ohkura) who was found having sex with one of the prisoners. The guards catch Celliers and find a smuggled radio during their investigation. Celliers and Lawrence are forced to take the blame even though they are not responsible.
Yonoi's personal assistant realizes the hold that Celliers has on Yonoi and attempts to kill Celliers in his cell while he sleeps. However, Celliers wakes up and fights off the Japanese soldier and escapes, taking Lawrence with him. Yonoi catches the two men before they even leave the camp. Yonoi challenges Celliers to a duel in exchange for his freedom, but Celliers refuses. A short time later, the personal assistant pleads to Yonoi to kill Celliers before his feelings overpower him. The personal assistant then commits ritual suicide for his failure.
At the funeral for the officer, Lawrence is informed that he and Celliers will be executed for the confiscated radio to preserve order in the camp. Angrily, Lawrence trashes the funeral set and is forced back into his cell. While the two men await their executions, Celliers reveals to Lawrence that as a teenager (Chris Broun), he betrayed his younger brother (James Malcolm). Celliers' brother was bullied as a child for his hunchback, and Celliers refused to spare him from a humiliating ritual at their boarding school.
Confronting his own prejudice against people with disabilities, Celliers describes the shame that he has carried his whole life for his behavior towards his brother, paralleling it to Yonoi's predicament. The conversation is interrupted by a drunken Hara who releases the two men. Hara informs them that a different prisoner has confessed for delivering the radio to the prisoners. As the two nearly broken men leave, Hara calls out in English, "Merry Christmas, Lawrence!" When Yonoi learns of Hara's actions, he is angry for the Sergeant exceeding his authority, but he only mildly reprimands him.
A short time later, Hicksley learns that Yonoi wishes to replace him with Celliers as spokesman for the prisoners. The English solider confronts the prison commander and the two men argue over their withholding of information from one another. An enraged Yonoi orders the whole camp to form up outside the barracks including the infirmed. As a result of the activity, one injured prisoner dies. Hicksley, who refused to bring out the patients, is punished for his insubordination and sentenced to be executed immediately. Before he can be killed, Celliers breaks rank and kisses Yonoi on each cheek. Celliers wishes to save Hicksley's life at the potential cost of his own. Yonoi, caught between his feelings for Celliers and his desire to maintain control of the camp, collapses in emotional turmoil. He is ultimately relieved from duty and replaced with a hardnosed commander (Hideo Murota). The new commander has Celliers buried in the sand up to his neck and left to die in the sun. Before leaving the camp forever, Yonoi sneaks into Celliers' pen and cuts a lock from his hair. A short time later, Celliers dies from exposure.
Four year later and after the war, Lawrence visits an imprisoned Sergeant Hara. Hara has learned to speak English and is scheduled to be executed the next day for war crimes. Hara is confused over the harshness of his sentence considering his commonplace behavior. Lawrence and Hara conclude that while the Allies officially won the war, morally both sides were wrong. The two discuss Celliers and Yonoi. It is revealed that Yonoi was also executed after the war. The two former enemies and casual friends say goodbye to each other. As he is leaving, Hara calls out, "Merry Christmas, Mr. Lawrence!"
Additional Film Information
Rate the Film!
Shochiku released Merry Christmas Mr. Lawrence on May 28, 1983. Nagisa Ōshima directed the film starring David Bowie, Tom Conti, and Ryuichi Sakamoto.