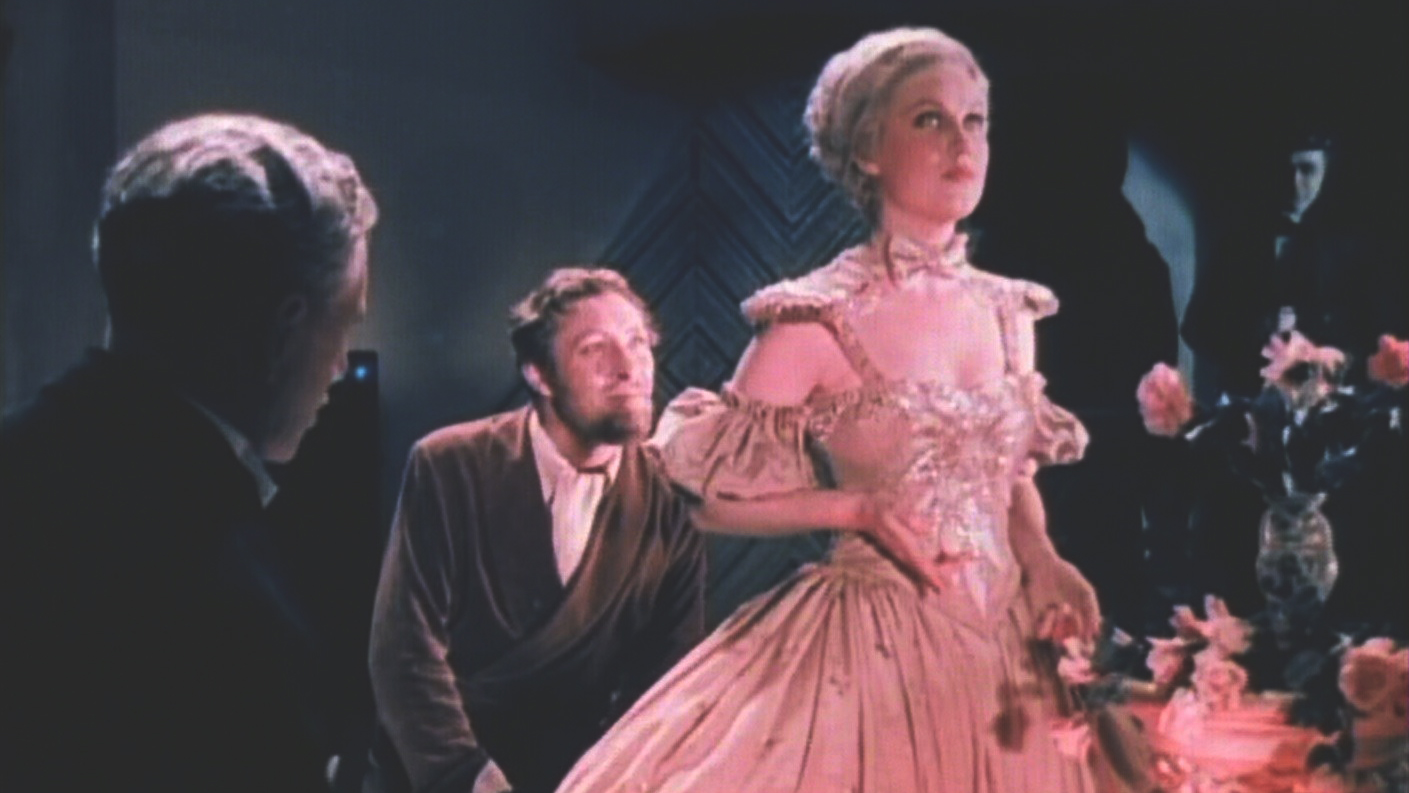 Warner Bros. released Mystery of the Wax Museum, a pre-Code mystery/horror film, to theaters on February 18, 1933. Michael Curtiz directed the 1h 17min film starring Lionel Atwill, Fay Wray, and Glenda Farrell. Don Mullaly and Carl Erickson wrote the screenplay.
In 1921 London, Ivan Igor is a sculptor of wax figures for a museum. His business partner, Joe Worth, shows up to burn the museum down to collect the insurance money. The two men fight as the was figurines melt around them. Twelve years later, Igor is set to open a new wax museum in New York City. The day before the museum opens, the body of a dead model disappears from the city's morgue. Fighting to keep her job, reporter Florence Dempsey investigates the model's death and disappearance. This leads to a waxy web of lies, deceit, and murder.
Michael Curtiz directed this pre-Code mystery-horror film. As one of Hollywood's great Golden Age directors, Curtiz directed 102 films over the course of his career. Mystery of the Wax Museum is the second of two horror films that he made for Warner Bros. with the first being 1932's Doctor X. Even though these films did fairly well for their day, Curtiz's career didn't really take off until about 1935 when he released Captain Blood starring then unknown Errol Flynn, and nearly as unknown Olivia de Havilland.
He followed that up with a great number of classic films: The Adventures of Robin Hood (1938), Casablanca (1942), Yankee Doodle Dandy (1942), Mildred Pierce (1945), and White Christmas (1954) to name a few.
Curtiz had a unique camera technique for the day which employed very dramatic camera angles. He used this to add to the creepiness of the empty museum, Igor's towering wax sculptures, and even his deaf-mute employee, Hugo, simply working on wax heads behind his desk. While Curtiz's greatest works lay ahead of him, Mystery of the Wax Museum shows he has a mastery of the macabre that I do not think even Frankenstein of the day had.
Mystery of the Wax Museum's three principal actors are Lionel Atwill, Glenda Farrell, and Fay Wray.
Lionel Atwill was an English actor who also worked with Curtiz in 1932's Doctor X and 1945's Captain Blood. He's also notable in 1939's Son of Frankenstein where he played the one-armed Inspector Krogh whom Kenneth Mars parodied in Mel Brooks' Young Frankenstein. As Ivan Igor (pronounced EE-van EYE-gor), you initially aren't certain if he's good or bad. Atwill plays him as a sympathetic man; a victim of circumstance, but he shows glimpses of mental illness. After the fire destroys everything he loves, Atwill daftly transitions his character into a vile, evil man. His performance is excellent. Using his kind, gentle accent, his decent into madness becomes all that more sinister, and it make him a more credible monster.
Glenda Farrell gets third billing in this film because Fay Wray was a bit of a bigger name at the time, but I place her second since she's the heroine in the picture, and Fay is the token damsel in distress. The spunky blonde is probably best known for her role as Olga Stassoff in 1931's Little Caesar, or her part in 1932's I Am a Fugitive from a Chain Gang, and Lady for a Day the following year. Glenda steals the show in this one as the plucky news reporter, Florence Dempsey. Her banter with her editor, the police, and their prime suspect, George Winton, is a lot of fun to watch. Films of the 1930s are full of one liners from fast-talking wise-crackers, and Farrell's Florence gives and takes with the best of them. She, along with Atwill are the true stars of the show.
Fay Wray is the other big name in this film. She's most identified as Ann Darrow in 1933's King Kong which was released the same year as Mystery of the Wax Museum. As I said before, in this one, she's really just the damsel in distress as Charlotte Duncan, but still very likable as her. She definitely brings that Kong scream to this film too with her cries for help. Additionally, she has a great rapport with her co-stars to show that she's not just another pretty face…well, she kind of is in this one.
Mystery of the Wax Museum was the last feature film to use the two-color Technicolor film process. It basically combined red and green hues to create a color image with a reduced spectrum. However, the end result was never well-received due to the unnatural colors it produced. By 1931, Warner Bros. was trying to get out of their contract with Technicolor to make films with this system, but after they threatened to sue, Warner Bros. backed down.
What's interesting is this process needed extremely bright light to properly film it. The result was extreme heat from the bulbs which melted the wax figures. This resulted in the need for live actors to step in as the wax statues which adds to the eeriness to this film. Combine that with the unsettling colors the film produces, and you have a very unique horror film for the day. So what if some of the actors had permanent eye damage from the bright lights. A true artist suffers for their art. Amirite?
A quick shout out to the fight scene between Joe Worth and Ivan Igor at the beginning of the film amongst the burning building. Between Curtiz's extreme film angles, the film color, and haunting wax statues melting, this scene holds up really well even today.
The music for Mystery of the Wax Museum is pretty standard for the 1930s. Nothing is terribly ground breaking here. However, the film did reuse Bernhard Kaun's opening theme music from Doctor X from the year before.
Mystery of the Wax Museum is a horror film that should not be missed. It's a gothic masterpiece that is far more inventive and imaginative than a lot of today's films of the same genre. The remake, 1953's House of Wax, might be better known today, but this film (that was almost lost forever in its original form) is a classic that still holds up very well. The villain is truly sinister. The heroine is a strong woman, and the atmosphere is enthralling. My only real call out in the film is that the ending is a bit abrupt. At 77 minutes, they could have extended it another five or so to flesh that part out. However, see this film if you haven't. You won't be disappointed.
Rate the Film!
Warner Bros. released Mystery of the Wax Museum on February 18, 1933. Michael Curtiz directed the film starring Lionel Atwill, Fay Wray, and Glenda Farrell.