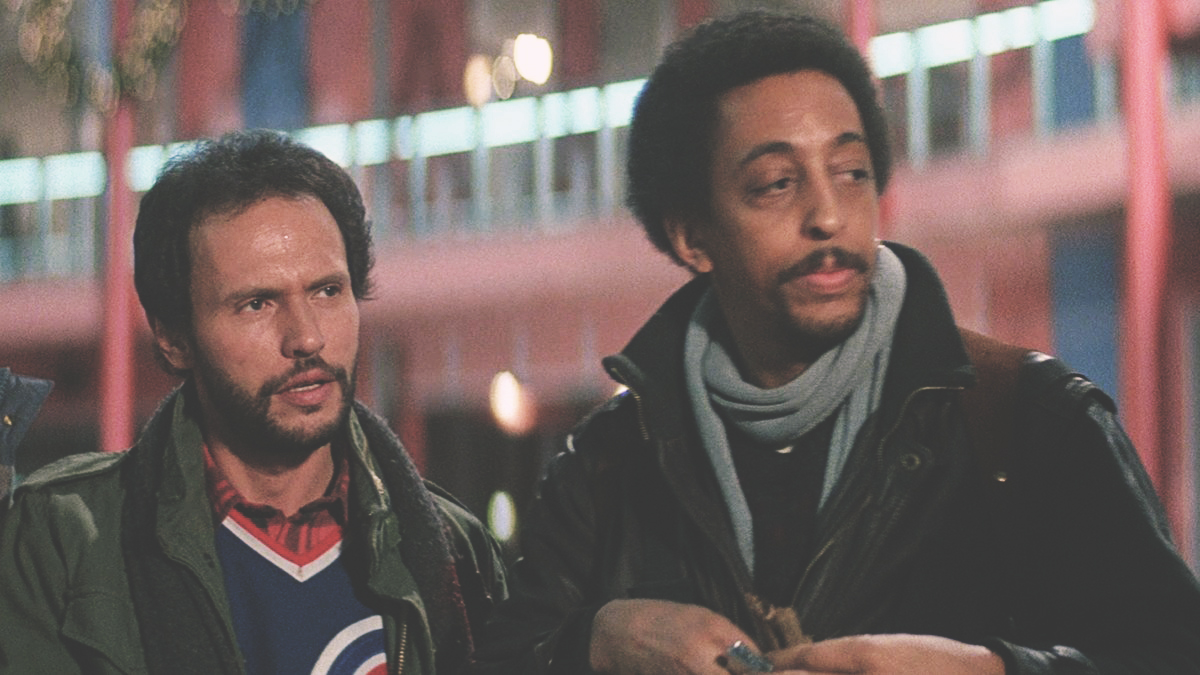 Film and Plot Synopsis
Ray and Danny are the wild men of the Windy City's police force. The pair's unorthodox methods get results in a tough town until they come up against Julio Gonzales; a smooth-talking drug dealer who's looking to become Chicago's first Spanish Godfather. As the detectives try to nail Gonzales, they blow a delicate undercover operation. Their boss then sends the two on a forced vacation to Key West as punishment. It's there that the the men discover the good life with warm weather and even warmer women. While the new locale makes their decision to retire easy, the men vow not to do so until they put Gonzales behind bars first.
Buy the Film
Running Scared [Blu-ray]
10 new from $16.59
9 used from $7.48
Free shipping
as of September 19, 2022 4:44 pm
*As an Amazon Associate we earn from qualifying purchases.
'Running Scared' Movie Summary
The summary below contains spoilers.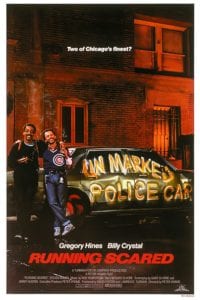 Running Scared
begins in present day, 1985 Chicago. It appears to be winter, but it always seems to be snowing in Chicago in the movies. Unless, of course, you are in a John Hughes film; then it is all sunshine and parades. Ray Hughes and Danny Costanzo are two, unorthodox City of Chicago detectives. Their beat is Chicago's North Side, and what a wonderful beat it is. The film starts by our two hero detectives drinking soda pop and warming themselves by a trashcan that is one fire, as I imagine all detectives do, waiting for a crime to occur in their general vicinity.
However, they are in luck on this particular occasion, as they see two of their frequent fliers, up and coming drug dealer Julio, and Snake himself. It seems these two are up to no good, so the duo decides to harass Snake, ultimately finding out that he has $50,000 in a suitcase. After convincing Snake that it is best if they arrest him, Hughes and Costanzo take him downtown and convince Snake to wear a wire and work for them. However, Snake is a sly one and is actually setting up the detectives.
Hughes and Costanzo walk into the trap, and are forced to be saved by two younger, undercover detectives. In the ensuing melee, most of Julio's gang escape, but Ray and Danny capture Gonzales.
Back at the station Ray and Danny expect to hear praise, but instead their Captain chastises them for their sloppy work. The Captain orders them to take a vacation and even threatens to shoot them if they step within the station. The duo goes as far south as they can without having to speak English, Key West, Florida. While on their forced vacation, the pair begins to question their career choice after the experience and decide to retire and open a bar.
When they return to Chicago, they find out that authorities released Gonzales on bail. The two make it their goal to put away Gonzales before they retire in 30 days. However, their time in the Key West sun and their impending change in occupation have made the two fearless detectives a little careful.
They soon find themselves wearing bulletproof vests, giving away their pants to drug dealers, and calling for backup for the first time in their careers. The Captain is not happy, and assigns them the additional task of training their replacements before they go; the detectives that saved their asses with Gonzales.
During one of the attempts to capture Gonzales, Ray and Danny confiscate a large shipment of his drugs coming from Colombia. A real priest and nun bring them into the United States disguised as Columbian trinkets. Using one of their snitches, Hughes and Costanzo attempt to track down Gonzales. However, these guys never learn, and their snitch drops dime on them; resulting in a garbage truck nearly compacting them.
Gonzales desperately needs his cocaine back and kidnaps Costanzo's ex-wife Anna, and says he will trade her for his drugs, otherwise he will kill her. Costanzo agrees, but only agrees to make the exchange in a public place. This leads to the final confrontation inside the high-rise atrium of the James R. Thompson Center in Chicago. Costanzo goes in the main entrance, while Hughes attempts a Mission Impossible style entrance with a window washing kit.
Would-be protégés tail our heroic duo, and they stumble right into a full out gun battle. Ironically, Hughes and Costanzo rescue them…right before Gonzales rescues them. In the end, they kill Gonzales, save Anna, and return to their wild, reckless ways. Anyone want to open a bar in Key West now?
Additional Film Information
Rate the Film!
Metro-Goldwyn-Mayer (MGM) released Running Scared on June 27, 1986. Peter Hyams directed the film starring Gregory Hines, Billy Crystal, and Steven Bauer.