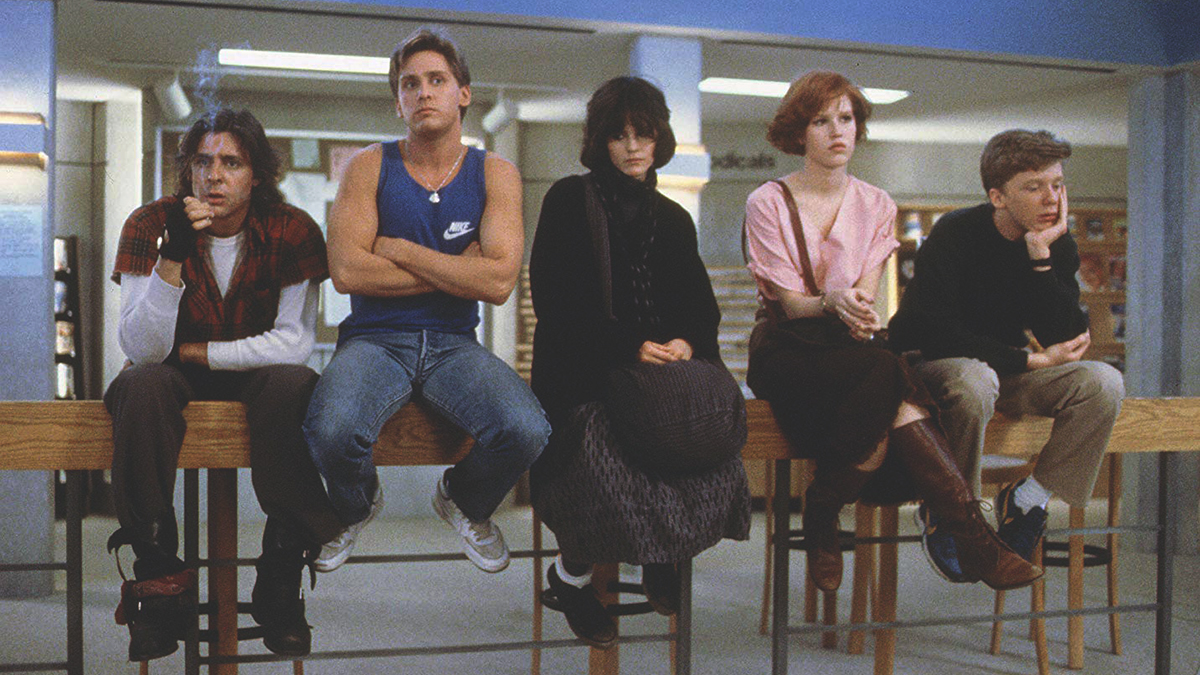 Film and Plot Synopsis
The Breakfast Club brings together five high school students for Saturday detention; an uptight popular girl, the stoic jock, the foulmouthed rebel, the virginal bookworm, and the kooky recluse. Over the next few hours, these strangers shed their personae, and begin some unlikely friendships.
Buy the Film
The Breakfast Club [Blu-ray]
16 new from $6.15
7 used from $9.99
Free shipping
as of May 16, 2022 6:12 pm
*As an Amazon Associate we earn from qualifying purchases.
'The Breakfast Club' Movie Summary
The summary below contains spoilers.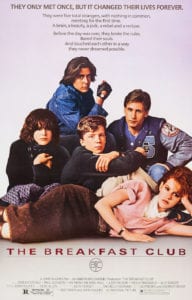 O
n Saturday March 24, 1984, five high school students in a Chicago suburb arrive for an all-day detention. They are five total strangers, with nothing in common; meeting for the first time—a brain, a beauty, a jock, a rebel, and a recluse. Before the day is over, they will break the rules, bare their souls, and touch each other in a way they never dreamed possible.
Brian Johnson is the geek. Andrew Clark is the jock. Allison Reynolds is the 80s alternative girl. Claire Standish is super popular, and John Bender is the juvenile delinquent.
They head to the school's library where Assistant Principal Richard Vernon tells them they are not allowed to talk, leave their seats, or sleep until they leave at 4:00pm. He assigns them a 1000 word essay telling him who exactly they think they are. He then leaves them, and only comes back in for lunch, or when he hears a ruckus…and he will hear a ruckus with these kids.
Bender and Vernon hate each other, so Bender, of course, ignores all his rules. He harasses the other students to rile them up. This gets him in trouble with Vernon who gives him more weeks of detention, but that's probably better than being as home with his deadbeat father anyhow. Eventually, Vernon locks Bender in a closet until he escapes, and returns to the library.
The five pass the day arguing, smoking pot, and bonding. They slowly open up to one another to find they really aren't that different. Claire, while popular, has trouble coping with peer pressure, and her parents use her to get back at one another when they argue. Bender's dad is a raging drunk who abuses him physically and emotionally. Allison's parents ignore her so she lies and steals any chance she gets. Andrew thinks he can't think for himself, and his dad, reliving his past through his son, pushes him beyond his limits. Brian's parents put extreme pressure on him to keep up his high grades to the point he wants to ill himself over a bad grade.
We are treated to some 80s montages, and Claire then gives away some fun things. She gives Allison a popular girl makeover; leading Andrew to get a woody for her. She then gives Bender a hickey…and maybe something more that you can only give away once; Wink wink nudge nudge. Say no more, say no more.
However, the kids wonder if they will still be friends (or even talk to one another) once school starts back up on Monday. Brian writes one essay for the whole group telling Vernon who exactly they think they are as Bender returns to his closet.
With their detention over, each one leaves the library to an unknown future. Allison kisses Andrew, and he gives her his state champion patch from his jacket to keep. Bender makes out with Claire, and she gives him one of her diamond earrings as a parting gift…and Brian kisses no one, because who'd want to kiss a brain…or even give him anything.
Vernon reads Brian's letter stating that he has already judged who they are by stereotype alone. However, each one of them is, "a brain, an athlete, a basket case, a princess, and a criminal." He signs it the Breakfast Club as Bender throws his fist in the air to close the film.
Additional Film Information
Rate the Film!
Universal Pictures released The Breakfast Club on February 15, 1985. John Hughes directed the film starring Emilio Estevez, Paul Gleason, Anthony Michael Hall, Judd Nelson, Molly Ringwald, and Ally Sheedy.