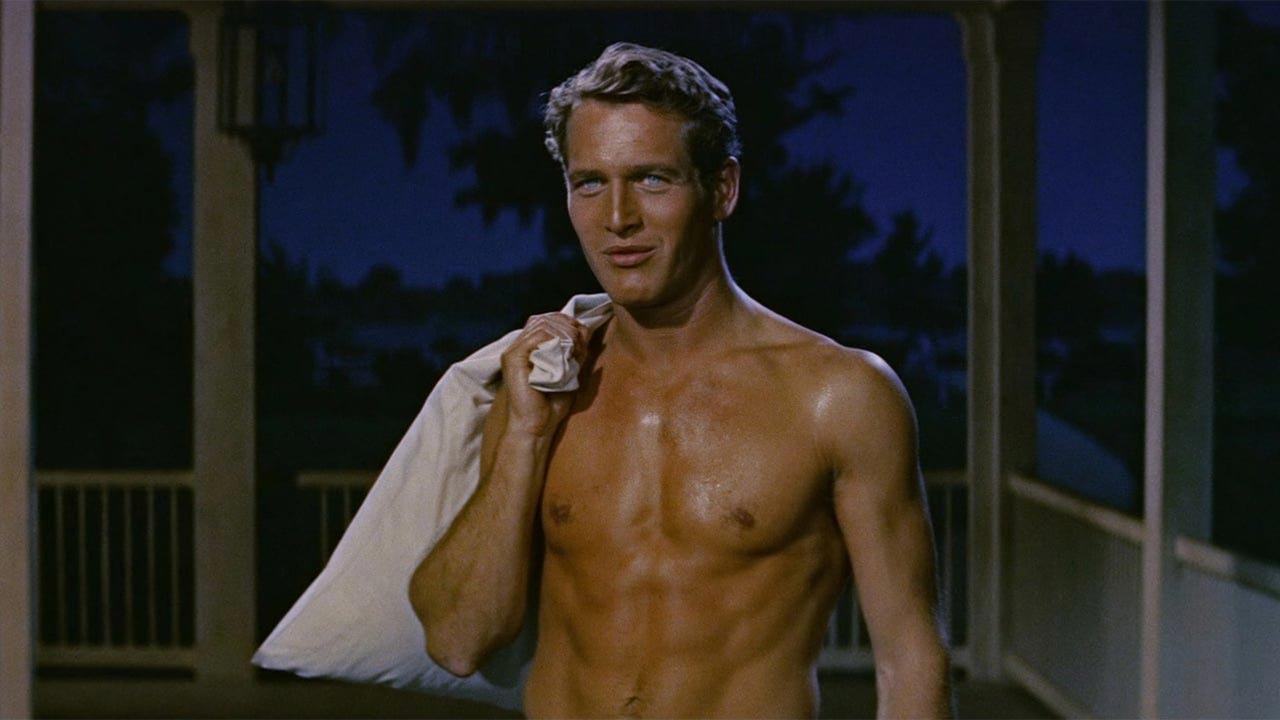 Summaries
The Long, Hot Summer (1958)
Movie review coming on 3/13/2023
Film and Plot Synopsis
When a man named Ben Quick arrives in the small Mississippi town of Frenchman's Bend, his reputation precedes him. Rumor has it that Quick is a notorious barn burner, but he quickly ingratiates himself to the town's wealthiest man, Will Varner anyway because Will sees a younger version of himself in Ben. At 61 years old, Will is in poor health and while he's the richest man in town, his family is a disappointment to him because his only son, Jody and only daughter, Clara have not given him any grandsons to keep his proud bloodline going. To make matters worse, Clara is on the verge of being an old maid at the ripe old age of 23 when her dandy beau of 6 years refuses to ask for her hand in marriage and stay closely by his mother's side. Will eventually makes a deal with Ben to marry Clara in exchange for making Ben a rich man. The only problem, Clara hates Ben's guts. Jody hates him even more, and that's going to cause a lot of issues the next time a barn goes up in flames.
Buy the Film
The Long, Hot Summer
11 new from $14.00
30 used from $3.73
Free shipping
as of December 6, 2022 10:36 am
*As an Amazon Associate we earn from qualifying purchases.
'The Long, Hot Summer' Movie Summary
The summary below contains spoilers.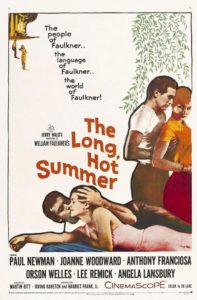 The film begins with a burning barn and a subsequent trial for a man named Ben Quick (Paul Newman) even though the judge acknowledges there's no solid evidence against him. The judge kicks him out of town anyway and Ben hitches a ferry to Frenchman's Bend, Mississippi. Still wet from the river, Ben hitches a ride to town with two young women, Clara Varner (Joanne Woodward) and her sister-in-law Eula (Lee Remick) in their convertible. Clara's father, Will (Orson Wells), owns most of the town and we will find that he is your typical overbearing father/boss of the south.
The ladies drop Ben off in the middle of town, but he soon finds himself at the Varner's plantation to look for work. Will has been out of town for the last three months with a medical emergency, so his only son, Jody (Anthony Franciosa) talks to him. Pegging him as a sucker, Jody agrees to let Ben become the sole sharecropper on a vacant farm the family owns. Unfortunately, when Will returns from the hospital, he yells at Jody for hiring a well-known barn burner.
However, upon meeting Ben, Will sees a lot of himself in the young man which soon leads to him admiring Ben's ruthlessness and ambition… two things his disappointing son lacks. We also learn that Will has long since run out of patience for Alan Stewart (Richard Anderson), a southern gentleman who has been courting Clara for almost six years. At 23 years old, Clara is almost an old maid and Will wants grandsons before he dies. Alan is too much of a dandy and mama's boy to ask Clara to marry him—he just wants to help her.
Soon Will begins to scheme on how marry Clara off to Ben, but on all accounts, Clara has hated Ben since the moment Eula made her stop to pick him up in the car. Determined to reach immortality through his bloodline, Will offers to make Ben a very wealthy man if he marries Clara. Ben accepts his offer. While this is going on, Will's long-time mistress, Minnie Littlejohn (Angela Lansbury) decides she is going to marry Will and begins planning the wedding—much to Will's chagrin. He seems helpless to stop her.
As Ben rises in Will's favor, Jody becomes increasingly frustrated with his diminishing position. First Ben successfully swindles the local men out of paying too much money for some wild horses Will owns. Then Will promotes Ben to be his clerk in the general store—pushing Jody out of that job—and when he invites Ben to live with the family in their mansion, Jody snaps.
He tracks Ben down on at a beautiful church function and pulls a gun on him. Ben talks his way out being murdered when he tells Jody about buried the Civil War-era treasure he found on a property that Will gave him (for agreeing to marry Clara). He takes Jody to the spot and the two men start digging. Soon they find a bag of silver dollars. Jody is beyond the moon because it means that he can finally have enough money to be out from under his father's thumb. He immediately buys the property from Ben for $1000.
When Will shows up later that night, he finds Jody digging in a trench. Jody shows him the coins he found, but when Will notes the coins have a date of 1910 on them, he proves to Jody that Ben swindled him. This crushes Jody.
At that same church event (before Jody pulled the gun), Ben won a picnic with Clara for charity. At the picnic table, the two get in an argument when Ben tells her he's going to marry her, she tells him he's a person and not a bargaining chip for her father and storms off into the arms of Alan who may or may not be jealous of Ben.
On a bridge, she asks Alan his intentions, and she doesn't like his answer. After wasting nearly six years of her life, she dumps him. However, she's not clear to her father that she did so and Will comes off thinking Alan finally asked her to marry him. The next morning he heads to meet Alan where he learns the truth. Will is a bit put out.
Upon returning home, his servant, Lucius (William "Bill" Walker) tells him his mare just had a foal. As Will checks on it, a jealous and broken Jody shows up and locks him in the barn. He then sets it on fire with the intention of framing the notorious barn burner, Ben Quick, for the incident.
As it burns, Jody can't bring himself to killing his father and unlocks the barn door. The incident causes Will to have an epiphany of sorts and the men reconcile. Will is even proud of Jody's rage. However, the barn is still on fire and as the town arrives to help put it out, the group of jilted farmers who bought the wild horses from Ben go to find him with lynching him in their eyes. Clara shows up in her convertible and gets him to flee with her.
They head back to the plantation but Ben then runs off because the smell of fire brings back bad childhood memories. On the Varner veranda, he tells Clara that his father was an actual barn-burner and how, at age ten, he warned a farmer that his father was about to set another fire. While his father got away, Ben never saw him again. Ben then tells her he is leaving town, but by now, Clara has fallen in love with Ben and she lets him know about it.
However, the lynch mob has arrived (it's not that big of a town) to finish their job, but Will defuses the situation by saying he accidentally started the fire when he dropped his cigar. The men then stop their pursuit and Will promises to throw a party with kegs of beer.
Later that night, the film ends with Jody and Eula heading to their room to make grandsons for Will. Ben and Clara might be doing the same in his room… or waiting for the wedding day. One of them is a good Christian. Out on the veranda, Will tells he wife-to-be, Minnie, that his life is so good, he may have to live forever.
Rate the Film!
20th Century Fox released The Long, Hot Summer on March 13, 1958. Martin Ritt directed the film starring Paul Newman, Joanne Woodward, Anthony Franciosa.