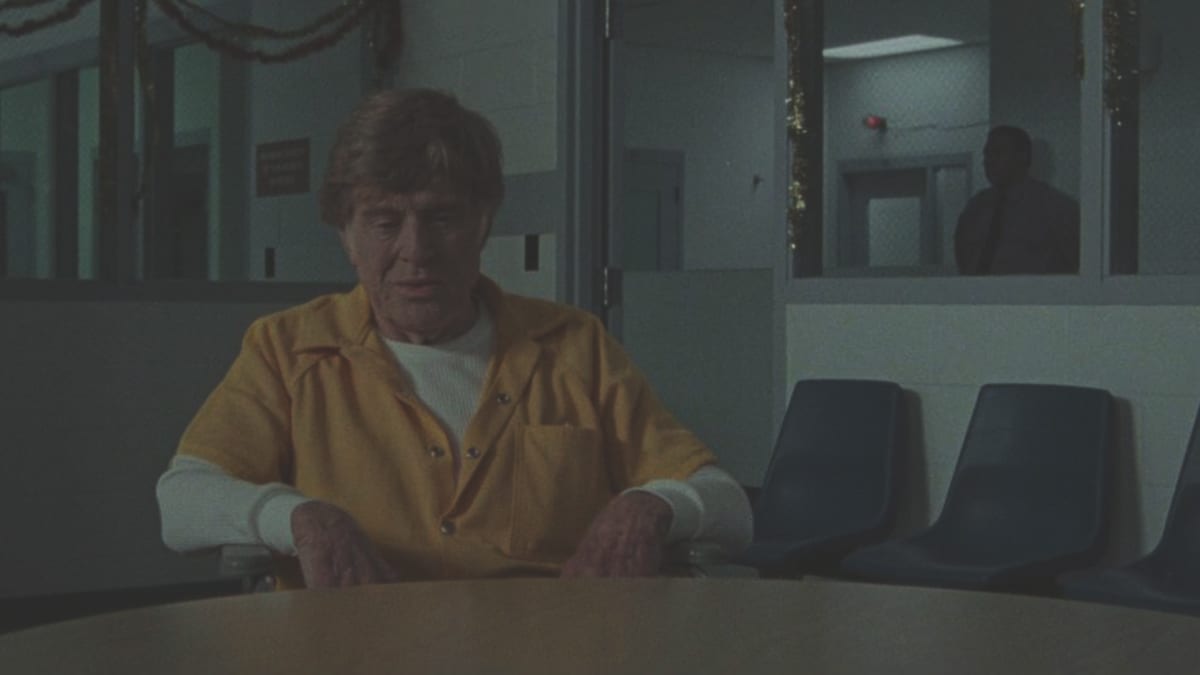 Film and Plot Synopsis
Based on the true story of the infamous bank robber Forrest Tucker, from his audacious escape from San Quentin at the age of 70 to an unprecedented string of heists that confounded authorities and enchanted the public. Wrapped up in the pursuit are detective John Hunt, who becomes captivated with Forrest's commitment to his craft, and a woman named Jewel, who loves him in spite of his chosen profession.
'The Old Man & the Gun' Movie Summary
The summary below contains spoilers.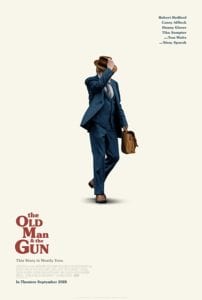 The Old Man & The Gun
begins with Forrest Tucker (
Robert Redford
) robbing a bank by himself in a small town. He flees the scene and changes vehicles. While making his getaway, he encounters Jewel (
Sissy Spacek
) stranded along the side of the road with her broken down truck. He stops to help her, giving the appearance to pursuing police officers that he is providing assistance to her. The police drive by moments later without noticing him. Jewel is grateful for his help and buys Tucker lunch at a nearby diner.
Tucker becomes drawn to Jewel and even reveals that he is a bank robber, a fact that she perceives as a joke. Tucker begins to care for Jewel, and the two spend more and more time together throughout the film. Tucker makes plans to pay off Jewel's mortgage on her farm as a surprise, but his plans are frustrated by the bank that informs Tucker that Jewel's signature would be necessary on some documents, negating the surprise.
Meanwhile, Tucker continues to rob banks, sometimes by himself and sometimes with his two co-conspirators, Teddy Green (Danny Glover) and Waller (Tom Waits). Tucker never has to draw his gun from under his coat and his victims describe him as charming and gentlemanly. During a robbery in Dallas, the bank is occupied by Dallas Police Detective John Hurt (Casey Affleck). Hurt is oblivious to the robbery occurring and becomes obsessed with tracking down Tucker and his gang. Hurt's investigation reveals that Tucker has committed nearly seventy robberies over the last two years. Hurt draws on the media to assist in getting information about the robberies to the public, and soon after, the FBI takes over Hurt's investigation.
However, a woman named Dorothy (Elisabeth Moss) contacts Hunt after seeing a news story about the robberies. Despite not being on the case, Hunt goes to meet with her in San Francisco. Dorothy reveals that she is Tucker's daughter and that she was born while he was in prison. Dorothy states that she does not know if he even knows of her existence and that she only knows about him from the stories her mother told her when she was young. The information is useful and provides Hunt with something to continue his investigation.
Hunt next talks to Tucker's former lawyer who says that Tucker has never pulled the trigger of his gun. The lawyer states that one police report indicated that Tucker fired his gun during a standoff, but it was later determined that his car's engine backfired. The lawyer also reveals that Tucker has repeatedly escaped from prison and jails over the years. Meanwhile, Tucker and his gang rob a bank in a large city. They escape with a safe deposit box full of gold, but Tucker leaves a note for Hunt on one of the many dollar bills that they leave behind. However, Teddy is shot during the robbery requiring Waller and Tucker to patch him up.
One night, Tucker is out with Jewel and happens to see Hunt out with his wife Maureen (Tika Stumpter). Tucker recognizes Hunt from the news stories about the robberies. He approaches the detective but becomes unnerved when Hunt recognizes him and calls him by his name.
Later that night, Tucker returns to his home after dropping off Jewel. The FBI and the police attempt to arrest him as he arrives home. He jumps back into his car and drives away. During the escape, his car backfires causing the police to open fire on Tucker's vehicle. Tucker is struck in the arm. Tucker manages to evade the police and makes his way to Jewel's farm. He arrives early in the morning, just prior to dawn. Rather than wake Jewel, he saddles one of her horses and takes an early morning ride. He sees an army of police officers ride up to Jewel's house in the distance. He turns his horse around and rides back to Jewel's house to surrender.
Once in prison, Jewel visits him. Tucker gives her a list of his previous escapes from juvenile detention centers and prisons. On the last page, Tucker leaves a blank for his future escape. Jewel tells him that he should stay and finish his prison sentence. Tucker takes her advice and remains in San Quentin until the end of his sentence. When he is released, Jewel is waiting to take him home with her. She takes him to her farm and sets up a room for him, telling him that he can stay as long as he likes. Tucker then proceeds to settle into a quiet life.
One day, Tucker goes by himself in town to run some errands. He calls Hunt from a payphone. Hunt recognizes his voice and asks him if he is okay. Tucker tells him that he is about to be and then hangs up the phone. Tucker proceeds to walk across the street into a bank. The post script states that Tucker robbed four banks that day. When he was finally caught, the officers on the scene noted that as they arrested him, he was smiling.
Additional Film Information
Rate the Film!
On January 15, 2019, Twentieth Century Fox Home Entertainment released The Old Man & the Gun on Blu-ray. David Lowery directed the film starring Robert Redford, Casey Affleck, and Sissy Spacek.