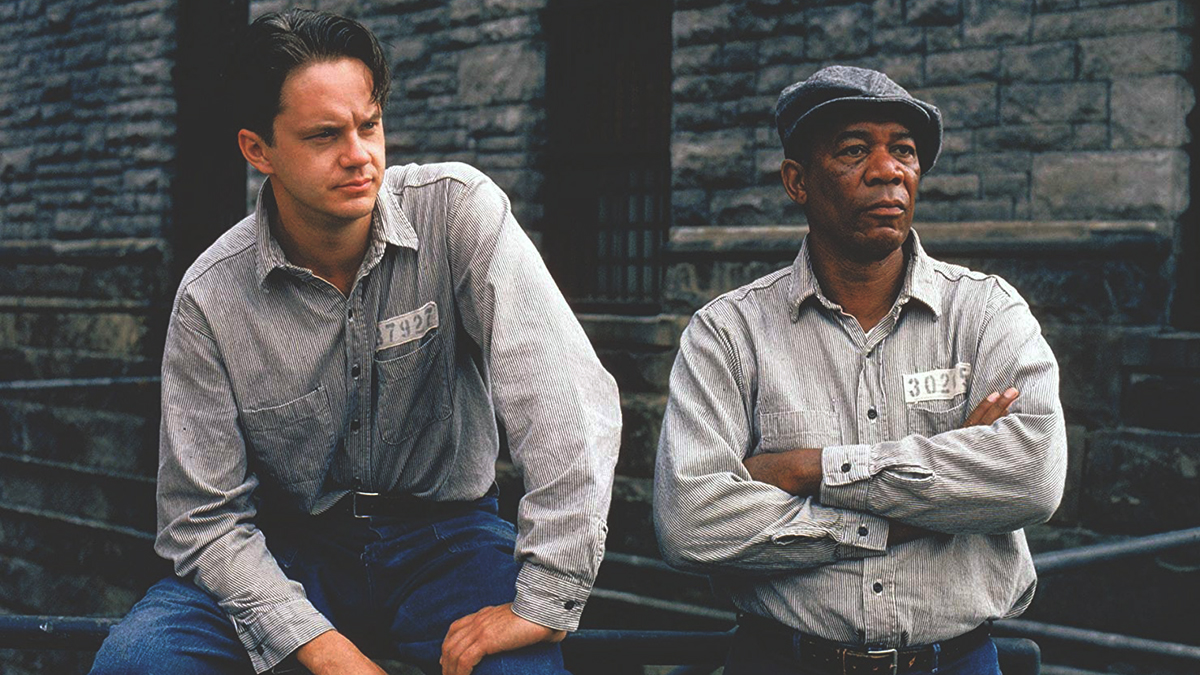 Film Synopsis
In The Shawshank Redemption, Andy Dufresne finds himself sentenced to life imprisonment at Shawshank prison when a jury convicts him of the murder of his wife and her lover. Once there, he befriends some of the inmates—one in particular is named Red—and gains their respect. Over time, Andy learns to live his life in the unruly prison. His spirit and determination can't be broken as he looks to leave on his own terms.
Buy the Film
The Shawshank Redemption
17 new from $18.95
6 used from $12.99

as of December 5, 2021 5:10 am
*As an Amazon Associate we earn from qualifying purchases.
'The Shawshank Redemption' Movie Summary
The summary contains spoilers.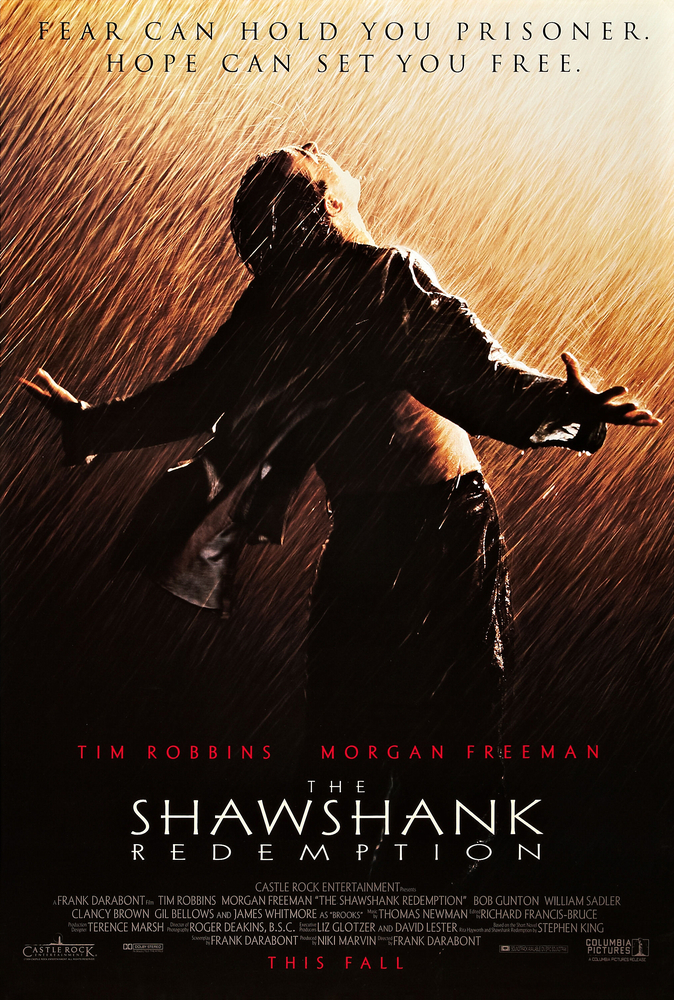 Based on the Stephen King's short story entitled "Rita Hayworth and the Shawshank Redemption",
The Shawshank Redemption
is a film about believing in hope in a world filled with hopelessness. The film begins in the year 1947, where the quiet and passive banker Andy Dufresne (
Tim Robbins
) is convicted of murdering his wife and her lover. Despite his repeated claims of innocence, the court sentences him to two consecutive life sentences at Shawshank State Penitentiary.
Andy begins to impress and surprise many of the inmates at the prison almost immediately upon arriving at Shawshank. One of those he surprises is the prison contraband smuggler Ellis "Red" Redding (Morgan Freeman). Andy befriends Red, who is also serving a life sentence for murder, and requests that Red procure a small rock hammer so that he can carve some small stone chess pieces.
Additionally, Andy requests Red get him a large poster of Rita Hayworth, which becomes the first in a long series of "girlie" posters that Andy places in his cell. However, life in prison is not chess matches and posters of beautiful women. Andy soon draws the attention of the prison gang, the "Sisters", whose leader, Bogs Diamond (Mark Rolston), uses Andy as his own personal sex toy.
Andy gets a side hustle
After a couple of years in prison, Andy overhears the brutal Captain Hadley (Clancy Brown) complain about his taxes. Andy informs Hadley about a financial loophole, which results in him becoming the personal H&R Block representative for all the prison guards. After the "Sisters" viciously attack Andy, Hadley severely beats Boggs. The prison then transfers the rapist to another prison. With the warden protecting Andy, the rest of the prision leave him alone.
Soon after, Warden Samuel Norton (Bob Gunton) meets with Andy and recognizes the potential of using Andy to cover up some of his illegal financial activities. The Warden reassigns Andy to the prison library to assist elderly inmate Brooks Hatlen (James Whitmore). As part of his duties, Andy begins writing weekly letters to the state government for funds to improve the under stocked library. After a few years working with Andy, Brooks is freed on parole, but finds that he is unable to adjust to the outside world after 50 years in prison.
Without hope, or an understanding of his place in the free world, Brooks hangs himself. At the same time, Andy receives a large library donation that includes a series of musical records. In a moment of uncharacteristic defiance, Andy plays an excerpt over the public address system, which results in Andy receiving a long sentence in solitary confinement. After his release, Andy explains that he holds onto hope as something that the prison cannot take from him.
A new inmate suggests Andy's innocence
In the mid 60's, an inmate named Tommy Williams (Gil Bellows) informs Andy that an inmate at another prison claimed responsibility for an identical murder, suggesting Andy's innocence, something that he has claimed throughout the film. Andy approaches the Warden with this information, but Norton refuses to listen. The Warden places Andy in solitary confinement and has Hadley murder Tommy, under the guise of an escape attempt.
Andy refuses to continue with the scam, but Norton threatens to destroy the library and take away his protection and preferential treatment. After they release Andy from solitary confinement, he tells Red of his dream of living in a small Mexican coastal town. While Red shrugs it off as being unrealistic, Andy instructs him, should he ever be freed, to visit a specific hayfield near Buxton to retrieve a package. Red goes to his cell that night believing that his friend maybe contemplating suicide.
Andy makes a break for it
During the roll call the next day, the guards find Andy's cell empty. In an angry rant directed at his guards, the Warden throws one of Andy's rocks at the poster of Raquel Welch hanging on the wall. The rock tears through the poster, revealing a tunnel that Andy had dug with his rock hammer over the previous two decades. The film reveals that during the previous night, Andy escaped through the tunnel and the prison's sewage pipe with Norton's ledger, containing details of the money laundering.
While guards search for him the following morning, Andy, posing as the fictitious Randall Stephens, visits several banks to withdraw the money that he has been laundering for the Warden over the last several years. Finally, as a final "FU" to the Warden, he sends the ledger and evidence of the corruption and murders at Shawshank to a local newspaper. The police arrive at Shawshank and take Hadley into custody, while Norton commits suicide to avoid arrest.
After serving 40 years and giving up on ever seeing the world as a free man, Red receives parole. Like Brooks before him, Red struggles to adapt to life outside prison. He fears he never will be able to. Remembering his promise to Andy, he visits Buxton and finds a cigar box containing money and a letter asking him to come to Mexico. Red violates his parole and travels to Texas, admitting he finally feels hope. On a beach in Mexico, he finds Andy working on a boat. The two happily reunite.
External Links
Rate the Film!
Castle Rock Entertainment released The Shawshank Redemption to theaters on October 14, 1994. Frank Darabont directs the film which stars Tim Robbins, Morgan Freeman, and Bob Gunton.