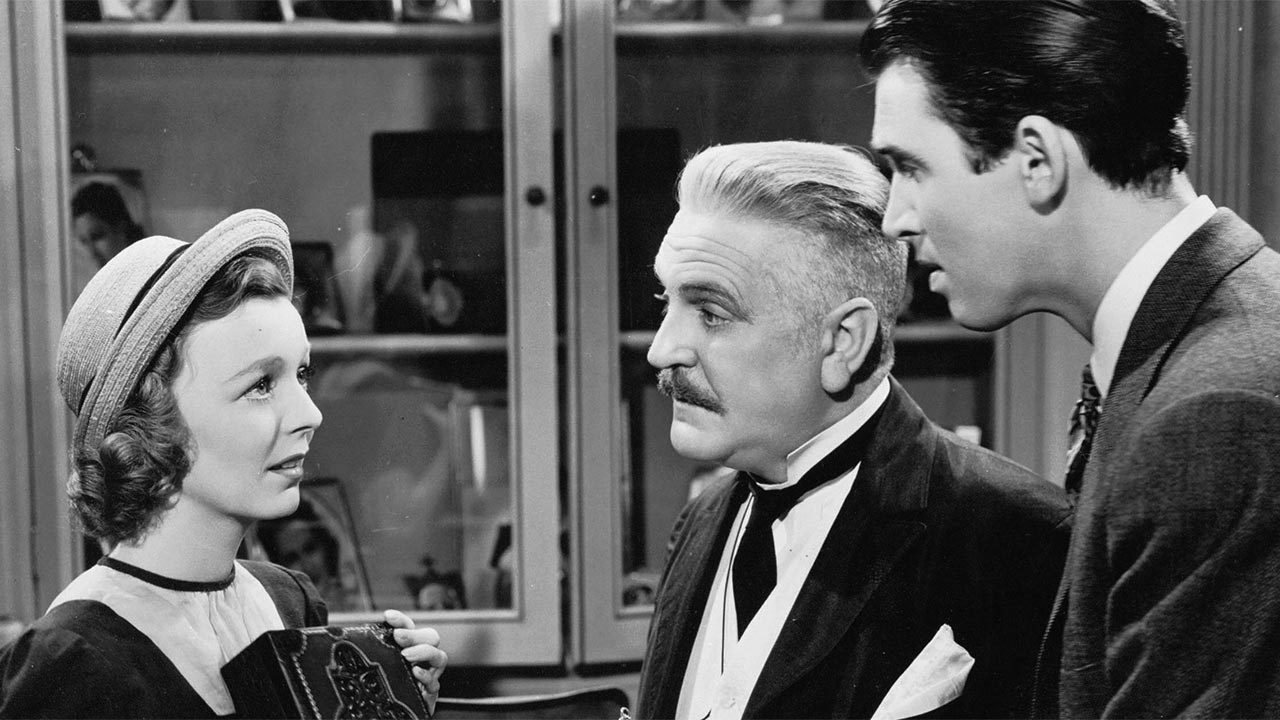 Summaries
The Shop Around The Corner (1940)
Movie review coming on 12/5/2022
Film and Plot Synopsis
By night Alfred and Klara are pen pals who have never met but who are deeply devoted to each other. By day, Alfred and Klara are co-workers who, just as deeply, dislike each other in The Shop Around the Corner. Academy Award winner Jimmy Stewart stars with Margaret Sullivan as Alfred and Klara in this classic romance directed by the great Ernst Lubitsch. This day/night—hate/love relationship cannot continue… but will it be loving or loathing when Alfred and Klara discover the identities of their cherished pen pals? (Courtesy Warner Bros.)
Buy the Film
Shop Around the Corner, The [Blu-ray]
11 new from $15.40
5 used from $19.99
Free shipping
as of October 1, 2022 6:29 am
*As an Amazon Associate we earn from qualifying purchases.
'The Shop Around The Corner' Movie Summary
The summary below contains spoilers.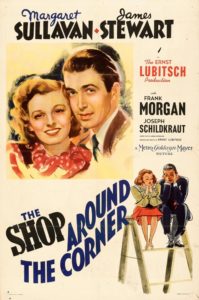 Alfred Kralik (Jimmy Stewart) and Klara Novak (Margaret Sullavan) have fallen in love with each other through letters although they have never laid eyes on each other . Kralik is a successful salesclerk at a small shop in Budapest. Coincidentally, Ms. Novak is hired at the same shop. The epistolary lovers unknowingly meet and do not hit it off in person. They really annoy each other.
Kralik is also struggling in his relationship with his boss, store owner Mr. Matuschek. Until recently, they have a enjoyed a strong, trusting relationship. There had even been talk of giving Kralik more responsibility. However, Mr. Matuschek has become distanced and at times outright hostile toward Kralik.
As the Christmas shopping season progresses, the anonymous admirers plan to finally meet face to face at a small café. The long-anticipated meeting is threatened when Mr. Matuschek demands all of the employees stay late to decorate the front window the night of the rendezvous.
It turns out that Mr. Matuschek suspects his wife of having an affair with Kralik. This is the reason for the change in his behavior. He has hired a private investigator to confirm his suspicions. When the P.I. calls, he releases the employees from the window decorating but not before terminating  Kralik's employment. He provides the shocked clerk with severance pay and a glowing reference letter.
An eager Klara darts out of the shop to get to her appointment. A defeated Kralik is not as anxious for the meeting. He brings a friend/coworker along for support. He stands outside and asks his friend to spy his pen pal. His friend spots Klara anxiously waiting at a table with the designated book and flower and informs Kralik.  Kralik is taken aback but enters the café to engage Klara in conversation. Klara is dismissive as usual, insisting he her leave her to her plans. Frustrated and insulted, Kralik chooses not to share his discovery with Klara.
Meanwhile, back at the shop, Mr. Matuschek has been informed by the investigator that Mrs. Matuschek has indeed been unfaithful but with a different employee. Her affair has been with Mr. Vadas. Mr. Matuschek attempts suicide with a gun but is thankfully thwarted by Pepi the delivery boy.
Kralik visits the recovering Mr. Matuschek in the hospital. They reconcile and Mr. Matuschek offers Kralik a promotion to store manager. The next morning, his coworkers are happy and relieved to see Kralik. Klara doesn't believe Kralik at first when he shares the news of his change of position. She is in a sour mood due to being stood up the night before. She insults Kralik some more before fainting at the realization that he is speaking the truth.
The following day, Klara calls in sick due to a broken heart. Kralik checks on her at home and playfully taunts her a bit. When a letter from her pen pal is brought in, her spirits quickly recover. Kralik seems to enjoy watching her as she reads his letter.
Back at work on Christmas Eve, Klara appears to be softening toward Kralik. She even confesses to him that she found herself attracted to him and that was why she badgered him relentlessly. Kralik finally musters the courage to admit that he is her mystery man and they share a sweet kiss.
Rate the Film!
Loew's Inc. released The Shop Around The Corner on January 12, 1940. Ernst Lubitsch directed the film starring Margaret Sullavan, James Stewart, and Frank Morgan.