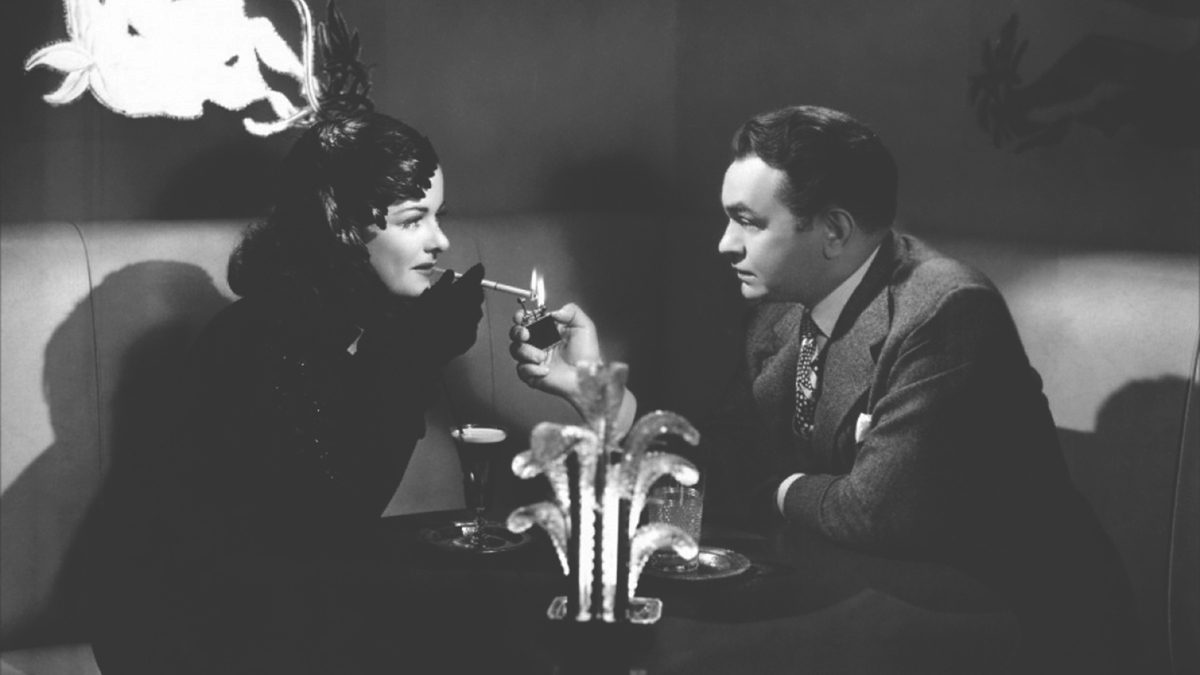 Film and Plot Synopsis
Richard Wanley is no criminal… or at least, he wasn't until he met the woman in the window. With his wife and kids out of town, the chaste professor engages in an innocent flirtation with a chance acquaintance before inadvertently committing a shocking and unspeakable crime. However, that's just the beginning of his problems! One of Wanley's dearest friends, a cunning D.A., is getting closer and closer to identifying the killer. The closer he gets, the more desperate Wanley becomes, and he's soon willing to resort to desperate measures to avoid capture.
Buy the Film
The Woman in the Window [Blu-ray]
8 new from $19.99
5 used from $14.99
Free shipping
as of November 23, 2022 6:29 pm
*As an Amazon Associate we earn from qualifying purchases.
'The Woman In The Window' Movie Summary
The summary below contains spoilers.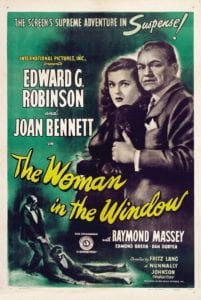 In
Fritz Lang
's
The Woman in the Window
, the family of Psychology Professor, Richard Wanley, leaves for a vacation without him, so Wanley heads over to his Men's Club to meet with some friends. Hanging in a window, outside the club, a painting of Alice Reed catches the professor's attention. While he gazes lovingly at it, Wanley's friends arrive, and the three talk about the lovely woman in the window.
The men then head into the club, and consume some adult beverages while waxing on about growing old and not having any adventure in their lives. Eventually, two of the men decide to go home; leaving Wanley there to sit in a comfy chair, and read for a bit.
On Wanley's way out, he stops again to gaze at the woman in the window one last time. Once again, he's caught in deep thought while looking at the painting. This time, it turns out the real live Alice Reed is standing there next to him—admiring him as he admires her in the painting.
She invites Wanley to have a few drinks with her at a nearby bar. So, he does what any middle-aged man with a wife and kids does when a beautiful woman asks them to go have some drinks at 9:00pm at night. He quickly agrees…but just as friends.
After a few drinks, that strumpet, Reed, convinces Wanley to come back to her place to look at some more "paintings" she'd like to show off.
Back at her place, Wanley sits on Reed's loveseat, but suddenly, her wealthy and very jealous lover, Claude Mazard, shows up. In a fit of rage, he attacks the hapless Wanley, and nearly chokes him to death. Reed hands Wanley a pair of scissors which he uses to stab Mazard to death.
At this time, the smart thing to do is call the police, but fearing the scandal that would ensue, Wanley and Reed agree to conspire to cover up the killing. Afterwards, they will never see each other again. Wanley dumps the body over a barbed-wire fence out in the country, and Reed cleans up the crime scene.
Unfortunately, for all of Wanley's talk about being careful and leaving no clues, he leaves tons of clues.
We find ourselves back at the club the next day. District Attorney, Frank Lalor, one of Wanley's friends, discusses a Boy Scout the finding a dead body in the country. While discussing the crime, Wanley mistakenly reveals details about the body, its location, and death that Lalor didn't reveal. However, Lalor brushes it off.
He invites Wanley to go to the scene with him for a bit of fun—not as any sort of person of interest. Once there, Wanley once again inadvertently reveals more about the murder than an innocent person should know at that time. There's some witty banter between him and the police that he did it, but as their peaceable friend, he still doesn't draw their attention.
One of the persons of interest in the police investigation is Mazard's bodyguard, Heidt. He's an ex-cop the police fired for blackmailing people. Heidt disappeared on the night of Mazard's murder, and he is now Suspect Number One.
Heidt eventually shows up to Reed's place, and blackmails her for $5000. Reed and Wanley concoct a scheme to poison Heidt. When Heidt shows up the next day for the money, Reed attempts to poison him, but the plan fails.
Reed immediately calls Wanley to let him know their plan failed, and that Heidt wants $5000 more tomorrow. Wanley hangs up not knowing what to do, and then takes the remaining poison he bought for Heidt.
At the same time, on the other side of town, Reed hangs up with Wanley, and hears gunshots. After leaving her place, the police spot Heidt, and a shootout ensues; leaving Heidt dead. They find Claude Mazard's pocket watch on Heidt, and pin Mazard's murder on him.
Reed races back home to call Wanley with the good news, but the phone just rings and rings. Wanley sits, slumped in his chair and unresponsive. 
A hand then reaches over, and shakes Wanley awake. He comes to in the comfort of his Men's Club chair. The entire adventure was just the dream of a bored, middle-aged man. Everyone is still alive and well.
The film ends with Wanley taking one final look at the woman in the painting in the window. As he walks away, a beautiful woman asks him for a light. He quickly refuses, and runs away in fear.
Additional Film Information
Rate the Film!
RKO Radio Pictures released The Woman In The Window on November 3, 1944. Fritz Lang directed film starring Edward G. Robinson, Joan Bennett, and Raymond Massey.