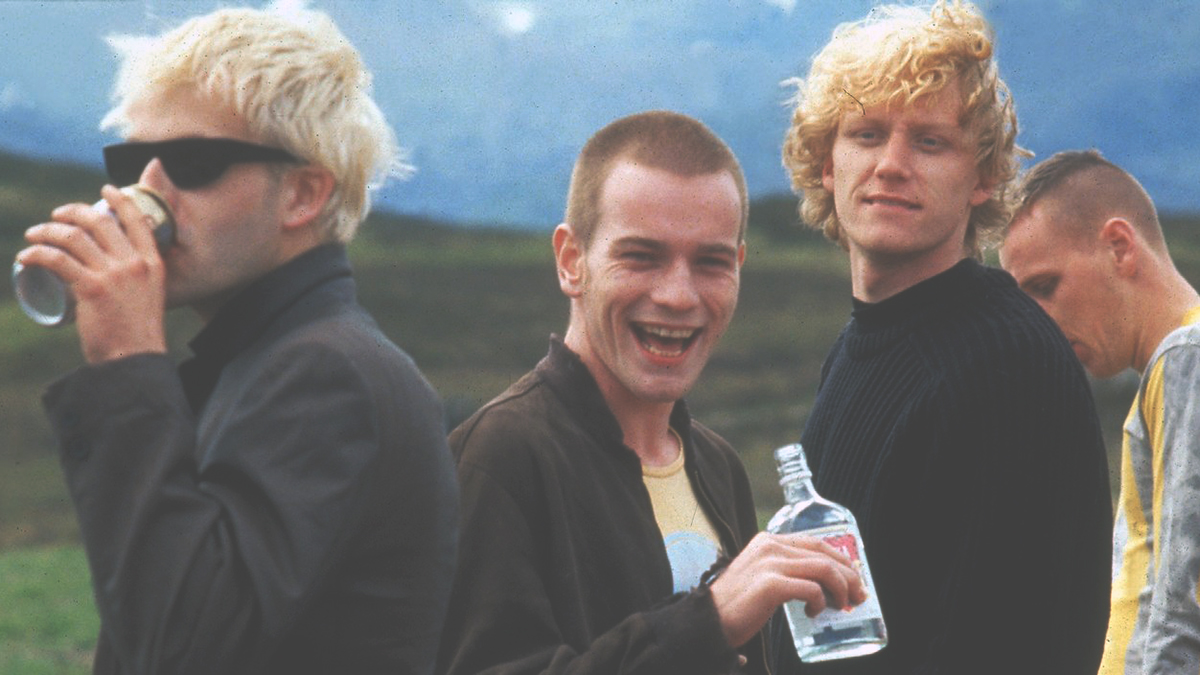 Film and Plot Synopsis
Renton is a heroin addict living in Edinburgh. His best friends are Spud (also a heroin addict), Sick Boy (also a heroin addict), and Tommy. While Tommy's not an addict originally, problems in his life result in him wanting to use drugs. Renton, Spud, and Sick Boy often use with Allison, the mother of an infant they call baby Dawn. To feed their habit, the boys steal and rob locals with the assistance of a criminal acquaintance named Begbie. His violent tendencies ignite on the slightest provocation. Renton tells himself he wants to quit using, and upon meeting a young girl named Diane, he realizes that he can never get clean in his current environment. Now he must stop hanging with Spud, Sick Boy, Begbie, and Allison if he wants to live.
Buy the Film
Trainspotting (Blu-ray + Digital)
11 new from $12.98
3 used from $13.71
Free shipping
as of May 17, 2022 6:20 am
*As an Amazon Associate we earn from qualifying purchases.
'Trainspotting' Movie Summary
The summary below contains spoilers.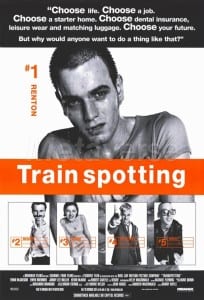 Trainspotting
is about the lives of five 20-something friends living in Edinburgh, Scotland. Mark Renton, Sick Boy Williamson, Spud Murphy, and Tommy MacKenzie are all heroin addicts while their friend, Franco Begbie is a psychopath who is unable to come to terms with the fact he has homosexual urges.
Renton quits heroin, and confines himself to a hotel room while he goes through withdrawals. As the cloud of addiction lifts from his head, Renton's sex drive returns, and he ends up having sex with a 15 year old girl named Diane who has snuck into a nightclub he's at. Renton agrees to continue on the relationship with Diane after she blackmails him about going to the police over the encounter.
Eventually, Renton goes back to heroin, as does his buddies, Spud and Sick Boy. Tommy has never done heroin up to this point, but after his girlfriend dumps him, he starts using the drug as well. During this binge, Allison, a fellow addict, comes to, and realizes that her baby is dead from neglect.
Renton and Spud are arrested stealing from a bookstore, and Spud is sent to jail. Renton dodges prison by entering a drug prevention program to get clean. Renton falls off the wagon one day, and heads over to his old drug dealer's place where he overdoses. His dealer tosses him into a cab, and sends him to the hospital.
Renton's parents take him home, and lock him in his room. As he goes through withdrawals yet again, he hallucinates about HIV, and Allison's dead baby. Eventually, his parents wake him up so he can get tested for the disease. He tests negative (so we can assume that Diane is negative too), but Tommy isn't so lucky. Heroin has taken over his life, and he's now on death's door from HIV.
By now, Renton has has enough of Edinburgh, and he moves to London. He begins to turn his life around now that he's sober, but back home Sick Boy is now a pimp, Spud finally gets out of jail, and Begbie is wanted for armed robbery.
Begbie and Sick Boy soon show up on Renton's doorstep, and move in without asking, but they all have to return home to Edinburgh when Tommy dies from an AIDS related illness.
Once there, the four friends decide to sell £4,000 of heroin to a drug dealer for £16,000. After the successful deal, Renton steals all the money from his sleeping friends. The film ends with Begbie getting arrested for destroying the hotel room after he wakes, and a voice-over from Renton vowing to live a stable, drug-free life, and him leaving Spud £2,000 in a locker.
Additional Film Information
Rate the Film!
Miramax Home Entertainment released Trainspotting to theaters on August 9, 1996. Danny Boyle directed film starring Ewan McGregor, Ewen Bremner, and Jonny Lee Miller.