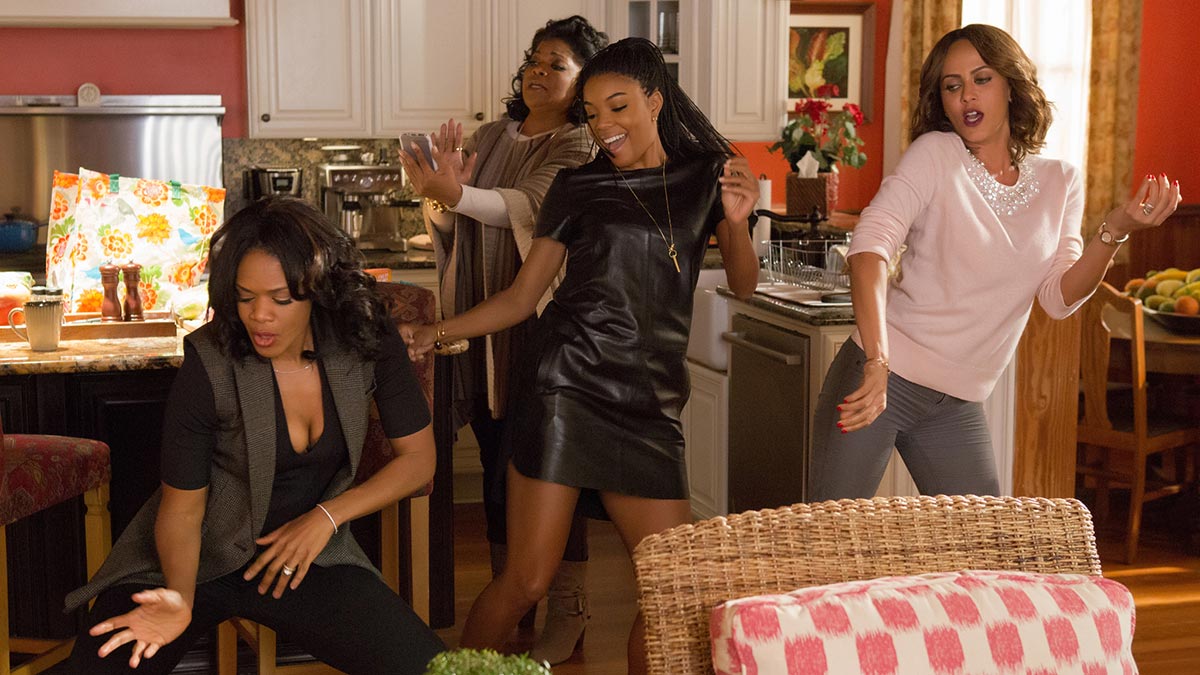 Film and Plot Synopsis
Walter Meyer is a retired mechanic who lost the love of his life almost a year ago. For the holidays, he invites his now grown children and their families to his house (where they all grew up) for a traditional celebration. Walter soon realizes that if his bickering children and the rest of the family can spend five days together under the same roof, it will truly be a Christmas miracle.
Buy the Film
Almost Christmas [Blu-ray]
13 new from $10.99
12 used from $3.75
Free shipping
as of May 23, 2022 10:31 am
*As an Amazon Associate we earn from qualifying purchases.
'Almost Christmas' Movie Summary
The summary below contains spoilers.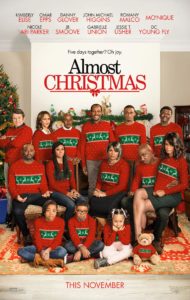 In the opening credits, the film shows a montage of scenes dating back to the 70's where automotive engineer Walter Meyers (
Keon Rahzeem Mitchell
) is shown falling in love, marrying, and beginning a family with Grace Meyers (
Rachael Kylian
). The pair have four children together over the course of many years, but despite the increasing responsibility, Walter and Grace handle it with love for each other and their family. Christmas is shown as a treasured time each year for the Meyers family, especially Grace's cooking.
As the film opens, a retired Walter (Danny Glover) grieves for the loss of Grace (A. Sebrena Farmer) who died suddenly shortly after Christmas. With his children all grown, Walter is alone in the big house that he and Grace have made into their home. Ten months later, Walter is preparing for his children to come home for the Christmas holiday. Walter desperately tries to make Grace's sweet potato pie but fails because he cannot find Grace's hidden tin can of recipes. Walter is also struggling with the decision of whether to sell the house or not. Nevertheless, he is looking forward to the Meyers's traditional family celebration.
The first to arrive is Walter's sister-in-law May (Mo'Nique). May is a back up singer to a variety of famous singers. Walter has a close relationship with May, who always approved of her sister's husband. As good a cook that Grace was, May is not. Nevertheless, she communicates to Walter her intention to cook the meals for his family over Christmas, despite Walter's reservations.
Next to arrive is Walter's eldest son, Christian (Romany Malco), with his wife Sonya (Nicole Ari Parker) and their two kids, Cameron (Alkoya Brunson) and Dee (Marley Taylor). Christian is running for Congress, and despite his promises to Sonya that he was going to focus on his family over the holiday, Christian invites his campaign manager Andy Brooks (John Michael Higgins) to many of the planned events. Christian is trying to gather the support of some large financial backers that he needs to win the election, but the backers are requesting favors that make Christian uncomfortable.
Christian is followed by his elder sister Dr. Cheryl Meyers (Kimberly Elise) and her former professional basketball playing husband Lonnie Maclay (J.B. Smoove). Cheryl is a wealthy dentist, and although Lonnie has not played ball in a long time, he still tries to keep himself in the spotlight as much as possible by bringing up his playing days. Cheryl does not get along with her younger sister Rachel (Gabrielle Union). Rachel is divorced with a young daughter named Niya (Nadej K. Bailey). Rachel is struggling with finances and life. She is attending law school, but maybe forced to drop out due to the cost. She also carries grudges against men due to her divorce. Once Rachel arrives, she and Cheryl immediately begin arguing with each other despite Walter's requests for everyone to be civil.
The last and youngest of Walter's children is Evan (Jessie Usher). Evan is a star football player in college. Evan has had to sit out a large portion of the season due to an injury. Evan's coach (Ric Reitz) informs Evan before he heads home for Christmas that he has been cleared to play in the upcoming bowl game. Evan is excited about his medical clearance, but he is still dependent on the medication he took during his recovery.
The family members each get into a series of misadventures. Lonnie destroys Walter's rooftop Santa Claus when he tries to repair it. Rachel constantly bickers with the next-door neighbor Malachi (Omar Epps), a man she used to date in high school who still has feelings for her. Cheryl and Rachel constantly fight with each other while looking for their mother's recipe tin. Lonnie starts an affair with a young grocery store worker named Jasmine (Keri Hilson). Meanwhile, Walter continues to make attempts at making Grace's sweet potato pie but continues to fail.
Eventually everything comes to a head during dinner on Christmas. Rachel learns of Lonnie's affair and invites Jasmine to Christmas dinner in order to embarrass Cheryl. However, Rachel soon regrets her decision as her relationship with Cheryl improves and tries to call Jasmine off. Jasmine ends up showing up on Christmas and reveals her relationship with Lonnie, unaware that he was married. Evan confronts his father about the possible sale of the Meyers house and storms out of the dinner. He drives away in frustration and anger and gets into an accident while under the influence of his medication. Walter discovers that Christian's new financial supporters wish to demolish the homeless shelter that Walter and Grace have volunteered their time at throughout their lives and confronts him.
In the end, everything works out. Cheryl forgives Rachel for revealing Lonnie's infidelity and gives her $20,000 so that she can complete law school and represent her in her divorce from Lonnie. Christian walks out on a meeting with his new financial backers and goes to volunteer at the shelter with his father. Evan confesses his addiction to his father, as well as his difficulty in dealing with the loss of his mother. Rachel sets aside her ego and agrees to go out on a date with Malachi. And, or course, Walter finally cooks the perfect sweet potato pie, just like Grace would have.
Additional Film Information
Rate the Film!
Universal Pictures released Almost Christmas on November 11, 2016. David E. Talbert directed the film starring Kimberly Elise, Omar Epps, and Danny Glover.