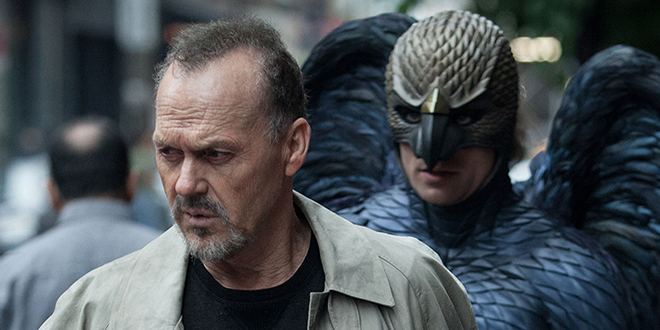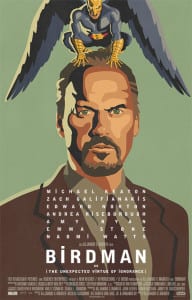 The Academy got it wrong. This is an AWFUL movie!
There won't be any spoiler alert on this review because I never finished this movie. Seriously. I hit an hour on the timer and just killed it. I couldn't take any more. It felt like the proverbial "fingernails on the chalkboard" when I shut it off. Very rarely do I ever drop out of movies – even bad ones. This was an exception because it literally felt like it never really went anywhere. I simply didn't care if it ever did. What a mess.
Michael Keaton is one of my nostalgic favs from the 80s and 90s too. So when I heard he was playing a washed-up, ex-superhero actor in the Academy Award-winning Best Picture, I was all over it. The rest of the stellar cast too. I bought it on BluRay sight unseen on the day it was released. How could it be horrible? It cleaned up on Oscar night!!!! My mistake. Wow, what a waste of money. The Academy should all be fired for this farce. They need to hire people who actually appreciate good movies, not kissing the butts of the powers-who-be.
The only reason I'm giving this a "2" is because I thought the director's choice of keeping a moving camera and basically the feel of the sets being all connected was a cool idea. So the director and editor deserve a little kudos. Otherwise, the rest of it… It felt like there was no script and the actors were winging it the entire time. The guy won "Best Director" for this???? With the exception of the editing, there was no direction. Ugh.
The cast is first-rate, no doubt. The movie is not. I'm still waiting for Ashton Kutcher to walk out from behind a curtain, take back the Oscar and tell me, "You've been Punk'd!!".
You would be better served spending your money on a pack of smokes, a six-pack and sitting on top of a building watching the world go by beneath your feet. I think you'd get a more rewarding experience than this schlock. I truly wish I could get back the time I spent on this garbage.
Whoever is giving this a high rating on IMDb is either a paid stooge of the director/actors/producer or are blind, deaf, and never seen a quality movie in their collective lives. Shame on those reviewers. DO NOT WASTE YOUR TIME!!!!! You have been warned.
What do you think of the film? Let us know in the comments below.
Disclaimer: Affiliate links contained in this post will take you to Amazon.com and/or the iTunes Store. This Means when you click a link, and purchase an item, the MHM Podcast Network will receive an affiliate commission. Advertisers and Affiliate Partnerships do not influence our content. See our Terms of Use about the inclusion of affiliate links on this site for more information.
MHM's Rating
A washed-up superhero actor attempts to revive his fading career by writing, directing, and starring in a Broadway production.