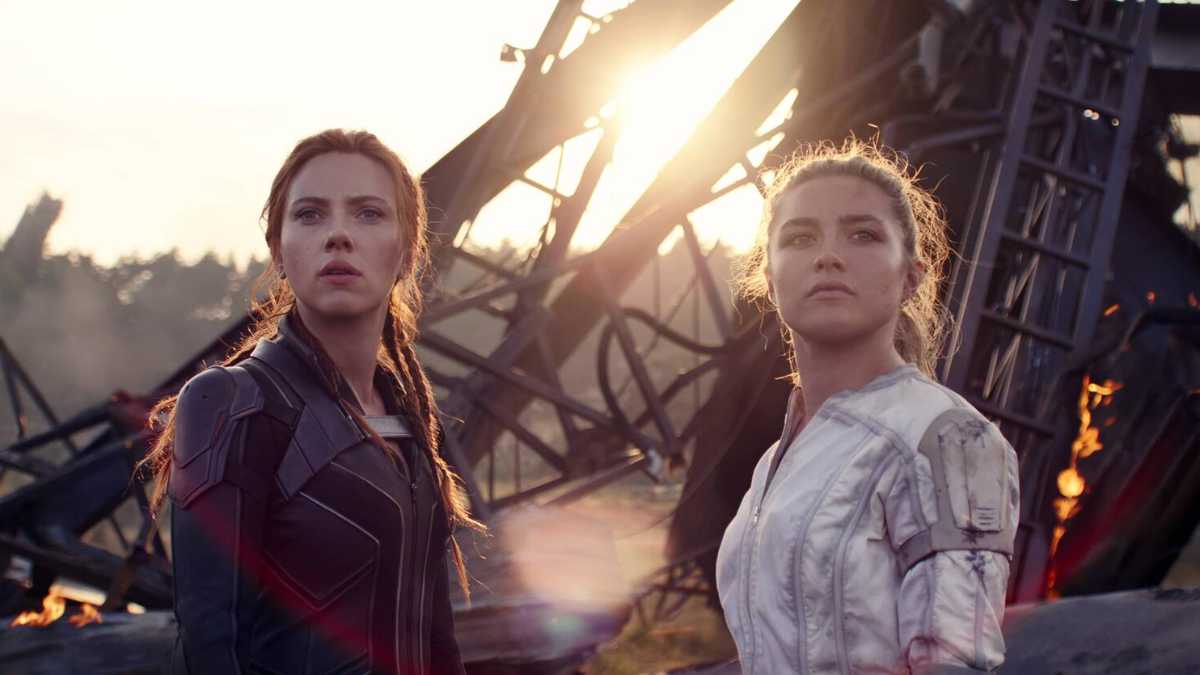 Film and Plot Synopsis
The long delayed Black Widow finally comes to the big screen. Set between the events of Captain America: Civil War and Avengers: Endgame, the film follows Natasha "Black Widow" Romanoff as she is pursued by General "Thunderbolt" Ross for violating the Sokovia Accords. She encounters Yelena Belova, a woman she grew up with in the Red Room, who is on a mission to free all the other mind controlled Black Widow agents and kill their controller, General Dreykov. Natasha joins the mission even though it will cause her to face the sins of her past.
Buy the Film
Black Widow (Feature) [4K UHD]
7 new from $24.99
11 used from $8.83
Free shipping
as of November 29, 2022 7:41 am
*As an Amazon Associate we earn from qualifying purchases.
'Black Widow' Movie Summary
The summary below contains spoilers.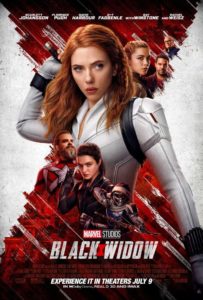 The film begins in 1995. Natasha Romanoff (
Ever Anderson
) is a teenage member of a group of Russian undercover agents. Super-solider Alexei Shostakov (
David Harbour
) plays her father while Melina Vostokoff (
Rachel Weisz
) plays her mother. Alexei is secretly the Russian superhero Red Guardian and Melina is part of the Black Widow program from the Red Room. Yelena Belova (
Violet McGraw
) is Natasha's fake sister, but Natasha and Yelena have grown as close as sisters. The "family" poses as a normal family in Ohio. Their mission is to steal top secret intel from S.H.I.E.L.D. One night, Alexei rushes home and tells the family that it is time to leave, and the family narrowly escapes to Cuba. The leader of the operation, General Dreykov (
Ray Winstone
), breaks up the team and sends Natasha and Yelena to the Red Room for training. Melina is taken to a hospital for a gun shot wound and Alexei is reassigned.
In 2016, Natasha is now a fugitive for violating the Sokovia Accords in Captain America: Civil War. She is relentlessly pursued by United States Secretary of State, Thaddeus "Thunderbolt" Ross (William Hurt). Natasha flees to a safehouse in Norway that is supplied to her by friend and associate, Rick Mason (O-T Fagbenie).
Meanwhile, Yelena continues to work for Dreykov through the Red Room. She is controlled by a chemical mind control agent. Her assignment in Budapest brings her into contact with a former Black Widow agent that exposes her to an antidote that clears her mind and restores her free will. Unfortunately, she kills the former agent before she is freed. Yelena sends the antidote to Natasha in Norway hoping that she will return to help Yelena free the other Widows.
After Natasha receives the antidote in Norway, she is attacked by Taskmaster (Olga Kurylenko) who has been dispatched by Dreykov to retrieve the antidote. Taskmaster has the ability to mimic the fighting ability of any person that she observes. Natasha escapes Taskmaster with the antidote and heads to Budapest to discover who sent it to her. Once in her former safehouse in Budapest, Natasha and Yelena fight since Yelena is still bitter that Natasha never came back to free her from the Red Room. Their fight is interrupted by a squad of Black Widows sent to retrieve the antidote. Natasha and Yelena manage to escape the Widows and Taskmaster and decide to find Alexei so that he can tell them where the new Red Room is so they can destroy the program and free the Widows from the mind control. Natasha tells Yelena that she believed Dreykov was dead since her first mission for S.H.I.E.L.D. was to blow up his office. Natasha tells Yelena that she carries the guilt that the explosion also took the life of Dreykov's young daughter Antonia (Ryan Kiera Armstrong). After escaping Budapest, Natasha and Yelena reunite with Mason who provides them with a helicopter.
Natasha and Yelena locate Alexei in a Siberian prison, where he was placed by Dreykov. The women use the helicopter to free their fake father before the prison is destroyed by an avalanche. Alexei informs them that he does not know the whereabouts of Dreykov but informs them that Melina may since she continued to work for Dreykov. The trio locates Melina working on a farm outside Saint Petersburg. Melina informs them that she developed the mind control chemicals that Dreykov uses on the Widows. The four former family members fight. Yelena expresses her feelings that she felt that they were a real family. Melina reveals to Natasha that she sent their location to Dreykov when they arrived. Dreykov's agents arrive and take all four of them to the new Red Room, a secret aerial facility.
However, Melina and Natasha use face mask technology to switch places before being captured. This allows Melina to free Alexei and Yelena from their restraints, which she developed. At the same time, Natasha confronts Dreykov, who immediately sees through her disguise. Dreykov informs Natasha that Taskmaster is Antonia, who did not die in the explosion but suffered severe damage to her face and body. Dreykov placed a chip in her head which gives her the mimicking abilities. Natasha attempts to kill Dreykov, but she is prevented from doing so due to a pheromone lock installed in every Widow agent. Dreykov reveals that he controls the Black Widows all over the world with his desk console.
Natasha intentionally breaks her nose, severing a nerve to her nasal passage to negate the pheromone. She then attacks Dreykov who summons a cadre of his Black Widow soldiers to fight Natasha. At the same time, Alexei fights Taskmaster while Melina destroys one of the aerial facility's engines. Together, they lock Taskmaster into a cell. Meanwhile, Yelena searches the facility with the antidote so that she can free any Black Widows on the station. She finds them overwhelming Natasha in Dreykov's office and uses the antidote to free them all from the mind control.
Natasha accesses Dreykov's computer to download the locations of all Black Widow agents in the world as the facility begins to break apart and fall to Earth. Natasha retrieves the two remaining vials of the antidote and frees Taskmaster from the locked cell. Alexei and Melina escape the falling facility via a plane. Yelena takes out Dreykov's helicopter, causing it to explode. Dreykov is killed. Natasha saves Yelena from a free fall to the ground by giving her a parachute. Natasha then engages in a mid-air battle with Taskmaster. Natasha uses Taskmaster's parachute to save both herself and Taskmaster. She uses the antidote on Taskmaster, freeing her from the mind control.
The surviving Widows arrive and take Alexei, Melina, Antonia, and Yelena with them just before Ross arrives to arrest Natasha. Natasha gives Yelena the remaining vial of the antidote and the downloaded files of the Widows' locations. She tells Yelena to find them and free them. After they leave, Natasha awaits Ross and his soldiers to arrive to arrest her. Two weeks later, a now blonde and free Natasha meets with Mason again. Her friend supplies her with a Quinjet. Natasha leaves with the intent to free the imprisoned Avengers from Ross.
In a post credits scene that takes place after Natasha's death in Avengers: Endgame, Yelena visits the gravesite of Natasha in a small cemetery in Ohio. She is approached by Contessa Valentina Allegra de Fontaine (Julia Louis-Dreyfus), who Yelena works for. Valentina gives Yelena her next assignment, to track down the man responsible for Natasha's death, Clint Barton (Jeremy Renner).
Additional Film Information
Rate the Film
Walt Disney Studios Motion Pictures released Black Widow on July 9, 2021. Cate Shortland directed the film starring Scarlett Johansson, Florence Pugh, and David Harbour.