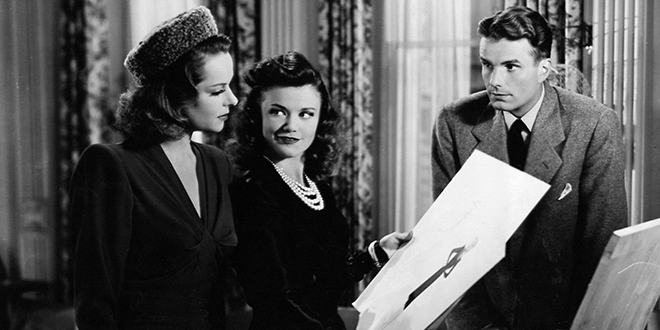 Podcast: Play in new window | Download
Subscribe: Apple Podcasts | Android | Google Play | Stitcher | RSS
RKO Radio Pictures released Cat People to theaters on December 25, 1942. Jacques Tourneur directed the film which starred Simone Simon, Tom Conway, and Kent Smith.
'Cat People' Movie Summary
One day at the Central Park Zoo in NYC, Oliver Reed runs into Irena Dubrovna while she sketches a black panther. The two begin dating, eventually fall in love, and get married, but they never consummate the marriage.
You see, Irena believes she's a descendent of a group of people in her village that practiced witchcraft, and if she gets aroused in any way, she will transform into a panther, and kill whoever aroused her.
While Oliver patiently waits, he soon tires of her antics, and begins an affair with Alice Moore. This enrages Irena, and she begins stalking Alice. After talking with her psychiatrist, Dr. Judd, Irena's fears disappear, but her stalking tendencies intensify.
This leads to a final confrontation which involves death, murder, and the realization that Irena never lied to her husband.
The End.
Disclaimer
This podcast is not endorsed by The Criterion Collection, and it is intended for entertainment and information purposes only. Cat People, all names and sounds of Cat People characters, and any other Cat People related items are registered trademarks and/or copyrights of The Criterion Collection or their respective trademark and/or copyright holders. All original content of this podcast is the intellectual property of the Golden Age of the Silver Screen, the MHM Podcast Network, and Fuzzy Bunny Slippers Entertainment LLC unless otherwise noted.
Affiliate links contained in this post will take you to Amazon.com and/or the iTunes Store. This means when you click a link, and purchase an item, the MHM Podcast Network will receive an affiliate commission. Advertisers and Affiliate Partnerships do not influence our content. See our Terms of Use about the inclusion of affiliate links on this site for more information.
---
---