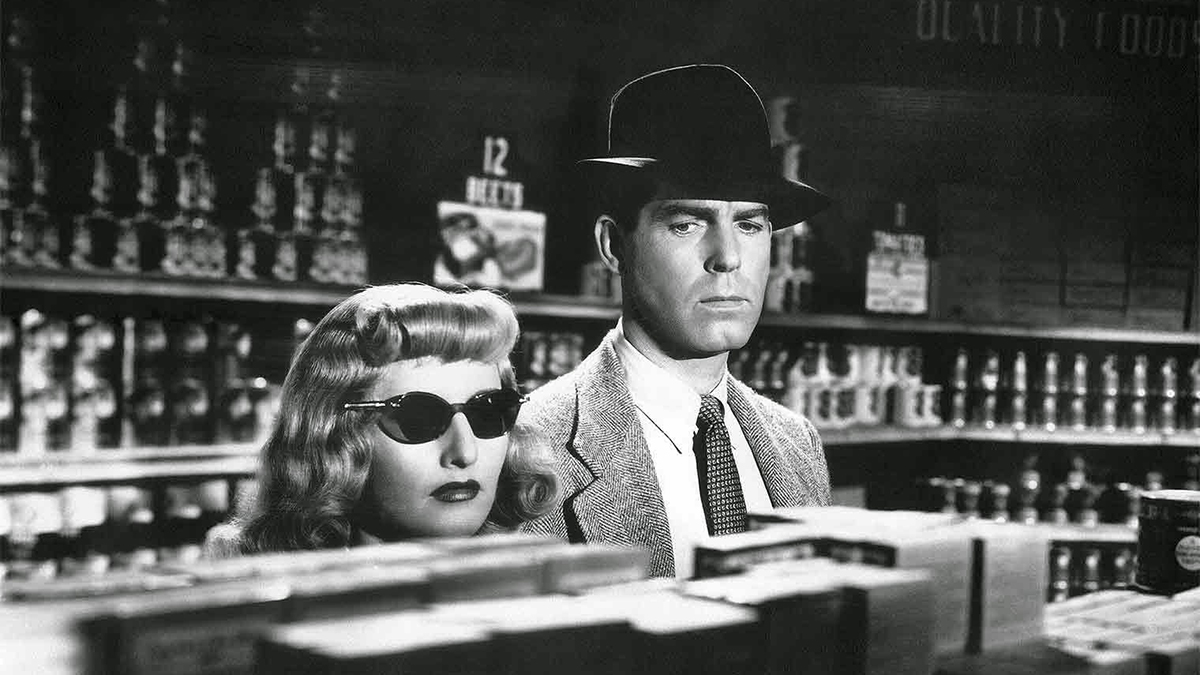 Podcast: Play in new window | Download
Subscribe: Apple Podcasts | Android | Google Play | Stitcher | RSS
Paramount Pictures released Double Indemnity to theaters on July 3, 1944. Billy Wilder directed the film which starred Fred MacMurray, Barbara Stanwyck, and Edward G. Robinson.
'Double Indemnity' Movie Summary
Insurance Agent, Walter Neff, arrives at his office with a gunshot wound to his left shoulder. He enters the office of his boss, Barton Keyes, and begins dictating a confession of murder and deceit.
A few months back, Neff meets Phyllis Dietrichson as he tries to get her husband to renew his automobile insurance policy. Phyllis seduces Neff, and convinces him to secretly take out an accident policy on her husband, and then kill him.
Neff uses his knowledge of his company's policies to devise a plan to make Dietrichson's death appear to be an accidental fall from a train. Doing so allows a "double indemnity" clause to come into effect, and pay out twice the policy's face value.
Neff kills Dietrichson, but soon his boss, Keyes, is hot on the trail; believing the death to be murder and not an accident. Tensions build until a final confrontation between Neff and Phyllis. Who wins? Who loses? Watch this classic movie to find out.
Disclaimer
This podcast is not endorsed by Universal Pictures Home Entertainment, and it is intended for entertainment and information purposes only. Double Indemnity, all names and sounds of Double Indemnity characters, and any other Double Indemnity related items are registered trademarks and/or copyrights of Universal Pictures Home Entertainment or their respective trademark and/or copyright holders. All original content of this podcast is the intellectual property of the Golden Age of the Silver Screen, the MHM Podcast Network, and Fuzzy Bunny Slippers Entertainment LLC unless otherwise noted.
Affiliate links contained in this post will take you to Amazon.com and/or the iTunes Store. This means when you click a link, and purchase an item, the MHM Podcast Network will receive an affiliate commission. Advertisers and Affiliate Partnerships do not influence our content. See our Terms of Use about the inclusion of affiliate links on this site for more information.