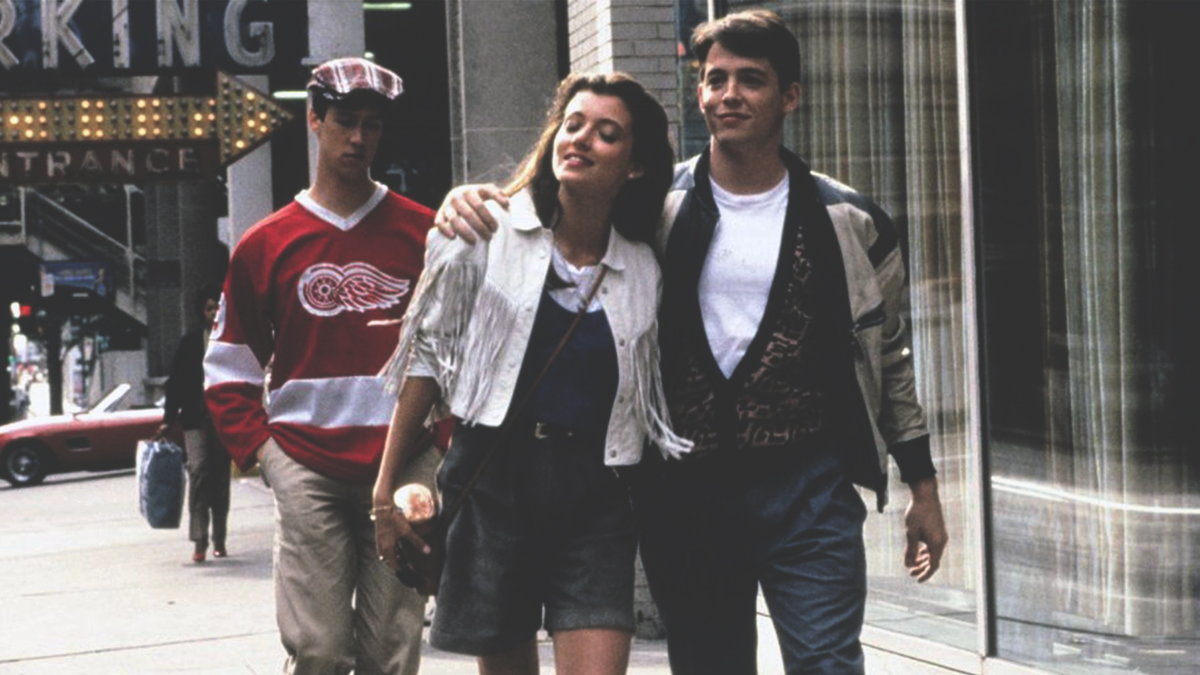 Film Synopsis
High school student Ferris Bueller is taking day off from school, and he's come up with a sophisticated plan to pull it off. After his friend Cameron stays home sick, Bueller talks him into taking his father's prized Ferrari on a joy ride around Chicago—his girlfriend Sloane and Cameron join him for the day.
While they are out having the time of their lives, school principal Ed Rooney knows Ferris is lying about being sick. He makes it his goal for the day to catch Bueller red handed. However, Ferris is ready for him—much to Rooney's chagrin.
Buy the Film
Ferris Bueller's Day Off
12 new from $6.99
15 used from $2.93
Free shipping
as of August 10, 2022 3:15 am
*As an Amazon Associate we earn from qualifying purchases.
'Ferris Bueller's Day Off' Movie Summary
The summary below may contain spoilers.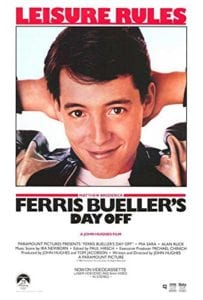 Ferris Bueller's Day Off
is actually more like a love story to the City of Chicago.
John Hughes
wrote and directed the film which primarily stars the City of Chicago. Ferris Bueller is a young kid who gets away with everything. He always has and he seemingly always will. One day he wakes up and decides that it's too nice of a day to go to school. So with the help of his always sick buddy Cameron, he drags his girlfriend Sloane out of school. Then they take a joy-ride around the city.
They borrow Cameron's father's 1961 Ferrari 250 GT. To get Sloane out of school, they convince Principal Edward Rooney that Sloane's grandmother had died. Once they get the Ferrari, the three begin their whirlwind tour of the city. They take in sights such as the immortal Wrigley Field, home of the soon-to-be world champion Chicago Cubs – hey, it's gotta happen eventually – the Sears Tower, the Art Institute, the Merc, and take part in the Von Stuben day parade, where Ferris treats the crowd to lip-synced versions of "Danke Schoen" and the Beatles' "Twist and Shout."
During their jaunt around town, they also happen upon one of the finest dining establishments in the city of Chicago – Chez Quis, where they partake of pancreas. Because who doesn't love a good pancreas meal when you're out playing hookey from school? Meanwhile, Principal Rooney is on the hunt. He believes Ferris is faking, and he wants to catch Beuller in the act. He tries to catch Ferris at home, and eventually breaks into his house, but Ferris' older sister, Jeannie, chases Rooney away.
Jeannie was also home to catch Ferris in the act. She doesn't like the fact that Ferris seems to get away with everything while she gets away with nothing. The culmination of Jeannie's day takes place with a make-out session with Charlie Sheen who is playing a drug addict. Hey, go figure – Charlie Sheen playing a drug addict in a movie. Who thought that one up?
At the end of the day, all of the main characters experience a reconciliation of some sort. Ferris and Jeannie kiss and make up – figuratively of course, they are brother and sister. Cameron kicks his father's Ferrari through the window of the garage. He then decides that he'll finally once and for all face the music and sit down for a nice chat with him. Ferris and Sloane make-out as they decide to try the ever-failing attempt at a long distance relationship while Sloane remains for one more year of high school and Ferris leaves for college.
The movie ends with the classic "Yellow" ("Oooooh Yeah") playing in the background as Edward Rooney boards a school bus beaten up, disheveled, and kicked to crap. He sits down next to a girl, and eats a gummy bear. A fitting end to a fitting day.
Additional Film Information
Rate the Film!
Paramount Pictures released Ferris Bueller's Day Off to theaters on June 11, 1986. John Hughes directed the film starring Matthew Broderick, Alan Ruck, and Mia Sara.