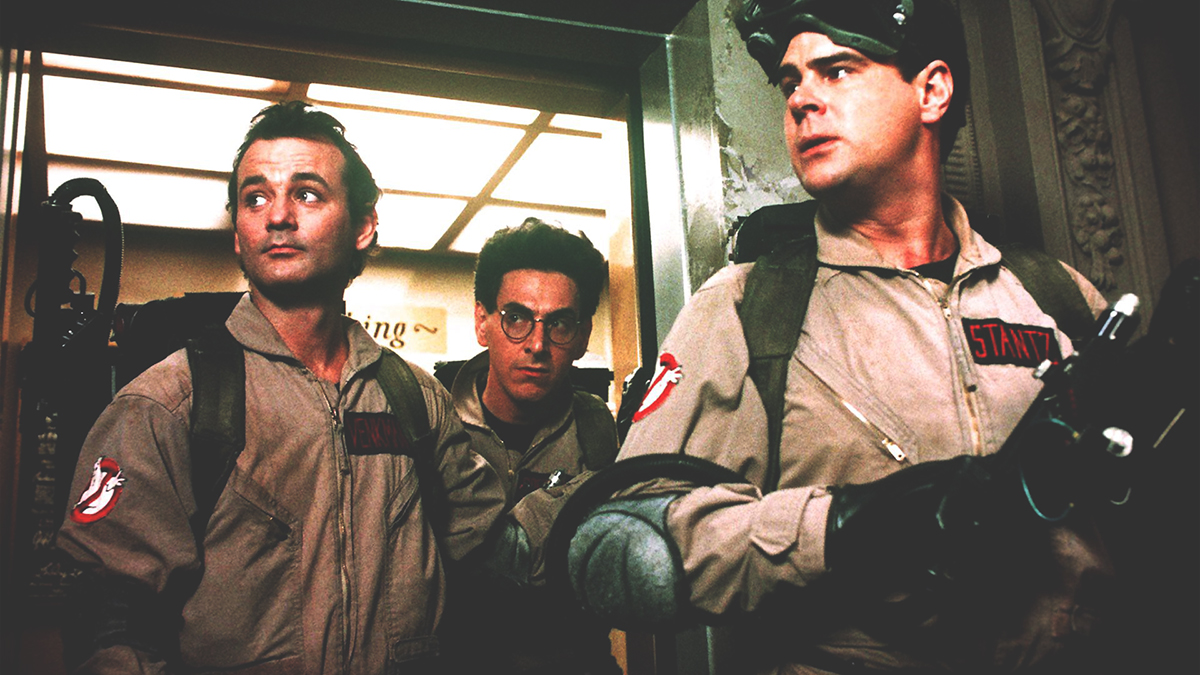 MHM Mart
Ghostbusters (1984) Gives Blu-ray a Call
Ghostbusters [Blu-ray]
13 new from $12.17
13 used from $12.39
Free shipping
as of September 27, 2022 3:25 pm
Ghostbusters / Ghostbusters II (4K-Mastered + Included Digibook) [Blu-ray]
10 new from $29.99
35 used from $2.48
Free shipping
as of September 27, 2022 3:25 pm
Sony Pictures Home Entertainment released Ghostbusters and Ghostbusters 2 together in a special collector's edition Blu-ray set. Ivan Reitman directed the film which starred Bill Murray, Dan Aykroyd, and Sigourney Weaver.
'Ghostbusters' Movie Summary
After a New York university kicks three parapsychology professors off campus, Peter Venkman, Ray Stantz and Egon Spengler decide to go into business for themselves removing ghosts from haunted buildings around town. After some initial failures, business booms, but a government official named Dickless demands they turnoff all protective equipment at their headquarters. The resulting chaos overwhelms the city, and the boys must now face the wrath of an ancient god named Gozer. However, this end boss may be more than the team can handle.
Read the full summary, and listen to our film review.
Available on Amazon.com and iTunes
Disclaimer: Affiliate links are contained in this post. This means when you click a link, and purchase an item, the MHM Podcast Network will receive an affiliate commission. Advertisers and Affiliate Partnerships do not influence our content. See our
Terms of Use
about the inclusion of affiliate links on this site for more information.
Rate the Film!
Columbia Pictures released Ghostbusters to theaters on June 8, 1984. Ivan Reitman directed the film starring Bill Murray, Dan Aykroyd, Sigourney Weaver.