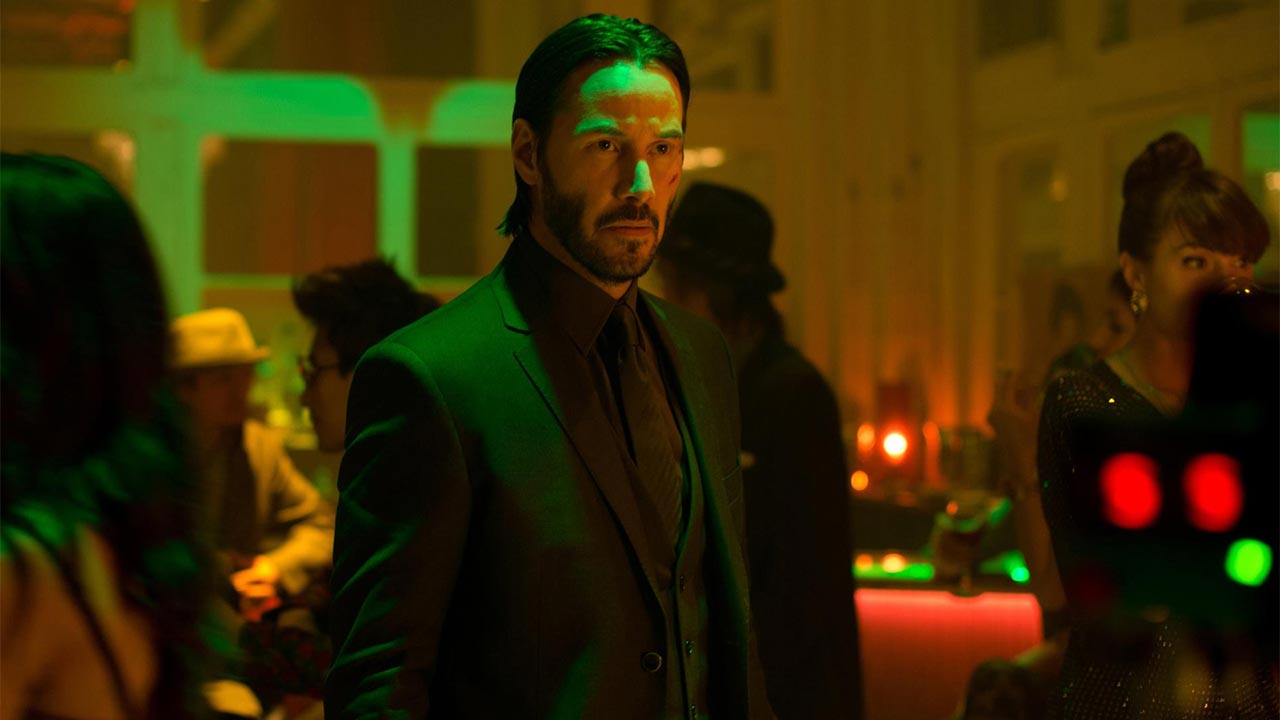 Film and Plot Synopsis
The film that began the John Wick cinematic universe. John Wick is a former hitman who left the criminal world to settle down with the love of his life. However, John's wife dies from a terminal illness, and the assassin finds himself the victim of a crime when Russian gangsters break into his home and steal his car and kill his dog, the last gift from his wife. Now, John returns to the world of his former life seeking retribution against those that he feels stole the one thing that he needed from the world… hope.
Buy the Film
John Wick 4K Ultra Hd [Blu-ray]
25 new from $10.73
22 used from $4.88
Free shipping
as of May 16, 2022 4:17 pm
*As an Amazon Associate we earn from qualifying purchases.
'John Wick' Movie Summary
The summary below contains spoilers.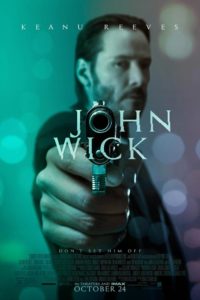 John Wick (Keanu Reeves) is a former hitman who left the criminal world to settle down with the love of his life, his wife Helen (Bridget Moynahan). Unfortunately, after four years of bliss, John loses his wife to a terminal illness. John struggles to deal with her loss until he receives a crate from his wife containing a beagle puppy named Daisy that she arranged for him to receive after she died. Helen tells John that the puppy will help to focus his love and continue to give him hope. John bonds with the puppy as they spend most of their days together.
At a gas station one day, John is approached by a Russian gangster named Iosef Tarasov (Alfie Allen) who offers to buy John's vintage 1969 Ford Mustang Mach 1. John refuses and Iosef insults John in Russian, to which John has a reply in Russian as well. Iosef is angered by John's refusal and demeanor and breaks into John's house a few days later with two of his henchmen, Gregori (Omer Barnea) and Victor (Toby Leonard Moore). The three men severely beat John and knock him unconscious. They steal John's car and kill Daisy.
Iosef takes the Mustang to a chop shop to have the VIN numbers changed. The shop's owner, Aurelio (John Leguizamo), recognizes the car and orders Iosef and his crew out of his shop. When Iosef tries to insult Aurelio, the shop owner punches Iosef and tells him to leave immediately. A short time later, John shows up at Aurelio's shop. Over a drink, Aurelio informs John that the car had been brought to him, but he refused to work on it. He also informs John that Iosef is the son of Viggo Tarasov (Michael Nyqvist), the head of the Russian crime syndicate in New York and John's former employer.
Viggo is informed of Aurelio's assault on his son and calls the shop owner who informs the mobster that Iosef stole John Wick's car. Viggo confronts and beats Iosef for his foolishness. He informs his son that John is a famed assassin that they referred to as "Baba Yaga", the boogeyman. Viggo tells Iosef that when John wanted to retire and marry Helen, the mobster gave him an impossible task to accomplish, one that he thought could never be done. Viggo tells his son that John not only successfully completed the task, but that the deaths of the men John killed that day elevated Viggo's organization to their current level of success.
Have you thought this through? I mean, chewed down to the bone? You got out once. You dip so much as a pinky back into this pond… you may well find something reaches out… and drags you back into its depths. Winston (Ian McShane)
Wanting to save his son, Viggo calls John and attempts to talk him out of seeking revenge, but John refuses even to talk. Viggo sends a team of hitmen to John's house to kill him. However, this time John is ready for intruders and kills the entire team. He hires the services of Charlie (David Patrick Kelly), the owner of an underworld cleaning service, to dispose of the bodies and evidence. Viggo takes the additional step of placing a $2 million contract for John's death and contacts John's mentor, Marcus (Willem Dafoe), to personally hire him for the job. Marcus accepts.
Meanwhile, John checks into the New York Continental Hotel, an underworld hotel that caters exclusively to the criminal underworld and permits no "business", or assassinations, on hotel property. John is greeted warmly by the hotel's concierge, Charon (Lance Reddick), and the hotel's manager, Winston (Ian McShane). Winston informs John that Viggo is keeping Iosef under guard at his nightclub, the Red Circle. He also warns John about reentering the criminal underworld as he is unlikely to be allowed to leave a second time. Upon learning of John's check-in at the Continental, Viggo doubles the bounty for anyone who is willing to break the Continental's rules to kill John.
John enters the Red Circle club after threatening a bouncer, Francis (Kevin Nash), who chooses to take the night off rather than face off against John. John kills Victor and Gregori and locates Iosef in the club. Only the timely intervention of Viggo's lieutenant Kirill (Daniel Bernhardt) allows Iosef to escape unharmed. John retreats to the Continental to have his injuries treated by the hotel doctor (Randall Duk Kim). Marcus watches John with a sniper rifle from across the street. Another assassin, Ms. Perkins (Adrianne Palicki), sneaks into John's room to kill him. Marcus alerts John to her presence by shooting the pillow next to John on the bed. John overpowers Perkins and forces her to reveal the location of Viggo's vault. John knocks Perkins unconscious and leaves her with Harry (Clarke Peters), a fellow assassin, to await punishment from the hotel. However, Perkins frees herself and kills Harry shortly after John's departure.
John travels to a church in Little Russia and overpowers the guards assigned to protect Viggo's money and blackmail materials. John sets the entire inventory on fire, and then awaits the arrival of Viggo and his men. John ambushes Viggo and his men, but he is eventually subdued when he is knocked unconscious and captured after being hit with a car by Kirill. Viggo taunts John for thinking that he could escape his old life and for making everything personal over a dog. John explains that Daisy was his last glimmer of hope in the world and that was taken from him by Iosef. Viggo orders his men to kill John and leaves. Marcus intervenes again and shoots one of John's executioners. John frees himself and strangles Kirill to death. John chases after Viggo's car and causes the vehicle to crash. Fearing his execution, Viggo reveals Iosef's location to John and agrees to lift the contract on him. John then travels to Iosef's safe house and kills him and his bodyguards.
A short time later, Perkins learns of Marcus assisting John and informs Viggo. Viggo kidnaps Marcus. The mobster beats and tortures Marcus before killing him in his home. Viggo calls John to report Marcus' death, planning to have Perkins ambush John at Marcus' home. However, Perkins is summoned to a meeting with Winston, who has her executed for killing Harry on Continental grounds. Winston calls John and informs him that Viggo plans to leave the city by helicopter.
John races to New York Harbor, where he kills most of Viggo's remaining forces, including Viggo's second in command Avi (Dean Winters). Viggo and John engage in hand-to-hand combat. Viggo pulls a knife, and John allows himself to be stabbed to gain control of the knife. John than uses the knife to fatally stab Viggo in the neck. A wounded John breaks into an animal clinic to treat his wounds and notices a pit bull puppy. John frees the puppy and the two walk home along the boardwalk where John had his final date with Helen.
Additional Film Information
Rate the Film!
Lionsgate released John Wick on October 24, 2014. Chad Stahelski directed the film starring Keanu Reeves, Michael Nyqvist, and Alfie Allen.