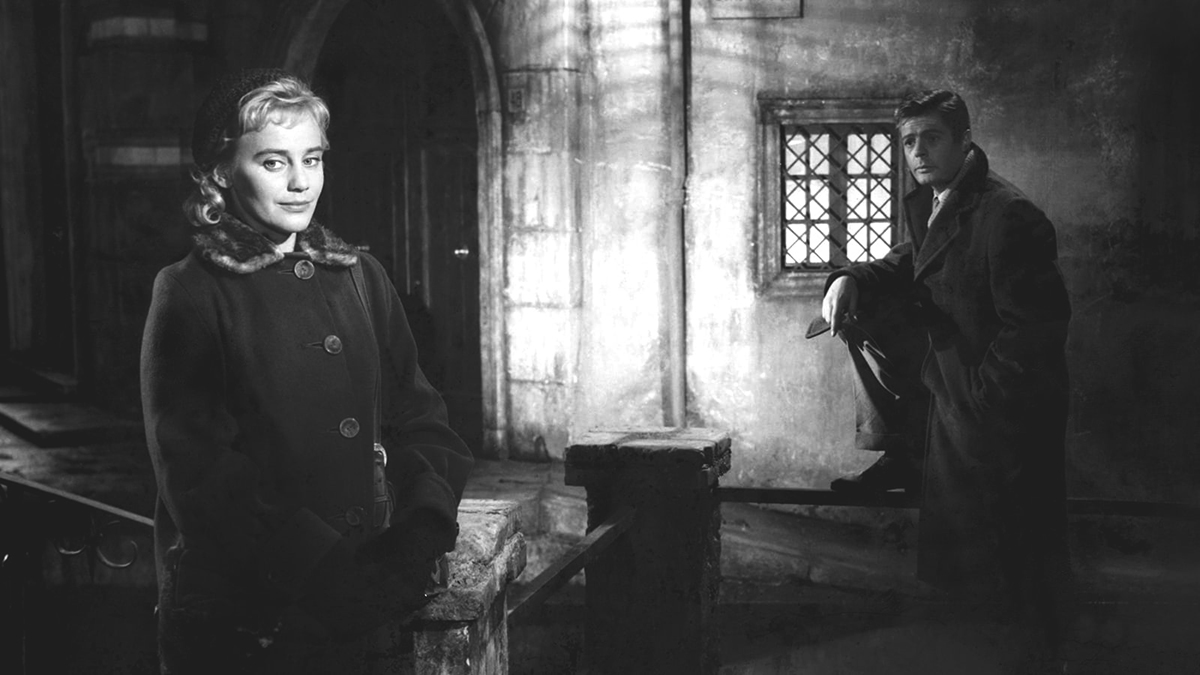 Film and Plot Synopsis
Le Notti Bianche is a love triangle, where ghosts of the past invades the people of the present. Mario, a simple but lonely man new in Livorno, Italy. After he chats up a crying woman named Natalia on a bridge, he finds she's waiting for her lover. He's been gone for a year, but promised to return, and that year is up. Over the next few nights, Mario hangs out with Natalia as a friend. However, he too falls in love with her, and tries to convince her that this missing man will probably never return.
Buy the Film
Le Notti Bianche (The Criterion Collection)
7 new from $17.84
15 used from $3.99
Free shipping
as of October 1, 2022 5:13 am
*As an Amazon Associate we earn from qualifying purchases.
'Le Notti Bianche' Movie Summary
The summary below contains spoilers.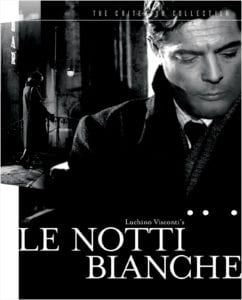 Le Notti Bianche
begins one a cold night in the quiet town of Livorno, Italy. A lonely man named Mario (
Marcello Mastroianni
) wanders its empty streets after spending the day with his employer and his family. While crossing a bridge, Mario comes across a beautiful young woman named Natalia (
Maria Schell
) crying. Smitten, he starts a conversation with her. After several requests to walk her home, she finally allows Mario to walk with her on her way back home. Although something bothers the woman, she tells Mario he can find her at the same bridge tomorrow at 10:00 PM if he'd like to see her again.
The next night, the overly romantic Natalia tells Mario that she lives with her grandmother, and we learn she's quite a sheltered girl. She then tells Mario the story of how an unnamed lodger (Jean Marais) rented a room from her grandmother a year ago. While not young, he wasn't old either, and Natalia immediately fell in love with him. While the lodger requites her love, he says he must leave for a full year before they can be together forever. He promises to return in one year, and meet her at the same bridge Mario met her the previous night.
Unfortunately, this doesn't stop Mario from falling in love with Natalia too, except he thinks the lodger will never return for her. When Natalia reveals the lodger is in fact back in town, she and Mario write a letter that he will deliver for her. However, Mario tears up the letter once she's out of his sight, and throws the pieces into the canal below. On the next night, Natalia meets Mario once more, and they spend a fun night together drinking and dancing. Mario reveals he didn't deliver the letter which Natalie is actually happy about. She doesn't think the lodger would want to meet her again anyway. She asks Mario to give her some space, and after she gets over her love for the lodger, the two of them can be together.
As Mario walks Natalie home under a snow-filled sky, they come across the lone bridge to find the lodger standing there waiting for Natalie. She screams with delight as Mario reels in pain. Natalie thanks Mario for all his help, and goes off with the lodger. Mario walks off into the snow-capped street alone. A stray dog greets him as the film comes to a close.
Additional Film Information
Rate the Film!
Rank Film Distributors of Italy released Le Notti Bianche on September 6, 1957. Luchino Visconti directed the film starring Maria Schell, Marcello Mastroianni, and Jean Marais.