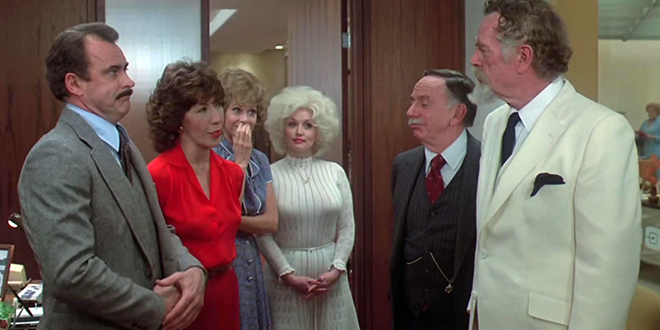 Blogsville
MHM's Guilty Pleasures: Films We Secretly Love
With all the films out there, there are bound to be many stinkers. You know they aren't great, but don't care. You love them anyway. MHM asked some of its podcasters to give us their list of films they secretly love, and don't care who knows it even if they are being judged. Here's what they said. Do you agree? List your films you secretly love in the comments below.
Chad M.
Phantasm (1979)
Grease 2 (1982) (My favorite bad movie of all time!)
Road House (1989)
Steel Magnolias (1989)
Wild Things (1998)
Chris H.
Seems Like Old Times (1980)
Remo Williams: The Adventure Begins (1985)
The Haunted Mansion (2003)
Hoodwinked! (2005)
Idiocracy (2006)
James M.
Krull (1983)
Johnny Mnemonic (1995)
A Knight's Tale (2001)
Jason H.
Midnight Madness (1980)
9 to 5 (1980)
Little Shop of Horrors (1986)
Moulin Rouge! (2001)
Phantom of the Opera (2006)
Jonna M.
Maid in Manhattan (1984)
Pretty Woman (1990)
Titanic (1997) (I've seen it at least 400 times; no exaggeration.)
How to Lose a Guy in 10 Days (2003)
The Twilight Saga (2008-2012) (All of them. The first was my favorite.)
Apparently my guilty pleasures are chick flicks.
Matt L.
The Warriors (1979) (Can you dig it?)
Popeye (1980) (Suck it Leonard Molten – for Robin Williams portrayal mainly)
The Last Dragon (1985) (Sho'nuff )
Rad (1986)
Road House (1989) (SWAYZKATE, Bitches)
Patrick G.
Into the Night (1985)
Running Scared (1986) (Billy Crystal)
Tremors (1990)
Tin Cup (1996)
Bad Santa (2003) (For the Holiday Season)
Shane A.
Breathless (1983)
Christopher Columbus: The Discovery (1992)
Boxing Helena (1993)
Mallrats (1995)
The Island of Dr. Moreau (1996)
Shane T.
The Return of the Living Dead (1985)
King of New York (1990)
Starship Troopers (1997)
50 First Dates (2004)
Mean Girls (2004)
Saved! (2004)
Pitch Perfect (2012)
View Our List Of Overrated Movies