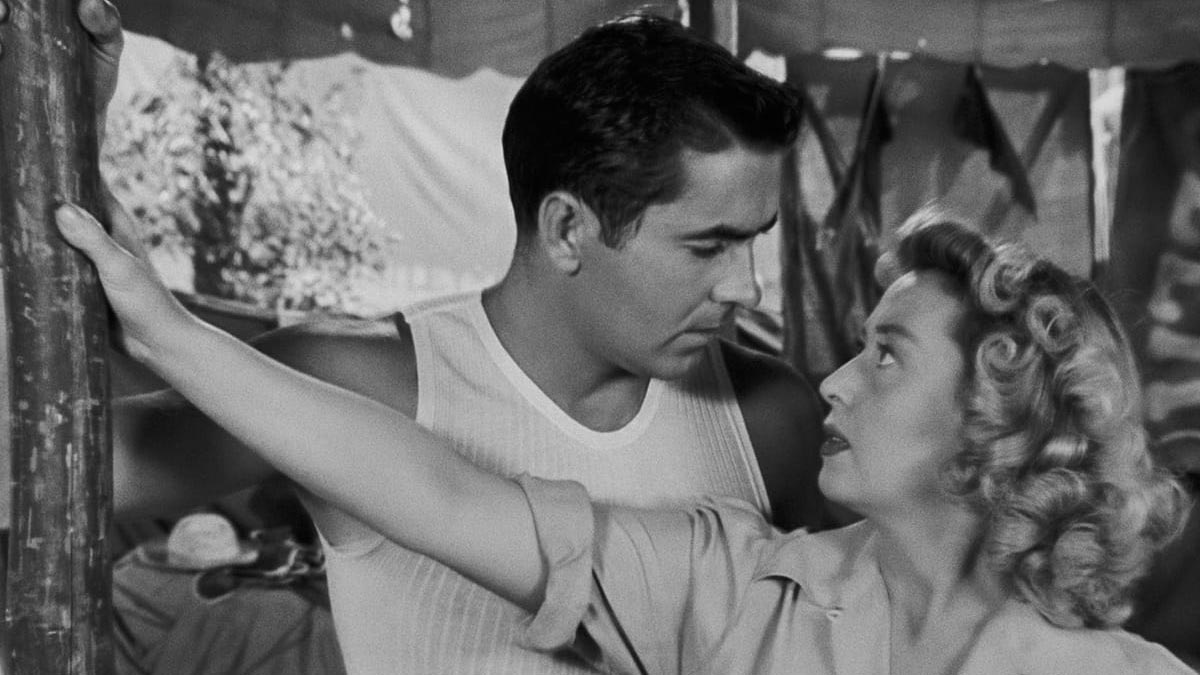 MHM Mart
Nightmare Alley (1947) Getting a Criterion Release
Nightmare Alley (The Criterion Collection) [Blu-ray]
12 new from $21.50
9 used from $12.99
Free shipping
as of December 3, 2022 11:18 pm
The Criterion Collection releases Nightmare Alley to Blu-ray on May 25, 2021. Edmund Goulding directed the film starring Tyrone Power, Joan Blondell, and Coleen Gray.
'Nightmare Alley' Criterion Synopsis
Darkness lurks behind the bright lights of a traveling carnival in one of the most haunting and perverse film noirs of the 1940s. Adapted from the scandalous best seller by William Lindsay Gresham, Nightmare Alley gave Tyrone Power a chance to subvert his matinee-idol image with a ruthless performance as Stan Carlisle, a small-time carny whose unctuous charm propels him to fame as a charlatan spiritualist, but whose unchecked ambition leads him down a path of moral degradation and self-destruction. Although its strange, sordid atmosphere shocked contemporary audiences, this long difficult-to-see reflection of postwar angst has now taken its place as one of the defining noirs of its era—a fate-fueled downward slide into existential oblivion.
Read the full summary, and listen to our film review.
Special Features
New 4K digital restoration, with uncompressed monaural soundtrack on the Blu-ray
Audio commentary from 2005 featuring film historians James Ursini and Alain Silver
New interview with critic Imogen Sara Smith
New interview with performer and historian Todd Robbins
Interview from 2007 with actor Coleen Gray
Audio excerpt of a 1971 interview with Henry King in which the filmmaker discusses actor Tyrone Power
Trailer
English subtitles for the deaf and hard of hearing
PLUS: An essay by film critic and screenwriter Kim Morgan
New cover by Ricardo Diseño
Disclaimer: Please note that this post contains affiliate links. This means when you click a link and purchase an item, Movie House Memories may receive an affiliate commission at no additional cost to you. This bit of compensation helps keep content on our site free of charge to its readers. Advertisers and Affiliate Partnerships do not influence our content. See our
Terms of Use
about the inclusion of affiliate links on this site for more information.
Rate the Film!
Twentieth Century Fox released Nightmare Alley to theaters on October 28, 1947. Edmund Goulding directed the film starring Tyrone Power, Joan Blondell, and Coleen Gray.