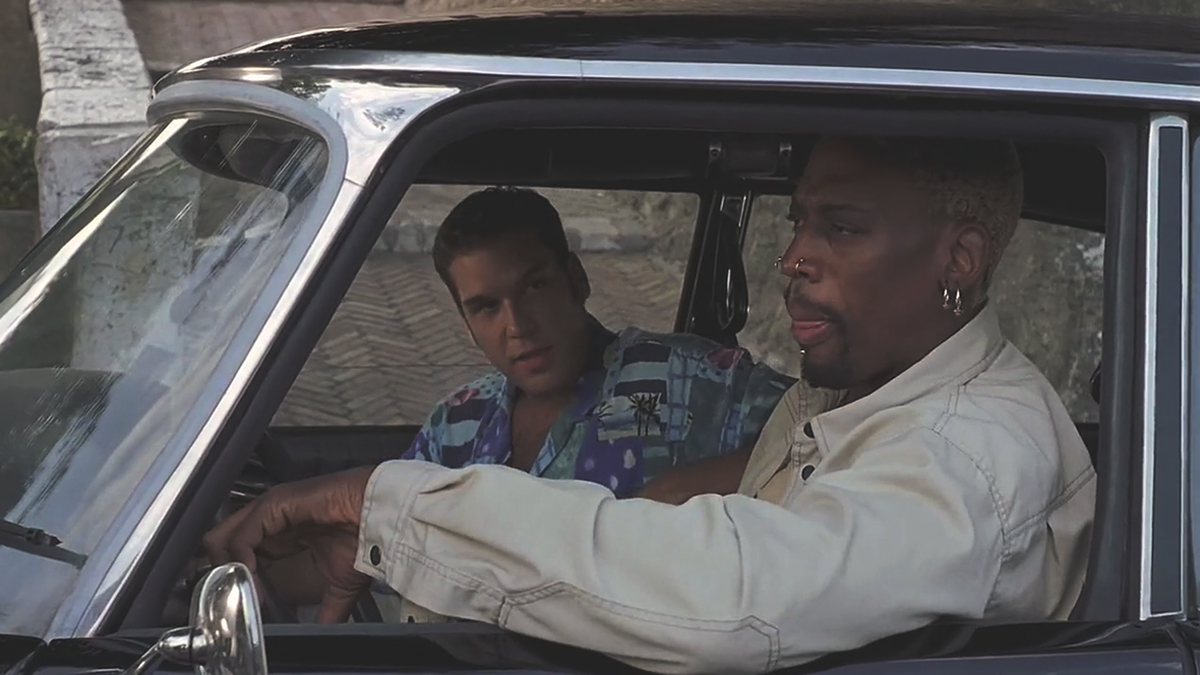 Film and Plot Synopsis
Simon is an Interpol agent working a case against a vicious arms dealer when he runs into Nick; a CIA flop on a mission of his own to deliver a ransom in exchange for his client's daughter. Soon, Simon finds this kidnapping is related to the dealer, and he joins forces with Nick to bring the criminal down.
Buy the Film
Simon Sez [DVD]
2 new from $15.47
10 used from $3.87

as of January 22, 2022 2:16 pm
*As an Amazon Associate we earn from qualifying purchases.
'Simon Sez' Movie Summary
The summary below contains spoilers.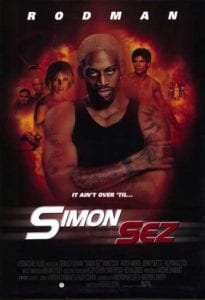 1999 bargain basement classic
Simon Sez
is proof NBA basket ballers should not act or headline a studio backed motion picture, Dennis Rodman plays Simon, an undercover, on the move but inconspicuous (yeh right) Interpol action man on the beat in France in the mix to stop an arms dealer.
The cross dressing power forward is Joined at the hip by new friend, old friend, i can't really work it out Nick Miranda played by the equally untalented (in this film anyway) Dane Cook. We find out he was in Simon's CIA training course but got kicked out for whatever reason, it does not matter.
The senseless plot rolls around into blank obscurity, the screenwriters seem to have come out of a shredding machine and pasted back together.
Along for the ride is a kick ass talk exotic blonde European glamour who reminded me of the kick ass tall exotic blonde Europeon glamour from Transporter 2 only it's not, the sex scene between her and Mr Rodman has to be seen to be believed, or not, talk about unconvincing sensual pleasure acting techniques these two just won an Oscar for it.
Natalia Cigliuti is our other female protagonist as Claire, her role is to look good, act innocent and be alarmed when she finds out her perfect partner and loving father are both not who he says he is and part of the arms dealing business.
This is not Fast and Furious, or even Tokyo Drift but if you like motorcycles involved in chases, many chases and plenty of cars screeching around choreographed obviously planned action sequences, this is for you. The car chase which ends up off the cliff before a parachute appears to land the car safely on the beach was actually a decent moment, there is just not enough of them.
By the end of this appalling excuse for entertainment if you haven't switched off your brain will be numb, bottom of the barrel on all accounts, watch Simon Sez at your own risk.
Additional Film Information
Rate the Film!
Independent Artists released Simon Sez on September 25, 1999. Kevin Alyn Elders directed the film starring Dennis Rodman, Dane Cook, and John Pinette.