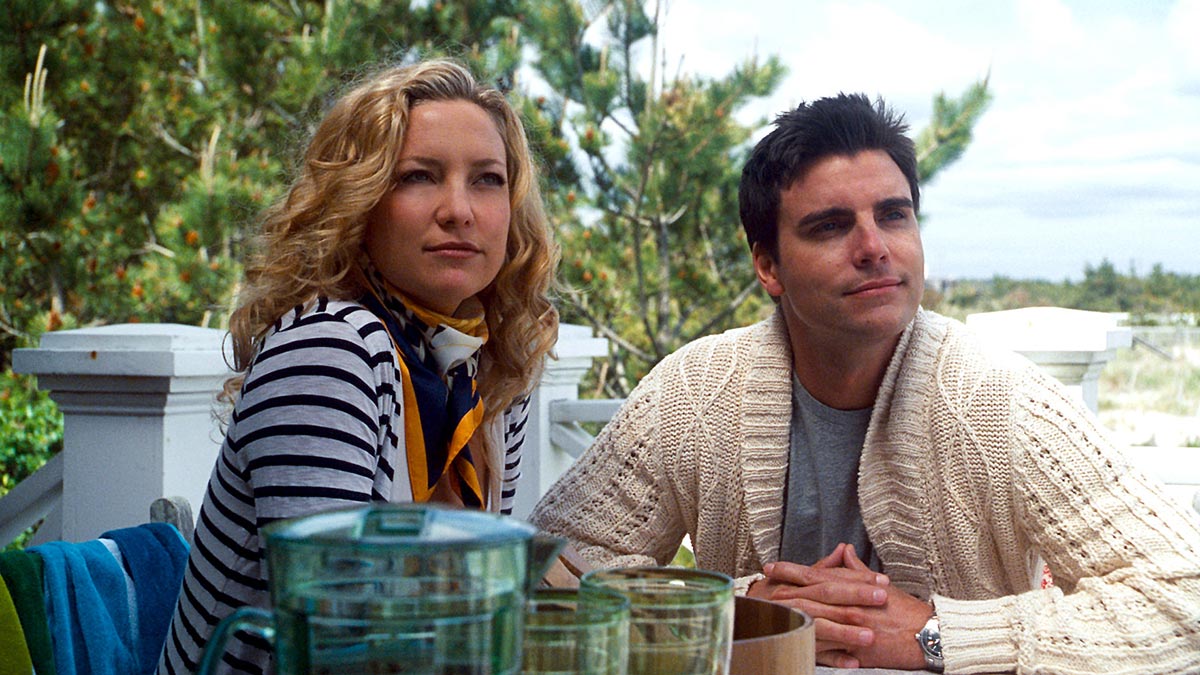 Film and Plot Synopsis
Based on Emily Griffin's book of the same name, Rachel and Darcy are two women who have been best friends since childhood. One night, Rachel sleeps with Darcy's fiancé, Dex, a man who she has secretly had a crush on since they attended law school together. Now, Rachel struggles with pursuing her own happiness or allowing Darcy to marry the man that Rachel genuinely loves. However, no matter what Rachel chooses, she will still lose something that truly matters to her.
Buy the Film
Something Borrowed (Movie-Only Edition) [Blu-ray]
11 new from $4.24
27 used from $2.00
Free shipping
as of November 26, 2022 7:16 am
*As an Amazon Associate we earn from qualifying purchases.
'Something Borrowed' Movie Summary
The summary below contains spoilers.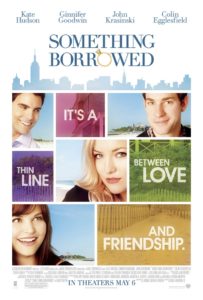 Rachel (
Ginnifer Goodwin
) is a single attorney living in New York City. Her best friend since childhood Darcy (
Kate Hudson
) is the complete opposite of Rachel, a free-spirited and slightly self-absorbed young woman who almost always has everything go her way. As the film begins, Rachel is celebrating her 30th birthday. In attendance are Darcy and her fiancé Dex (
Colin Egglesfield
) and Rachel's other best friend, Ethan (
John Krasinski
). Dex and Rachel attended law school together and are really close. Ethan and Darcy have previously hooked up but can barely stand each other now.
Darcy gets very drunk at the party and Dex is forced to take her home. However, he returns to the bar later to retrieve Darcy's Chanel purse that she left. Rachel helps Dex look for it. Afterwards, Dex offers to buy Rachel one last drink for her birthday. After the drink, a drunken Rachel confesses her secret crush on Dex that she has had since law school. The conversation becomes awkward, and the two former classmates decide to leave. While they wait for a cab, Rachel apologizes for her drunken confession, and Dex responds by kissing her. The next morning, the two of them wake up together in bed at Rachel's apartment. They are awoken by Darcy frantically calling Rachel who is looking for Dex since he never came home the night before.
The film then flashes back to law school where we see Rachel and Dex becoming extremely close. It is obvious that Rachel is attracted to Dex. The pair go out for drinks at the end of a semester where they share personal stories about each other. However, Darcy arrives at the bar and breaks the romantic mood. Even worse, Rachel tells Darcy in front of Dex that they are just friends, which visibly disappoints Dex. With Rachel indicating her lack of interest, Darcy proceeds to flirt with Dex which ultimately leads to their engagement years later.
Back in the present, things become awkward between Rachel and Dex as they struggle to keep their tryst secret, especially since neither one of them wants it to be secret. The wedding plans for Darcy and Dex continue and Rachel is constantly being called to assist Darcy with her decisions. Darcy also begins hosting frequent gatherings at a beach house in the Hamptons over the weekends. Rachel lies to Darcy and tells her that she is having sex with other men, such as Ethan and another mutual friend named Marcus (Steve Howey). Ethan figures out that Rachel has slept with Dex and reluctantly plays along with her charade, although he soon grows tired of it. At the same time, Ethan is pursued by another of Darcy's friends, Claire (Ashley Williams). Ethan is not interested in the obnoxious Claire and tells her that he is secretly homosexual to dissuade her.
Dex contemplates ending the engagement, but his mother, Bridget Thaler (Jill Eikenberry), suffers from depression and the only thing that seems to make her happy is Dex's upcoming marriage. Months after their tryst, Dex and Rachel both decide to skip the weekend trip to the Hamptons for the 4th of July so that they can spend some time together alone in the city. During the weekend, Dex and Rachel run into Dex's parents in the park. Mr. Thaler (Geoff Pierson) quietly tells his son that he needs to end his relationship with Rachel immediately, stating that they are not the type of people who do such things as have mistresses.
The wedding draws closer and closer. In one of the last weekends at the beach, Rachel and Ethan play Darcy and Dex in sand volleyball. The two guys begin to get aggressive in the game. Ethan becomes frustrated that Rachel is lying to the people that she cares about and almost reveals her secret. When Rachel pleads with him not to, Ethan keeps the secret but leaves to head back to the city. That night at a Hamptons' bar, Rachel asks Dex to call off the wedding so they can be together. However, she is devastated when he tells her that he cannot.
Ethan gets a job in London and moves away. Rachel goes to visit him a week before the wedding to get away from both Dex and Darcy, which angers Darcy. Ethan confesses his love for Rachel but tells her that he knows that she does not share his affections towards him. Rachel decides to return to New York for the wedding. She tells Ethan that abandoning Darcy and hurting her is not in her nature. When she arrives home, Rachel finds Dex sitting on her doorstep. He reveals that he has called off the wedding to Darcy.
Rachel is excited about the possibility of a relationship with Dex until Darcy arrives at her apartment to talk to her about the breakup. Dex hides in the apartment, but he does get to overhear Darcy reveal that she has been cheating on Dex with Marcus and that she is now pregnant with Marcus' child. More importantly, Darcy indicates that she is happier with Marcus. Darcy justifies her behavior by indicating that she believes that Dex has another woman in his life. As Darcy is about to leave the apartment, she notices Dex's jacket and begins to search the apartment for him. When Dex reveals himself, Darcy realizes that Rachel is the other woman. Dex and Darcy argue, and Darcy leaves after telling Rachel that she hates her and that she never wants to see or speak to her again.
Two months later, Rachel and Darcy encounter each other on the street. Darcy tells Rachel about her excitement over her pregnancy. Darcy notices that Rachel is picking up Dex's shirts from the dry cleaner and realizes that Rachel and Dex are still together. Rachel tells her former best friend that she is glad that Darcy is happy. As Rachel walks away, she gets a call from Dex, who is waiting for her on a bench around the corner. They walk away together holding hands.
During a mid-credits scene, Darcy shows up in London to surprise Ethan. Ethan tries to ignore her and briskly walks away. The screen turns black with text indicating that the story is to be continued.
Additional Film Information
Rate the Film!
Warner Bros. released Something Borrowed on May 6, 2011. Luke Greenfield directed the film starring Ginnifer Goodwin, Kate Hudson, and Colin Egglesfield.