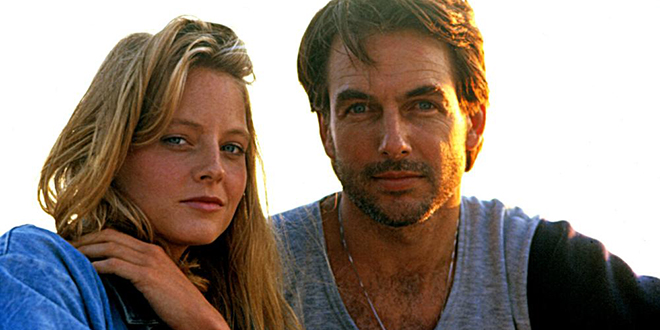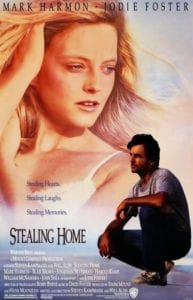 Watch this movie. Please forget the critics and their ratings. They are just plain wrong on this gem of a picture. A "Rotten Tomatometer" rating of 30% by the critics but a 78% by the viewing public??? That should tell you all you need to know.
Imagine yourself being transported back to an innocent time in your life where everything was peaceful, uncomplicated and joyous. The best and most interesting summer of your life. That's what this movie portrays through flashbacks, flash-forwards and honest feelings portrayed by a very talented cast of actors and filmmakers.
"Stealing Home" is one of those movies that should have a bigger following than it does. It's been almost forgotten as a movie, which is a shame. This may be more "chick flick" than male-oriented and although has baseball as it's core, plot and relationships are at the center of the story, not sports. As a male, this is still one of my favorite movies. The story is touching, beautiful, emotional, and nostalgic while still showing frailty of life. Losing a loved one has a universal impact on those left behind.
Mark Harmon and Jodie Foster head a fabulous cast of actors in this movie. Shown mostly in flashback in Billy's final innocent summer spent with his parents and his babysitter-of-all-babysitters, Katie (Foster) before heading off to play minor league baseball in the Phillies' organization, life couldn't be more idyllic on the lovely beaches of the Jersey shoreline.
The movie opens where washed-up adult Billy (Harmon in current day 1987), while lost in a mid-life crisis and out of baseball altogether, is given a call to come back home to rural New Jersey and look after the ashes of his childhood babysitter, Katie, who committed suicide at the family's beach house. The story progresses in flashback of Billy recalling all the fantastic, gorgeous, funny and tragic adventures of Billy's and Katie's relationships and moments leading to where Billy is now.
Flipping from current day back to the late-'60s is flawless and never throws the viewer as Billy searches for what is the "right" thing to do with Katie's beloved ashes. You meet Katie and how mature, yet oh so mischievous, she was and how teenage Billy (William McNamara) could come to fall in love with someone who treated him as the most incredible little brother she'd never had. You meet Billy's perfectly loving parents (Blair Brown and the underrated John Shea) and how much joy and unwavering support they meant to Billy while growing up. Add Jonathan Silverman as Billy's ever-horny best friend, Alan Appleby, as the comic relief and ever-underachieving wingman and you have the making of a special movie.
As Billy realizes how closely his life is tied not just to baseball, but to the lives of his tight-knit family and his best friends, it reveals a complex web of love, sacrifice, and truth Billy comes to understand was meant to make him a better human being, not just a ballplayer.
This movie is stunning. From the photography, the acting, the screenplay, and the excellent soundtrack. It is both funny and tragic and everything in between. It feels like a faint summer breeze blowing on you as you sit quietly on a beach chair at the ocean at your family's summer cottage. The kind of wisp of air that leaves a mark on you that you can't touch but you know it will always be with you wherever you go. It's beautiful.
If you love the actors, you'll love this movie. If you've ever lost a loved one and forgot how special those times were with that loved one before it all became too complicated, this is the movie for you. It will make you think. It will make you feel. And you will remember how much love there is in this world. All you need is a push sometimes to realize how much. It is a movie about seasons of life and how precious they are and always will be. Give this movie a chance. You may find it special also.
What do you think of the film? Let us know in the comments below.
Disclaimer: Affiliate links contained in this post will take you to Amazon.com and/or the iTunes Store. This Means when you click a link, and purchase an item, the MHM Podcast Network will receive an affiliate commission. Advertisers and Affiliate Partnerships do not influence our content. See our Terms of Use about the inclusion of affiliate links on this site for more information.
MHM's Rating
This is better than the IMDb rating