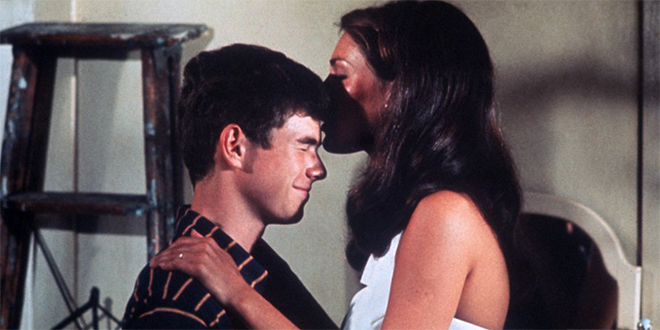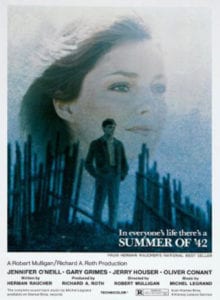 Iremember watching this in high school. It was one of those "wish I was Hermie" moments with one look at Jennifer O'Neill. I think any teenage boy would fall in love/lust with just one look at her. If you would have asked my IMDb score when I was 15, my answer would have been 10 out of 10.
"Nostalgia is one helluva drug," as the saying goes…
The cinematography was exquisite. The settings, magnificent. Of course, the music is still timeless. Jennifer O'Neill… extraordinarily luminous. However… If movies have a shelf life, this one's expired somewhere in the early-80s. What I never considered about this movie was just how poorly written and acted this story really was as a film. My understanding is this was based on a true encounter for the author. I'm sure he had wonderful memories of that lady. I wish those memories would have been translated into a more enjoyable viewing experience.
I don't know who cast this movie in 1971, but the actors acted like an early-'70s beginning actors' workshop. All were stiff, forced and delivered lines like they read the simplistic script off-screen, stepped in front of the camera and regurgitated those basic words or tried to improv the rest. There was no chemistry between Hermie and Dorothy. The three friends were as dopey as they were supposed to be funny and charming. The dialogue delivered throughout could have been written by a horny, male teenager who wanted to impress his WWII-era teacher without studying language truly spoken in 1942. When everyone looks like they are acting in a school play with just beautiful scenery behind them… you get my drift.
The music, however, sets a gorgeous tone. I'd forgotten the theme piece plays throughout. It's beautiful melody weaves a spell over the audience to understand young love and all it's charm. The score most assuredly stands the test of time.
The movie's coming-of-age story is sweet, lovely, full of nostalgia… but not innocent. As other reviewers have stated on this site, this is statutory rape by the stunning female lead. We can't gloss over that fact, as beautiful as the scenery surely is. Sure, Dorothy is exceedingly sad and effervescent. Sure, Hermie has been chasing and dreaming about her since the film's opening shot. Sure, the island is one romantic location after another in a lost time we all reminisce about in our dreams… but she's still a pedophile in her actions. Every underage person has had a crush on an older person. It's unlawful for the older person to act on it. The story also had to only have been written by a male. If this would have been a female's perspective, having a 20-something widower taking advantage of a smitten 15yo girl would have a completely different reaction from the audience, no matter the era this movie was filmed.
The final line in the movie sums up how basic the storyline is: "In the Summer of '42,… Benji broke his watch, Oski gave up the harmonica, and in a very special way, I lost Hermie… forever." The entire movie just felt… basic. I wanted to love this movie again. I NEEDED to love it again. But some things can't catch their original magic once you open the bottle a second time.
I would only recommend this to people who want a sweet look at 1942 New England island life with a haunting melody playing you into a trance. It's very beautiful, serene and worth the trip into our past for that portion of the movie. If you're looking to reminisce about a great story from your childhood, you'll be disappointed. My recommendation: Buy the soundtrack – preferably with a cover featuring Jennifer O'Neill's lovely face. Sit in a quiet room near the ocean with the music playing in the background. And reminisce about lost time and your own lost loves for the soundtrack's entirety. You will be rewarded far more than watching this film. I'm sad this viewing robbed me of a beautiful memory in my youth. Sometimes, nostalgia is better left in the past, much like this movie should have been.
What do you think of the film? Let us know in the comments below.
Disclaimer
Affiliate links contained in this post will take you to Amazon.com and/or the iTunes Store. This Means when you click a link, and purchase an item, the MHM Podcast Network will receive an affiliate commission. Advertisers and Affiliate Partnerships do not influence our content. See our Terms of Use about the inclusion of affiliate links on this site for more information.
MHM's Rating
In the summer of 1942 on Nantucket Island, a young kid hopes to lose his virginity, but he quickly finds himself developing a crush on a young soldier's wife who waits to her news on his fate in WWII.