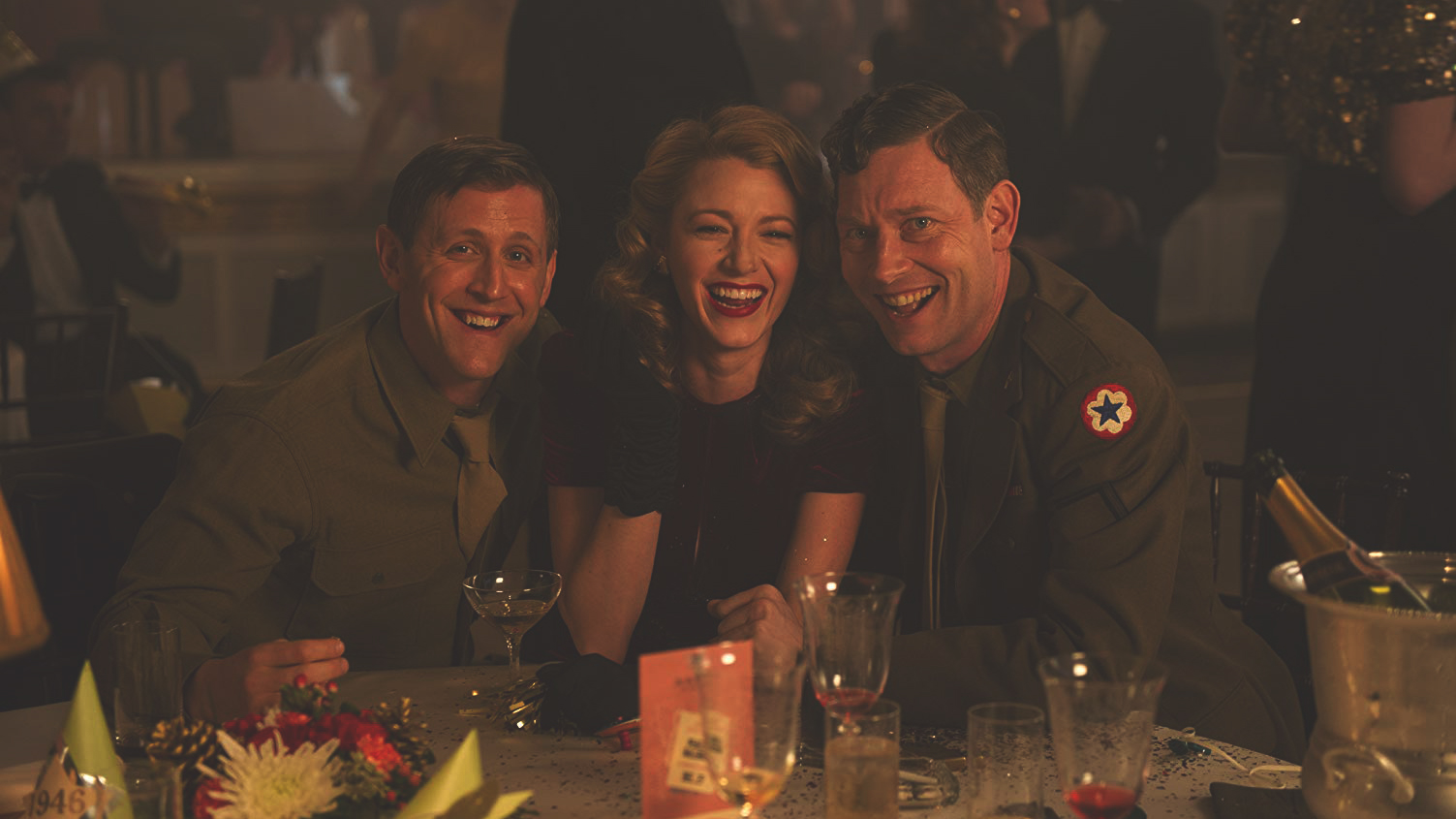 Film and Plot Synopsis
The Age of Adaline begins near the turn of the 20th Century when Adaline Bowman is born. Twenty-nine years later she is involved in an accident that rendered her ageless and on the run. Adaline chooses a transient life of solitude until she meets Ellis Jones in 2014. Now she finds herself questioning her choices and wondering what it would mean to stay and fall in love. However, Adaline's life is turned upside down when she meets Ellis' father, William, the man that Adaline loved and abandoned nearly fifty years in the past.
Buy the Film
The Age Of Adaline [Blu-ray + DVD + Digital HD]
14 new from $7.89
23 used from $3.72
Free shipping
as of September 24, 2022 1:27 pm
*As an Amazon Associate we earn from qualifying purchases.
'The Age of Adaline' Movie Summary
The summary below contains spoilers.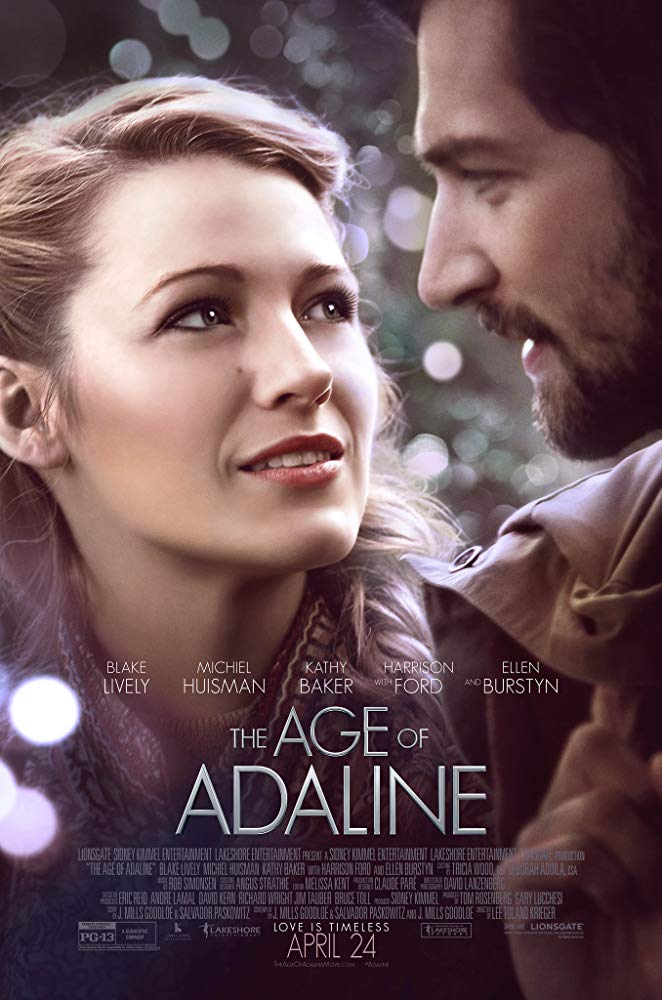 The Age of Adaline
begins in modern day San Francisco. Adaline Bowman (
Blake Lively
), also known as Jennifer Larson, purchases fake identities from a young man at his home. She then goes to work at the public library and opens a box of film reels from the beginning of the 20th Century. A voiceover states that this is first and last chapter of her story, and then proceeds to detail her life.
Adaline is born on New Year's Day in San Francisco of 1908. She later married and gave birth to a daughter. Her husband died in an accident in 1937. Ten months later, Adaline is in an accident herself when her car swerves off into a ravine during an unusual snowstorm. The car lands in a freezing lake, and Adaline dies of hypothermia. However, the car is struck by lighting which brings Adaline back to life, but from that moment on, she physically stays 29 years old.
During the 1950's, Adaline is detained by two FBI agents who attempt to force her onto an airplane to take her to a research facility to study her. She escapes and realizes that she will need to spend the rest of her life on the run. She says goodbye to her adult daughter, Flemming (Cate Richardson), and then proceeds to change her identity. Adaline vows that she will never tell anyone her true name and that she will change her identity and home every ten years to avoid discovery. The narration says that she only broke this vow with one person.
The film returns to present day San Francisco. Adaline meets with her now elderly daughter (Ellen Burstyn) who informs Adaline of her intention to move to Arizona. Ten years have past and Adaline is preparing to relocate and take a new identity in Oregon. At a New Year's Eve party, she meets a young man by the name of Ellis Jones (Michiel Huisman). Ellis asks to see her again after having a brief conversation with Adaline. She politely declines. However, the next day Ellis shows up at Adaline's job wishing to donate some rare books. Ellis asks Adaline again, and she accepts.
Flashing back to the 1960's, Adaline is shown pulling up in a cab to a park where a man (Anthony Ingruber) is waiting, holding an engagement ring. Adaline doesn't get out of the cab and orders the driver to keep driving.
The film returns to present day and Adaline's dog has become ill. She takes the dog to the vet who informs her that it is time to put the dog down. Adaline ignores Ellis' phone calls and messages during this time. Adaline finds Ellis outside her apartment when she returns empty handed from the vet. Adaline tries to keep Ellis away from her, but she eventually gives into her feelings and begins a relationship with Ellis.
Ellis invites Adaline to attend his parents' fortieth wedding anniversary, and she agrees. When they arrive, Ellis introduces Adaline, as Jenny, to his father William (Harrison Ford), who recognizes her instantly and calls her Adaline. William is the one person that she told her true name to and the man she left on the park bench years before. Adaline lies and says her name is Jenny and that her mother, Adaline, died several years before. The film then flashes back to Adaline and William meeting each other and falling in love. Back in the present day, Ellis confesses his love to Adaline who remains guarded about her feelings.
The next day, William and Adaline talk while everyone is away. William notices a scar on her left hand which disturbs him. William frantically runs into a storage shed and begins looking through old photos and finds one of him and Adaline shortly after he had stitched up her hand following an accident. William knows that Jenny is Adaline and confronts her. Adaline does not deny it and tells William that she used to be normal and doesn't know what changed her when he asks her how it is possible. Adaline becomes upset. William begs Adaline not to run away again, for Ellis' sake. Adaline tells him that she doesn't know how to stay, and leaves while Ellis is taking a shower. She leaves Ellis a note. Ellis confronts his father, who does not have much in the way of answers for his son. William asks his son how he knows that he loves her, and Ellis says that things don't make sense without her. William throws his son his car keys.
Meanwhile, Adaline is driving home with the intent to flee to Oregon when she has a change of heart. She stops and calls her daughter to tell her she is going to stop running. She turns her car around to go back when a tow truck plows into her knocking her car into a ditch. The tow truck takes off leaving her lying in the ditch. It begins to snow, and Adaline dies again as her body temperature drops too low. Ellis finds her, and an ambulance is called. The paramedics use a defibrillator to restart her heart, which successfully brings Adaline back to life. Once at the hospital, Adaline confesses to Ellis that she is 107 years old. Flemming arrives at the hospital, and Adaline tells her that Ellis knows of her unnatural long life, signifying that Adaline has truly chosen to stop running and start living.
One year later, Ellis and Adaline are preparing to go to a New Year's Eve party. Adaline notices a grey hair on her head as she looks in a mirror. She smiles as she realizes that she has begun to age naturally again. When Ellis asks her if she is okay, she responds, "Yes…Perfect."
Add the film to your collection today!
Additional Film Information
Rate the Film!
Lionsgate released The Age of Adaline on April 24, 2015. Lee Toland Krieger directed the film starring Blake Lively, Michiel Huisman, and Harrison Ford.