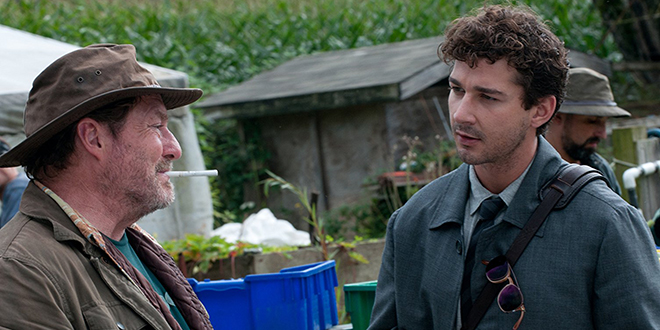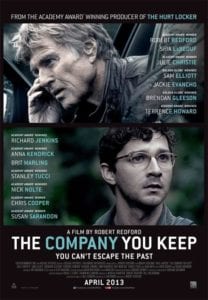 A good political thriller similar to "All The President's Men"
I missed this when it first came out. It never made the theaters in my area. It wasn't well-publicized so I passed over it at the video store. I wish someone would have recommended this to me. This is better than you would expect. The cast is UNBELIEVABLE!! So many good actors who have aged and fit the characters of 1970s underground terrorists perfectly. Robert Redford's directing has always had a bit of heavy drama that isn't necessary, but for the most part this is a very good political thriller in the vein of "All The President's Men" set in modern times.
Basic plot: Redford is a well-respected, recently-widowed attorney in New York with a young daughter. A woman is arrested in a nearby town for a bank robbery from 30 years prior and went underground with several other players from that era – including Redford. Suddenly, a tenacious young reporter starts tracking the story and ends up opening a can of worms where domino upon domino falls pushing Redford into hiding and ultimately into revealing a past he might wish had stayed hidden.
The acting is first-rate by all involved. I think Redford is really too old to have an 11yo daughter, but that is minor in the scope of the story. The political cat-and-mouse game between the underground members who can't even trust each other at this late date, the dogged FBI who have never stopped looking for them, and the ever-present reporter create a whirlwind of intrigue of "did he/didn't he" until all the pieces start falling into place.
The story bobs and weaves through several venues and gives a believability to how difficult it must be to live on the lamb for most of your life. Once you create a family and want to settle down into normalcy must be such a weight and would be heartbreaking to see it blown apart for past transgressions.
Kudos to all the actors who were willing to go on screen past their glory years. It added an element of realism we don't get much anymore in today's glamourized Hollywood blockbusters with all the pretty people. This is one I am very thankful I picked up. I will be recommending it to my friends as a good story to keep your interest until the very end. It is well worth your time.
What do you think of the film? Let us know in the comments below.
Disclaimer: Affiliate links contained in this post will take you to Amazon.com and/or the iTunes Store. This Means when you click a link, and purchase an item, the MHM Podcast Network will receive an affiliate commission. Advertisers and Affiliate Partnerships do not influence our content. See our Terms of Use about the inclusion of affiliate links on this site for more information.
MHM's Rating
A former Weather Underground activist goes on the run from a journalist who has discovered his identity.