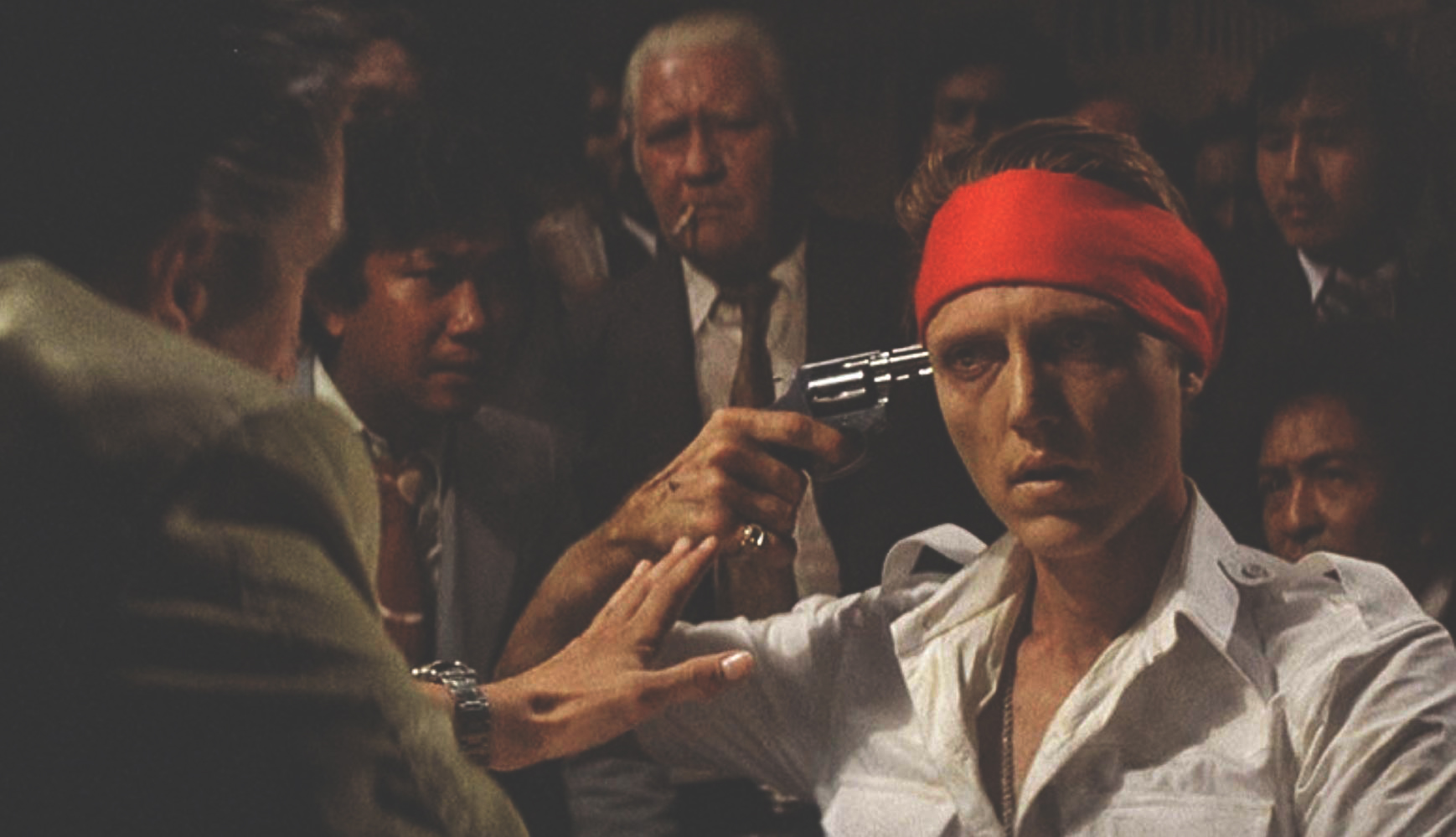 Film and Plot Synopsis
Michael, Steven and Nick are 3 best friends who enjoy Deer hunting. With the Vietnam war raging, the men enlist to fight for their country. However, war is hell, and it leaves lasting marks on the men; especially when the VietCong capture them and force them to play many games of Russian Roulette. When Michael returns home, he realizes that his Deer hunting outings will never be the same. Steven lost his legs in the war, and Nick decided to stay in Vietnam.
Buy the Film
The Deer Hunter [Blu-ray]
9 new from $23.99
3 used from $22.55
Free shipping
as of May 21, 2022 8:20 am
*As an Amazon Associate we earn from qualifying purchases.
'The Deer Hunter' Movie Summary
The summary below contains spoilers.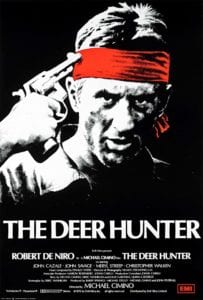 In
The Deer Hunter
, Michael, Nick, and Steven are Russian-American buddies and steel workers from a small Pennsylvania town who are heading to serve in Vietnam (Portrayed by
Robert De Niro
,
Christopher Walken
, and
John Savage
, respectively). Before they deploy, Steven marries Angela (who is expecting a child that is not his). At the wedding reception, Michael eyes Linda but Nick acts and proposes marriage to her. Also at the reception, the three men encounter a returned Green Beret. The soldier sullenly sits at the bar and only responds with "F- it" to the men's salutations.
There is a lot of foreshadowing in the wedding scenes. The bride spills wine on her dress after being told that it would be unlucky. A naked Michael promises Nick that he will bring him back home to Clairton.
For one last hoorah, the friends and hunting partners are joined by Stan (John Cazale), John, and Axel (Chuck Aspegren) in a going away hunting trip in the mountains. Michael kills a deer with one shot. He proclaims that "A deer has to be taken with one shot. I try to tell people that but they don't listen."
War is hell and the men are not spared in Vietnam. They are held prisoner by some VietCong and are forced to play Russian Roulette. By sheer will they escape the enemy but their lives will never be the same.
Michael returns to Western Pennsylvania and appears able to handle the trauma although he is no longer able to shoot a deer. Steven has lost his legs and Angela is devastated. Nick chooses to stay in Nam, goes AWOL and becomes a professional Russian Roulette player.
Michael strikes up a relationship with Linda while also trying to help his buddies. He goes as far as returning to a falling Saigon to try and fulfill his promise to bring Nick back. In a very disturbing scene, Mike and Nick play each other in Russian Roulette and Nick loses the game and his life.
The film ends back in Clairton, PA with Nick's funeral and a sing-a-long to God Bless America and a toast to their friend Nick.
Additional Film Information
Rate the Film!
Universal Pictures released The Deer Hunter to theaters on February 29, 1978. Michael Cimino directed the film which starred Robert De Niro, Christopher Walken, John Cazale.