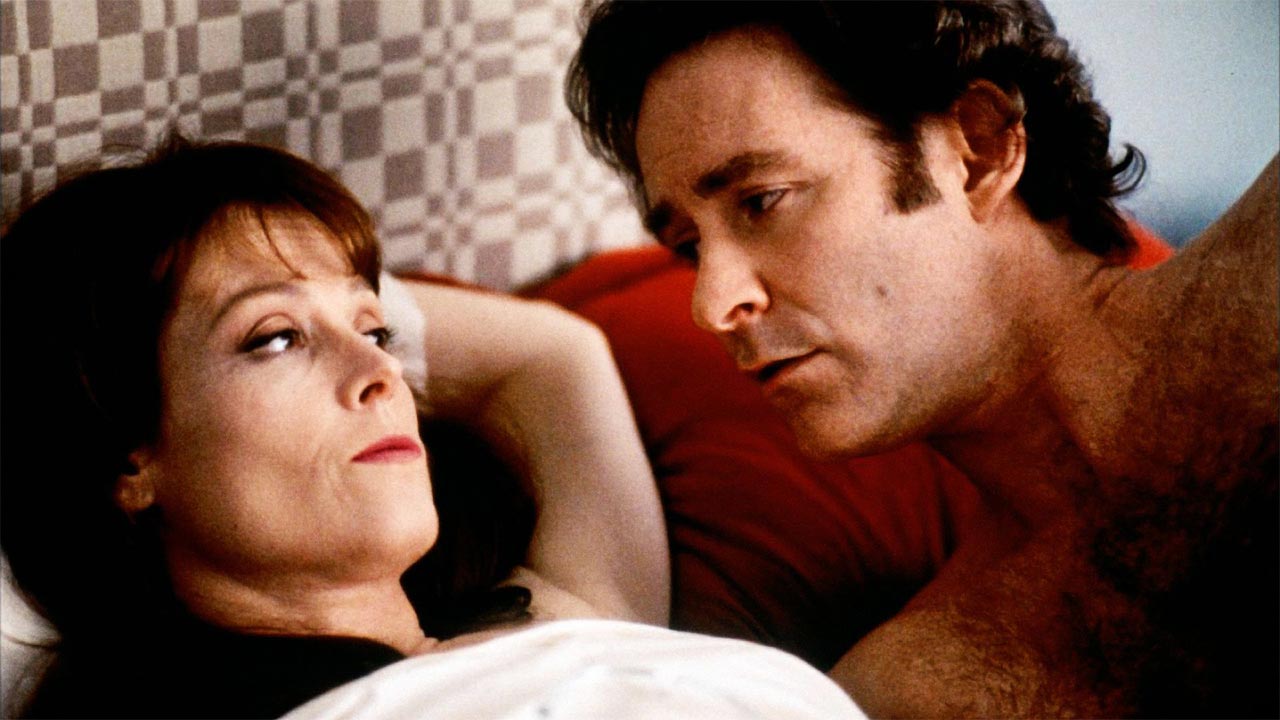 Summaries
The Ice Storm (1997)
Movie review coming on 1/30/2023
Film and Plot Synopsis
Suburban Connecticut, 1973. While Richard Nixon's "I am not a crook" speech drones from the TV, the Hood and Carver families try to navigate a Thanksgiving break simmering with unspoken resentment, sexual tension, and cultural confusion. With clarity, subtlety, and a dose of wicked humor, Academy Award–winning director Ang Lee renders Rick Moody's acclaimed novel of upper-middle-class American malaise as a trenchant, tragic cinematic portrait of lost souls.
Buy the Film
The Ice Storm (Criterion Collection) [Blu-ray]
10 new from $20.68
13 used from $14.99
Free shipping
as of September 30, 2022 9:58 pm
*As an Amazon Associate we earn from qualifying purchases.
'The Ice Storm' Movie Summary
The summary below contains spoilers.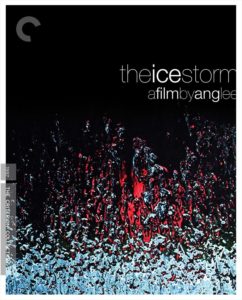 During Thanksgiving week, 1973, two Connecticut based families have their lives and families tested by events that pose the question: "Is there always something to be thankful for?"

First, we have the Hood family. The Hoods are your atypical American family, consisting of the full of shit patriarch, Ben Hood, his homemaker wife, Elena, their drug and comic book addicted son, Paul, and their free spirited daughter, Wendy. Ben, who is full of philosophy, but short of true human emotions, is unfulfilled by his career and marriage, so he seeks out the meaning of life and sexual satisfaction from an affair with his neighbor, Janey Carver. Elena, who can't seem to find any purpose in her life, struggles with the knowledge that Ben is having an affair and is envious of her free spirited children.
Elena seeks spiritual guidance from a progressive minister, but struggles with what lines she and this man of God should cross, spiritually and physically. Paul comes home from boarding school, primarily to spend time with the family and eat a Thanksgiving meal, but leaves as soon as he can to spend time, in New York City, with his beautiful classmate, Libbets Casey. (Yes, her name is Libbets.) Paul's only true obstacles in life appear to be his virginity and his roommate, Francis Davenport, who purposely has sex with every girl Paul crushes on. For example, when Paul goes to visit Libbets for a post-holiday fiesta, he arrives to find Francis at Libbets' house, partaking in a variety of alcohol and pharmaceuticals, much to Paul's annoyance. But more on that later. Wendy, a free spirited 14 year old, spends her free time following, and being outraged by, President Richard Nixon's Watergate scandal. To relieve some stress, Wendy tests the sexual inhibitions of her neighbors, Mikey and Sandy Carver.
Wendy, who accepts and appreciates the love of her father and brother, struggles to understand that physical love and emotional love can be exclusive of each other.

Then we have the Carver family, who live a short walk away from the Hoods. The Carvers are another family full of dysfunction, but one with a darker cloud over their heads. Janey Carver is a strong willed housewife who is having an affair with Ben Hood while her husband, Jim, is constantly traveling for business. Janey works diligently to be a loving and caring mother to her sons, Mikey and Sandy, but struggles to keep up with their wild sides and experimentation. Mikey, the older of the two boys, is extremely spiritual and feels at one with nature. He is very close with Wendy Hood, who he shares romantic make out sessions and attempted sexual encounters with.
Meanwhile, Sandy, the youngest Carver, appears to be a loving, caring boy, but he spends his free time blowing up toys with cherry bombs, killing his mother's plants with a leather whip, and being used as one of Wendy's anatomy dolls. The man who deeply loves all three of these unique individuals is the foam peanut king of Connecticut, Jim Carver. Jim is a very successful business man who, as said earlier, spends most of his time traveling. However, Jim's rudimentary approach to caring for his family and drive for business success has brought him to a point where Janey doesn't hesitate to sleep around and his sons don't even know when he's away on business trips.
Long before Black Friday was a major shopping day in the United States, the Hood and Carver families had their lives changed forever by their post-Thanksgiving festivities and an extraordinary ice storm. Ben and Elena, who are now openly at odds over Ben's deceitfulness and adultery, attend a neighborhood cocktail party that turns out to be a "key party." During this free spirited event, the ladies randomly pick out their sexual partner for the night by pulling a set of car keys from a glass bowl. The owner of the respective keys announces who he is and the couples retreat to a bedroom for a night of passion.
This roaring event sets up a number of scenarios, where an intoxicated Ben is distraught by who Janey is going to be having sex with, while Elena is angered by the Ben's overt concern about who Janey is going to be have sex with. And to make matters even more interesting, Jim sits and watch his wife, Janey, voluntarily walk off to a bedroom with the owner of the keys she pulled from the bowl. While a humiliated Ben Hood is passed out in a nearby bathroom, the last duo to be paired up, Jim Carver and Elena Hood, decide to escape the party house, but ultimately choose to have a quickie in Jim's car…in the middle of an ice storm. Soon after, the ice covered roads send Jim's car crashing into the nearby woods. Jim and Elena are able to find safety and shelter in the Carver home. But their night isn't over with just yet.
While all of the parents are off playing their sex games, Wendy goes to the Carver's house to see Mikey, but learns he has left to go play in the rain and experience the ice storm. Wendy and Sandy turn their attentions towards exploring each other's bodies; have a few sips of Vodka, then get naked for each other. The youngsters attempt to have sex, but the booze causes them to fall asleep in each other's arms instead. At the same time, Wendy's brother, Paul, finds some high grade pharmaceuticals in Libbets' medicine cabinet and uses them to put his roommate to sleep for the night.
However, Libbets pops one of the pills and passes out face first in Paul's crotch. Instead of taking advantage of the young lady, Paul hops back onto the train to Connecticut. The transport gets stuck midway, in the middle of the ice storm, but ultimately gets moving. And speaking of the dangerous ice storm, young Mikey finds adventure after adventure while exploring nature in the ice covered Connecticut terrains. But the harsh elements are more dangerous than Mikey is able to handle when he is electrocuted by a downed power line.
Ben, who has sobered up just enough to drive home in the deadly ice storm, finds Mikey's body lying in the middle of a road and elects to take him back to the Carver's house. There, Ben, Elena, and Wendy Hood, are reunited to watch a heartbroken Jim Carver attempt to resuscitate his son's dead body. The Hoods exit the Carver house to pick up Paul from the train station. Once all of the Hoods are all back together, safe and sound, Ben finally cracks, overwhelmed by his emotions, and sobs uncontrollably knowing that the events during the ice storm has changed their lives forever.
The End.
Additional Film Information
Rate the Film!
20th Century Fox released The Ice Storm on September 27, 1997. Ang Lee directed the film starring Kevin Kline, Joan Allen, and Sigourney Weaver.