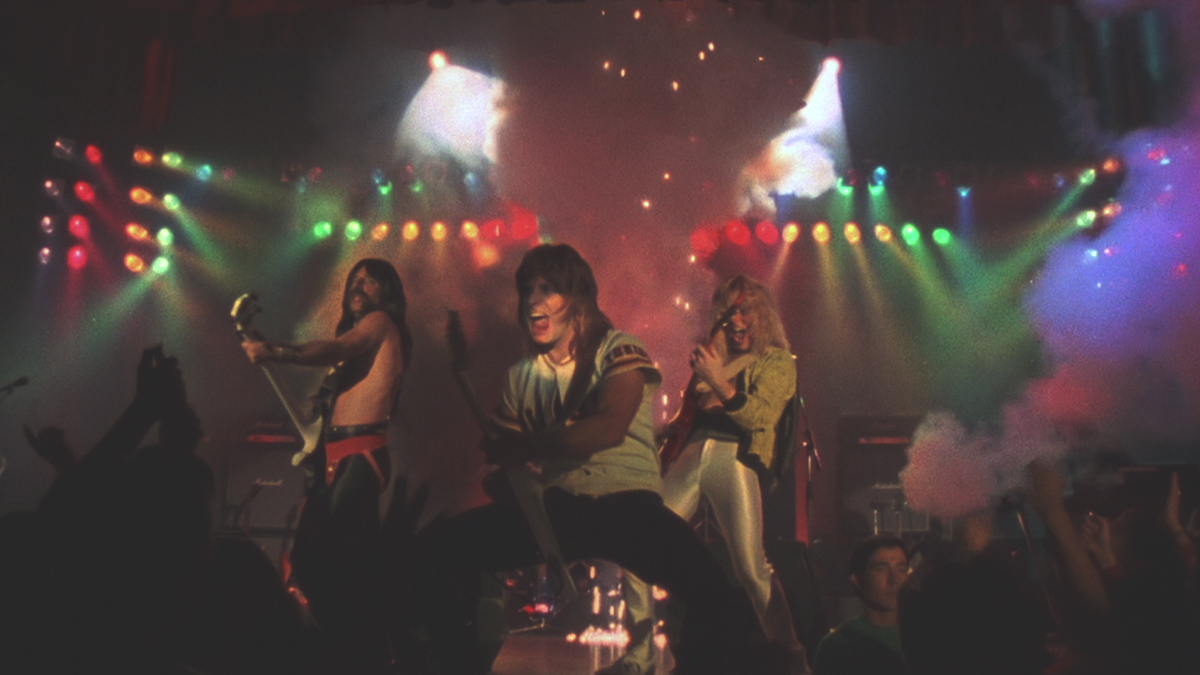 Film and Plot Synopsis
Get ready to turn it up to 11, ladies. The British group, Spinal Tap, is on their 1982 tour of the United States and Marty DiBergi wants their exclusive story. He collects many interviews with band members and intersperses footage of their escapades from over the years.
Laugh along as concert dates get cancelled, manager problems arise and retailers censor their new album. Are there bad ass 80s costumes you might ask? Hell yeah there are! There was once Oscar talk about the movie's elaborate costumes by my third cousin Jamie. Not only that, this movie caused Stonehenge's tourist industry to take off after it was featured in a classic scene.
Like all great bands though, the movie ends up in Japan. They love our occidental outcasts and we love their oriental yen. Sounds like a win win to me. So, run and grab your hot coco because you are not going to want to miss our review of the greatest rock band never to exist…This is Spinal Tap!
Buy the Film
This Is Spinal Tap [Blu-ray]
8 new from $9.98
12 used from $8.41

as of January 25, 2022 5:22 am
*As an Amazon Associate we earn from qualifying purchases.
'This Is Spinal Tap' Movie Summary
The summary below contains spoilers.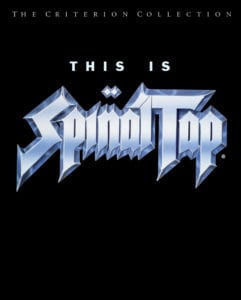 In the mocumentary
Spinal Tap
, filmmaker Marty Di Bergi documents the rock group Spinal Tap as they tour the United States in 1982 for their album
Smell the Glove
.
David St. Hubbins and Nigel Tufnel are on vocals and guitar. Derek Smalls is the bassist. Viv Savage is the keyboardist, and Mick Shrimpton is the drummer. The band started out as the Thamesmen, and had an early hit with the single Gimme Some Money.
They then changed their name, and released the power ballad, Listen to the Flower People before settling on heavy metal. The band had their share of turmoil. Many drummers died under suspicious circumstances including: spontaneous human combustion, a "bizarre gardening accident", and choking on someone else's vomit.
The tour has its fair share of issues too. Several shows are cancelled after low ticket sales, and major retailers ban the album Smell the Glove because the cover art is sexist.
As with any band, there's much tension between them and their manager. Ian Faith is theirs. When David's girlfriend, Jeanie, joins the tour, she tries to sway the group during meetings over costumes and stage presentation.
The band's distributor soon releases their album with a completely black cover with out their knowledge, and no-one comes to their album signings. To generate interest, Nigel wants a lavish extravaganza complete with a Stonehenge megalith, but when he sketches it out on a napkin, he writes down the wrong dimensions. The completed prop ends up 18 inches tall.
When everyone laughs at them, the band blames their manager. David suggests Jeanie should co-manage. Insulted, Ian quits.
As the tour continues, the gigs move to smaller venues, and David and Jeanie push Nigel out. During a gig at a United States Air Force base, an equipment malfunction upsets Nigel so much, he quits the group mid-performance. The following show lands the band at an amphitheater in an amusement park. Without Nigel, the band can't perform many songs, so they play a "Jazz Odyssey" which the audience hates.
On the tour's last show, David and Derek ponder launching a musical theater production about Jack the Ripper. However, Nigel shows up as the group is about to go on stage. He tells them that their song Sex Farm is suddenly a major hit in Japan, and that Ian wants to them tour there.
The film ends with Nigel and Ian rejoining the band, and the group preparing for a sold out tour of Japan. Unfortunately, they will need a new drummer as Mick exploded onstage. Add that death to the growing tally.
Additional Film Information
Rate the Film!
Embassy Pictures released This Is Spinal Tap to theaters on March 2, 1984. Rob Reiner directs the film which stars Harry Shearer, Michael McKean, and Christopher Guest.