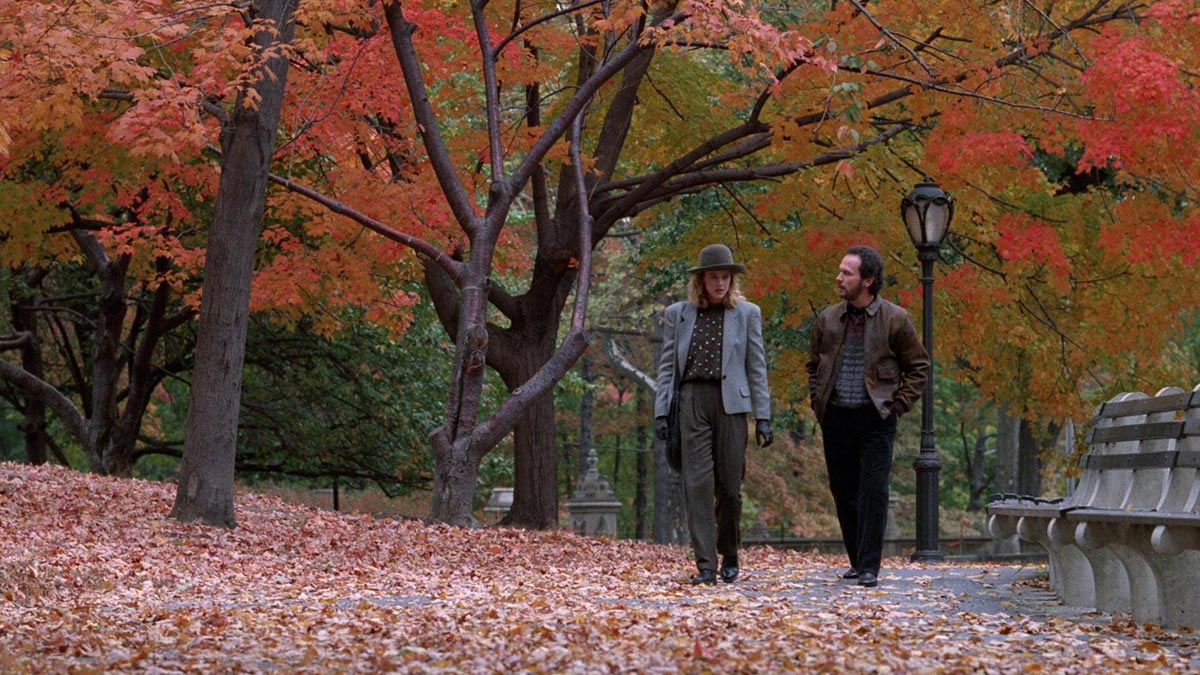 Film and Plot Synopsis
From the minds of Nora Ephron and Rob Reiner, this film details the unlikely friendship of Harry Burns and Sally Albright. The two meet as strangers when they drive across the country together to New York City after graduating college. They clash due to their differing opinions on how men and women approach relationships. They part as not friends but encounter each other repeatedly over the next twelve years before ultimately becoming best friends. However, when they want more from their relationship than just friendship, will they be able to navigate those treacherous waters?
Buy the Film
When Harry Met Sally... (30th Anniversary Edition)
6 new from $13.49
2 used from $13.49
Free shipping
as of December 5, 2022 10:51 pm
*As an Amazon Associate we earn from qualifying purchases.
'When Harry Met Sally…' Movie Summary
The summary below contains spoilers.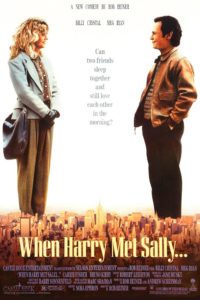 In 1977, Harry Burns (
Billy Crystal
) and Sally Albright (
Meg Ryan
) are two strangers who both graduate from the University of Chicago and decide to move to New York City. Harry is dating Sally's friend Amanda (
Michelle Nicastro
), so they decide to drive together across the country to reduce the moving expenses. Sally plans to attend journalism school and Harry plans to look for a job in the big city. During the drive, Harry and Sally share their differing opinions on how relationships should work and the normal roles of men and women. Harry pontificates that men and women can never be friends because the possibility of sex will always get in the way. Sally disagrees. They stop for dinner at a diner and Harry tells Sally she is attractive. Sally becomes angry believing that Harry, her friend's boyfriend, has made a pass at her. Harry states that he did not. Nevertheless, they continue their drive to New York and part company on relatively unfriendly terms.
Five years later, Harry and Sally are on the same flight from New York. Sally is dating Harry's neighbor Joe (Steven Ford) and Harry is engaged to Helen (Harley Jane Kozak). Sally is surprised that Harry is planning on getting married based on her memory of his previous views on men and women. Just before leaving the airport of their destination, Harry suggests that they become friends, which Sally reminds him that he does not believe that men and women can be friends. Harry modifies his previous position to state that men and women can be friends if the man and woman are in other happy relationships. Sally is skeptical. As they part, they conclude that they will not be friends.
Six years later, Sally encounters Harry again while she is shopping with her friend Marie (Carrie Fisher) at a bookstore. Harry and Sally decide to have coffee together and they talk about their previous relationships. Sally shares that she and Joe have broken up because she wanted to marry and have a family, but Joe did not. Harry confesses that his wife Helen left him for another man. They take a walk in Central Park and decide to finally become friends. They try to set each other up with their mutual best friends, Harry with Marie and Sally with Jess (Bruno Kirby). However, there is no love connection for Harry and Sally, but Marie and Jess hit it off and eventually get engaged. Harry and Sally spend the next several months becoming closer as friends, often discussing their love lives with other people.
One night, Sally calls Harry in tears after encountering Joe again. She learns that Joe is going to get married and it devastates her. Sally realizes that Joe just did not want to marry her. Harry rushes to her apartment to console her. Harry calms her down, but the two friends begin to kiss and eventually have sex. The next morning, Harry hurriedly rushes out of the apartment, which upsets Sally. They each do not know how to react around each other, and when Harry tries to write the sexual encounter as a mistake, it fractures their friendship. Harry spends the next few weeks trying to make amends with Sally who tells him that they cannot be friends any longer.
On New Year's Eve, Sally attends a party with Jess and Marie while Harry spends the night alone. He begins walking around the city and suddenly has an epiphany. Harry begins running across the city to get to the party that Sally is at. Frustrated, Sally starts to leave the party before midnight and runs into Harry as he enters. Harry declares his love for her. Jaded, Sally tells Harry that the only reason he is saying that he loves her is because he is lonely. Harry quickly lists the many things that he loves about Sally, which causes her to realize that his feelings are genuine. The couple kiss as the New Year arrives. They marry three months later, exactly twelve years and three months after they first met.
Additional Film Information
Rate the Film!
Columbia Pictures released When Harry Met Sally... on July 14, 1989. Rob Reiner directed the film starring Billy Crystal, Meg Ryan, and Carrie Fisher.