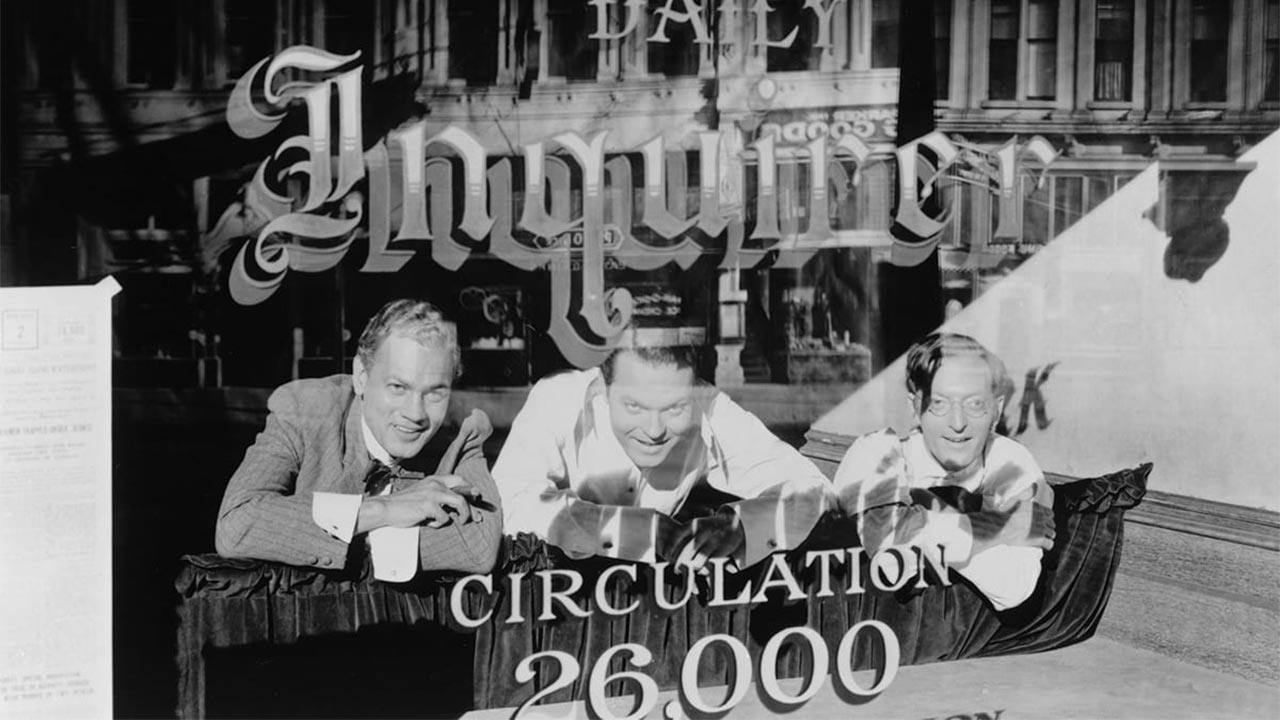 Film and Plot Synopsis
When newspaper baron Charles Foster Kane, one of the richest and most powerful men in America—if not the world—dies, his last words are, "Rosebud." An intrepid reporter digs into his past looking for the meaning of this puzzling statement. Looking closer, he finds evidence of a child torn away from his family to serve Mammon. As an adult, Charles Foster Kane becomes a newspaperman to indulge his idealism. He marries the niece of the man who will become President of the United States. As he gradually assumes more and more power, he loses more and more of his soul. Kane's money and power never brings him happiness. He loses his youthful idealism, as does the America he's a symbol for.
'Citizen Kane' Movie Summary
The summary below contains spoilers.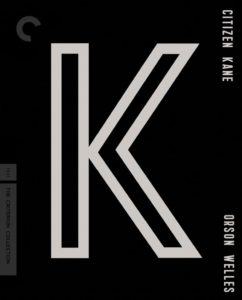 Citizen Kane
begins as Charles Foster Kane dies. He speaks his last word, rosebud, as snow globe slips from his hand and shatters on the floor.
Next, we see a newsreel of Kane's life from the public view. It portrays the man as an incredibly wealthy publisher, with a penchant for seeking attention. Unfortunately, an extramarital affair, with the woman that would become his second wife, keeps him from holding public office; something Kane wants to do. As the reel concludes, a reporter, Jerry Thompson, is tasked with discovering the "real" Charles Kane, particularly by finding the meaning of "rosebud."
Thompson interviews those close to Kane. Initially, Kane's second wife, Susan Alexander Kane, refuses to talk to him. Kane's late guardian, Walter Parks Thatcher, grants Thompson access to his memoirs. Kane's mother retained Thatcher when Kane was just a child. She inherited an abandoned gold mine that turned out to hold enormous wealth. Thatcher moved Kane to another city so his father couldn't use him. Devastated, Kane left with Thatcher.
In time, Kane becomes something of a playboy, and various boarding schools and colleges expel him. Ultimately, he decides to run a newspaper that his trustees buy in a bankruptcy sale. Kane uses the paper as his pet project; sinking one million dollars a year into the paper to keep it afloat.
Initially, Kane sets out to protect the little man, and publishes articles attacking Thatcher's business interests. Furthermore, Kane puts a declaration of his principals on the front page, that he will be honest and protect the interests of the working man. However, the Great Depression sets in, and Kane sells a controlling interest in his now expansive media empire to Thatcher.
Thompson interviews Kane's personal business manager next, Mr. Bernstein. Bernstein remembers Kane fondly, as a playboy and a businessman. He recalls Kane's goal was for his newspapers to have the largest circulation, and to be the most influential newsman in New York. Kane hired away all the best journalists from his primary competitor and used his influence to sell the public on the Spanish-American war, further bolstering his fame and influence. Kane marries, to the niece of the President of the US, Emily Norton.
Next, Thompson interview Kane's estranged best friend, Jedediah Leland. Jedediah tells of how Kane's marriage to Emily fell apart due to his affair with Susan. Kane was running for Governor of New York and was certain to win. The incumbent, however, lures Emily to Susan love nest, where he offers to keep the affair a secret if Kane will drop out of the race.
Kane refuses, accusing the Governor of trying to steal the love of the people away from him. Kane loses Emily, the election, and Jedediah. Reluctantly, Kane accepts Jedediah's transfer request to the Chicago news division.
Kane marries Susan, who desires to be a famous singer. The newspapers, however, refer to Susan as a singer in quotation marks. Perceiving this as a slight, Kane builds an opera house in Chicago, where Susan is the debut singer. Susan is terrible. Kane has his papers write glowing reviews of her performance. Jedediah, however, refuses, and begins to write an honest review before passing out drunk on his typewriter. Kane finds Jedediah, finishes the panning review for him, and fires him. They never speak again.
Later, Thompson interviews Susan. At this point, she's broke and runs a night club. She tells Thompson how Kane forced her to continue performing opera, even as every non-Kane paper lambasts her performances. Later, Kane builds Xanadu for her, a giant, unfinished palace in Florida. Susan is lonely and unhappy at Xanadu, but Kane is deaf to her concerns. Finally, Susan leaves Kane, and he dies alone at Xanadu.
The team of reporters reaches its dead end at Xanadu, and abandons their project after nobody knows what "rosebud" means. Workers stuff many of the possessions Kane hoarded over the years into a furnace for incineration. Kane's childhood sled lands on the flames. As a result, it and its inscription, Rosebud, burn to ashes.
Additional Film Information
Rate the Film!
RKO Radio Pictures released Citizen Kane on September 5, 1941. Orson Welles directed the film starring Orson Welles, Joseph Cotten, and Dorothy Comingore.