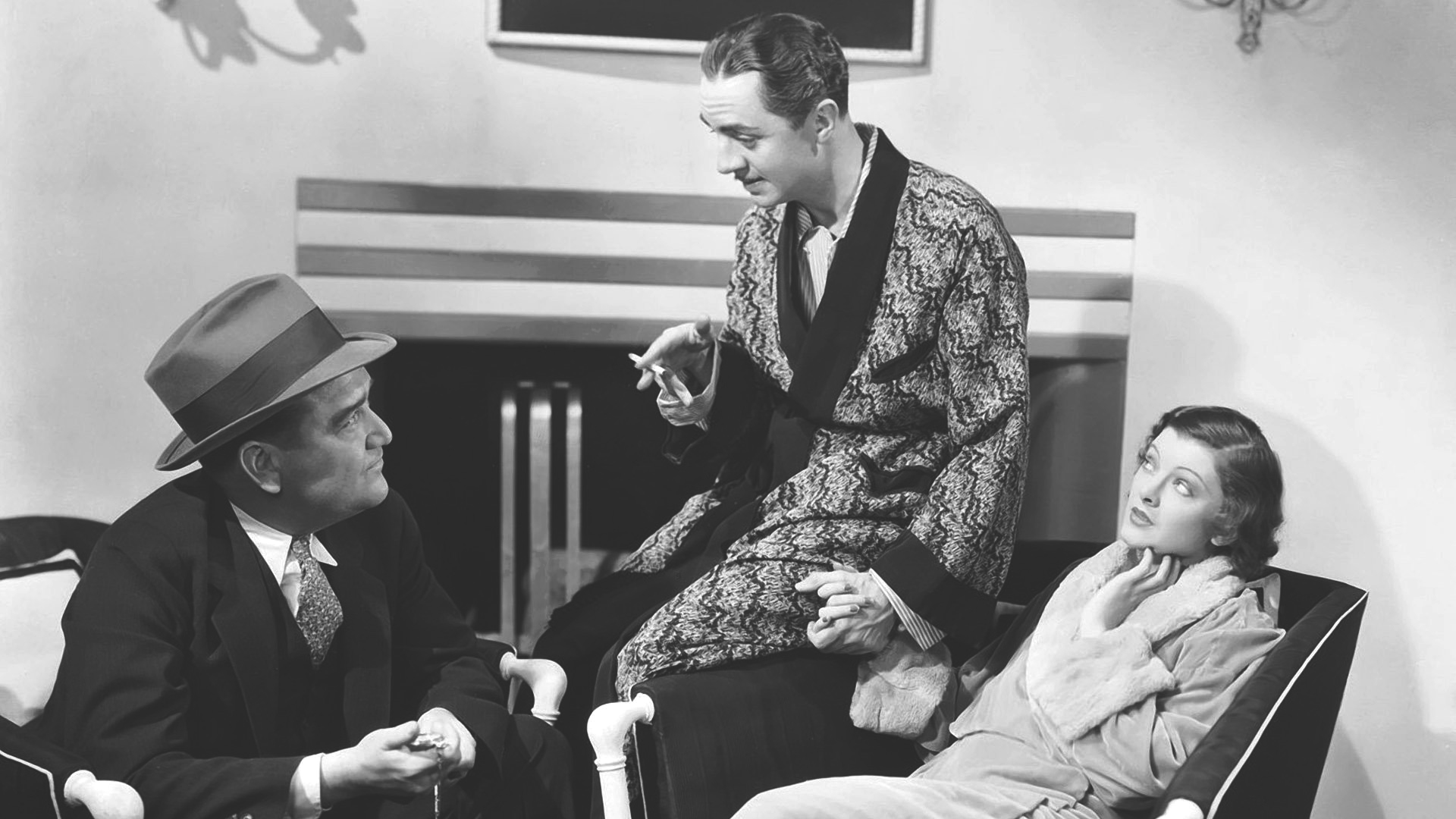 Film and Plot Synopsis
After the eccentric inventor Clyde Wynant disappears, and his mistress turns up dead, Wynant's daughter, Dorothy, asks the former private detective Nick Charles to investigate. With all signs pointing to Wynant committing the crime, Nick isn't terribly interested in the case. However, as the facts reveal themselves, Nick and his wife, Nora, find themselves drawn into the matter.
Buy the Film
The Thin Man [Blu-ray]
15 new from $19.99
4 used from $20.44
Free shipping
as of May 18, 2022 9:10 am
*As an Amazon Associate we earn from qualifying purchases.
'The Thin Man' Movie Summary
The summary below contains spoilers.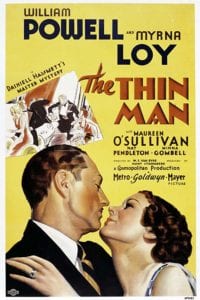 1934's
The Thin Man
is a detective movie about Nick Charles. He's a famous New York sleuth married to an upper-class heiress named Nora. Once hitched, the Nick quits his job, and he and his new bride move to San Francisco for a life of luxury, fun, and constant drinking.
Nick takes Nora back to New York for a quick vacation to visit old friends, but he reluctantly winds up investigating the disappearance of his old friend, Clyde Wynant. He's a suspect in the murder of his girlfriend Julia Wolf and the kidnapping of his ex-wife Mimi's new husband Chris Jorgenson.
Nick learns that nobody has seen Clyde for over 3 months. His lawyer MacCaulay has received phone calls instructing him to give Julia large sums of money, but Julia was allegedly cheating on Clyde AND stealing from him for gangster / boyfriend Joe Morelli.
Clyde's affair with Julia was a godsend for Mimi because it gave her good grounds for divorce…and a perfect way to milk him for more money; especially since her new husband is penniless.
While Clyde's son Gilbert has little use for his family, Clyde's daughter Dorothy is close to him. She's currently engaged to be married to a man named Tommy, but has been having issues with Mimi. She was the first to come to Nick, and ask him help with her father's disappearance.
Mimi saw Julia on the day she died, and was one who found her dead. She recognized the chain in Julia's hand as Clyde's, and took it to blackmail him later. Nick uses Chris' disappearance to coerce Mimi into giving him the chain.
Nick soon has a working theory, and to get evidence to prove it, he takes his terrier, Asta, for an evening walk. While out, he sneaks into Clyde's shop. There he catches a bookkeeper named Tanner, an ex-con he previously arrested years ago, sneaking into the shop too. Asta however finds something better — the dead body of a man under the store's floorboards.
The police examine the corpse's clothes, and conclude the dead body is one of Clyde's enemies named Rosengreen. They release their findings to the reporters, so now all the suspects relax a bit.
Now's the time for Nick to act, so he throws a dinner party, and invites all the suspects to it. The police escort any unwilling invitees to the party, and most of the waiters at the shindig are undercover cops as well. All of the Wynant family are there as well as Mimi, Tommy, Mr and Mrs Jorgenson (the real wife), Joe Morelli, his girlfriend Marion, Tanner, and MacCaulay.
During the dinner, Nick keeps the cocktail glasses full, and the suspense overflowing. He reveals to the group that dead body is actually Clyde's, and the murderer purposely dressed the dead body in the oversized clothes to throw off the police. The murderer and Julia then worked together to steal all of Clyde's money.
Everything was going well until Mimi visited Julia to see about the two of them working together to swindle Clyde out of all his money. The murder then killed Julia out of fear she'd double-cross him. He then threatened Mimi into falsifying her story over having met Clyde, in return for more money.
Nick points out to Mimi that Jorgenson only wanted her money, and never legally divorced his first wife. Thus her marriage to Jorgenson is not valid. That means she is no longer excluded from Clyde's will. Nick then reveals the killer's true identity — Clyde's attorney, MacCauley. He's been embezzling from Clyde for quite sometime, and he murdered both Clyde and Julia when they found out. In a panic, MacCauley takes a shot at Nick with a gun, but Nick punches him out cold.
Now free from this nightmare, Dorothy marries Tommy and the two head off on a honeymoon. Nick, Nora and Asta leave on the train back to San Francisco to take a vacation from their vacation.
Additional Film Information
Rate the Film!
Metro-Goldwyn-Mayer released The Thin Man on May 25, 1934. W. S. Van Dyke directed the film starring William Powell, Myrna Loy, and Maureen O'Sullivan.