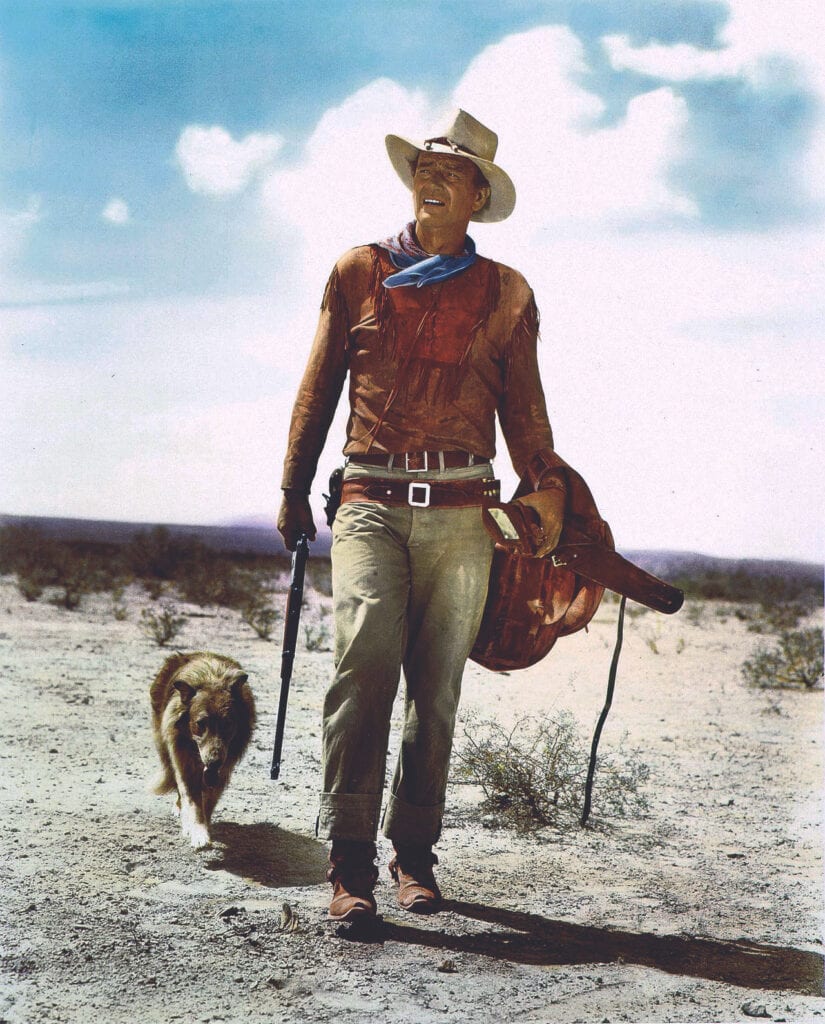 John Wayne was born Marion Mitchell Morrison in Winterset, Iowa on May 26, 1907. While young, his family moved to Southern California where he grew up. After high school, Wayne attended the University of Southern California on a football scholarship. However, after a body surfing accident, he lost that scholarship, and began working for the Fox Film Corporation.
His earliest roles were mostly forgettable small budget films. His first leading role was in Raoul Walsh's The Big Trail (1930). While epic in nature, the film wound up a box-office failure.
After that, Wayne took many leading roles in various B movies—mostly Westerns—without becoming a major name. It wasn't until Wayne's mentor, John Ford, agreed to cast him as the Ringo Kid in 1939's Stagecoach that he became a mainstream star. John Wayne was active for over 50 years in Hollywood.
Wayne's other notable roles include a cattleman driving his herd on the Chisholm Trail in Red River (1948), a Civil War veteran whose niece is abducted by a tribe of Comanches in The Searchers (1956), a troubled rancher competing with a lawyer (James Stewart) for a woman's hand in The Man Who Shot Liberty Valance (1962), and a cantankerous one-eyed marshal in True Grit (1969).
His final screen performance cam in 1976 as an aging gunfighter battling cancer in The Shootist (1976), and made his last public appearance at the Academy Awards ceremony on April 9, 1979.
John Wayne passed away on June 11, 1979 at the age of 72 from stomach cancer.