Blogsville
Top Andy Sidaris Films from the Bullets, Bombs, and Babes Era

A
ndy Sidaris was an American
television and film director, film producer, actor, and screenwriter
. He's best known for his
Bullets, Bombs, and Babes
or
Bullets, Bombs, and Boobs
series of B-movies produced between 1985 and 1998 which employed many Playboy
Playmates
and Penthouse
Pets
. We rank Andy Sidaris' films from worst to best on today's list. Let us know if you agree or not in the comments below.
12) L.E.T.H.A.L. Ladies: Return to Savage Beach (1998)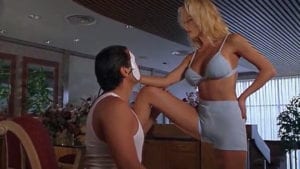 In L.E.T.H.A.L. Ladies: Return to Savage Beach, the L.E.T.H.A.L. Agency successfully deploys a deep space crime-detection satellite while undercover Agent Ava watches on from the KSXY Radio station in Hawaii. Back at the Agency's headquarters, a woman disguises herself as a pizza delivery driver, and infiltrates the building. She manages to steal a floppy disk with information about the location to a mythical treasure. This will lead to the ladies' return to Savage Beach to find the treasure before the villains can. This time however, the L.E.T.H.A.L. Agents will have the help of an old foe named "Warrior" to assist. Can Agents Cobra and Tiger succeed in their treasure hunt against Rodrigo Martinez and his deadly band of ninjas?
11) Day of the Warrior (1996)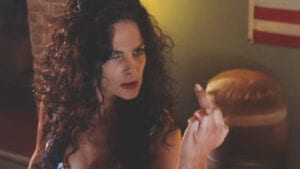 In the Day of the Warrior, an unknown enemy has once again breached poor L.E.T.H.A.L. Agency's Headquarters. The thief manages to managed to break into their computer system, and tamper with classified documents about the Agency's agents. The man behind this cyber attack is none other than a former CIA Agent named the "Warrior". These days, he's a powerful criminal/entrepreneur whose business dealings encompass pornography, smuggling, and the white slave trade. With the list of all the undercover agents' identities in his dirty little hand, Commander Willow Black and her agents, Tiger and Cobra, must take out this villain and his evil underground network before it's too late! Listen to our film review.
10) The Dallas Connection (1994)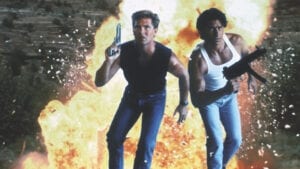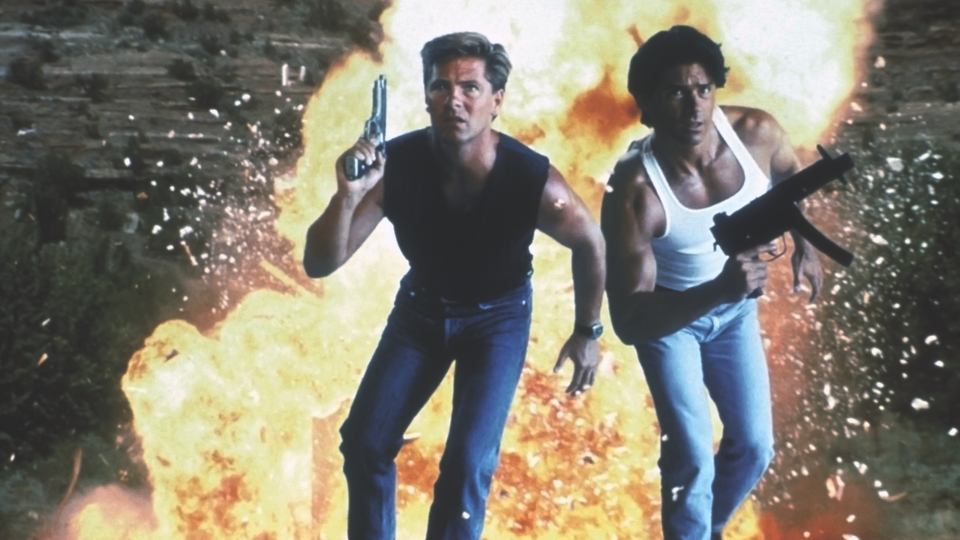 In The Dallas Connection, someone is assassinating esteemed scientists throughout the world before a major scientific convention in Dallas, Texas. All that is known is that the killings have something to do with the upcoming International World Arms Removal project. It's a big, sophisticated, state-of-the-art satellite which can detect any weapon, big or small, under any weather condition. After scientist Antonio Morales fears he's the next target, he asks for the Agency's protection. Special Agent Samantha Maxx is up for the challenge, but can Ms. Maxx stop the Black Widow and her assassins? Read the full summary and listen to our film review.
9) Guns (1990)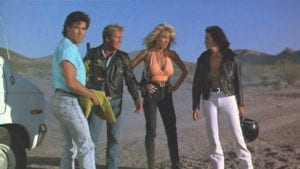 In Guns, Juan Degas aka Jack of Diamonds is an arms dealer who wants to smuggle Chinese weapons into South America through Hawaii. He creates a diversion in Las Vegas, Nevada that lures L.E.T.H.A.L. Agents Donna, Nicole, and Shane there; leaving Hawaii totally defenseless. However, things turn personal when Lethal Agents kill Degas' girlfriend and he kidnaps Donna's mother. Whose guns will eventually win the day in this Las Vegas battle royale with lots of cheese? Read the full summary, listen to our film review, and add the movie to your collection today!
8) Enemy Gold (1993)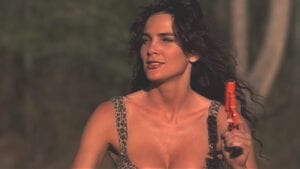 In Enemy Gold Agent Dixon suspends three of his agents, Chris Cannon, Mark Austin, and Becky Midnite. So, they go camping in the Big Pines Forest of Texa. Once there, the three stumble upon Quantrell's gold that Confederate soldiers stole back in the Civil War. The crime lord Santiago and his side wench, Jewel Panther, are in league with Dixon. They plan to take out the agents, and get that enemy's gold! Read the full summary and listen to our film review.
7) Picasso Trigger (1988)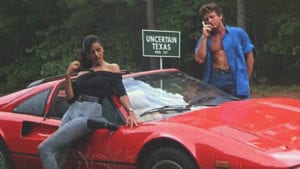 Picasso Trigger begins in Paris when some unknown assassin kills the underworld kingpin Alejandro Felipe Salazar aka Picasso Trigger. This sets off a series of revenge murders of L.E.T.H.A.L. agents at the hands of Miguel Ortiz and his men in an overall effort to take control of Salazar's empire. Travis Abilene, Donna, and Taryn must bare their bodies to uncover the dirty, dirty underbelly of this organization to stop Ortiz and his men, but will a surprise reveal at the end ruin everything the L.E.T.H.A.L. agents have uncovered? Read the full summary, listen to our film review, and add the movie to your collection today!
6) Do or Die (1991)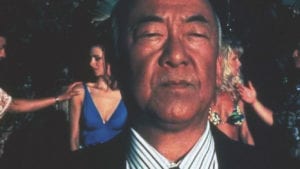 Do or Die introduces us to the Mr. Miyagi impersonating gangster named Kane who plots to take out the United States Stock Exchange. He has two men kidnap Federal Agents, Donna and Nicole, and tells them he will send twelve of his best assassins in teams of two to kill the girls starting at noon the next day. He secretly plants a homing device on Donna's watch, and sets them free. From Molokai to Las Vegas to Louisiana, and Dallas, the girls fight off the assassins with help from Lucas and his team of B-movie Avengers. Read the full summary, listen to the film review, and add the movie to your collection today!
5) Fit to Kill (1993)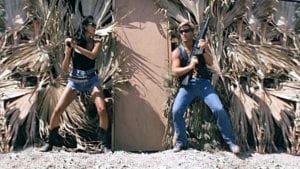 In Fit to Kill, Kane is back at it again, and he's out for even more revenge; both on Lethal Agent Donna, and the villainous Mr. Chang. We meet the contract killer named Blu Steele who shows up to kill Kane on the orders of another gangster named Po. However, Kane is expecting her, and the attempt fails. Instead, Kane hires old Blu to help with his aforementioned revenge. Back in Hawaii, Donna and Nicole are ordered to protect Mr. Chang at a party where he will return an Infinity Stone called the Alexa Diamond to the Russian people after it was stolen in WWII. However, Kane will steal it from Chang. Po will steal it from Kane, and Donna will finally steal it from Po. But will anyone be able to stop Blu Steele and her remote control helicopter from killing Donna? It's Anchor's away in this B movie bonanza. Read the full summary and listen to the film review.
4) Savage Beach (1989)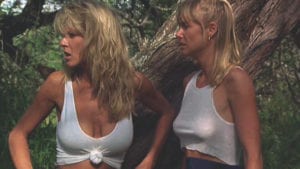 Savage Beach begins as Donna and Taryn bust a drug ring. After which, they receive a call from Shane Abilene to fly an emergency package of vaccines and medical supplies from Molokai, Hawaii to Knox Island in the South Pacific. Meanwhile, in Honolulu, Philippine representative, Rodrigo Martinez, convinces U.S. Naval Captain, John Andreas to use a government satellite to locate a sunken Japanese ship filled with gold that they stole from the Philippines during World War II. When a tropical storm forces Donna and Taryn to land their plane on a remote island during their return trip back to Molokai, they find an old samurai warrior living there for decades, a newly arrived Martinez, Andreas, and their gorilla fighters.. When the gold is discovered, wacky chaos ensues, and the girls save the day. Never call them bimbos. Read the full summary, listen to our film review, and add the movie to your collection today!
3) Hard Hunted (1993)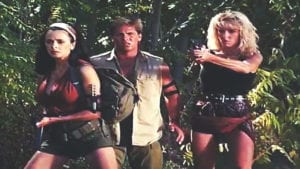 In Hard Hunted, the infamous gangster named Kane is back, but this time, Roger Morre's son, Geoffrey, plays him. Kane plans to sell a nuclear trigger that's secretly hidden in a jade Buddha to the highest bidder. However, after Lethal agent Mika steals it, Kane sends his assassin, Raven, to retrieve it. This leads to Mika dying in front of Donna and Nicole in Sedona, Arizona, and then to Donna being kidnapped and losing her memory. Will the girls finally take out Kane, or will he get his revenge against the Lethal agents. Read the full summary and listen to the film review.
2) Malibu Express (1985)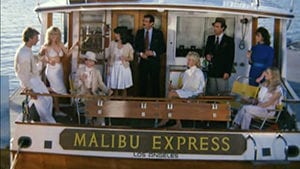 In Malibu Express, Cody Abiliene is a semi-successful private dick who can't shoot straight. When he's hired to solve the murder of Contessa Luciana's husband, he jumps at the chance. However, Abilene soon uncovers a case of espionage, blackmail, and murder. There's lots of hot bodies under suspicion in the original BBB film. Read the full summary, listen to our film review, and add the movie to your collection today!
1) Hard Ticket to Hawaii (1987)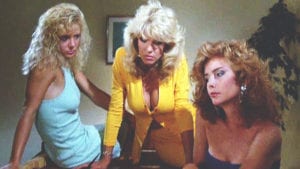 Hard Ticket to Hawaii begins when a drug cartel murders two police officers on a private Hawaiian island. On another island, Agency agents, Donna and Taryn, stumble upon a delivery of diamonds intended for the drug lord Seth Romero. It's his cartel that has just killed the officers, and now he's ready to kill the girls to get them back! Soon other Agency operatives are called in to take down Romero, the cartel, and a horrendously toxic snake! Read the full summary, listen to our review, and add the movie to your collection today!