Blogsville
MHM's Top Films of the Last Decade from 2010-2019
It's time for our list of top films of the last decade. While we consider 2020 to be the last year of the current one, it seems most people out there are ending it with 2019 and making their lists now. Since we cave in to peer pressure very easily, we are jumping on the bandwagon to release our list of top films now too.
We polled our team of podcasters to come up with this very unscientific list. Actually, a few of these top films one podcaster picked showed up on another's worst list—Birdman, we are talking about you. Without further ado, here's our list of top films from 2010 to 2019 arranged in alphabetical order by year. Let us know your picks in the comments section at the bottom as well.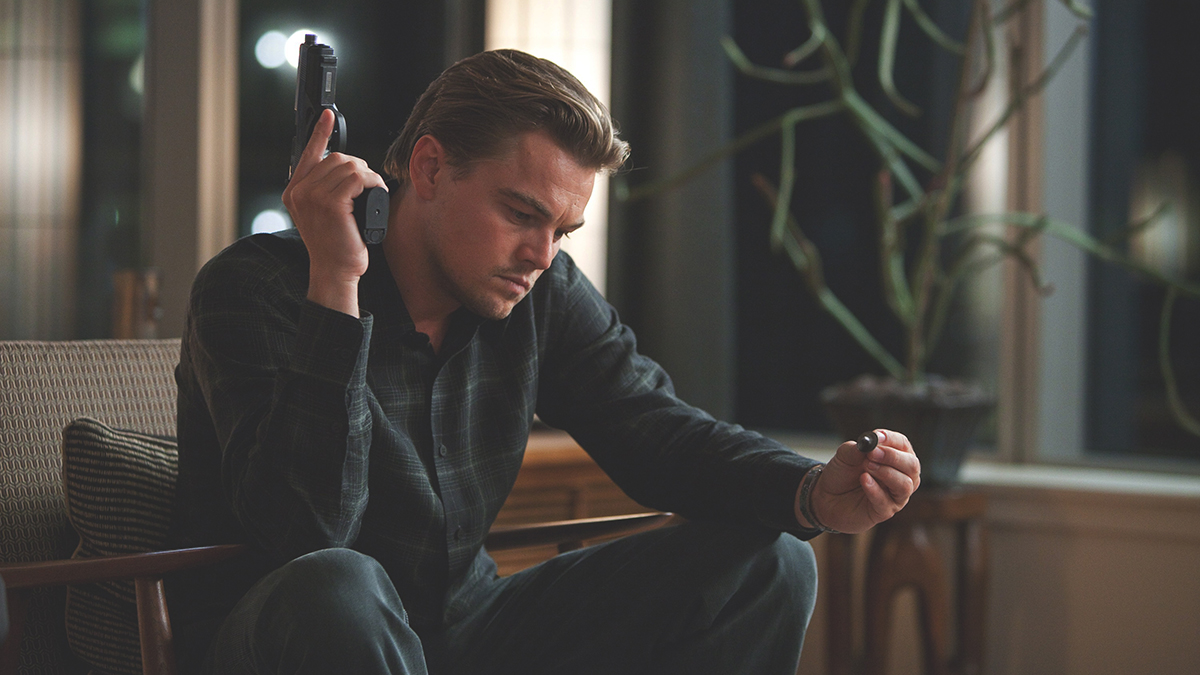 Inception (2010)
Christopher Nolan's Inception stars Leonardo DiCaprio, Joseph Gordon-Levitt, and Ellen Page. This film revolves around a thief who steals corporate secrets through the use of dream-sharing technology.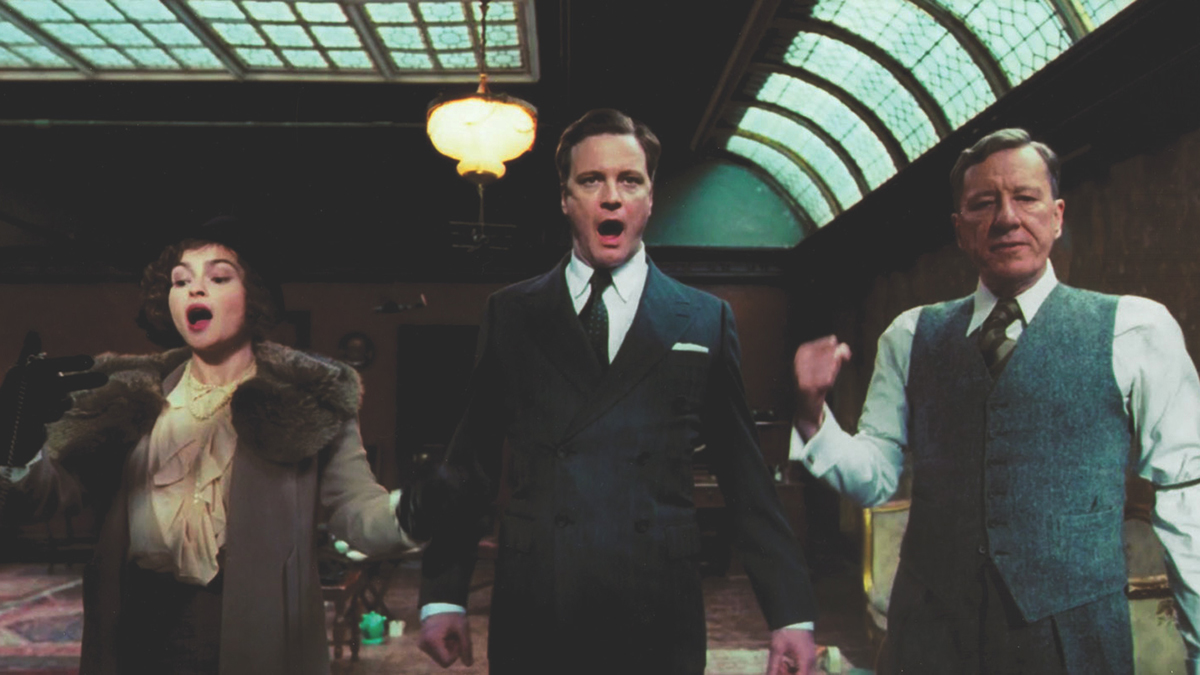 The King's Speech (2010)
Tom Hooper's The King's Speech stars Colin Firth, Geoffrey Rush, and Helena Bonham Carter. It's the story of King George VI beginning with his impromptu ascension to the throne of the British Empire in 1936. Also along for the ride is his speech therapist who helped the unsure monarch overcome his stammer.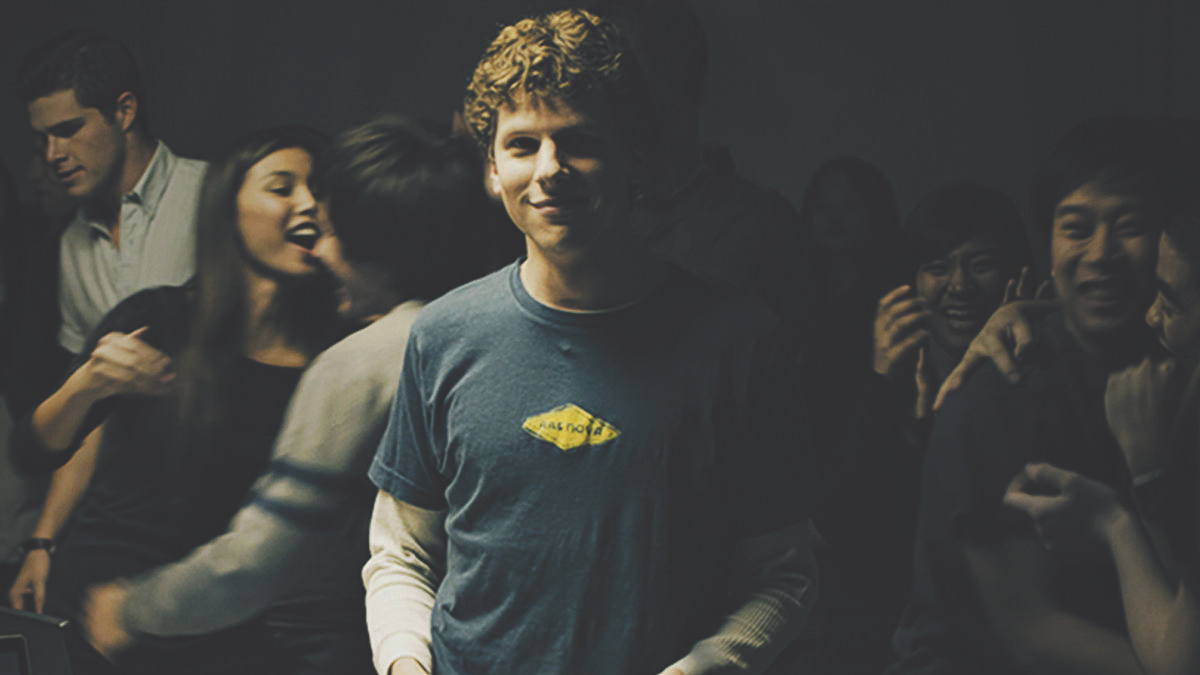 The Social Network (2010)
Based on Ben Mezrich's book, The Social Network stars Jesse Eisenberg, Andrew Garfield, and Justin Timberlake. It delves into the life of Harvard student Mark Zuckerberg as he creates the social networking site that would become known as Facebook. Some twins sue Zuckerberg, claiming he stole their idea, and a co-founder as well who Zuckerberg later squeezed out of the business.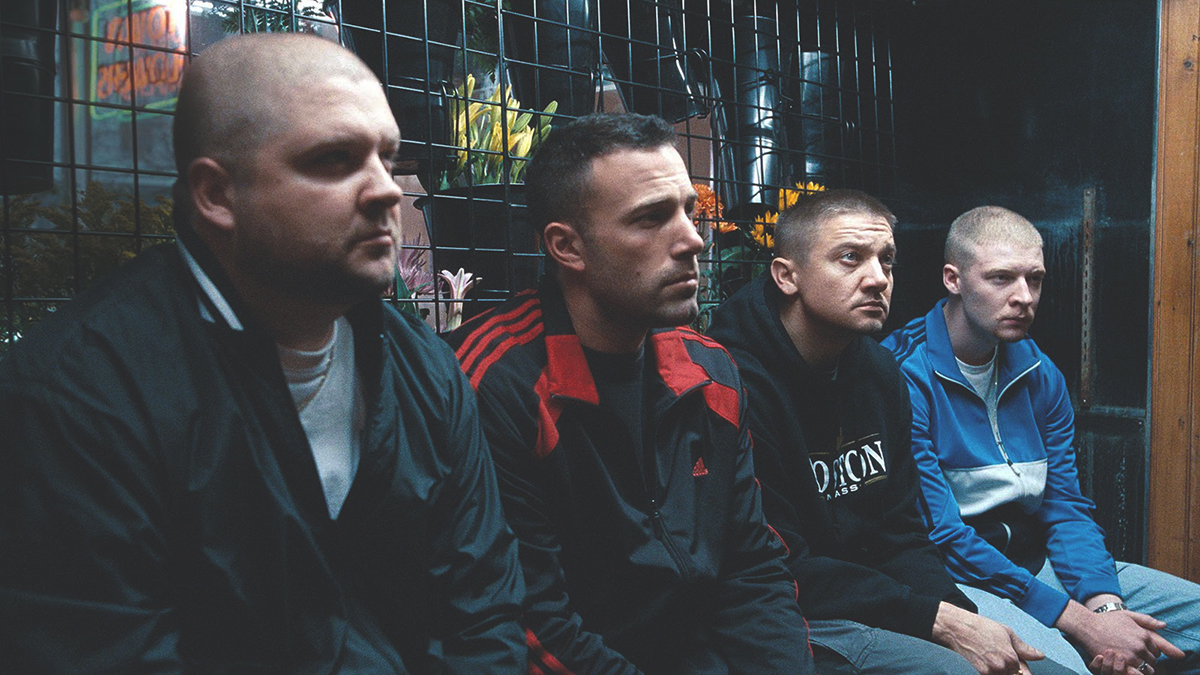 The Town (2010)
Ben Affleck's The Town stars Ben Affleck, Jeremy Renner, and Jon Hamm. As a lifelong thief plans his next job, he tries to balance his feelings for a bank manager connected to one of his earlier heists, as well as the F.B.I. Agent looking to bring him and his little gang to justice.
Read the full summary, and listen to our film review.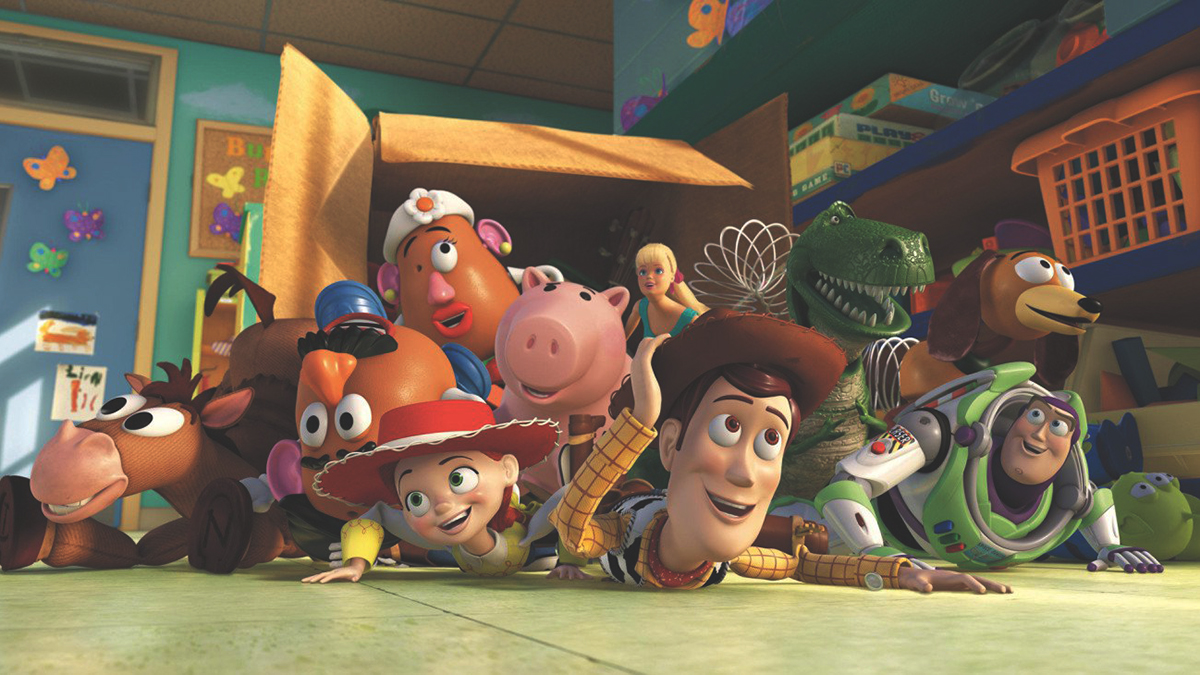 Toy Story 3 (2010)
Pixar's Toy Story 3 stars the voice work of Tom Hanks, Tim Allen, Joan Cusack to name a few. In it, the toys mistakenly wind up at a day-care center instead of Andy's attic right before he leaves for college. It's up to Woody to convince the other toys that they weren't abandoned and to return home safe.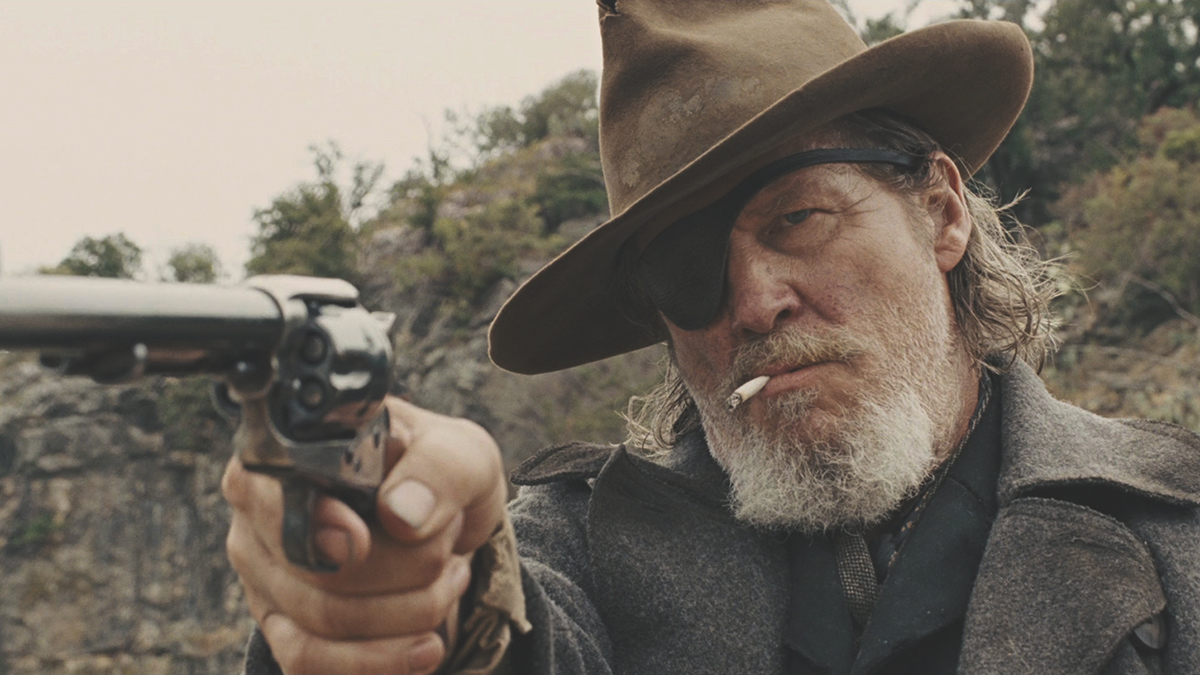 True Grit (2010)
Ethan Coen and Joel Coen's remake of the John Wayne classic, True Grit starring Jeff Bridges, Matt Damon, Hailee Steinfeld. The film is about a stubborn teenager who enlists the help of a tough U.S. Marshal to track down her father's murderer.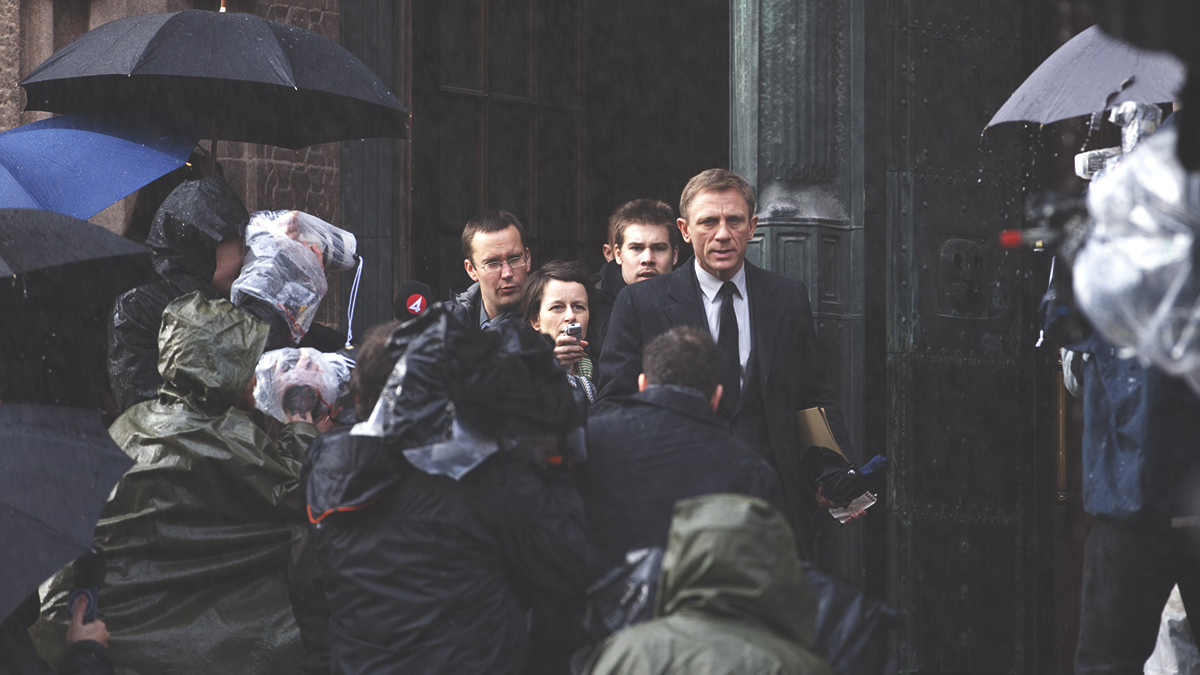 Girl with the Dragon Tattoo (2011)
David Fincher's Girl with the Dragon Tattoo stars Daniel Craig, Rooney Mara, and Christopher Plummer. Lisbeth Salander, a young computer hacker, aids journalist Mikael Blomkvist track down a woman who's been missing for forty years.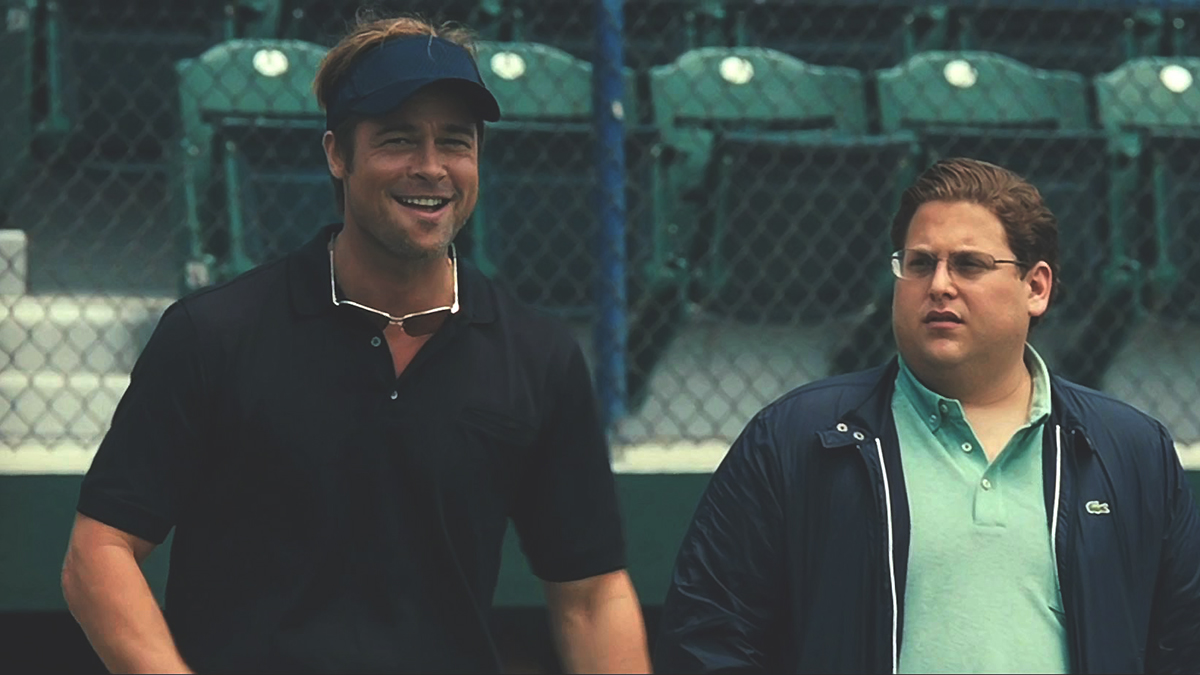 Moneyball (2011)
Bennett Miller's Moneyball stars Brad Pitt, Robin Wright, and Jonah Hill. Billy Beane is the Oakland A's general manager, and he successfully assembles a baseball team on the cheap using computer-generated analytics to decide on which new players to acquire.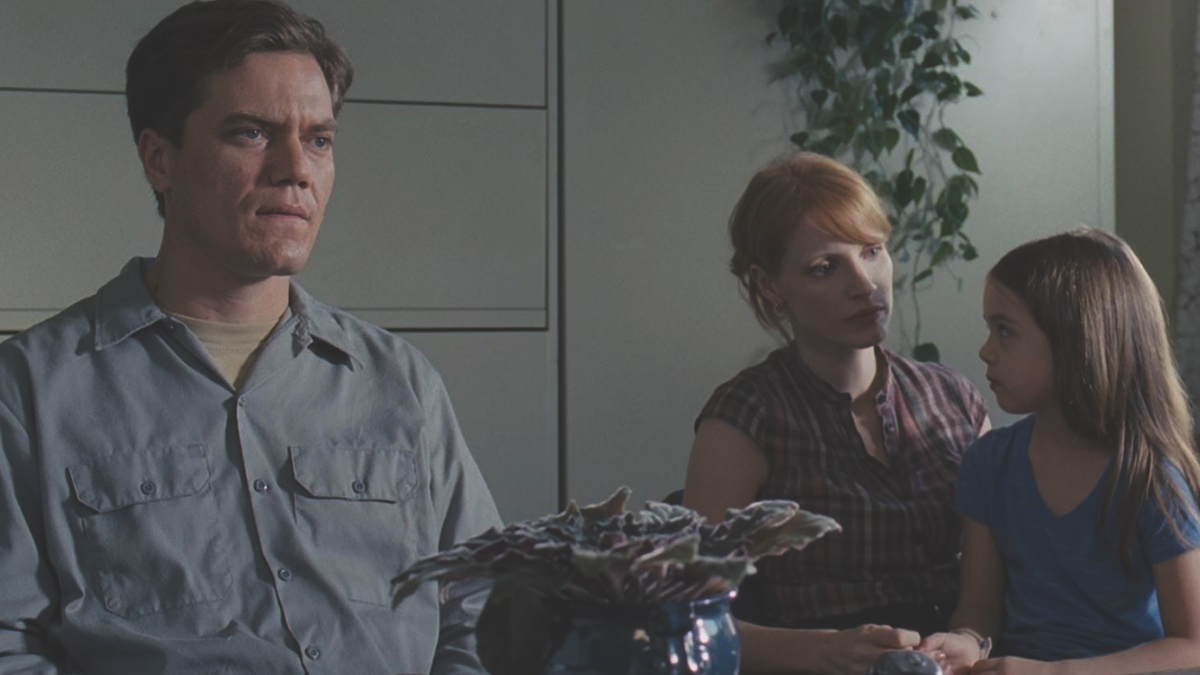 Take Shelter (2011)
Jeff Nichols's Take Shelter stars Michael Shannon, Jessica Chastain, and Shea Whigham. After a young husband has a series of apocalyptic visions, he questions whether to shelter his family from a coming storm or to shelter them from himself.
Read the full summary, and listen to our film review.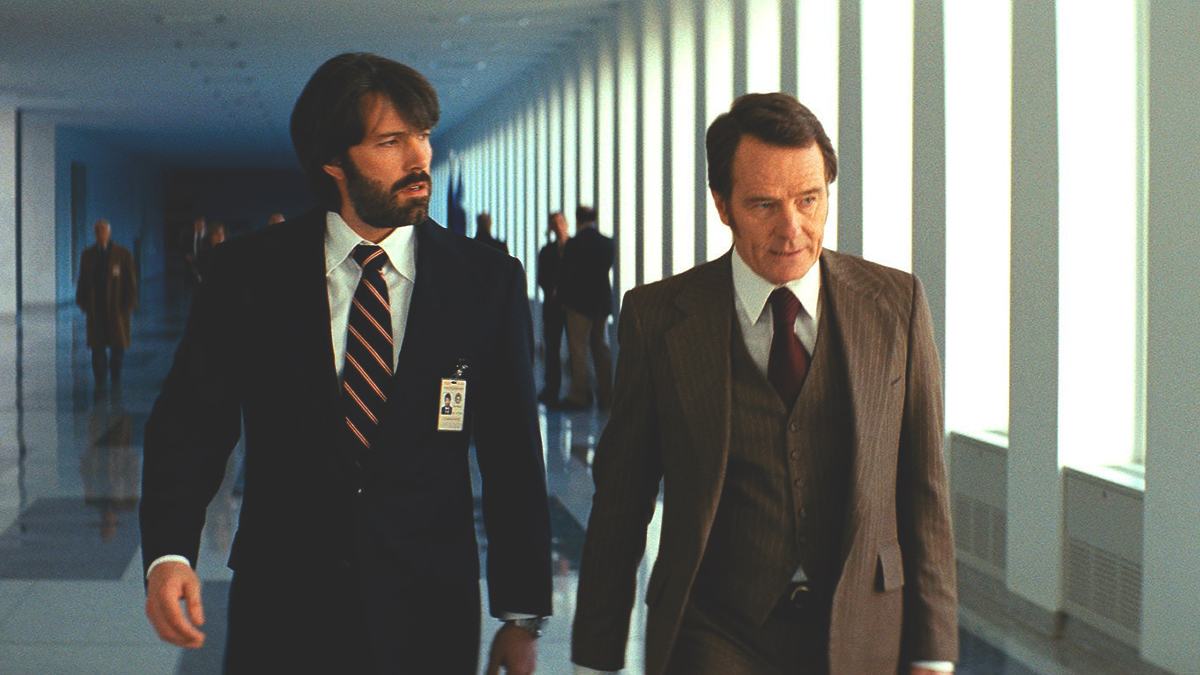 Argo (2012)
Ben Affleck's Argo starring Ben Affleck, Bryan Cranston, John Goodman. While acting under the cover of a Hollywood producer scouting a location for a science fiction film, a CIA agent launches a dangerous operation to rescue six Americans in Tehran during the U.S. hostage crisis in Iran in 1979.
Read our film review.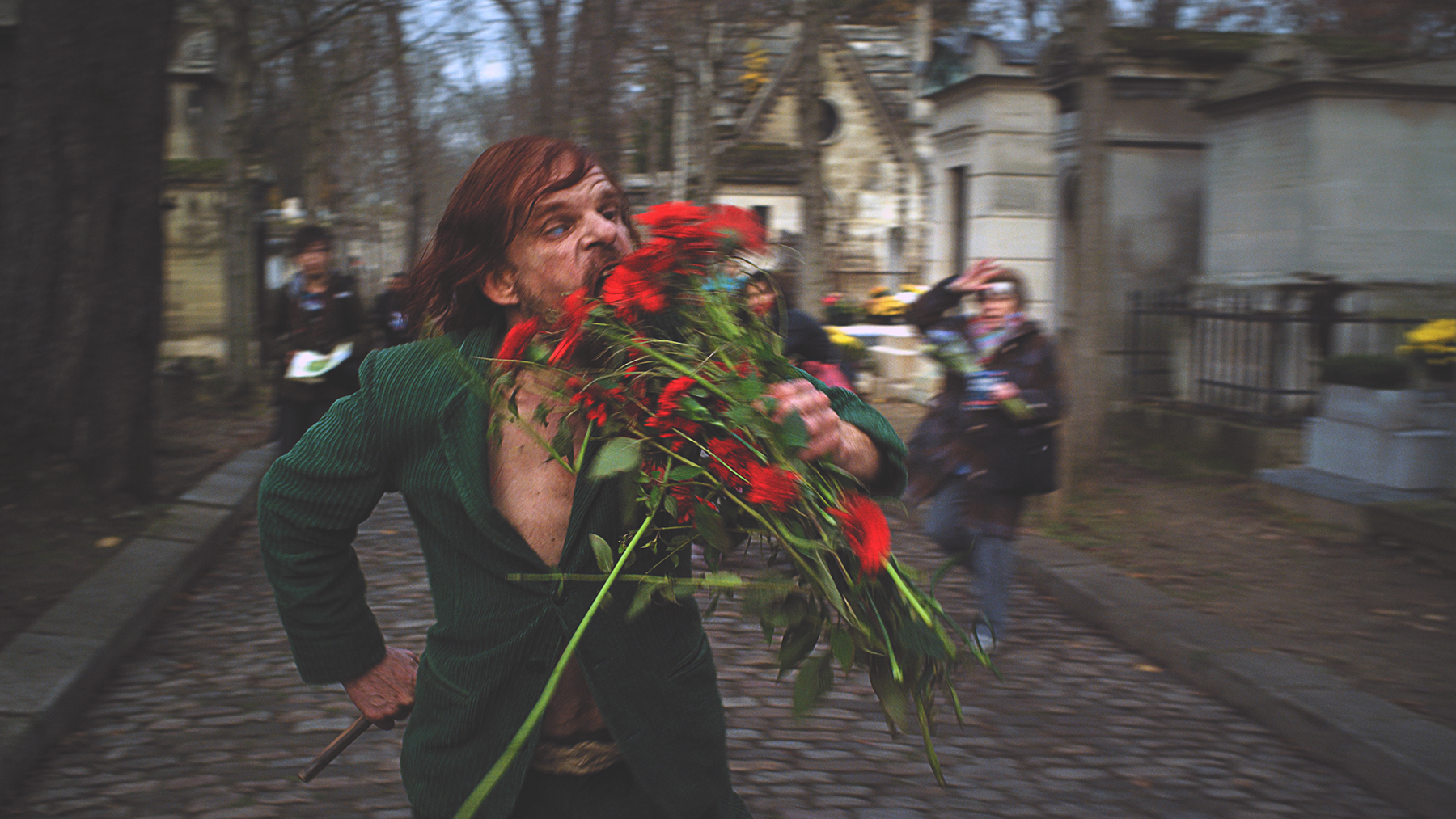 Holy Motors (2012)
Leos Carax's French film, Holy Motors starring Denis Lavant, Edith Scob, and Eva Mendes. In the span of time from dawn to dusk, we live the shadowy life of a mystic man named Monsieur Oscar.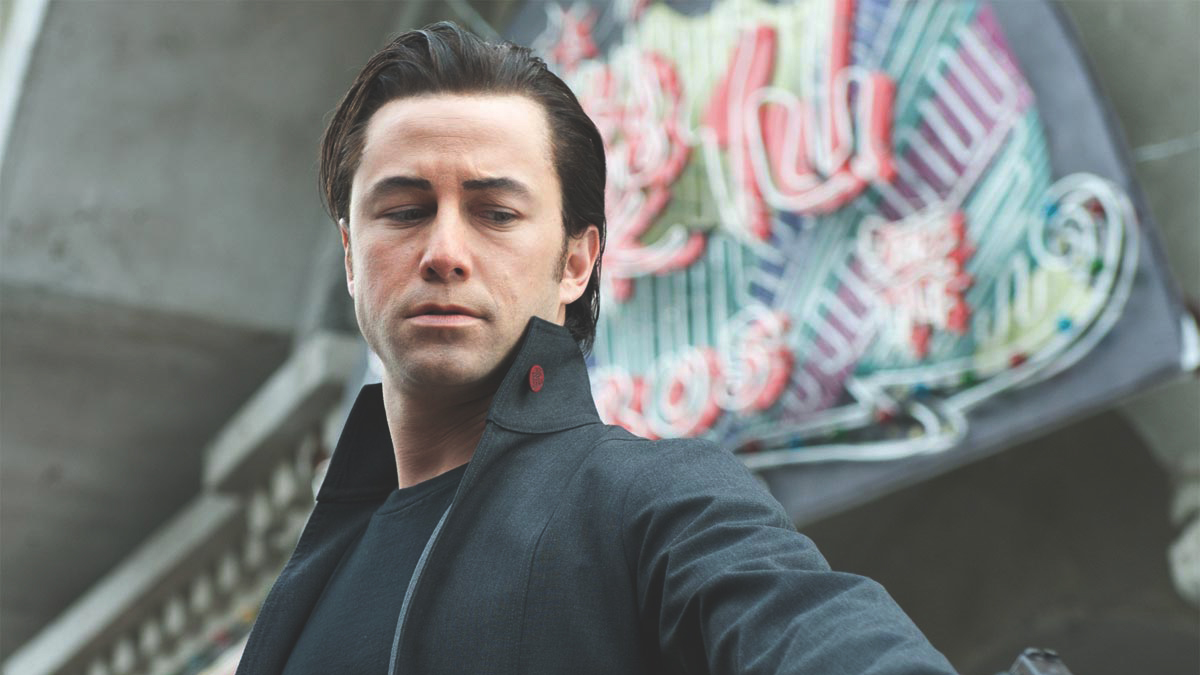 Looper (2012)
Rian Johnson isn't all The Last Jedi, you know. His 2012 film, Looper stars Joseph Gordon-Levitt, Bruce Willis, and Emily Blunt. It takes place in 2074 where mob hits revolve around sending an assassin into the past to take out the target. Joe is one such looper, and he knows that one day his future self will be sent back for him to kill. When this day comes, the Joe's are ready for one another. The two struggle, trying to evade capture and also attempting to fulfill their own personal agendas.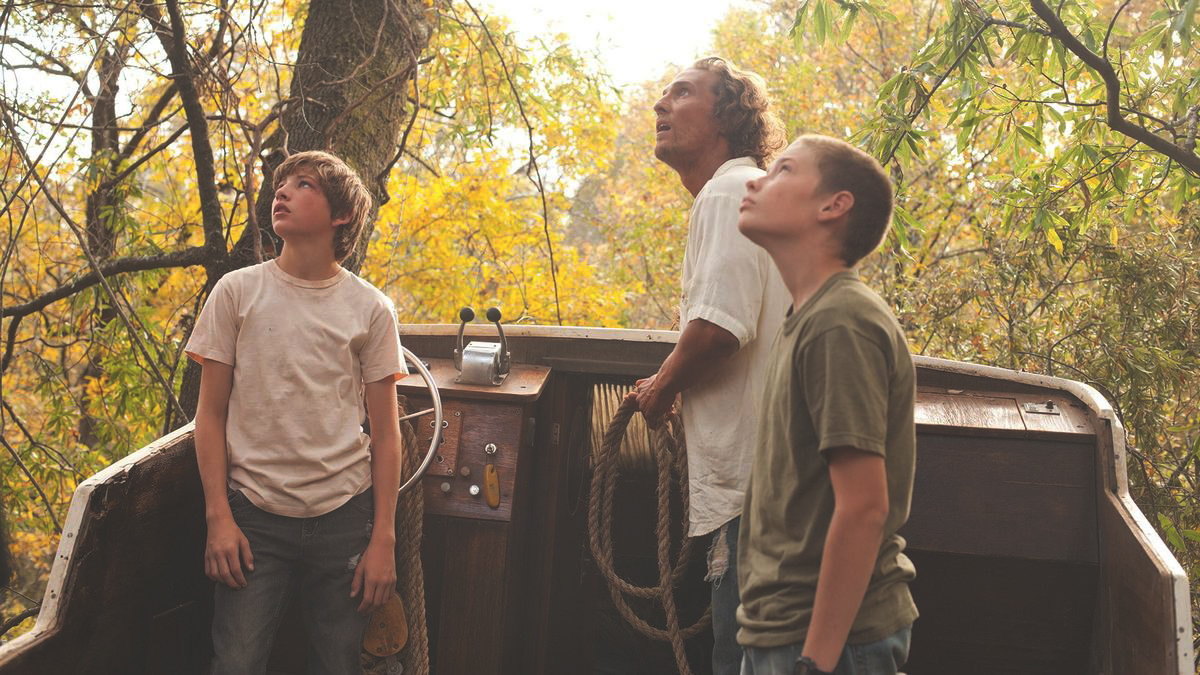 Mud (2012)
Jeff Nichols flings some Mud, and brings Matthew McConaughey, Tye Sheridan, and Jacob Lofland along for the ride. When two young boys encounter a fugitive, they form a pact to help him evade vigilantes hot on his trail. Along the way, they will try to reunite him with his true love.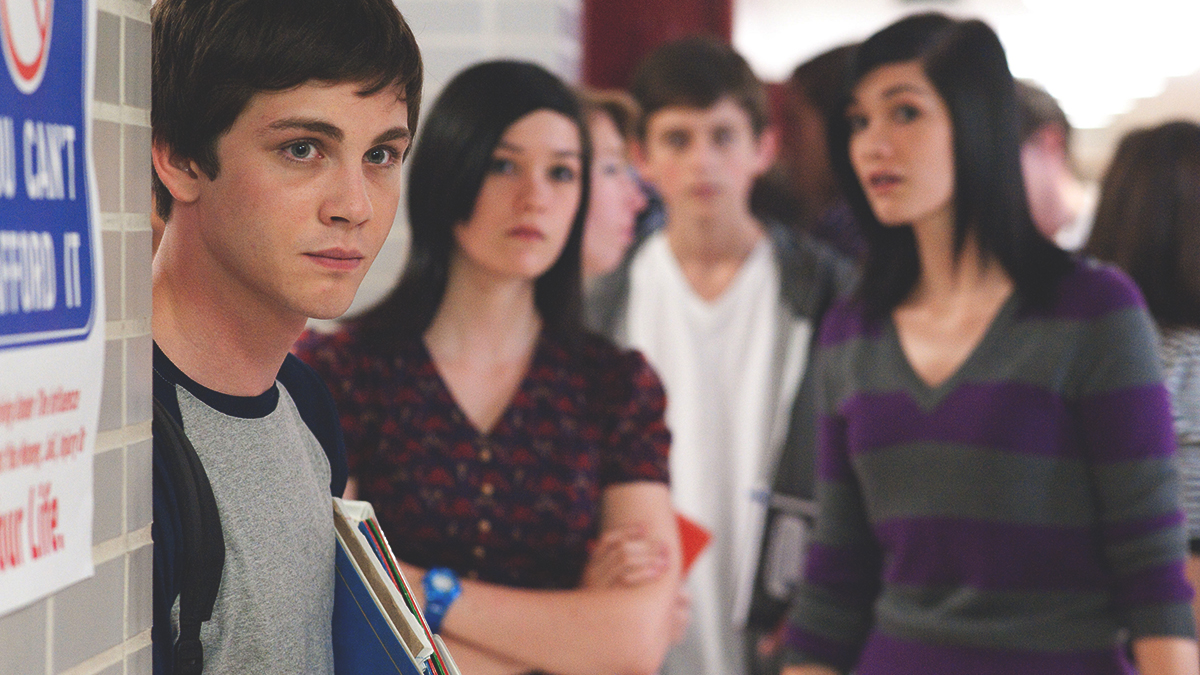 The Perks of Being a Wallflower (2012)
Stephen Chbosky's book, The Perks of Being a Wallflower, comes to the big screen starring Logan Lerman, Emma Watson, and Ezra Miller. Two seniors take an introvert freshman under their wings to show him a bit of the real world.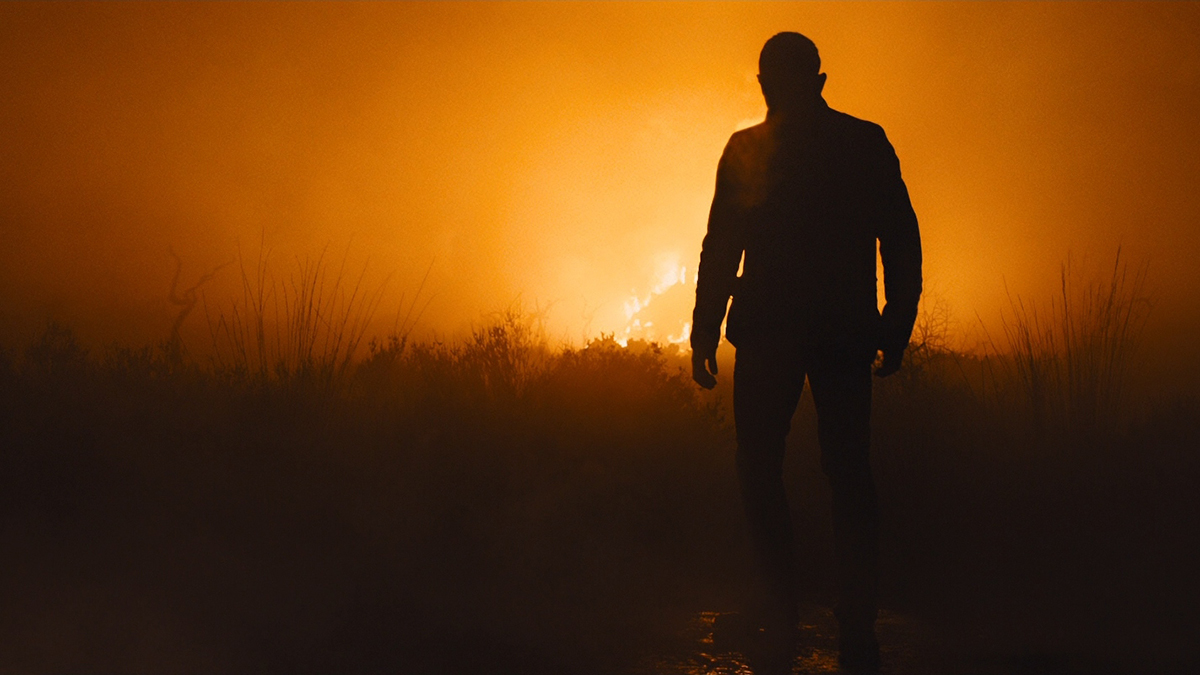 Skyfall (2012)
Sam Mendes brings Bond, James Bond back in 2012's Skyfall. Daniel Craig, Javier Bardem, and Naomie Harris star in this film to test Bond's loyalty to M as her not-so-glorious past comes back to haunt her. After MI6 comes under attack, 007 tracks down and destroys the threat, but it comes at a personal the cost.
Read the full summary, and listen to our film review.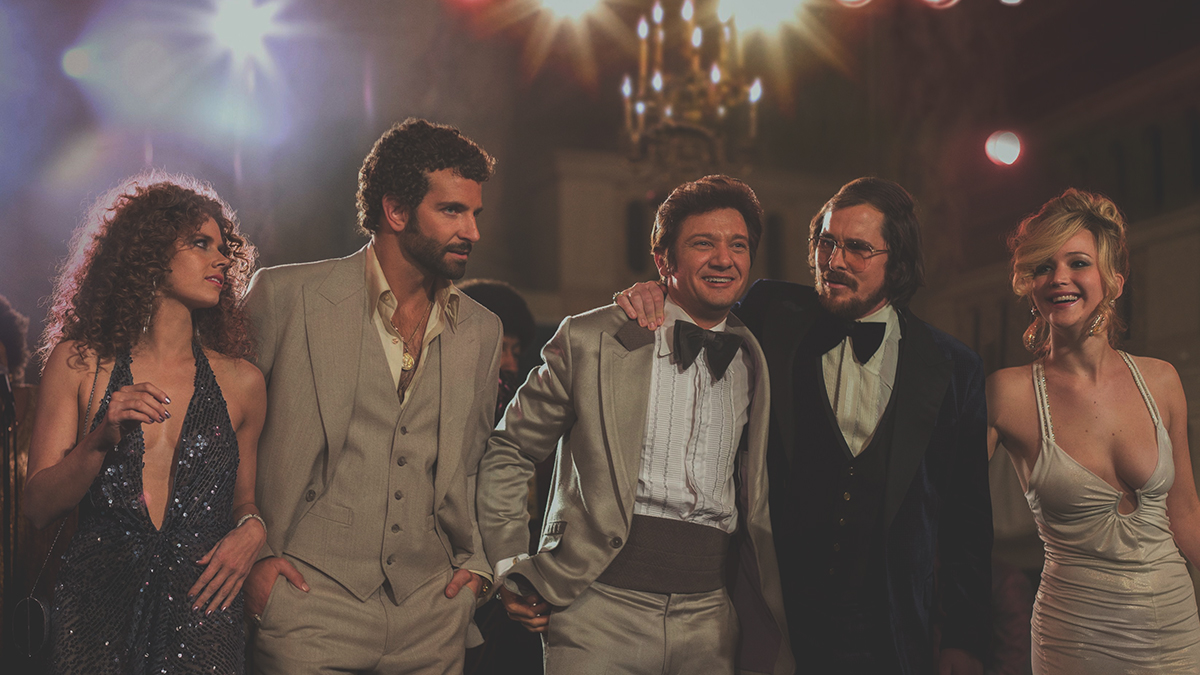 American Hustle (2013)
David O. Russell give us an American Hustle. Christian Bale, Amy Adams, and Bradley Cooper star in this film about a con man named Irving Rosenfel and his seductive partner Sydney Prosser. Forced to work for a wild F.B.I. Agent, Richie DiMaso, he pushes the two into a world of Jersey powerbrokers and the Mafia.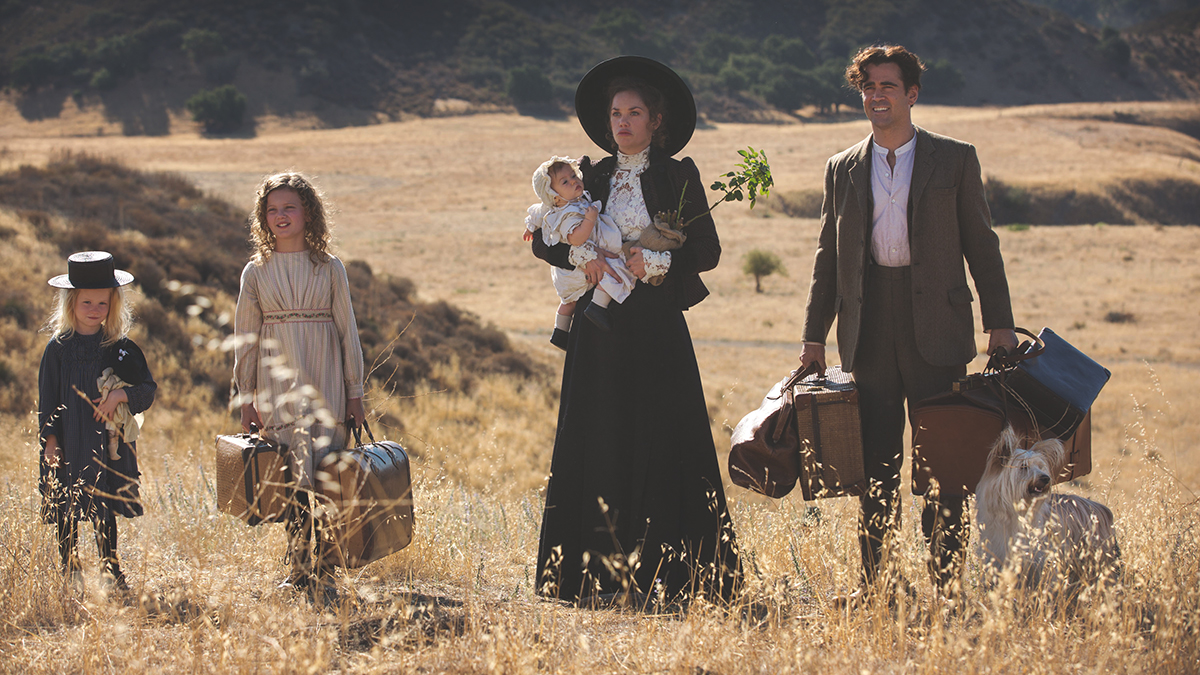 Saving Mr. Banks (2013)
John Lee Hancock's Saving Mr. Banks stars Emma Thompson, Tom Hanks, and Annie Rose Buckley. In the film, Author P.L. Travers reflects on her childhood after a chance meeting with Walt Disney because he wants to adapt her Mary Poppins books for the big screen.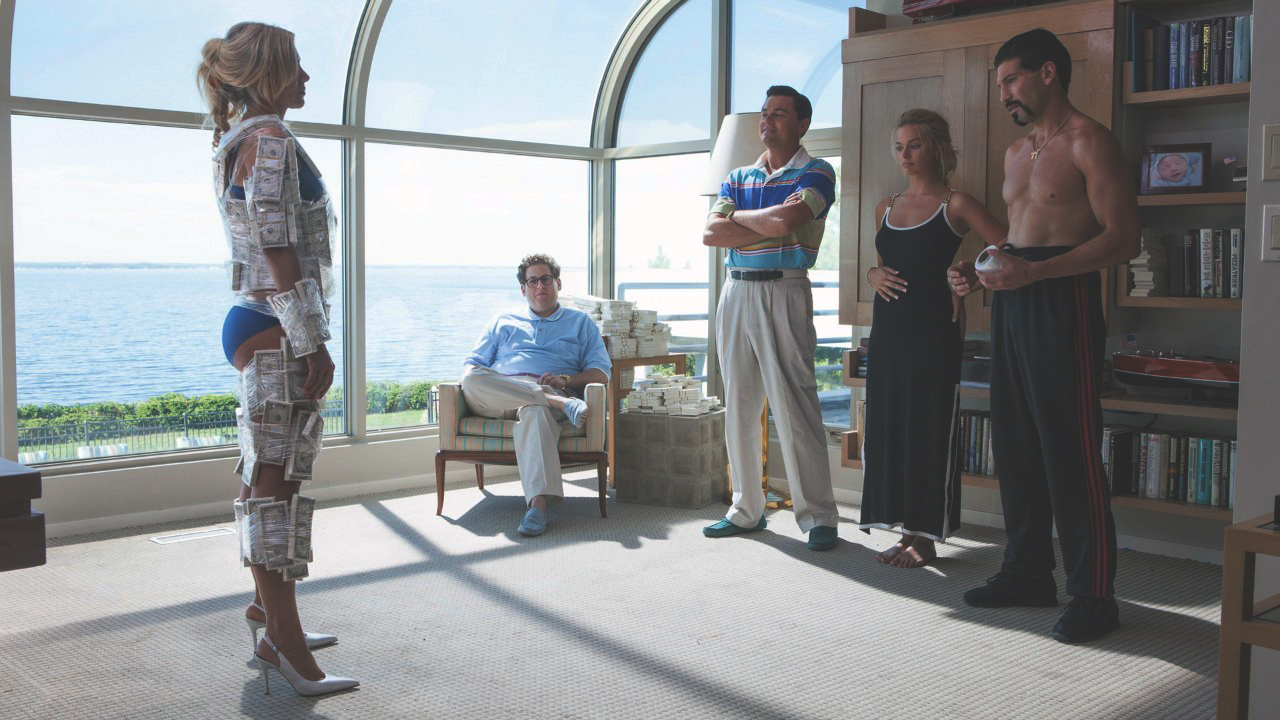 The Wolf of Wall Street (2013)
Martin Scorsese brings the true story of Jordan Belfort to life in 2013's The Wolf of Wall Street; starring Leonardo DiCaprio, Jonah Hill, and Margot Robbie. The film chronicles Belfort's rise to a wealthy stock-broker as he lives the high life even as the federal government investigates him for crime and corruption.
Read the full summary.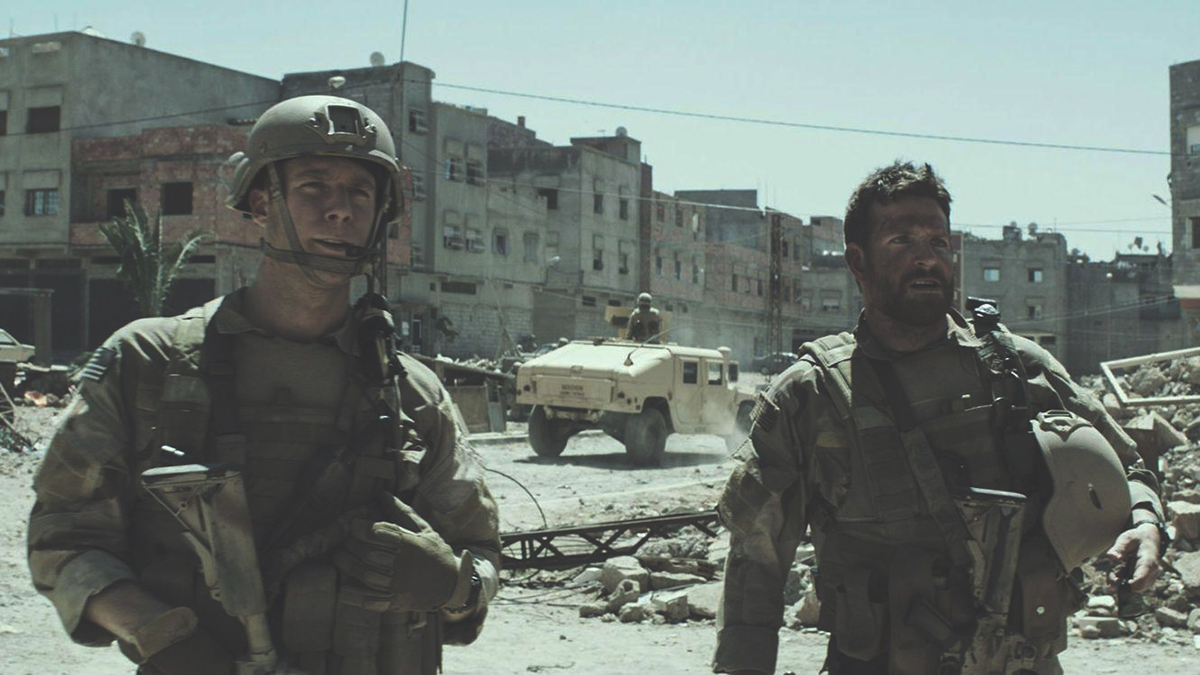 American Sniper (2014)
Clint Eastwood tells the story of Chris Kyle, a Navy S.E.A.L. sniper whose pinpoint accuracy saved countless lives on the battlefield in 2014's American Sniper. Bradley Cooper, Sienna Miller, and Kyle Gallner star in this film where Chris finds himself back home with his wife and kids after four tours of duty. Unfortunately, it's not that easy for him to leave the war behind.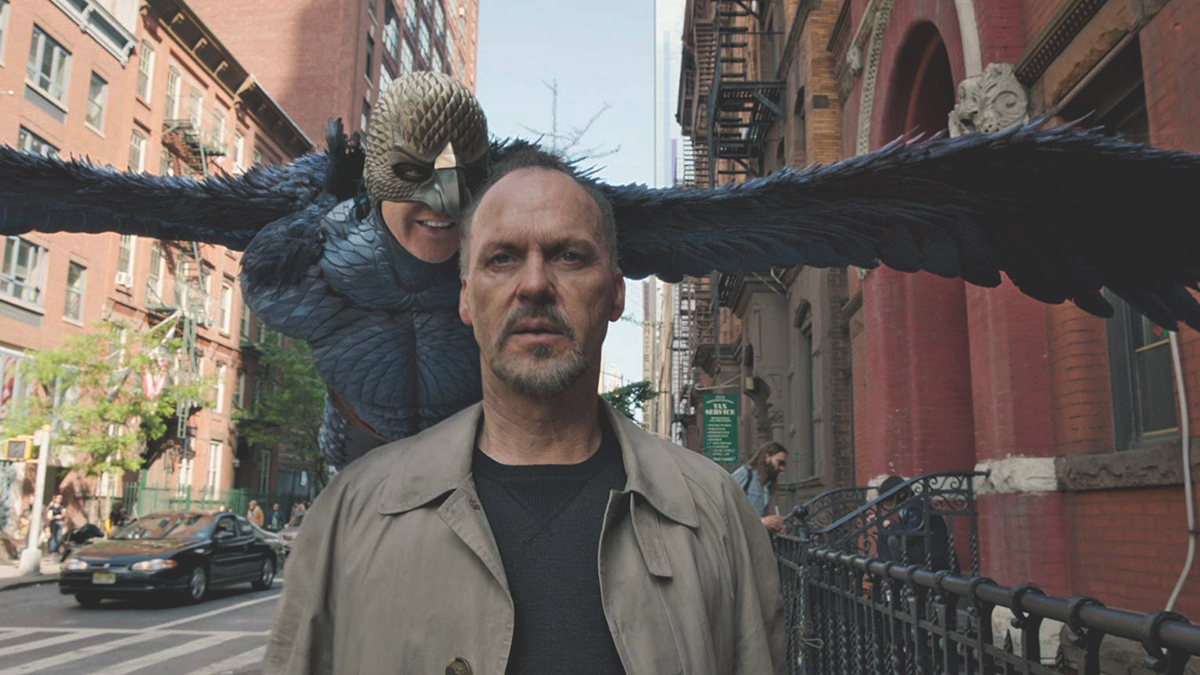 Birdman or (The Unexpected Virtue of Ignorance) (2014)
Alejandro G. Iñárritu's Birdman or (The Unexpected Virtue of Ignorance) stars Michael Keaton, Zach Galifianakis, and Edward Norton. In it, a washed-up actor known for a superhero role writes, directs, and stars in a Broadway production in an attempt to revive his fading career.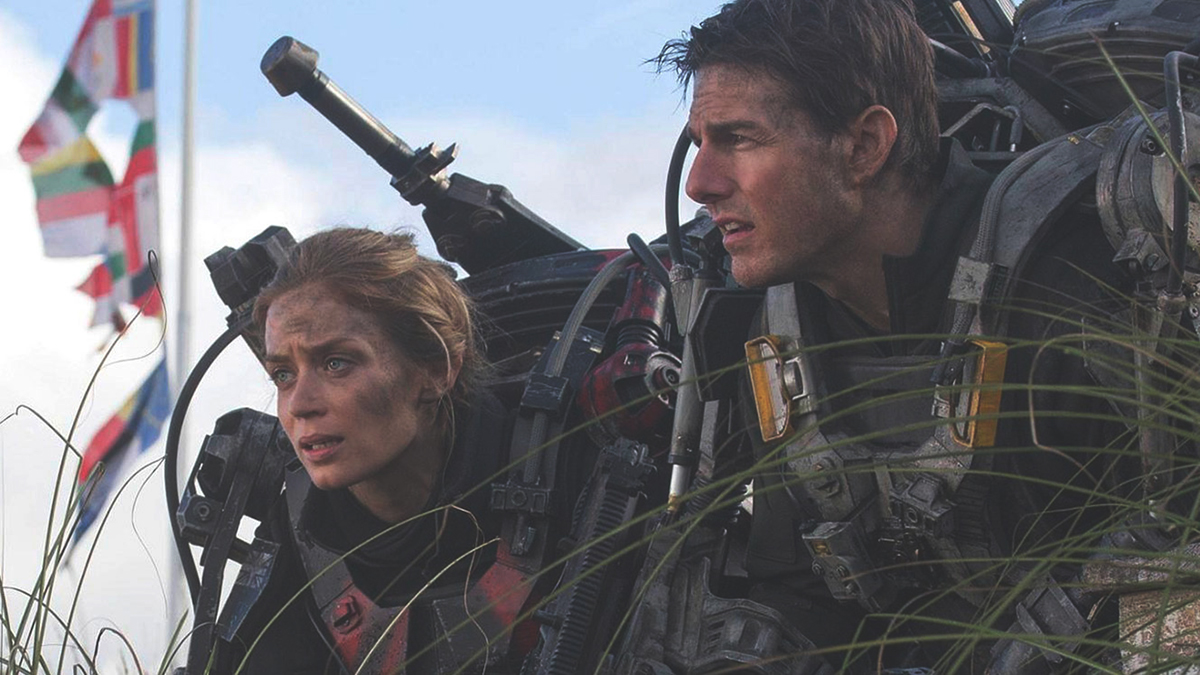 Edge of Tomorrow (2014)
In Edge of Tomorrow, Tom Cruise is a soldier fighting aliens. His day restarts every time he dies so he lives the same one day over and over again. Doug Liman directs the film starring Tom Cruise, Emily Blunt, and Bill Paxton.
Read our film review.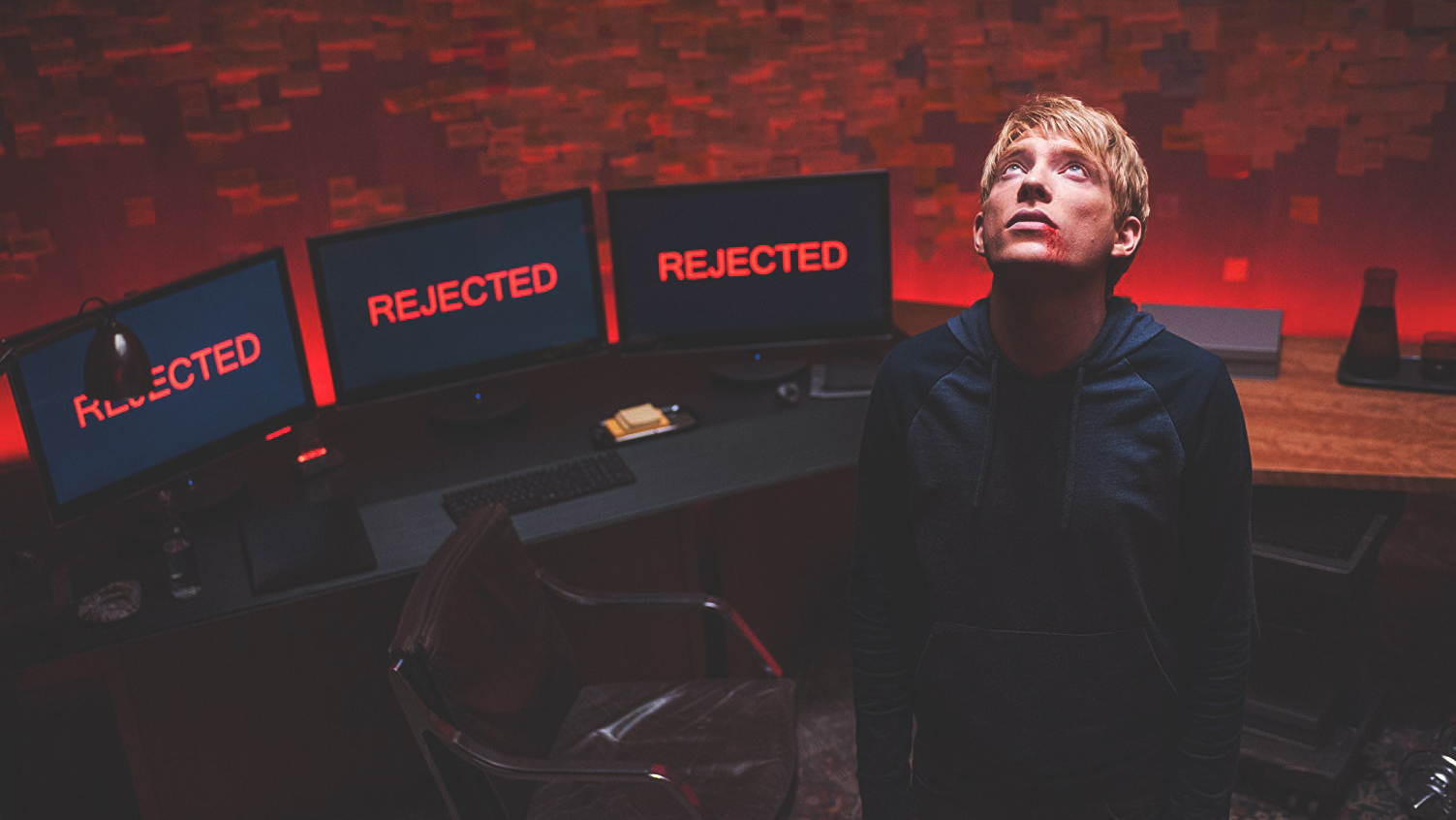 Ex Machina (2014)
Alex Garland's Ex Machina stars Alicia Vikander, Domhnall Gleeson, and Oscar Isaac. After a young programmer is selected to participate in a ground-breaking experiment in synthetic intelligence, he falls under the spell of a highly advanced humanoid A.I. Things don't go well from there.
Read the full summary.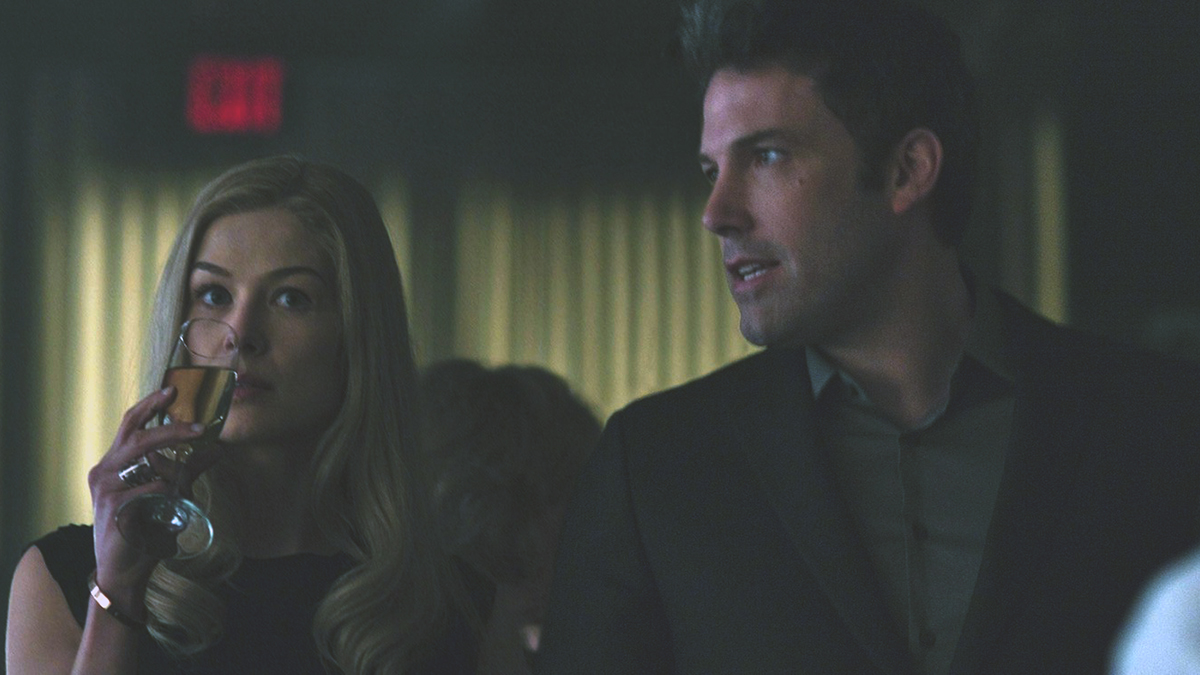 Gone Girl (2014)
David Fincher's Gone Girl stars Ben Affleck, Rosamund Pike, and Neil Patrick Harris. After a man's wife disappears, media scrutiny turns against him when many suspect he's not so innocent.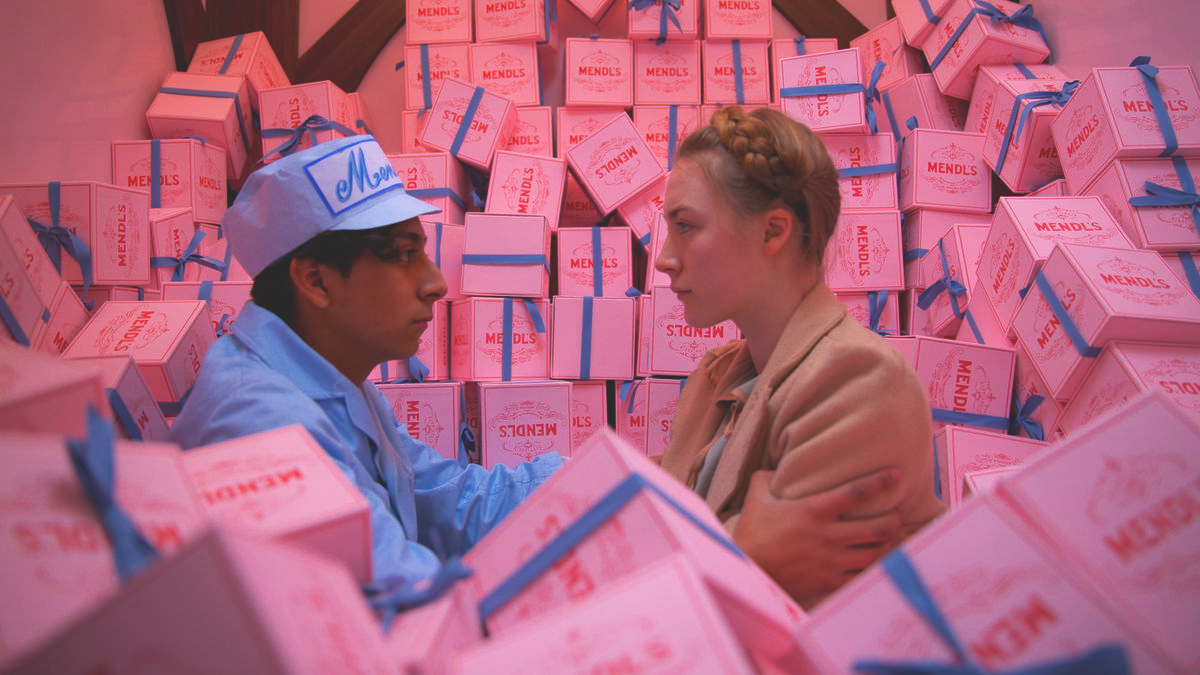 The Grand Budapest Hotel (2014)
Wes Anderson's The Grand Budapest Hotel is based on Stefan Zweig's writings. Starring an alstar cast including Ralph Fiennes, F. Murray Abraham, and Mathieu Amalric, the film cronicles the adventures of Gustave H. He's a legendary concierge at a famous hotel from the fictional Republic of Zubrowka. His exploits take place between the first and second World Wars, and a lobby boy named Zero Moustafa becomes his most trusted friend.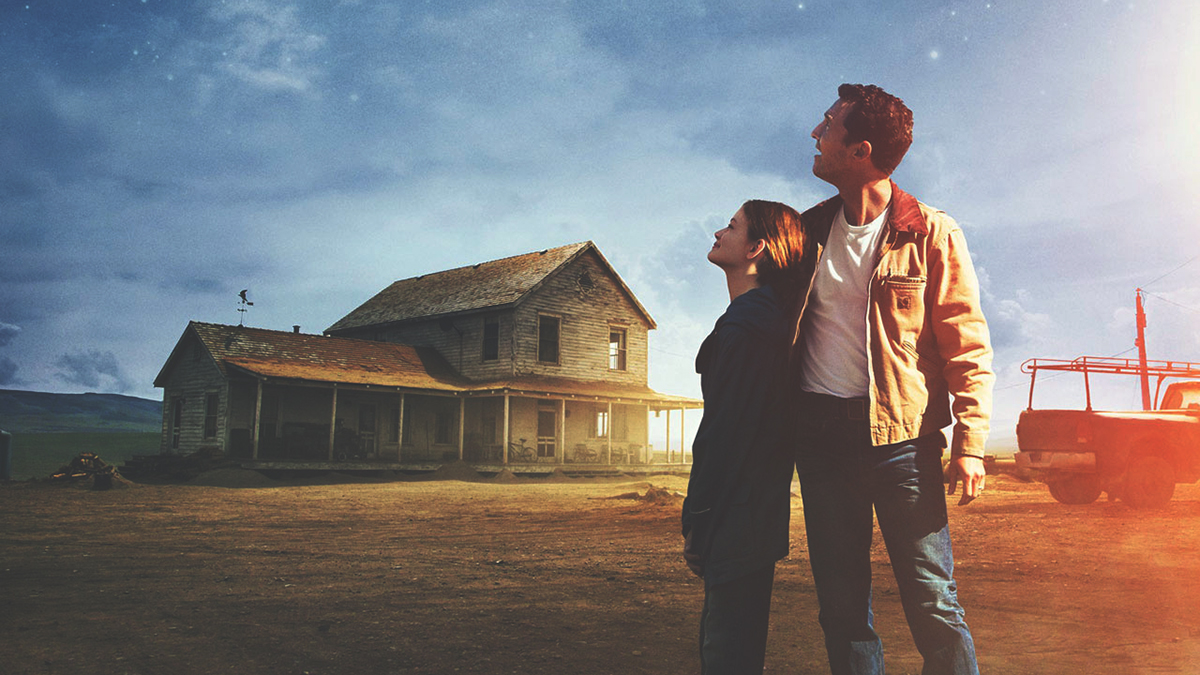 Interstellar (2014)
Christopher Nolan's Interstellar stars Matthew McConaughey, Anne Hathaway, and Jessica Chastain. The film revolves around a team of explorers traveling through a wormhole in space in an attempt to ensure humanity's survival.
Read the full summary, and listen to the film review.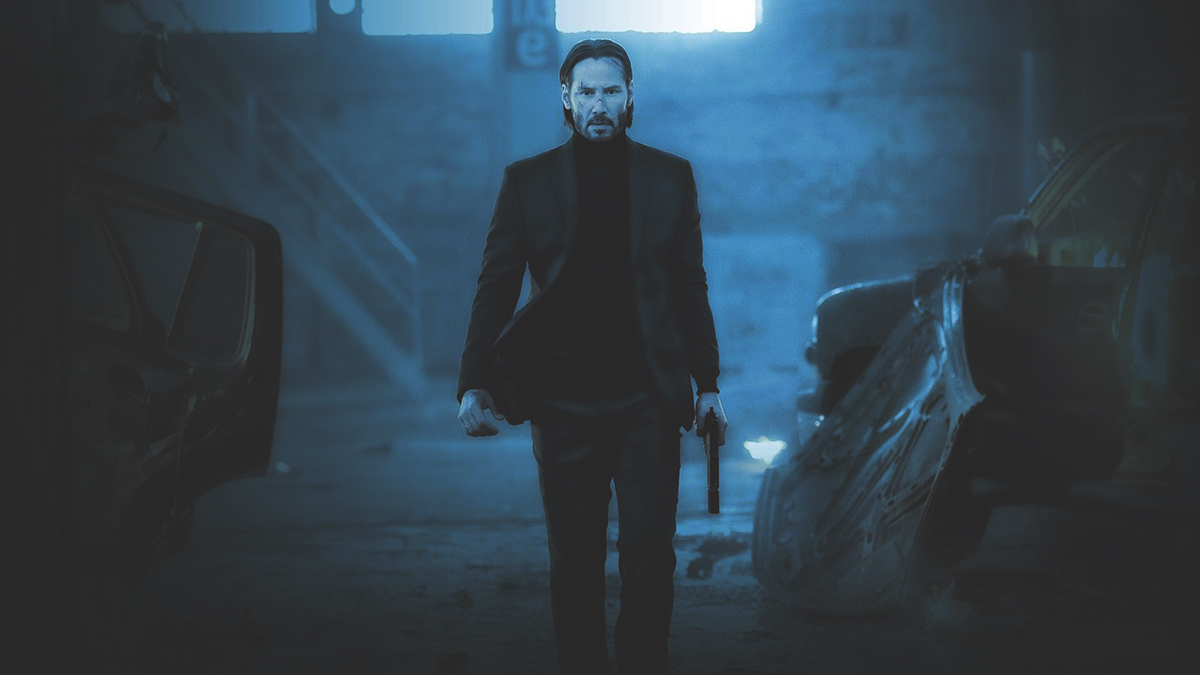 John Wick (2014)
Chad Stahelski's John Wick sees Keanu Reeves as an ex-hit-man who comes out of retirement to track down the gangsters that killed his dog and took everything from him. The film also stars Michael Nyqvist and Alfie Allen.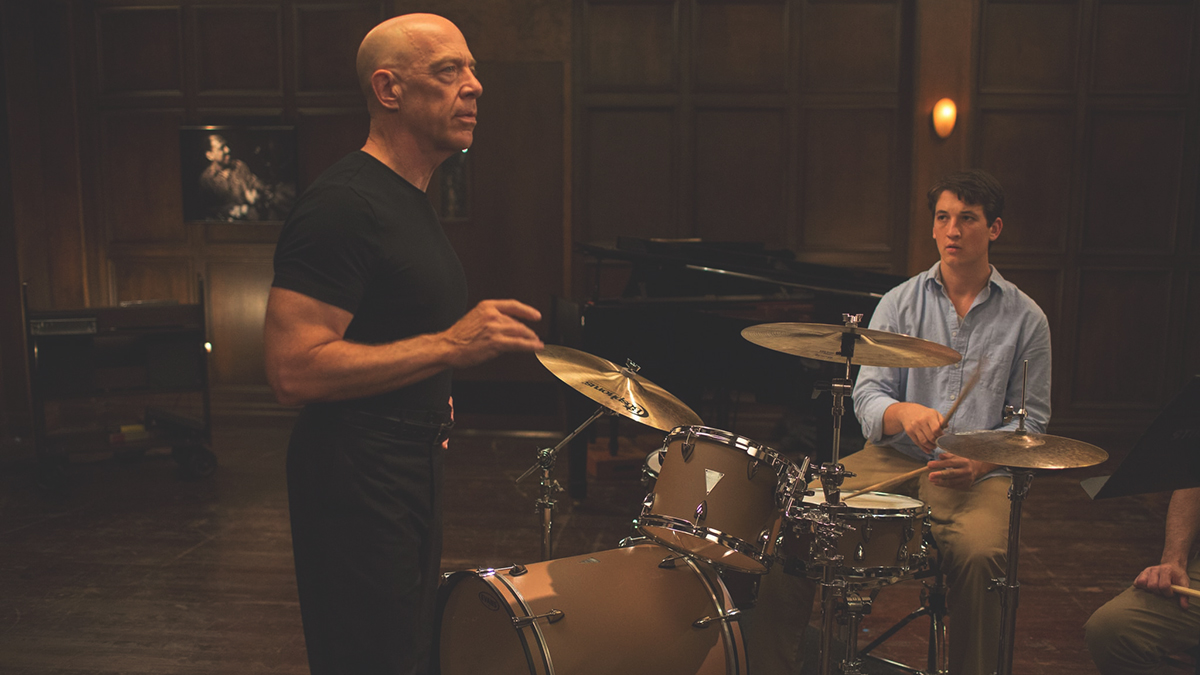 Whiplash (2014)
Before there was La La Land, Damien Chazelle gave us the jazz sensation, Whiplash starring Miles Teller, J.K. Simmons, and Melissa Benoist. In the film, a promising drummer enrolls at a cut-throat music conservatory. There, an instructor, who will stop at nothing to realize a student's potential, mentors the young man.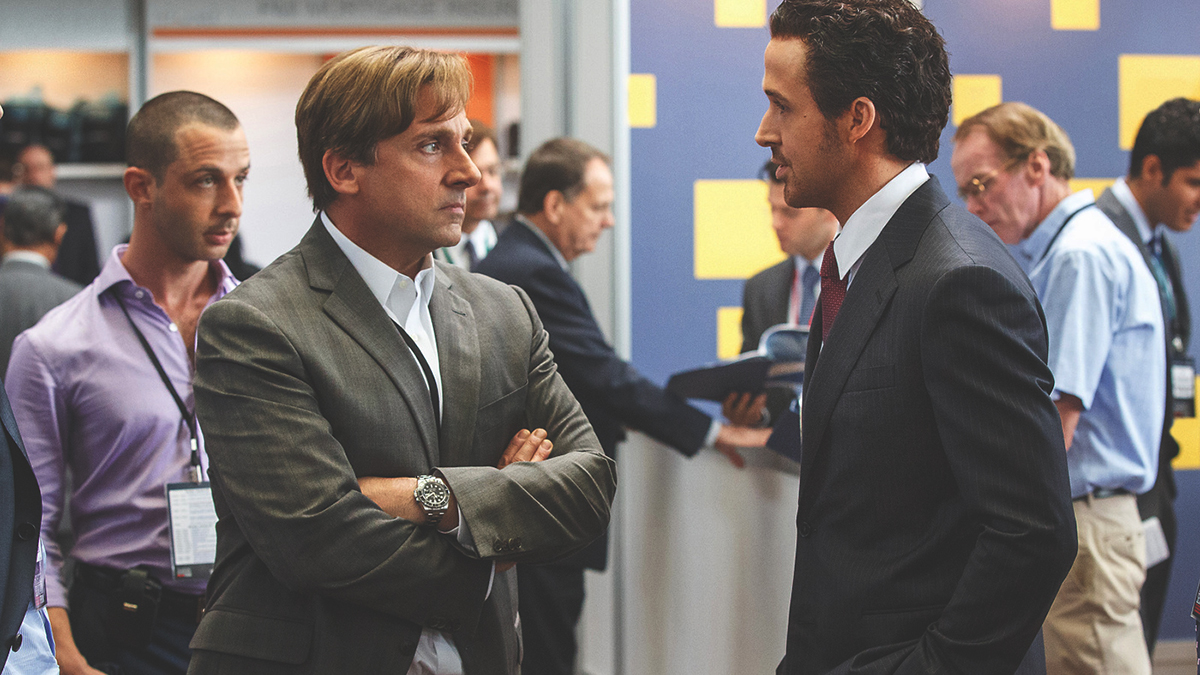 The Big Short (2015)
Adam McKay's The Big Short stars Christian Bale, Steve Carell, and Ryan Gosling. The film follows a group of investors bet who against the US mortgage market in 2006-2007. The soon discover how flawed and corrupt the market is.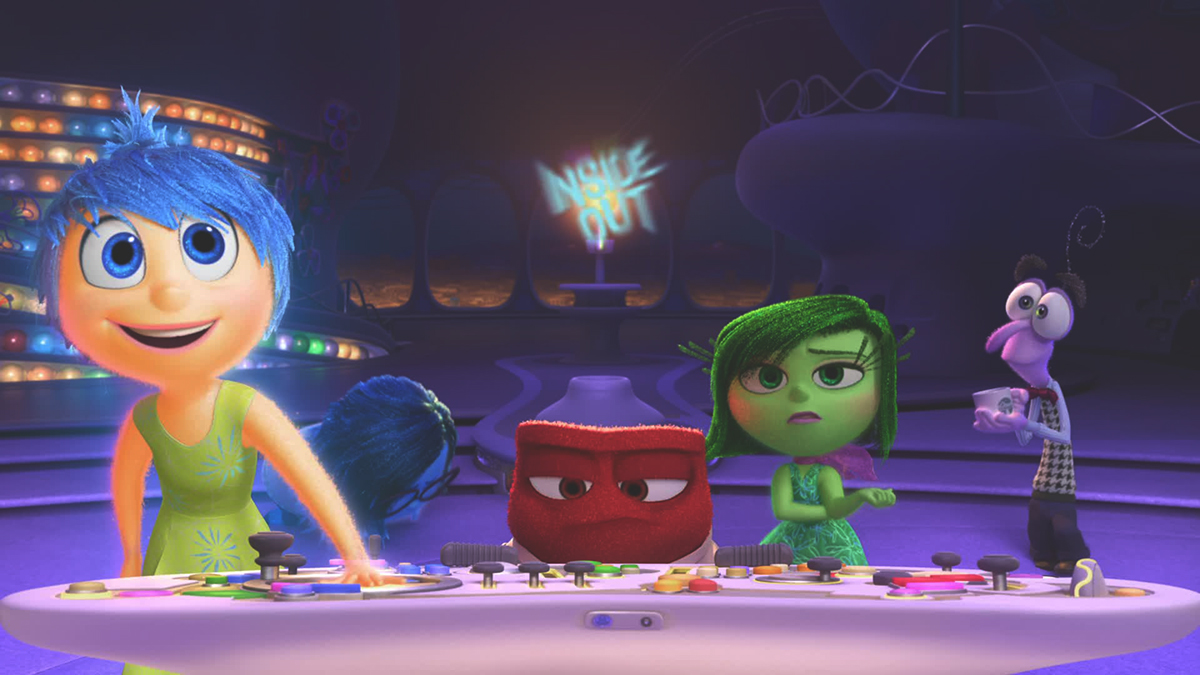 Inside Out (2015)
Pete Docter and Ronnie Del Carmen bring the animated gem, Inside Out to the big screen starring the voice work of Amy Poehler, Bill Hader, and Lewis Black. When a young Riley is uprooted from her Midwest life, once in San Francisco, her emotions: Joy, Fear, Anger, Disgust and Sadness wind up at odds on how best to navigate everything from a new city, home, and school.
Read the full summary.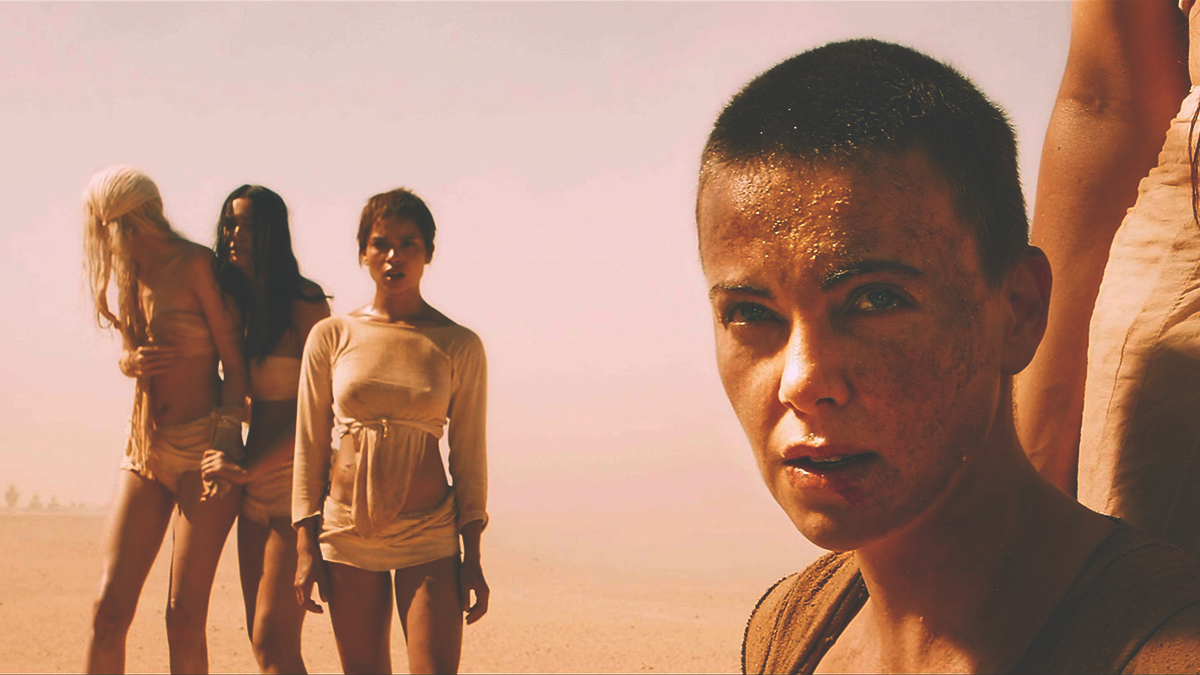 Mad Max: Fury Road (2015)
George Miller's Mad Max: Fury Road takes place in a post-apocalyptic wasteland. Starring Tom Hardy, Charlize Theron, and Nicholas Hoult Fury Road revolves around a woman rebelling against a tyrannical ruler in search for her homeland. With the aid of a group of female prisoners, a psychotic worshiper, and a drifter named Max, she finds the journey isn't what she thought it'd be.
Read the full summary, and listen to the film review.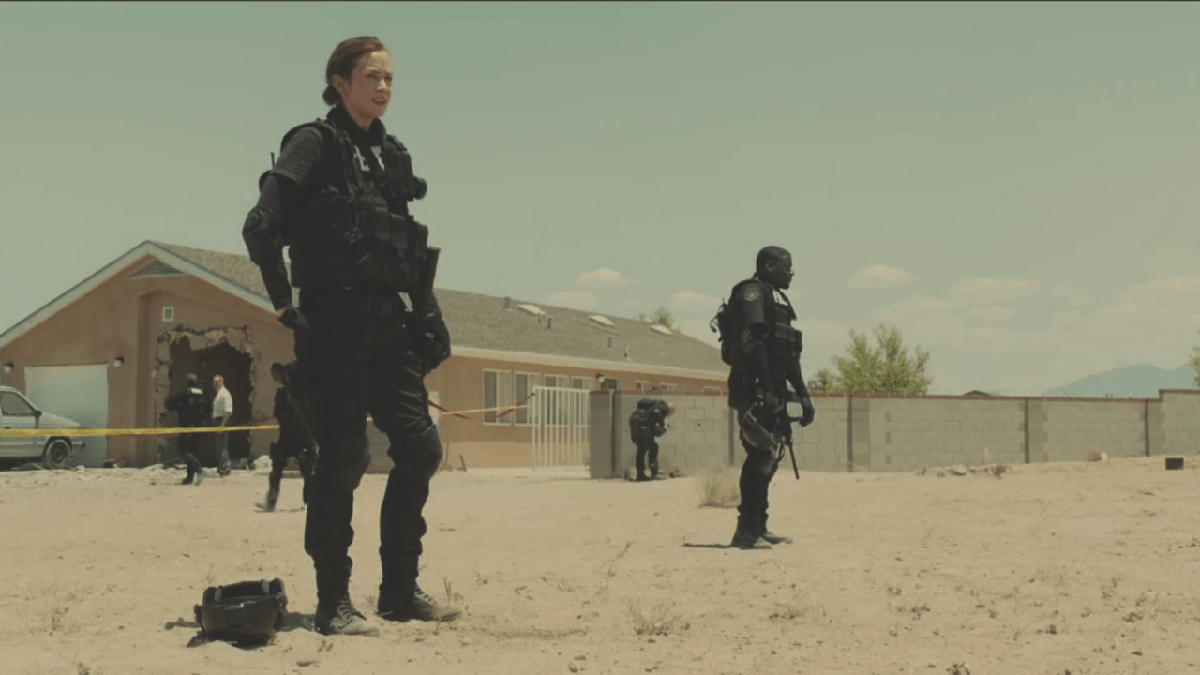 Sicario (2015)
The first of Taylor Sheridan's Frontier Trilogy, Sicario stars Emily Blunt, Josh Brolin, and Benicio Del Toro. Denis Villeneuve directs the film about an idealistic FBI agent a government task force enlists to aid in the escalating war against drugs at the border area between the U.S. and Mexico.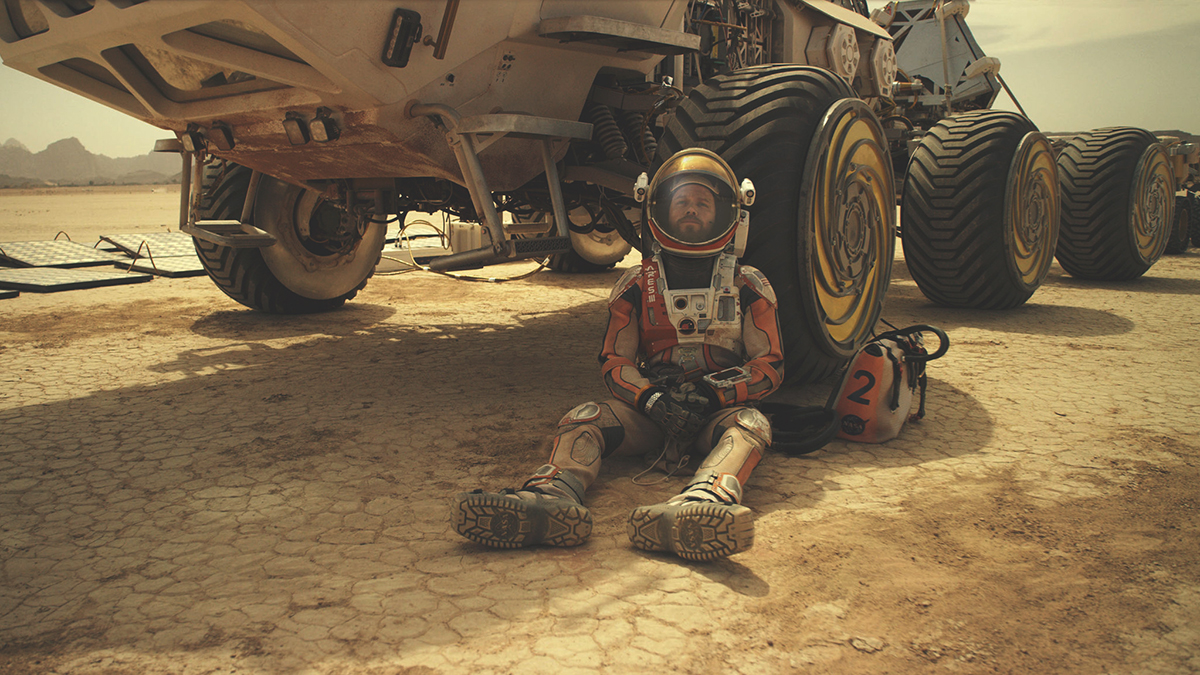 The Martian (2015)
In The Martian, Ridley Scott has America rescuing Matt Damon once again. After an astronaut becomes stranded on Mars, his team assumes he's dead. He must rely on his ingenuity to find a way to signal to Earth that he is alive. The film also stars Jessica Chastain and Kristen Wiig.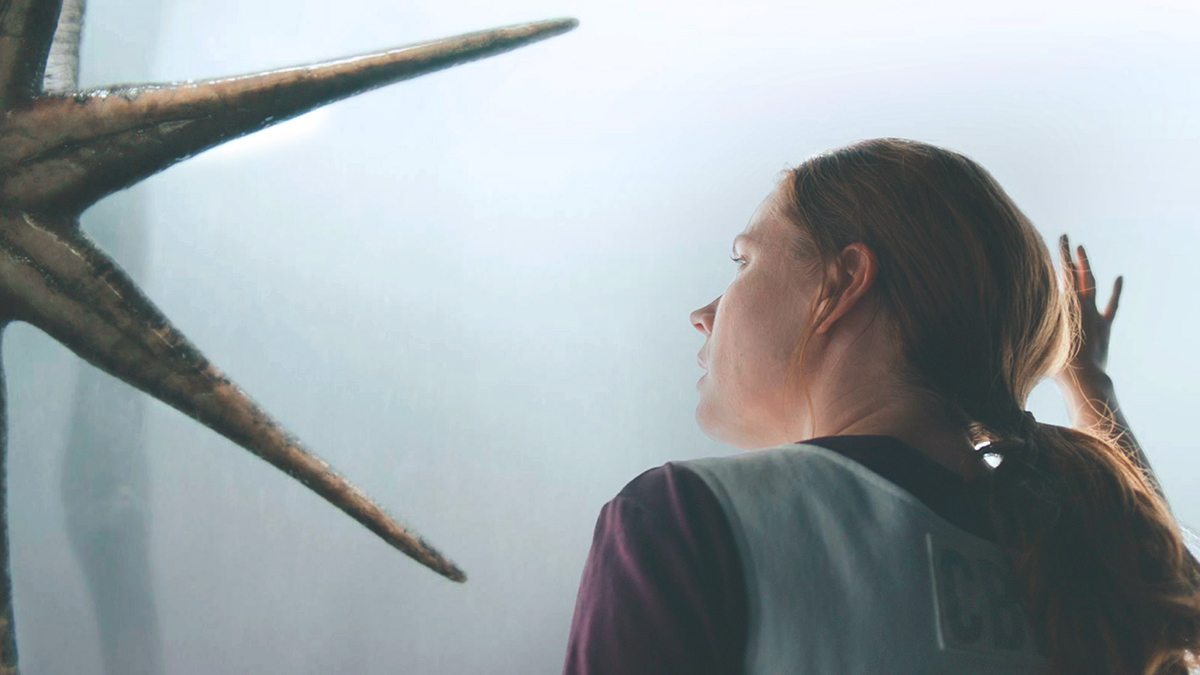 Arrival (2016)
Denis Villeneuve's Arrival stars Amy Adams, Jeremy Renner, Forest Whitaker, and aliens from another world. In the film, a linguist works with the military to communicate with those lifeforms after twelve mysterious spacecraft appear around the world.
Hacksaw Ridge (2016)
Mel Gibson makes a comeback with 2016's Hacksaw Ridge starring Andrew Garfield, Sam Worthington, and Luke Bracey. World War II American Army Medic Desmond T. Doss, serves during the Battle of Okinawa. However, he refuses to kill people, and becomes the first man in American history to receive the Medal of Honor without firing a shot.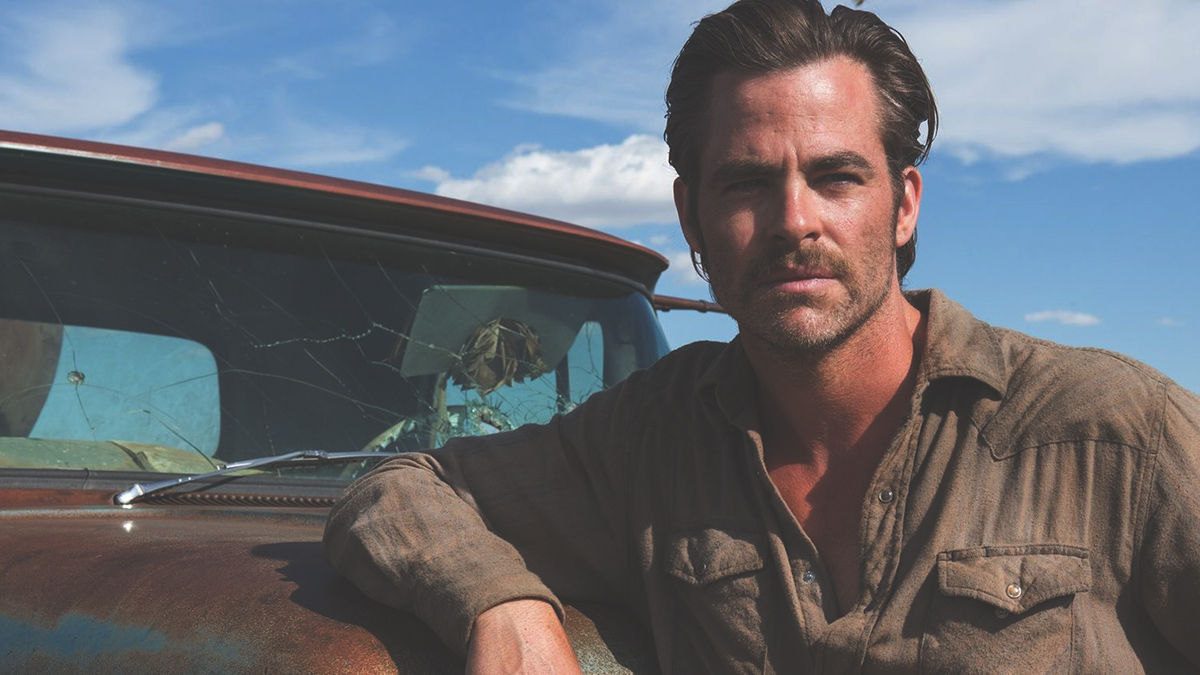 Hell or High Water (2016)
The second of Taylor Sheridan's Frontier Trilogy, Hell or High Water stars Chris Pine, Ben Foster, and Jeff Bridges. A divorced father and his ex-con older brother rob local banks in order to save their family's ranch in West Texas.
Read the full summary, and listen to the film review.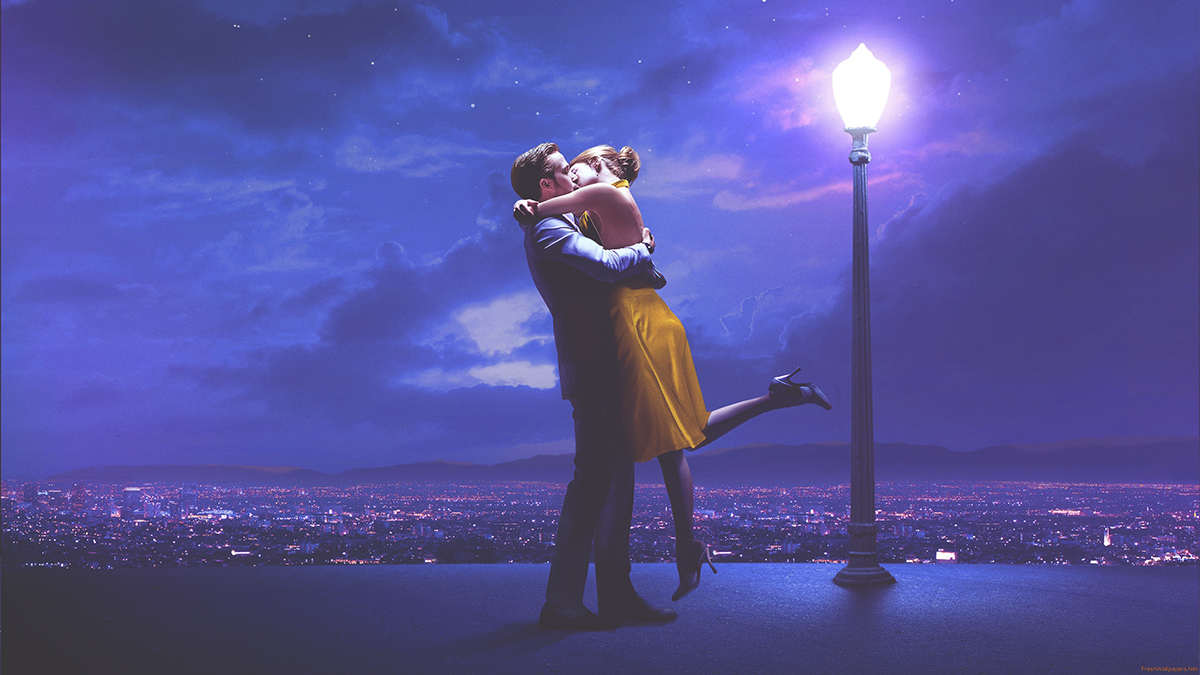 La La Land (2016)
Damien Chazelle follows up Whiplash with some more jazz in 2016's La La Land starring Ryan Gosling, Emma Stone, and Rosemarie DeWitt. While navigating their respective careers in Los Angeles, a pianist and an actress fall in love, but success threatens to tear the two apart.
Read the full summary, and listen to the film review.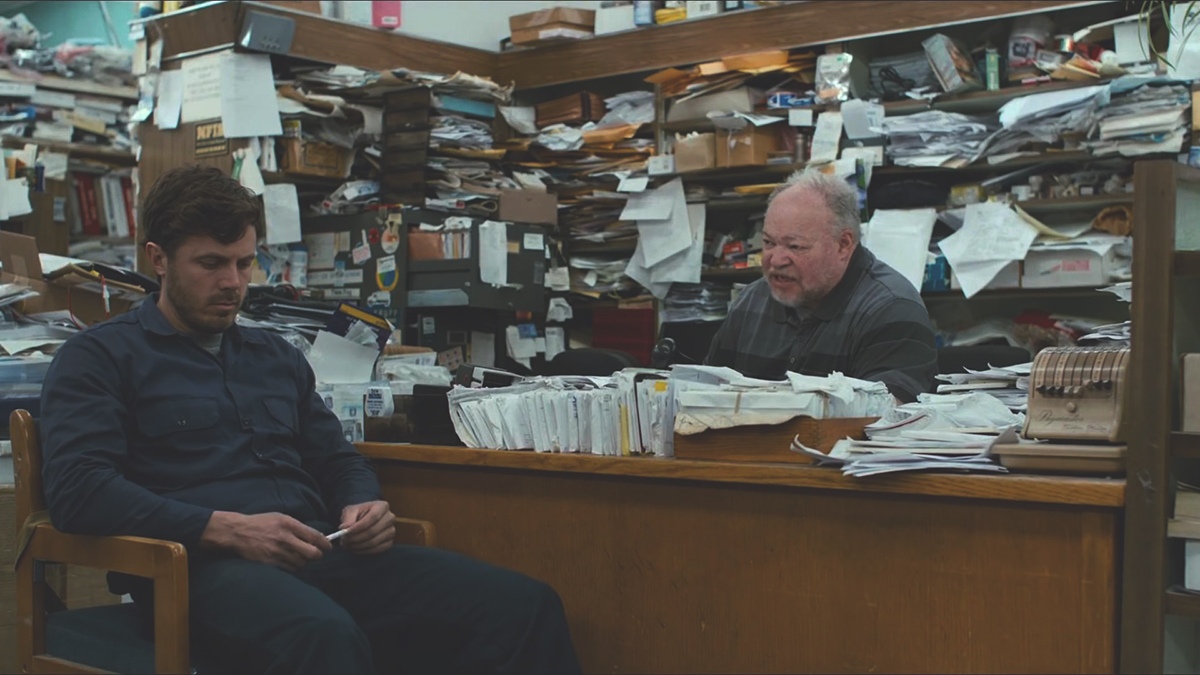 Manchester by the Sea (2016)
Kenneth Lonergan's Manchester by the Sea stars Casey Affleck, Michelle Williams, and Kyle Chandler. A depressed uncle is tasked with the care of his teenage nephew after the boy's father dies.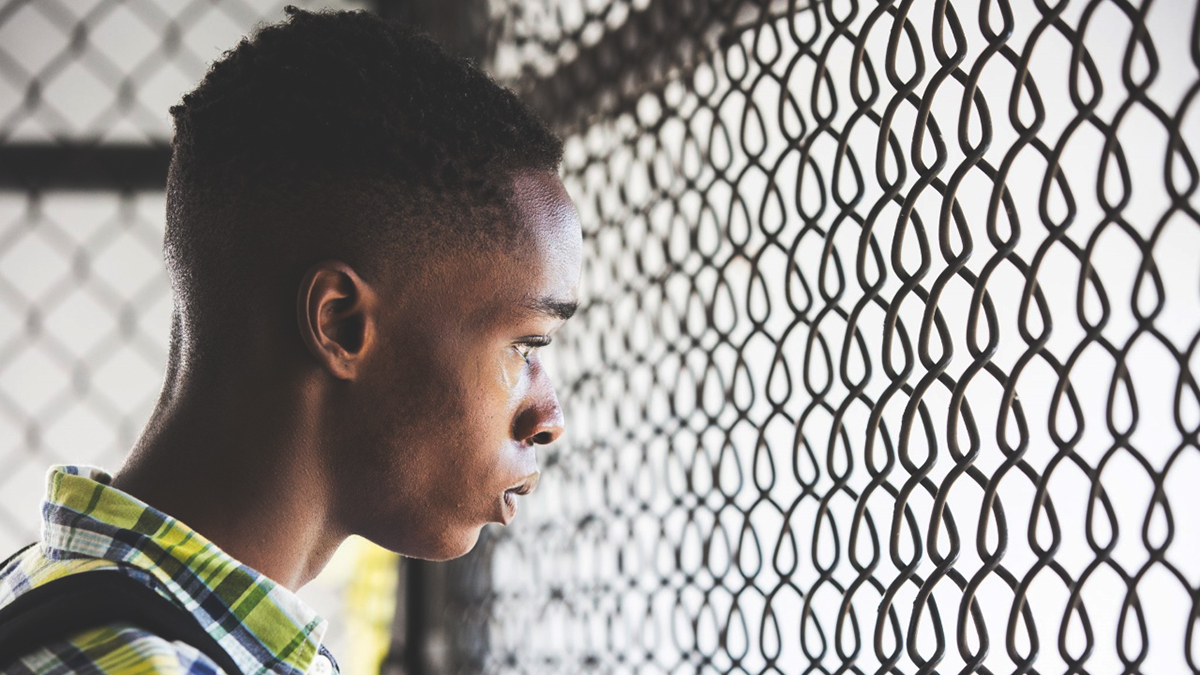 Moonlight (2016)
Barry Jenkins's Moonlight stars Mahershala Ali, Naomie Harris, and Trevante Rhodes. A young African-American man grapples with his sexuality while experiencing the everyday struggles of childhood, adolescence, and burgeoning adulthood.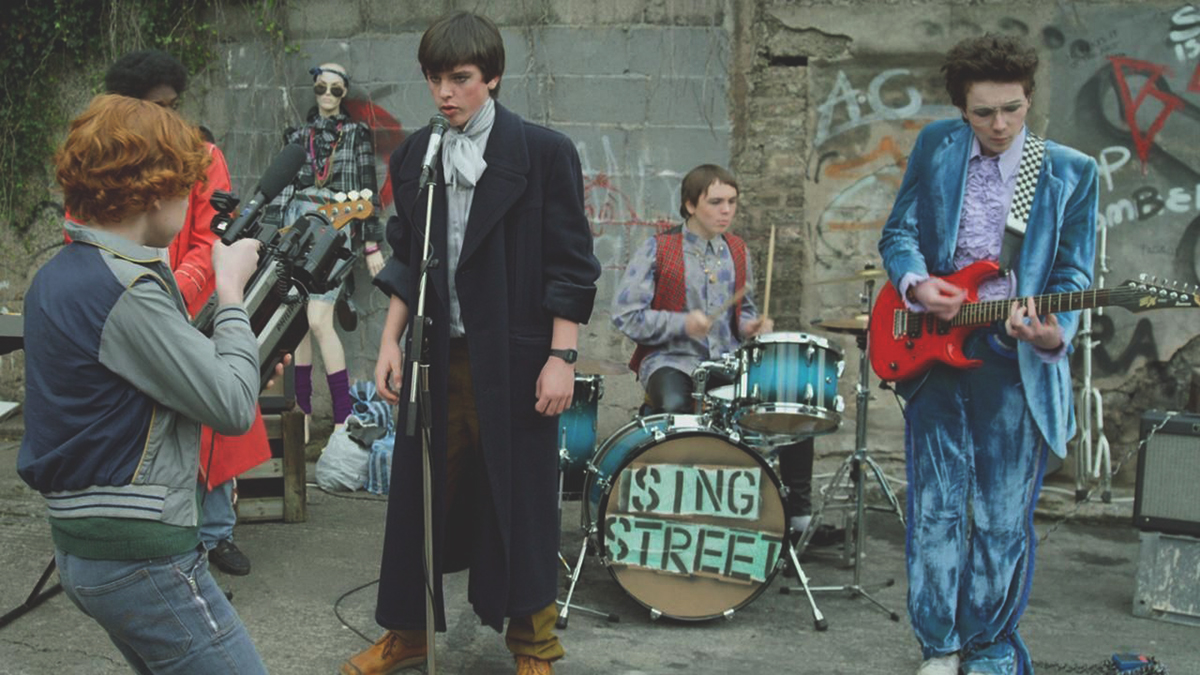 Sing Street (2016)
John Carney's Sing Street stars Ferdia Walsh-Peelo, Aidan Gillen, and Maria Doyle Kennedy. A boy grows up in Dublin during the 1980s where he starts a band to impress the mysterious girl he likes.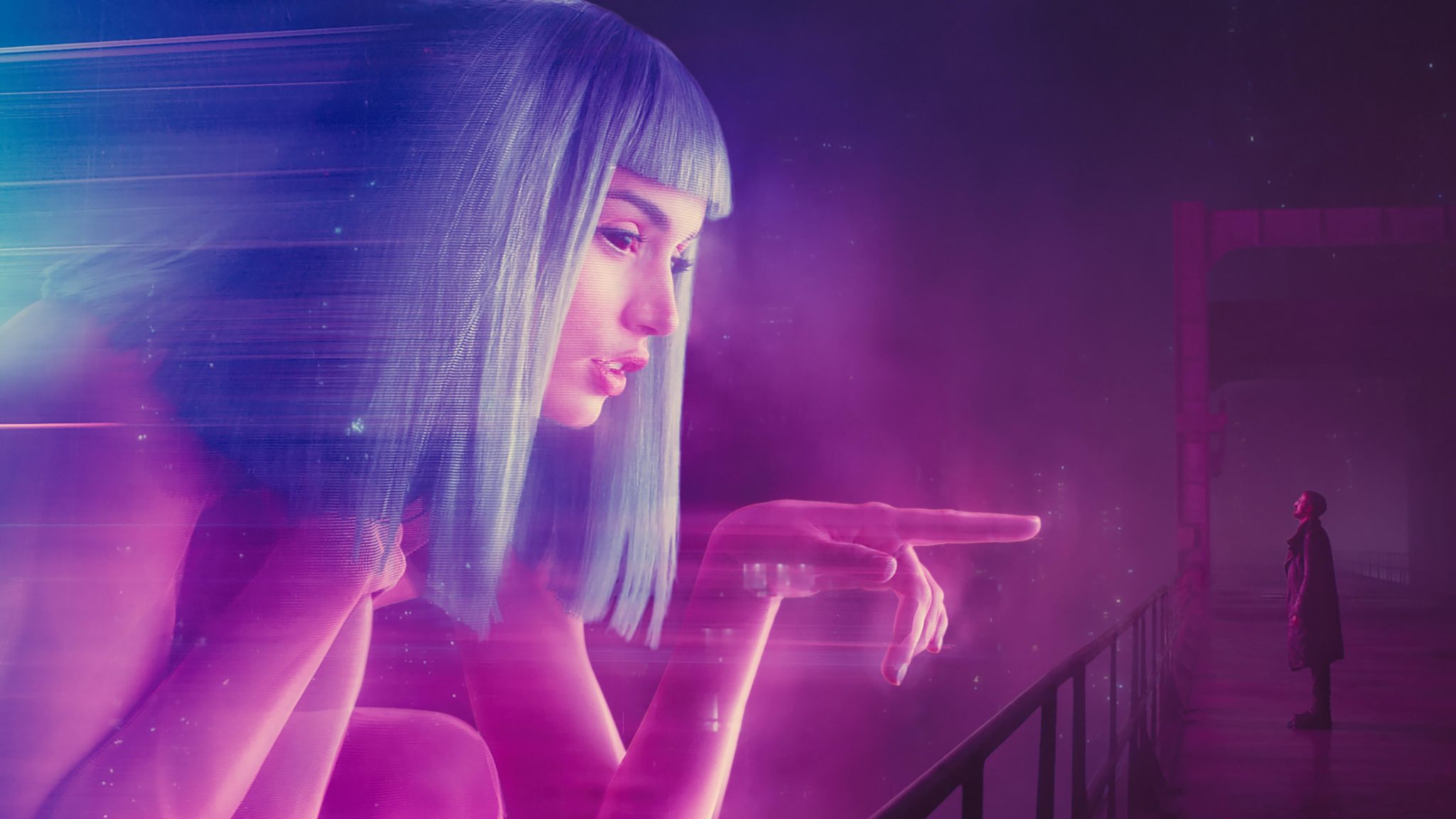 Blade Runner 2049 (2017)
Denis Villeneuve's Blade Runner 2049 is a sequel that many people didn't want, but is a visual masterpiece. Starring Harrison Ford, Ryan Gosling, and Ana de Armas, we see a young blade runner's discovery of a long-buried secret leads him to find a former blade runner named Rick Deckard who's been in hiding for thirty years.
Read the film review.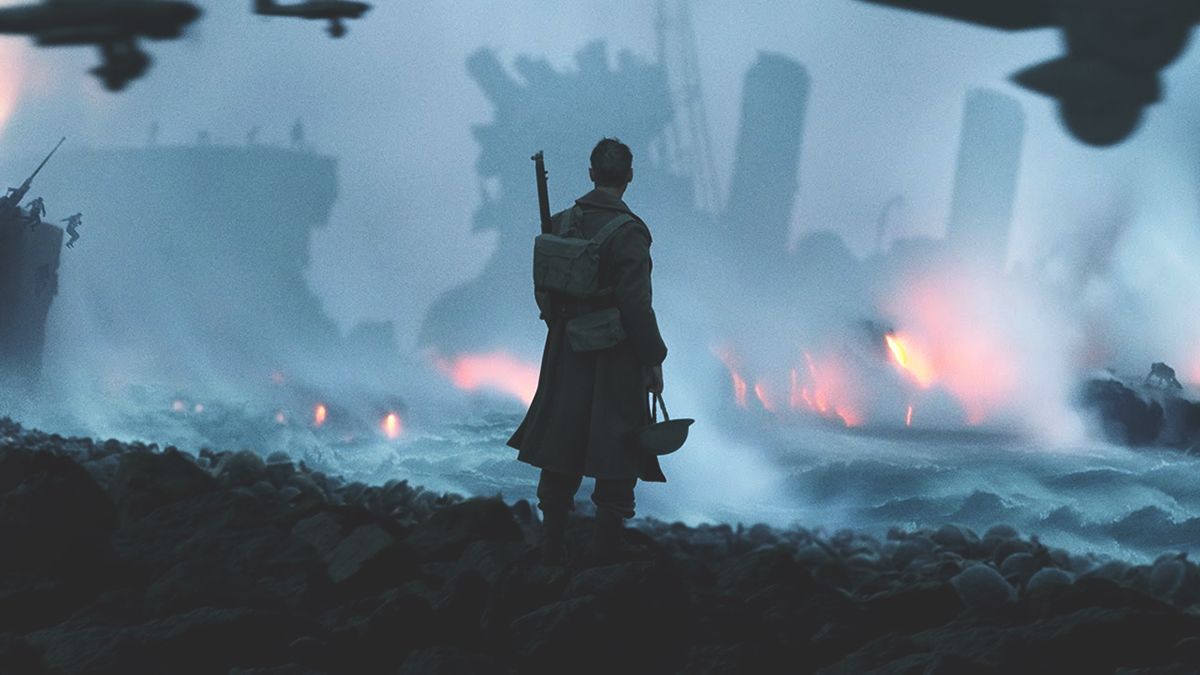 Dunkirk (2017)
Christopher Nolan's Dunkirk stars Fionn Whitehead, Barry Keoghan, and Mark Rylance. The German Army surrounds allied soldiers from Belgium, the British Empire, and France. The troops evacuate during a fierce World War II battle.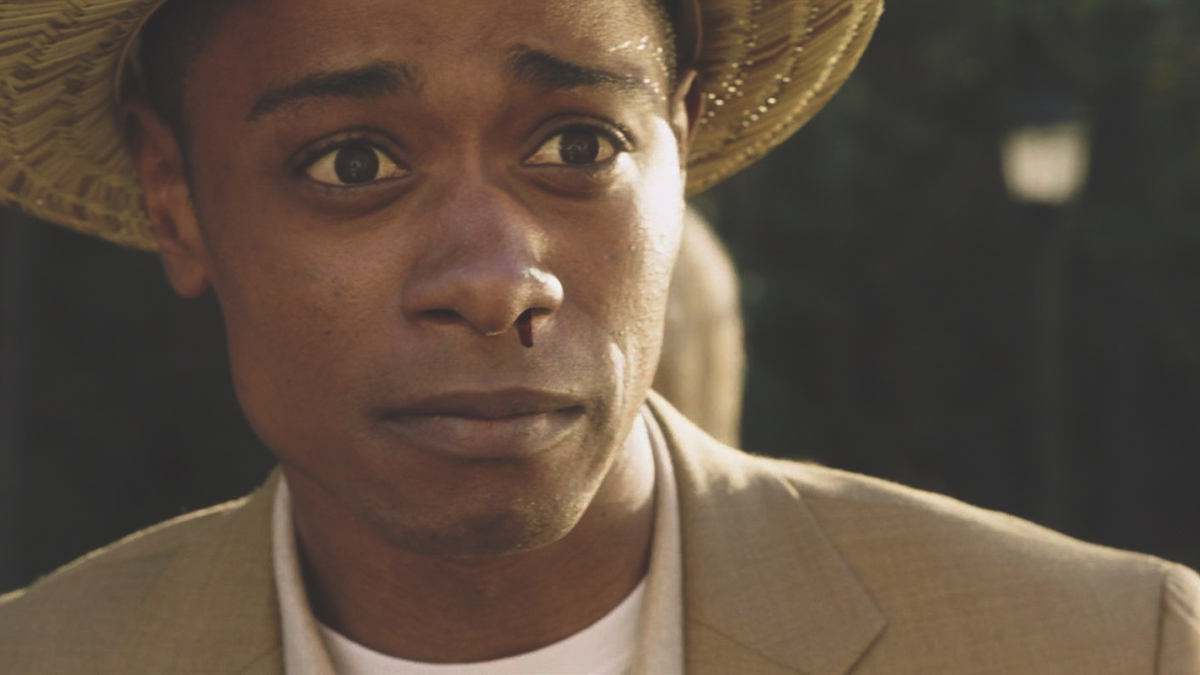 Get Out (2017)
Jordan Peele's Get Out stars Daniel Kaluuya, Allison Williams, and Bradley Whitford which is about a young African-American visiting his white girlfriend's parents for the weekend.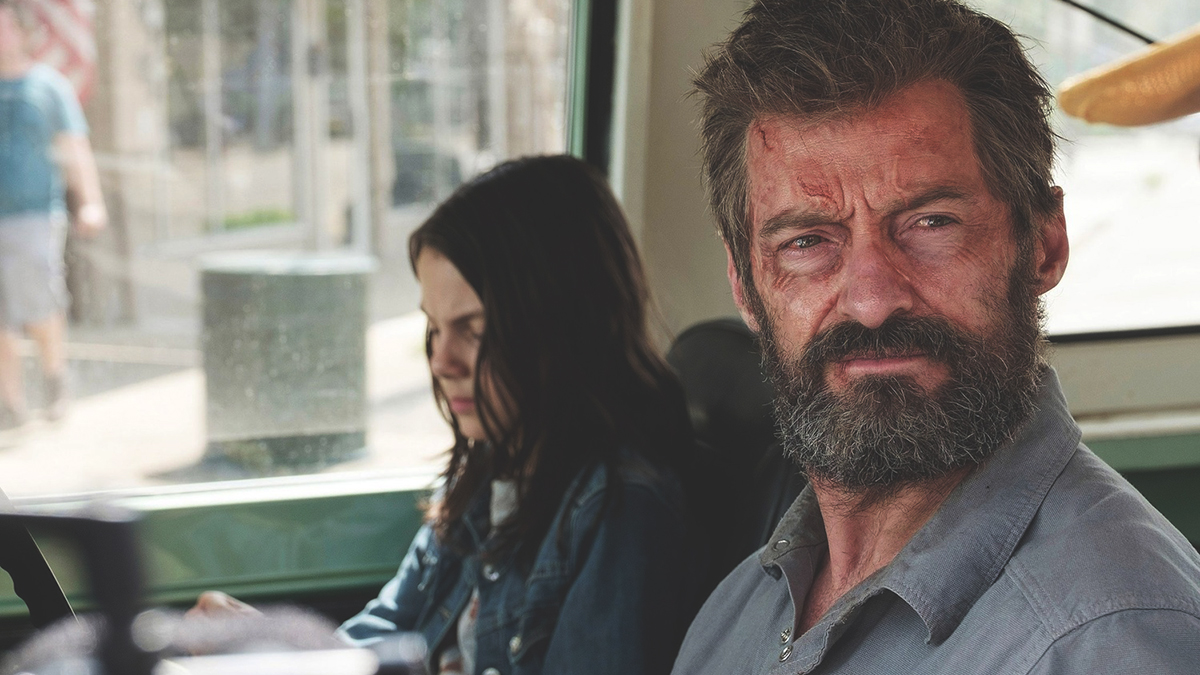 Logan (2017)
James Mangold's Logan stars Hugh Jackman, Patrick Stewart, and Dafne Keen. In the future, mutants are nearly extinct. An elderly and weary Logan leads a quiet life, but after scientists pursue a mutant child named Laura, he doesn his best to get her to safety even if he has to sacrifice himself.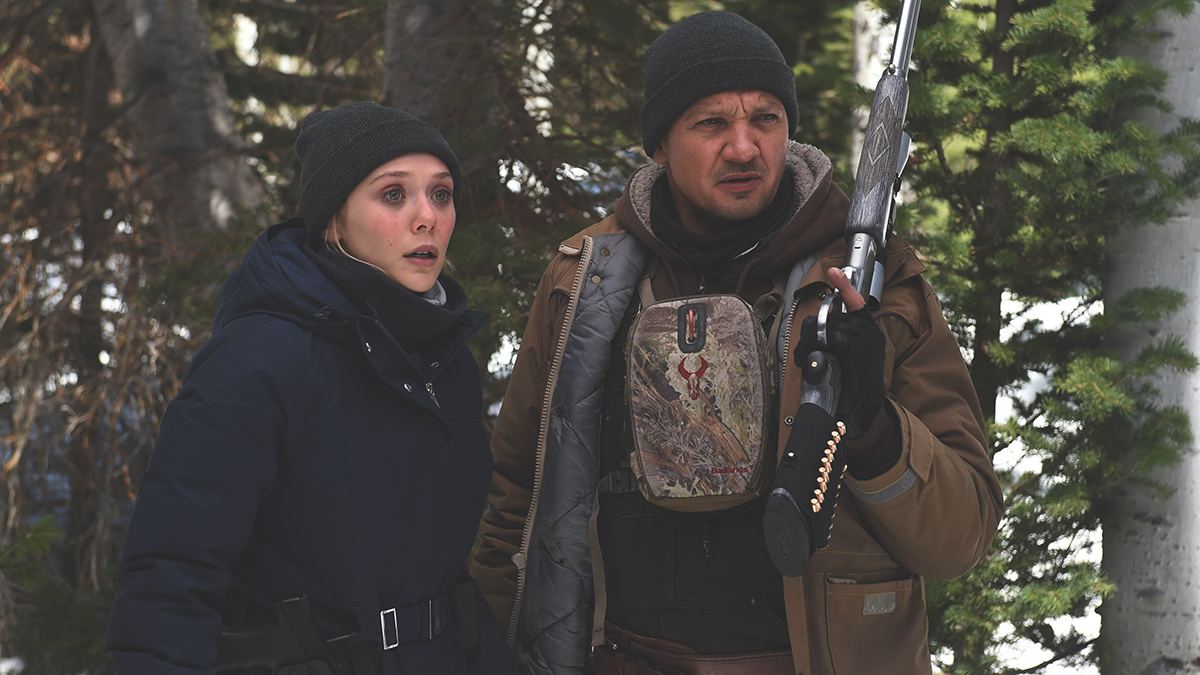 Wind River (2017)
The last of Taylor Sheridan's Frontier Trilogy, Wind River stars Kelsey Asbille, Jeremy Renner, and Julia Jones. Out on a Wyoming Native American reservation, a veteran hunter helps an FBI agent investigate the murder of a young woman.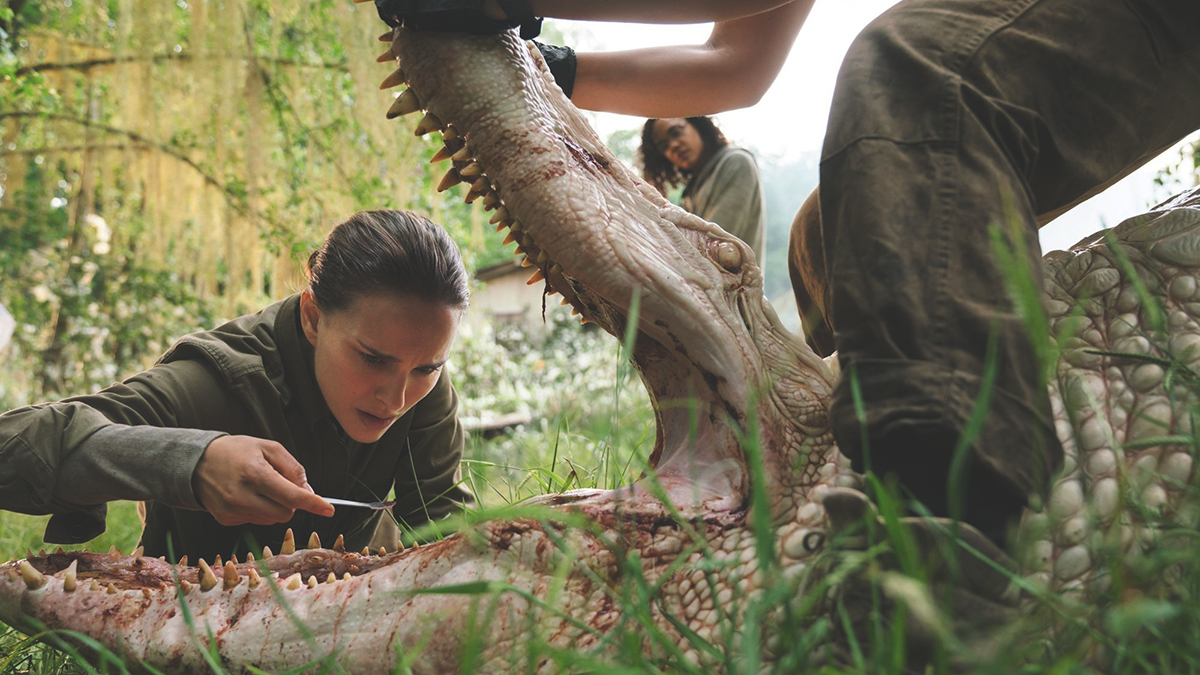 Annihilation (2018)
Alex Garland brings us Annihilation starring Natalie Portman, Jennifer Jason Leigh, and Tessa Thompson. After a biologist signs up for a dangerous and secret expedition the laws of nature don't seem to apply.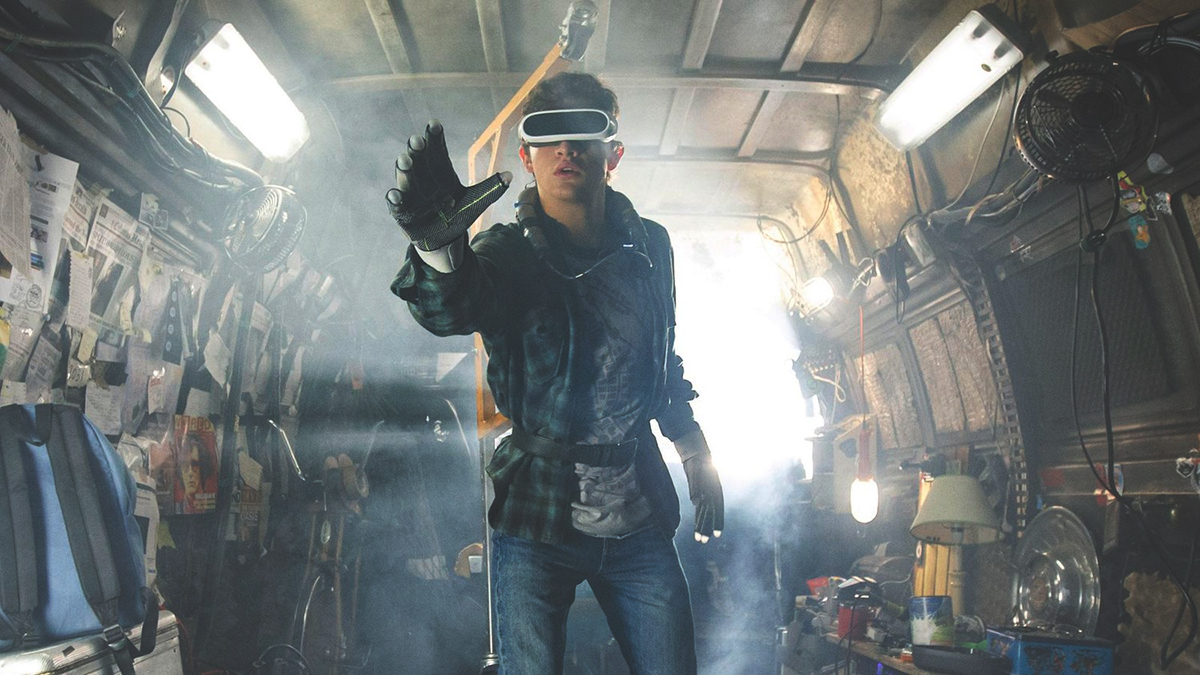 Ready Player One (2018)
Steven Spielberg brings Ernest Cline's novel Ready Player One to the screen. After the creator of a virtual reality called the OASIS dies, he makes a posthumous challenge to all OASIS users to find his Easter Egg. That Egg has the potential to give the finder his fortune and control of his digital world. Tye Sheridan, Olivia Cooke, and Ben Mendelsohn star in this one.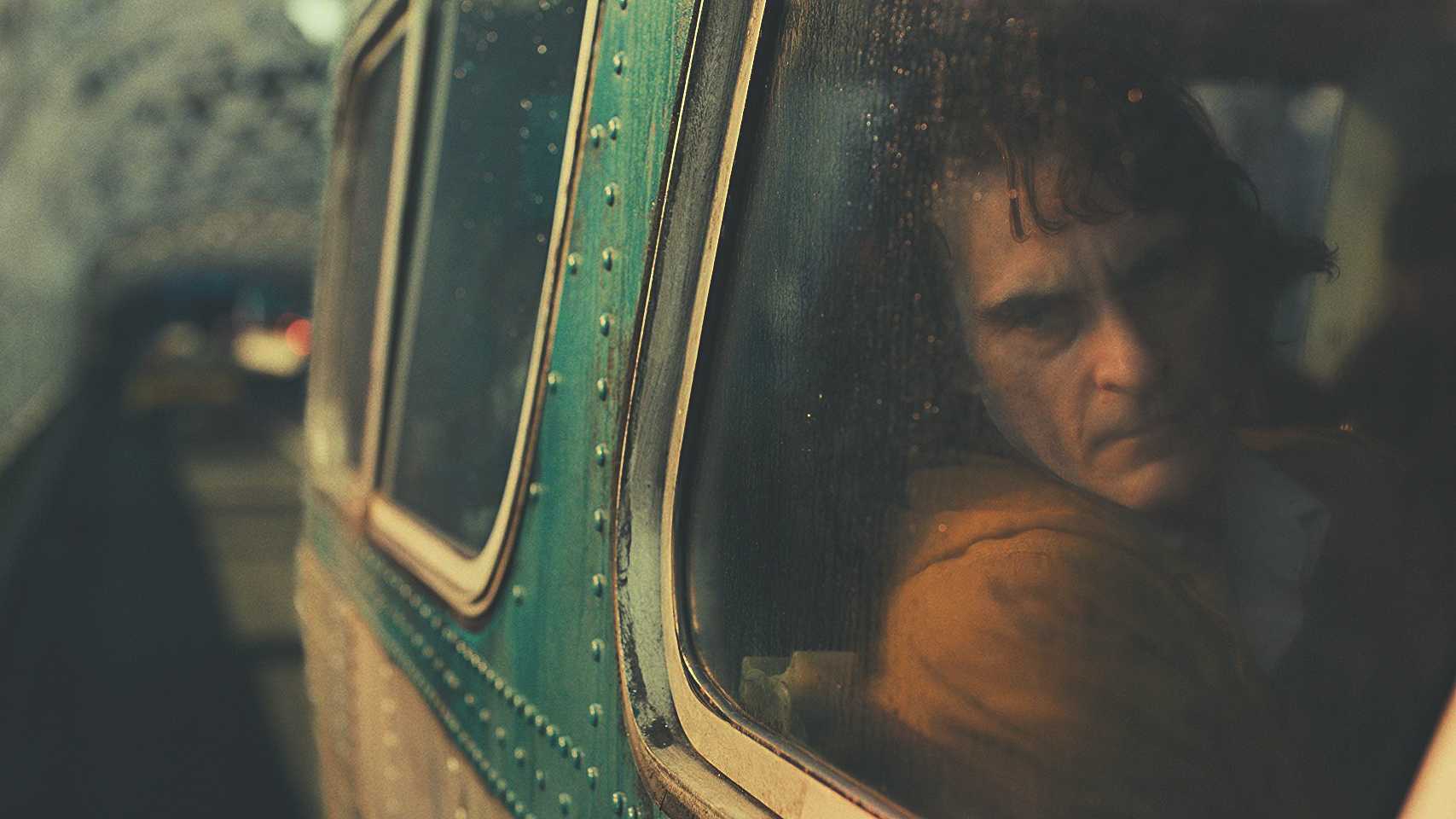 Joker (2019)
Todd Phillips' Joker starring Joaquin Phoenix, Robert De Niro, and Zazie Beetz takes place in 1981 Gotham City. There a mentally-troubled comedian named Arthur Fleck struggles with his sanity after society constantly mistreates him. His downward spiral into crime and murder makes him something of a folk hero to the similarly troubled. This path leads him to his alter-ego named The Joker.
Read the full summary.
That does it for our list of top films of the last decade from 2009-2019. Are there any films that make your list that we omitted? Let us know in the comments below.